Zama retools for another run at title game
by
Dave Ornauer
August 29, 2019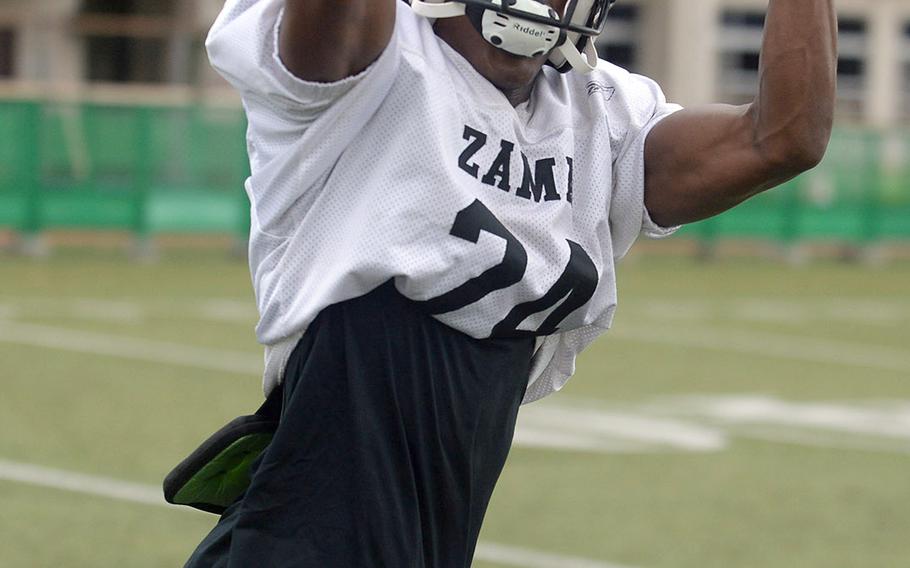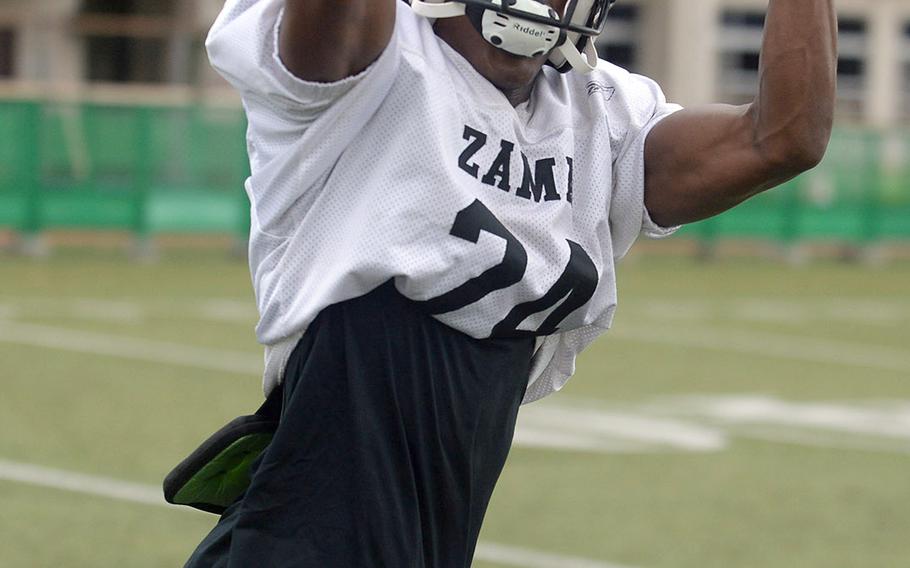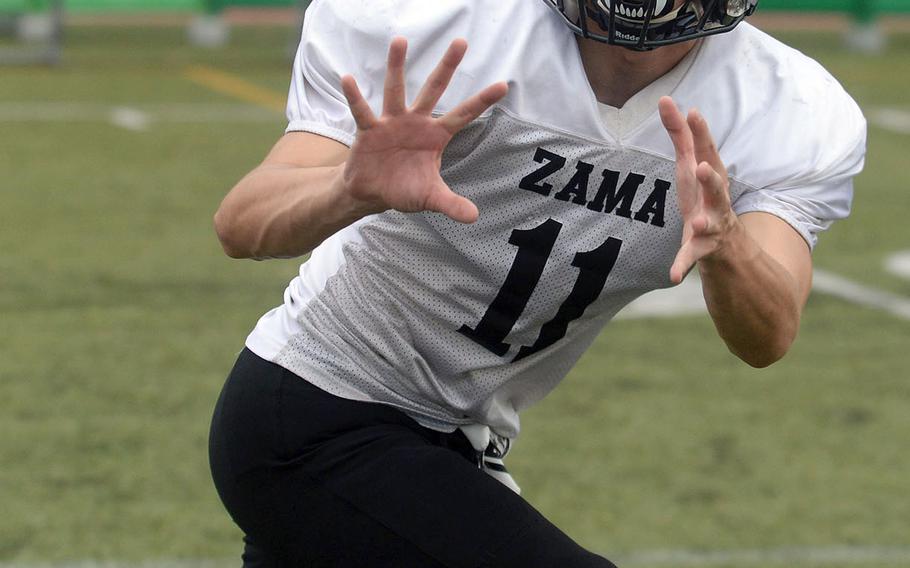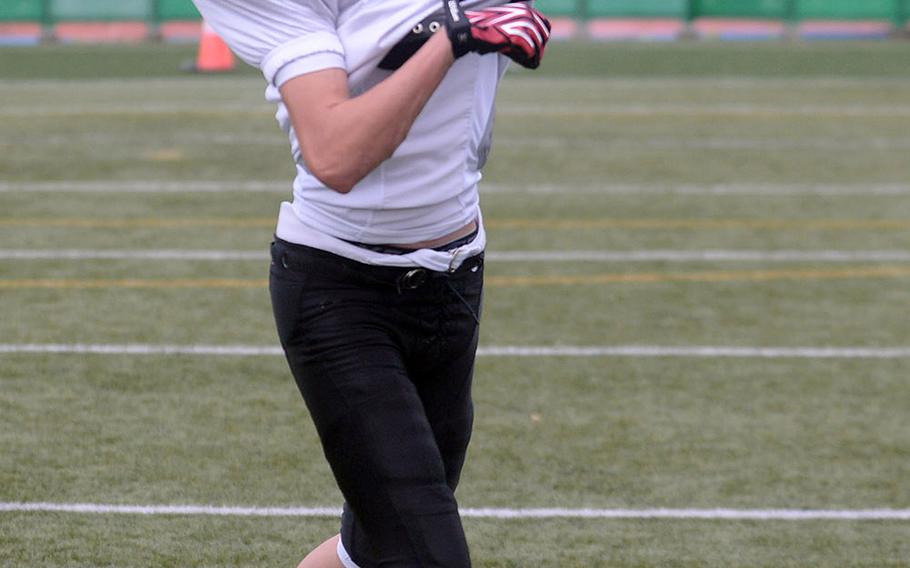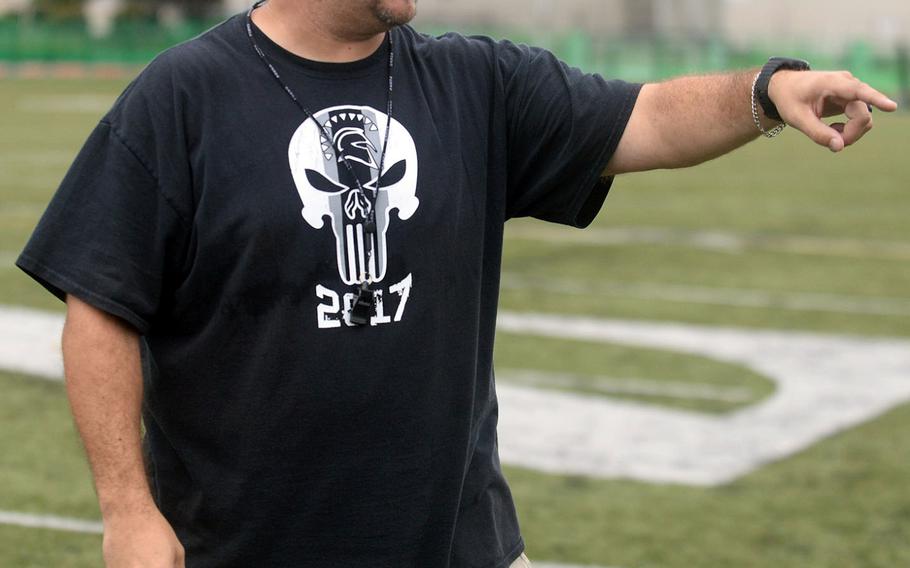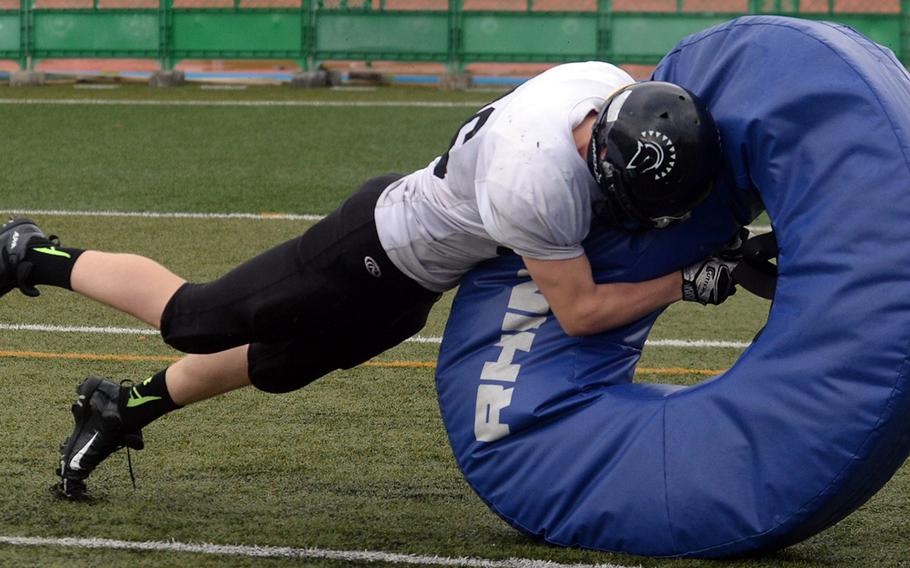 Seventh in a series of DODEA-Pacific high shcool football previews.
CAMP ZAMA, Japan – Many new faces dot the offense of a Zama football team coming off its first Far East Division II championship game appearance in six seasons.
Coach Scott Bolin and the Trojans say they believe the new folks on offense can take the team back to the same place the old folks did.
"We have the opportunity to be just as successful as we were last year," Bolin said of a Trojans team that went unbeaten against D-II opposition except the championship, which they lost 24-20 to Osan. "It will just look different."
To make it happen, Bolin is asking some newcomers to replace some of the departed. And he's shifting other veterans to new positions to fill more shoes.
The big key is the player triggering the offense. Zama is counting on a new quarterback, Tim Matelski, a senior transfer from Hawaii, to step into a position he's never played before; in fact, he's not played football since the seventh grade in Hawaii.
"I'm just trying to have fun with it, but also be competitive," said Matelski, whose father is the Camp Zama garrison commander. "I have one last year left. Why not give it a try?"
Matelski said he realizes he's stepping into the shoes of the graduated Nick Canada, who started at quarterback the previous two seasons and accounted for 22 touchdowns in 2018 for Zama, two of them in the D-II final.
"I'm aware of it," Matelski said. "It doesn't worry me. I'm planning to fix that four-point (title game) gap."
It's a big ask, considering what Matelski's predecessor accomplished, but Bolin says he's pleased with what he's seen thus far.
"He won't be Nick (but) Tim has taken the reins in a big way," Bolin said of Matelski, whose natural position is safety. "We're converting him … so we can use other players in other spots. He's very vocal and very positive, which we love."
Other player conversions include senior Luke Singer, moving from running back to receiver and safety, and sophomore Keshawn McNeill, who might see time at running back. He played receiver and safety last season.
Junior Angel Villalobos will be one of the line's anchors at center. Chandler Platt, a senior who transferred in last year just after the football season, gives the Trojans more of a presence at receiver and defensive backfield.
There's also a lot of youth on the team this season, enough that Bolin says he could break the numbers of players he has into squads of 14 each upperclassmen and underclassmen.
Bolin says he waited quite awhile to watch the tape of last year's D-II final, during the Christmas break, he said. "I know exactly where we did not execute," he said. "Hopefully, this season we can fix those problems."
It remains to be seen, he said, how well his mix of veterans and greenhorns do once the chase for D-II title-game space begins in earnest.
"We won't know how well we'll do until we start competing," Bolin said. "We have the kids and we have the talent. We just need to execute to do it."
ornauer.dave@stripes.com Twitter: @daveornauer