Softball preview
Zama comes out swinging in defense of title
by
Dave Ornauer
March 1, 2018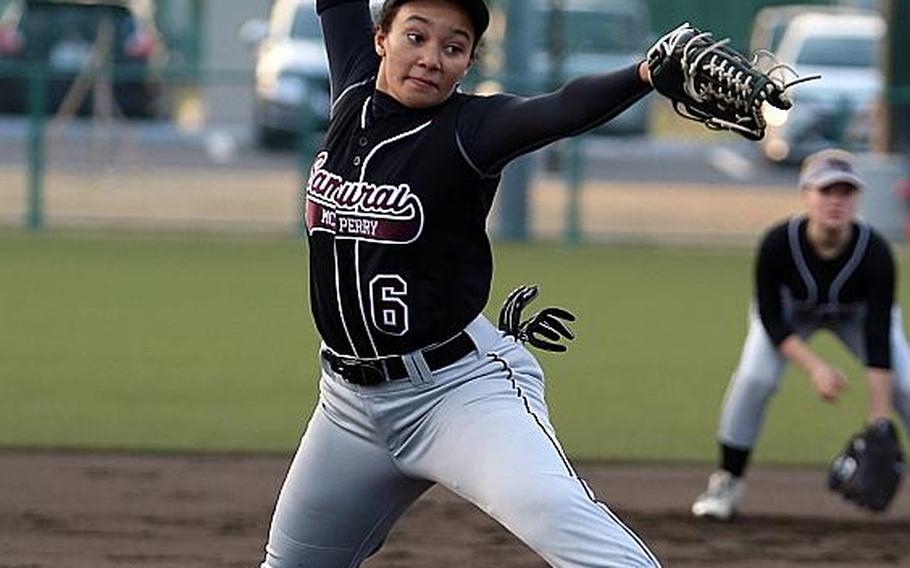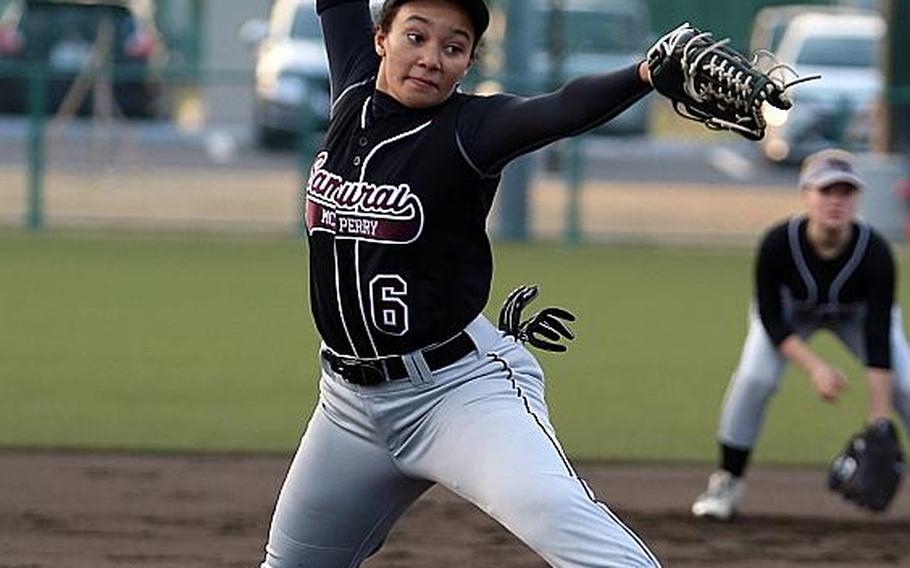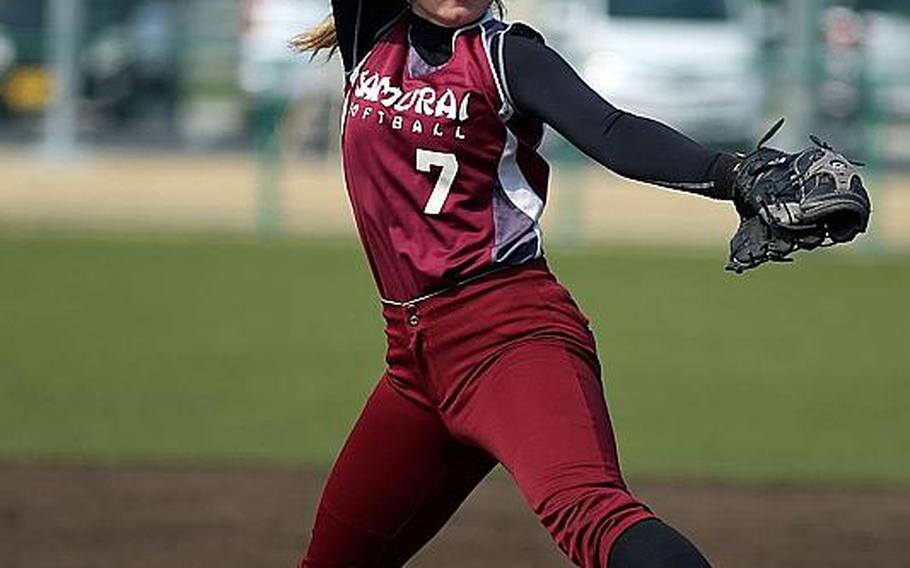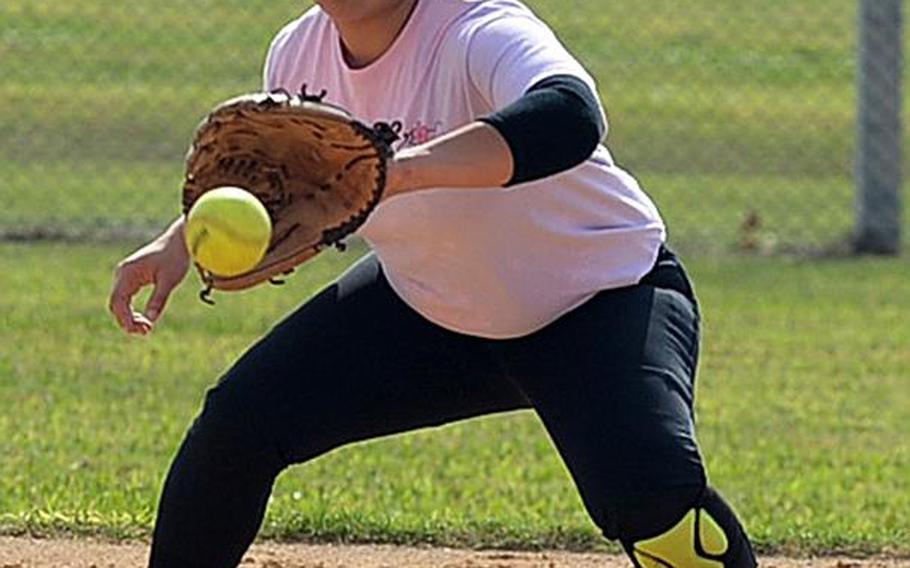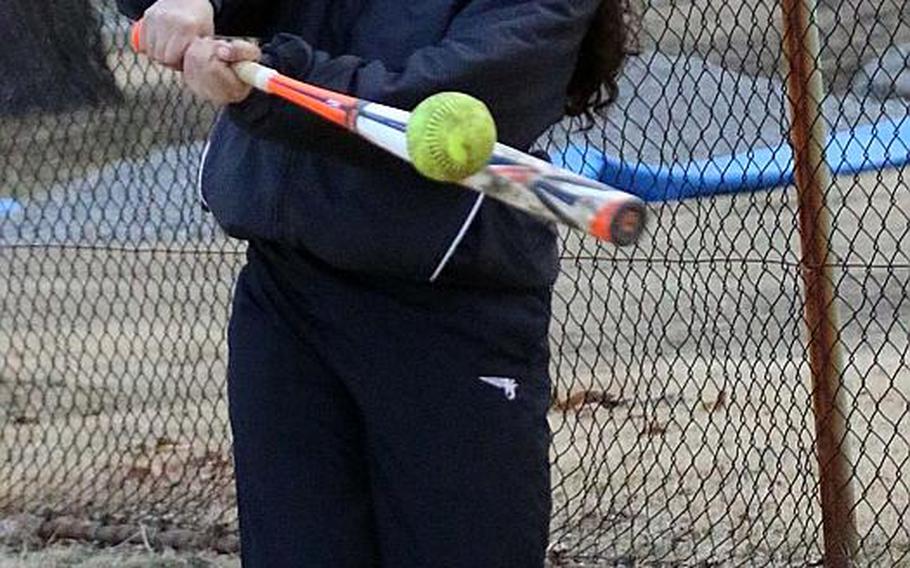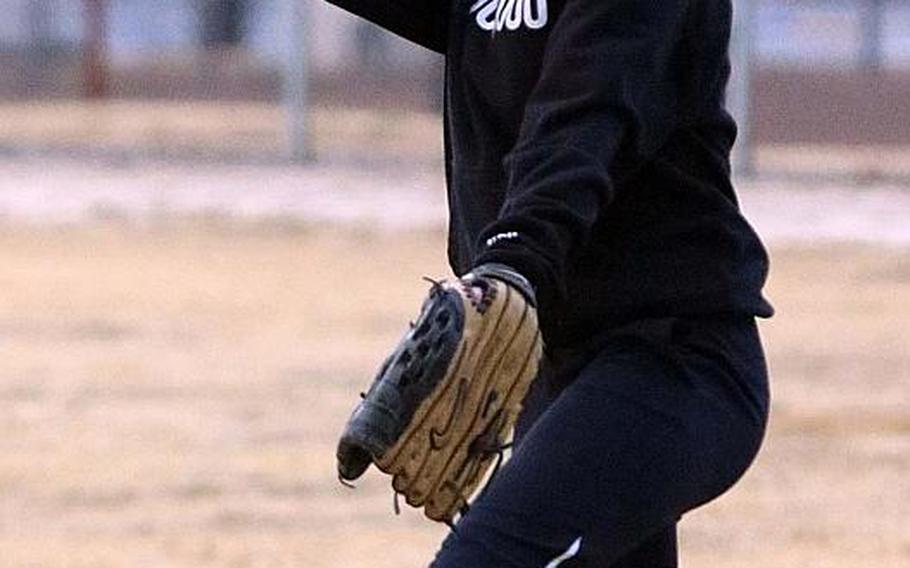 One thing coach Aaron Wells says he doesn't need to worry about where his Zama softball team is concerned – it can flat hit the ball.
The Trojans scored 30 or more run six times last season, including once during the Far East Division II Tournament, which Zama won for the second time in five years. They averaged 12.7 runs per game during that D-II tournament, which they won in a three-game final against Yokota.
And as the 2018 season began, the Trojans appear to have picked up where they left off, banging out 42 hits in a two-game sweep of Robert D. Edgren. Four Trojans had at least two hits in both games, with Kiara Coleman leading the way, going 7-for-10 with eight RBIs.
"This is probably the most complete hitting team I've coached in four years here," Wells said.
Despite the solid offensive performance last season and to start this one, Wells says he's not taking a thing for granted. Plenty of other teams out there, including Edgren, can also hit the ball, and the most successful teams over the years have been the ones that field best.
Wells' biggest worry, he said, entering the season was how to replace his innings-eating right-handed pitcher Ally Chiarenza, who graduated last June.
A freshman, Aika Davis, has helped put that worry to rest, at least if her weekend performance against Edgren was an indication. The Trojans gave up a lot of runs, but Davis got the win in both games.
And Zama also has another freshman, sophomore and two seniors who have been pitching consistently in practice, Wells said.
"It's not as much of a worry as I thought it would be," Wells said of his supply of arms.
Davis has been watching from the sidelines the last couple of seasons, and saw her older sister, catcher Ayumi, celebrate with the Trojans last May 24 when they closed out Far East by beating Yokota 13-3.
"She's excited to get her chance," Wells said of the younger Davis.
Might the Trojans make it back-to-back titles? Wells says he doesn't want to get too far ahead of the game. "If we can cut down on the errors, we might be tough to beat," he said.
Teams that could give the Trojans a run include the one that won the previous two Far East D-II tournaments, Yokota, along with Matthew C. Perry and its pitching tandem of Olivia Reneau and Hailey Greulich.
Edgren still has two-time Far East Most Outstanding Player Brittany Crown. E.J. King historically has given teams fits at Far East. Whether Korea's three D-II teams can challenge may rest with having enough arms; Osan must replace two-year starter Aly Eitland.
Far East banner celebrations were the province of Japan-Kanto Plain teams a year ago, with Nile C. Kinnick capturing the Division I title for the first time in four years. Kala Mahan's walk-off bloop RBI single boosted the Red Devils past Seoul American 14-13 in the final.
Mariah Wimberly, a sophomore and the winning pitcher in that game, was due to transfer before this season, but is staying through the end of the school year, coach Katrina Kemper said.
"We're lucky to have her this season," she said. "She's a talented kid."
Both of Kemper's front-line pitchers are sophomores; in fact, much of the Red Devils' roster features underclassmen, many of whom are not new to the game, Kemper said.
"We definitely have a talented group of kids; how well they'll fare at the high school level, we'll see," she said.
Another team whose roster is filled with underclassmen is Kadena, the five-time Far East champion; 15 of 19 players are either freshmen or sophomores. Opposite to that is Kubasaki, which has six seniors in the starting lineup. Seoul American, with a shrinking enrollment pool, faces a rebuilding job.
"I'm excited about this season," Kemper said. "If we continue to work hard, there's potential there. We'll be competitive. How competitive, we'll have to see."
Twitter: @ornauer_stripes