D-II volleyball
Yokota sweeps way to first volleyball crown
---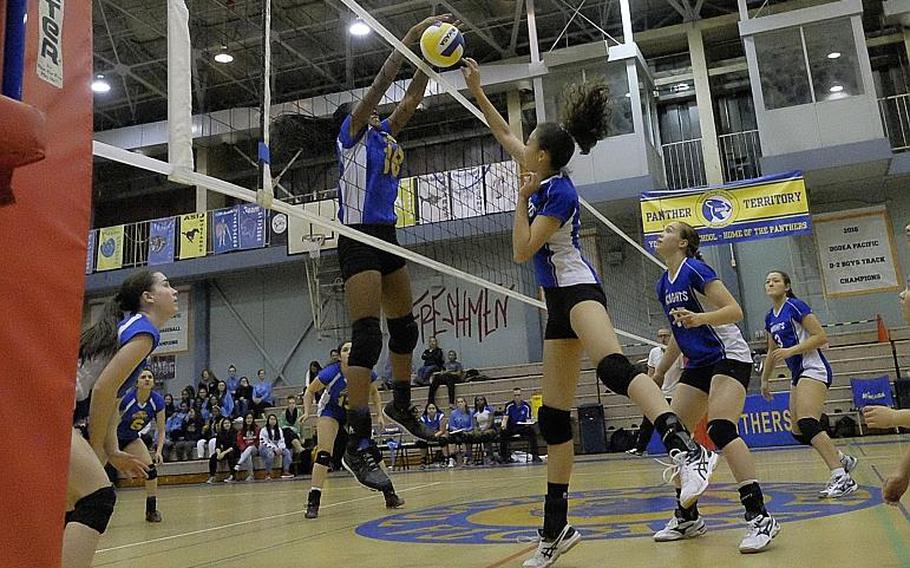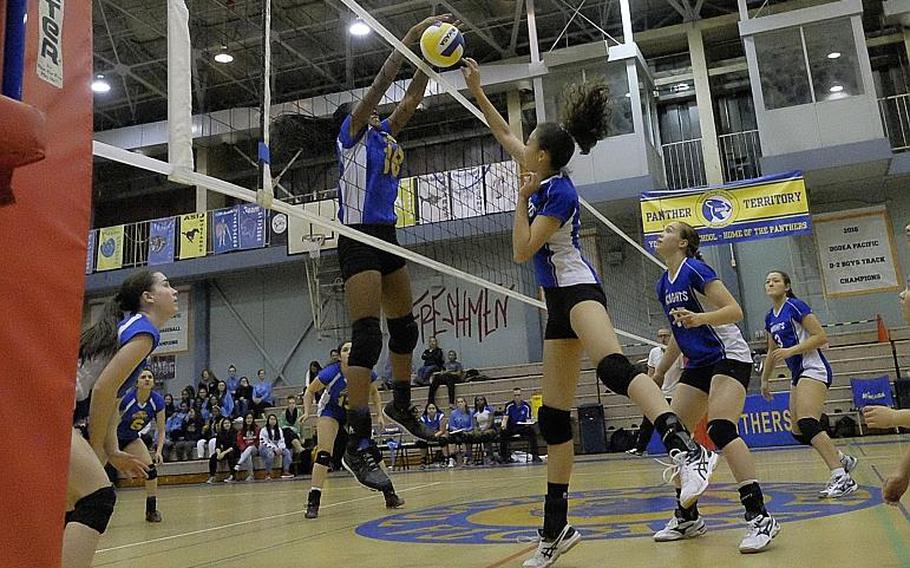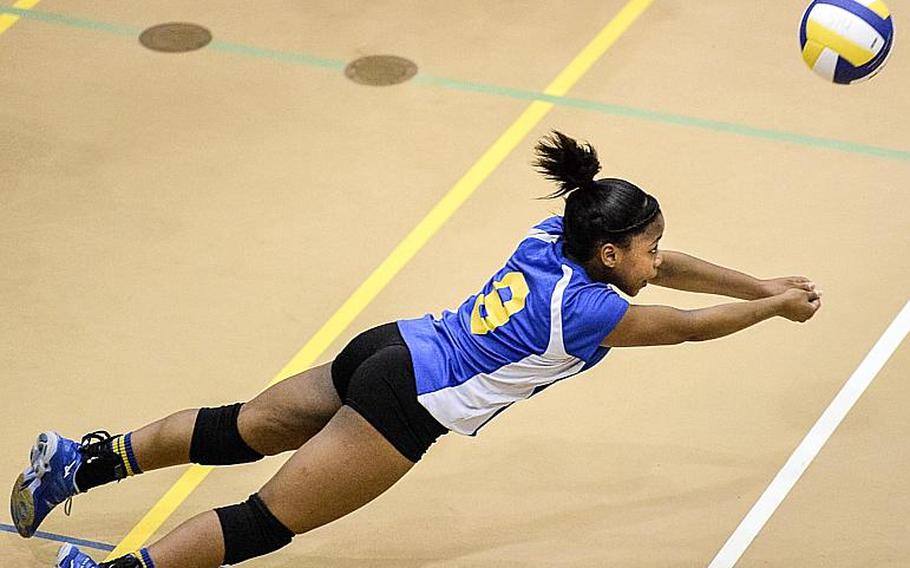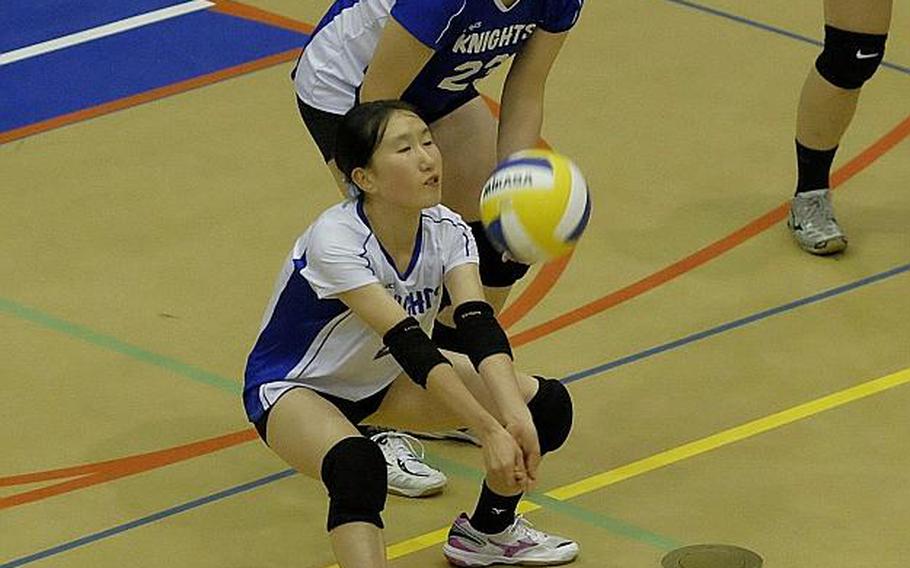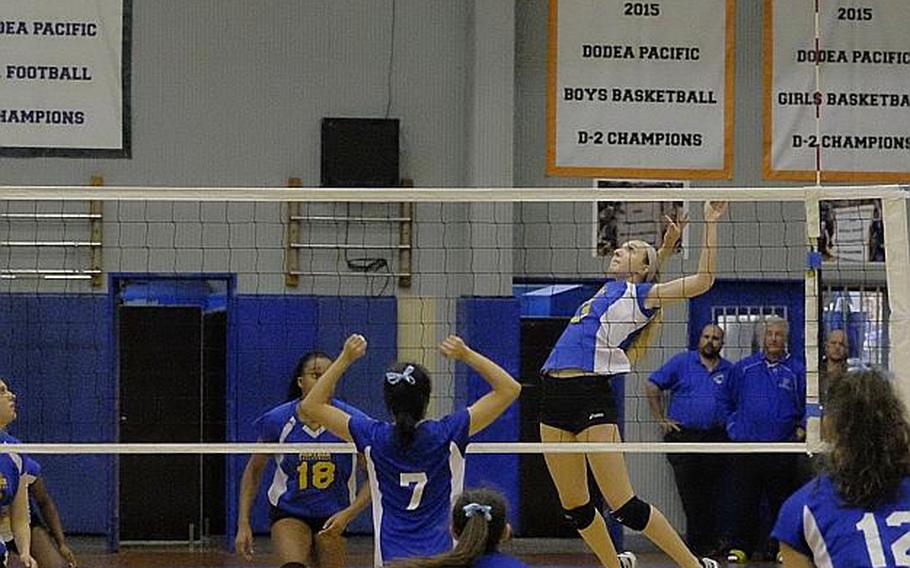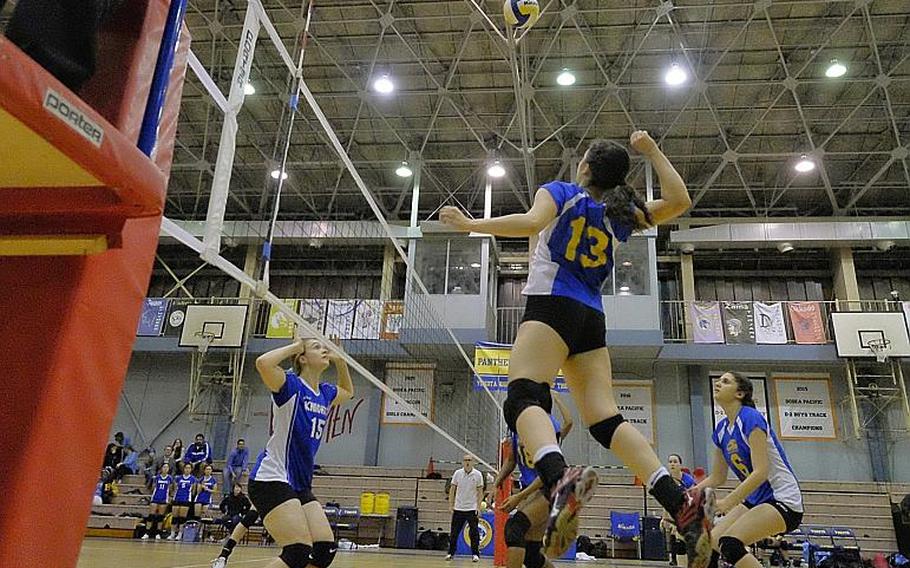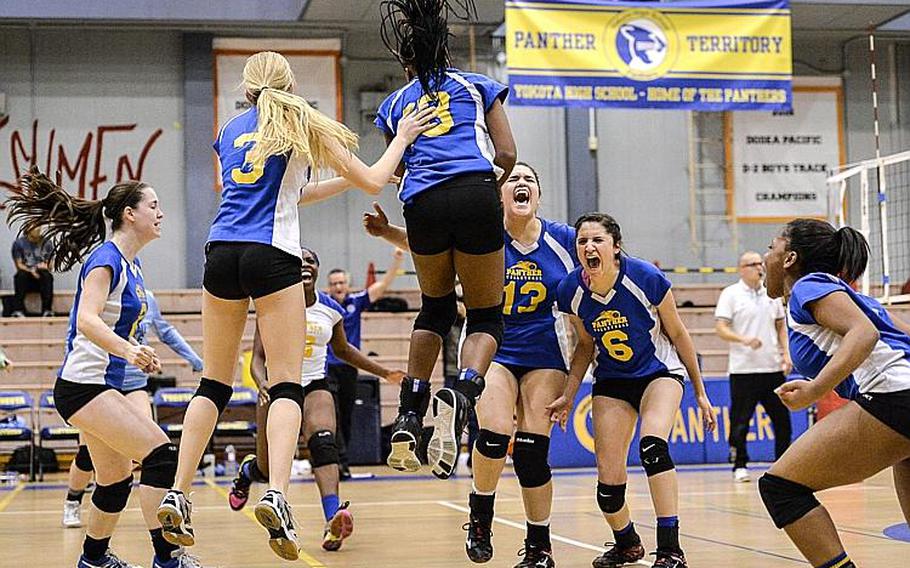 YOKOTA AIR BASE, Japan -- There's a new champion in town.
Yokota defeated Christian Academy Japan in straight sets 25-11, 25-23, 25-23 Thursday to capture the Far East Division II Volleyball crown.
It is the first volleyball championship in the school's history and the 17th title since it dropped into the small school division in November 2014.
"A huge weight has been lifted off of our shoulders today," Yokota coach Dennis McKibben said. "Early in the season, we [as a team] realized we had some special players and the potential to do something historical. As a coach, the pressure is on you to not mess it up."
Transfers did the lion's share of work for the Panthers, as Irene Diaz, new to the Yokota lineup from New Mexico, had seven kills and five digs. Britney Bailey, who arrived a month ago from Vicenza, Italy, added five kills, five block points and 10 digs.
Kyra Anderson, installed as setter at season's start, had 25 assists.
Yokota capitalized on CAJ's nervous start, opening the first set with a 10-0 run and the lead proved insurmountable for the Knights, playing in only their second Far East volleyball championship game.
Once CAJ regained focus, the Panthers struggled to find a rhythm. The Knights, known for their scrappy playing style and relentless heart, dug out Yokota's hits and forced the athletic blockers to contain the ricochet at the net.
Like a great heavyweight fight, the two teams slugged away at each other while trading points for the next 130-some points.
"They're a very disciplined team and they don't make many mistakes, so we really had to focus on our game and not get sucked into their style," said Anderson, named the tournament MVP. "But we stuck together and pulled it out."
Down 18-12 in the third set against CAJ, Anderson stepped up to serve three aces. Combined with Diaz' outside hits, the Panthers rallied to take a 19-18 lead before the two teams would trade points again until CAJ ran out of gas.
"We're a young team and I'm proud of everything they've accomplished this year," said Knights coach Tanya Hall, who played for CAJ in the late 1980s and became coach in 1999. "[Yokota is] a tough team, but we showed we can hang with the best all week. I hope the girls take everything we've learned this season and carry into next season to take the next step."
---
---
---
---