Boys soccer preview
Yokota, Perry among those chasing after CAJ
---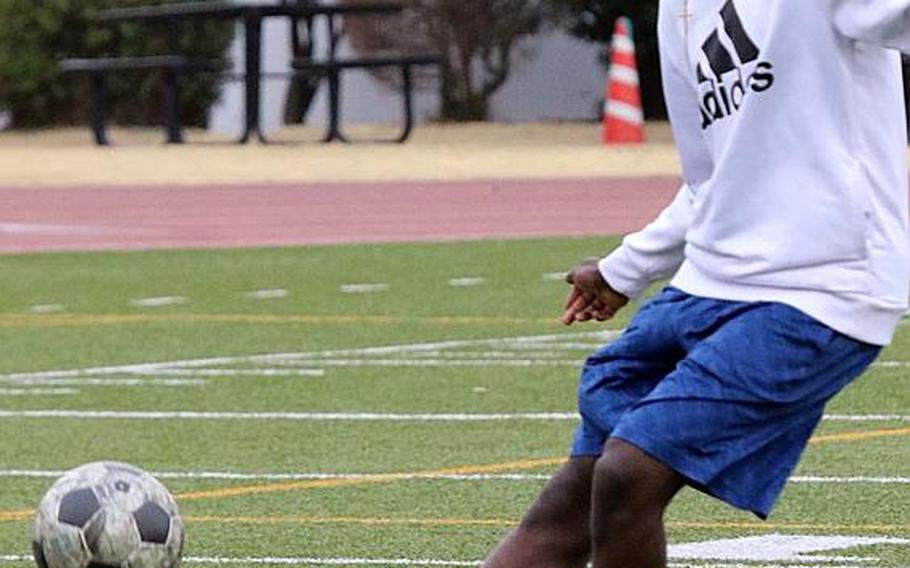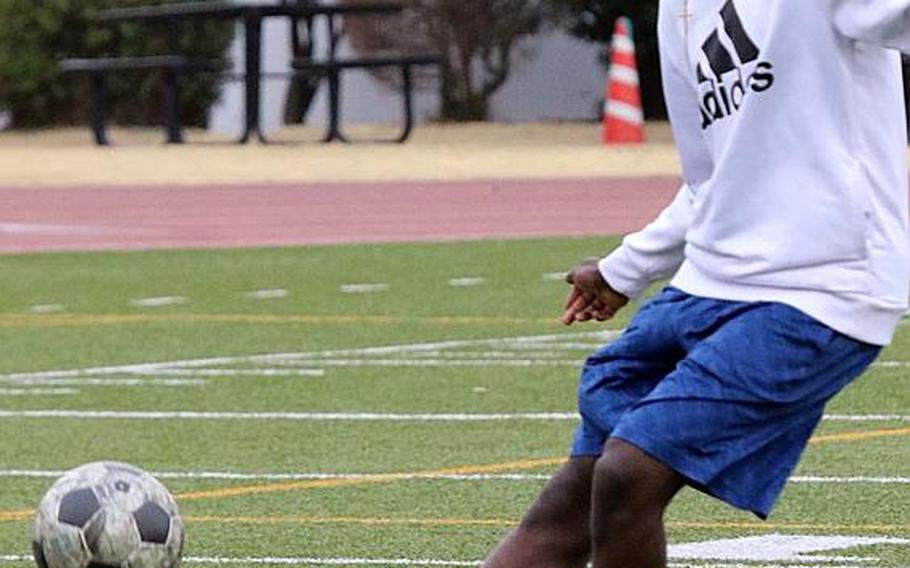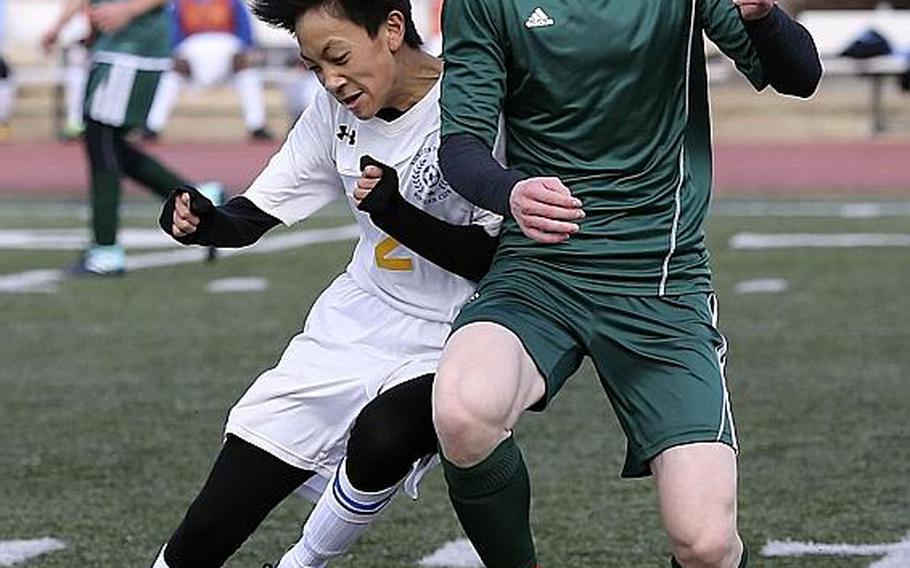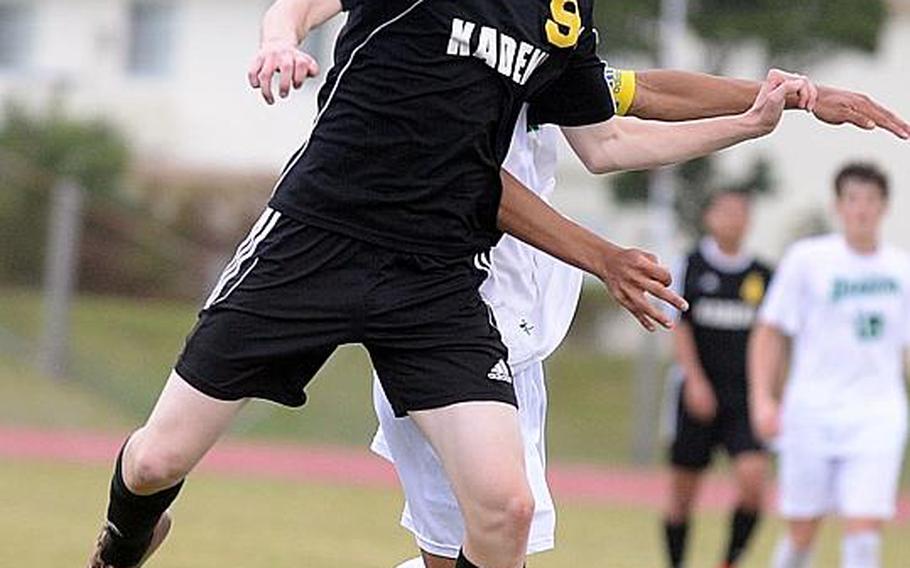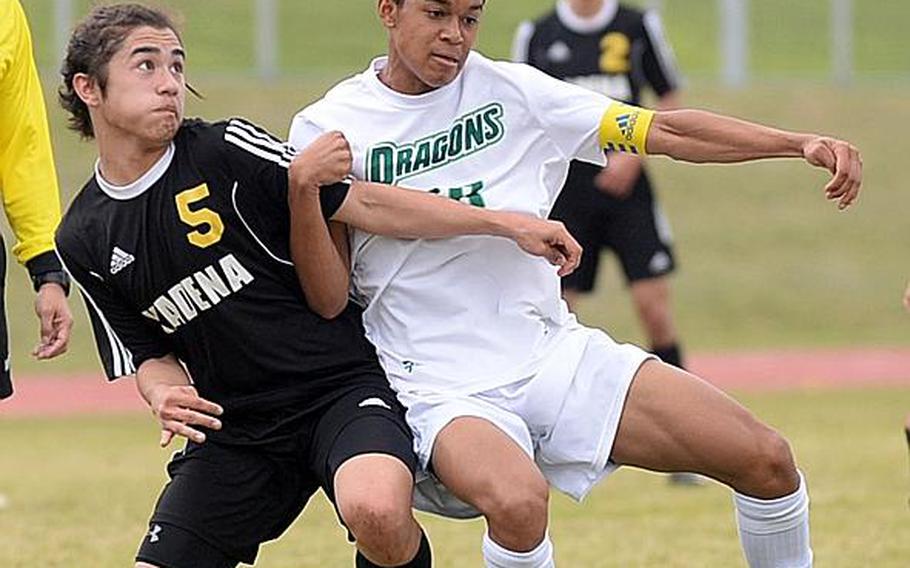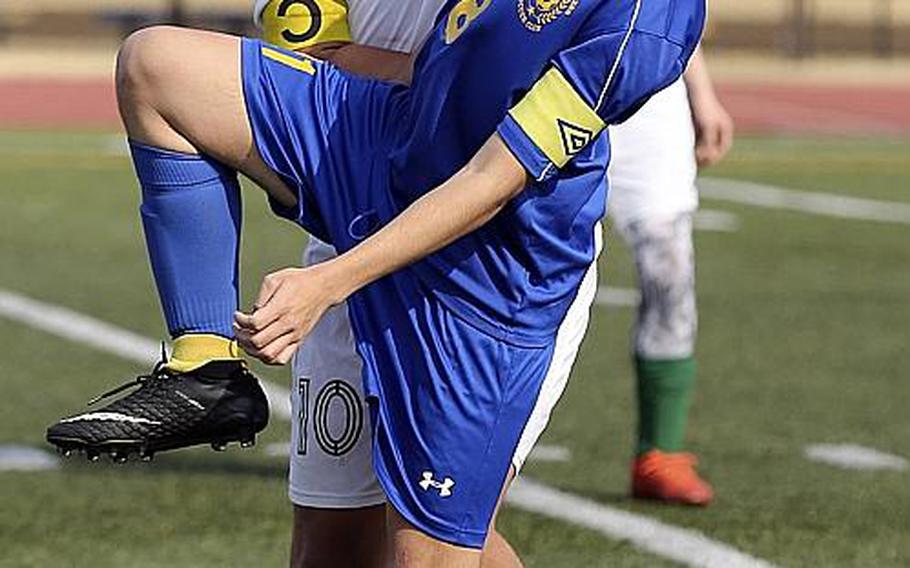 Should folks believe that Christian Academy Japan is ripe to be dethroned as Far East Division II boys soccer tournament champion simply because Most Valuable Player Lawrence Yamaguchi has moved on, think again, at least one rival coach says.
The Knights, who won their second D-II title and sixth overall last May, were a team that featured four players scoring at least 10 goals each. And two of them, sophomore Angus Holmes and his junior brother Jacky, are back to try to make it back-to-back D-II titles.
"They're still going to be good," said Mark Lange, for 15 years coach of Matthew C. Perry, which also has championship pedigree, six D-II titles in eight years.
He watched last May 25 as the Knights routed Yokota 7-0, and after that final said the Knights were "scoring at will."
"They're walking around like champions because they are champions. Not only that, they're dominating champions," Lange said of a team that outscored its foes 63-1 in last spring's D-II Tournament.
In addition to the Holmes brothers, "they have other pieces to the puzzle," Lange said. "We've now set our sights on that team, just as other teams have set their sights over the years on us."
Just as CAJ now wears the bull's-eye front and back, so, too, does Kadena, they of seven D-I titles, including last May when the Panthers shut out Kubasaki 1-0 in extra time.
Though the Knights appear primed for another deep run, it's not as if they don't have competition.
Perry still brings plenty of firepower to the table in the form of Lange's son, Kai, a junior who had 54 goals his first two seasons.
Yokota lost six players who totaled 75 goals, but plenty of athleticism returns, with Renyck Robertson, a junior, joining the Panthers in net; he played baseball the previous two seasons.
Lange feels Yokota may be the team best suited to give the Knights a run. "They've always had Perry over them to work toward," Lange said. "Last year, they got to the final. Their expectations are high. Whenever they play us, they always bring their A game. It's nice."
The D-I field remains small, but all four teams are highly competitive. Kadena, Kubasaki, Seoul American and Nile C. Kinnick each have a solid mix of veterans and freshmen who are not new to the sport. Coaches and other observers say any one of the four on any given day can win.
"We'll be in the mix," said new Panthers coach Chris Anderson. "We lost some key players from last year, but we'll be competitive."
The Dragons, meanwhile, "have grown a lot since last year," coach Chris Eastman said. "We have a lot of the same kids. Continuity is working in our favor."
With a core of four returning juniors coupled with four freshmen who've played at the youth club level, the Falcons could also rise up and make life difficult for the others.
"We will struggle at the beginning, but should be competitive" by the Korea district tournament and Far East, Seoul American coach Steve Boyd said.
Twitter: @ornauer_stripes
---
---
---
---