USFJ-AFL football
Yokota, Foster entering playoffs on high note
---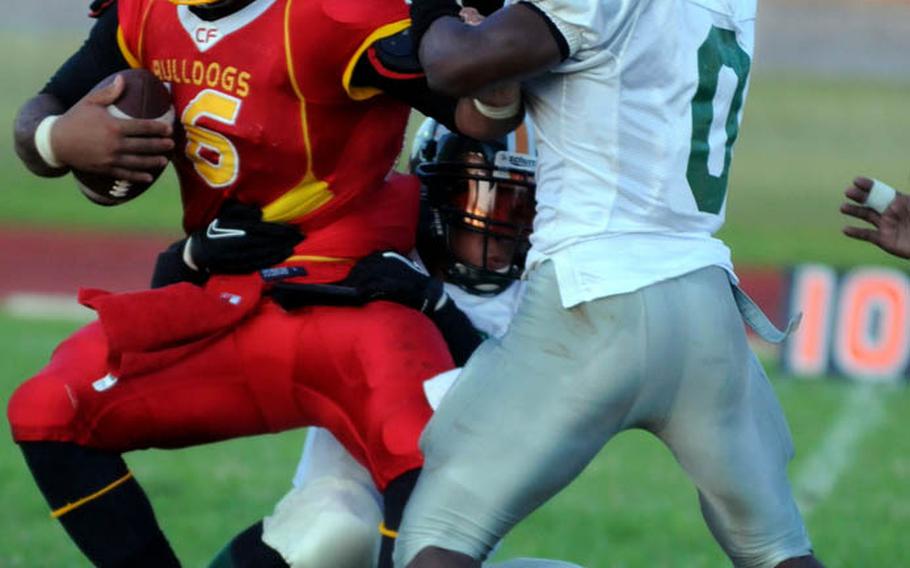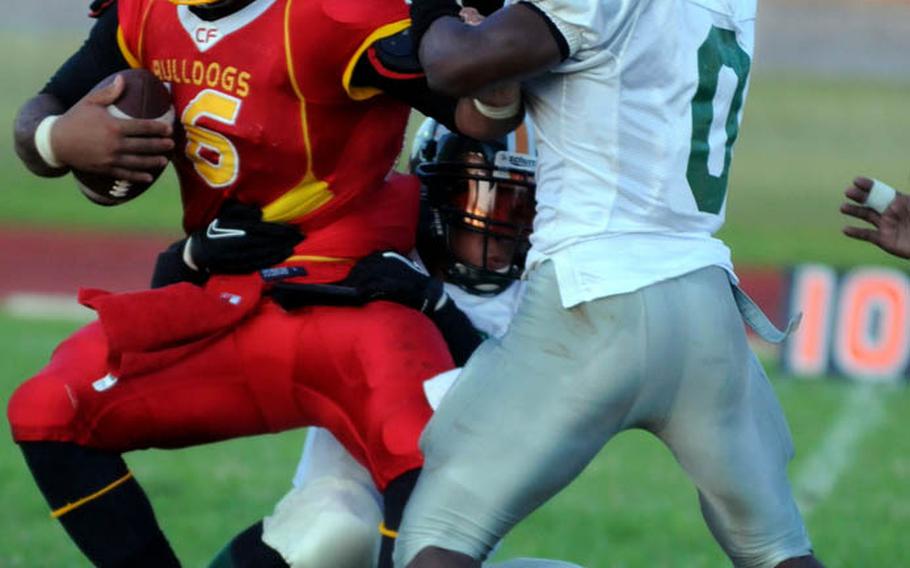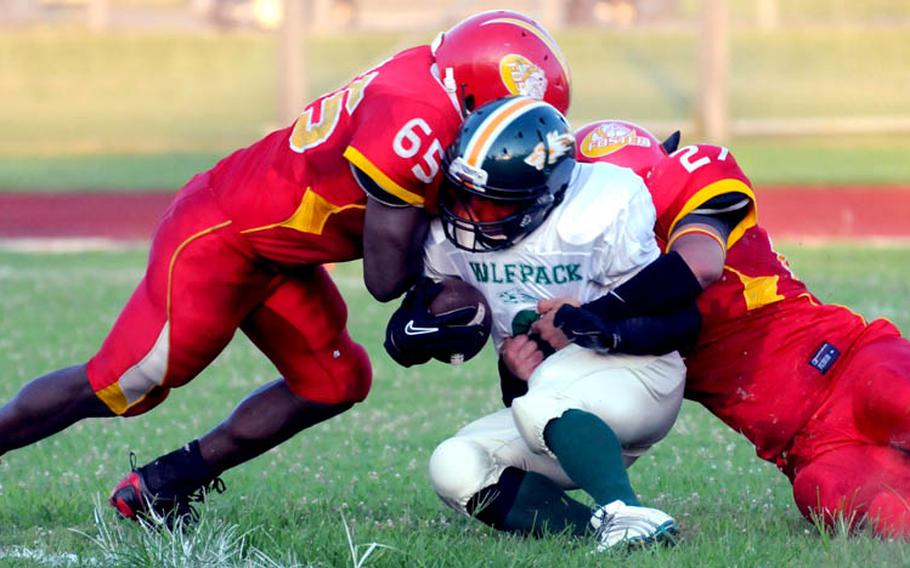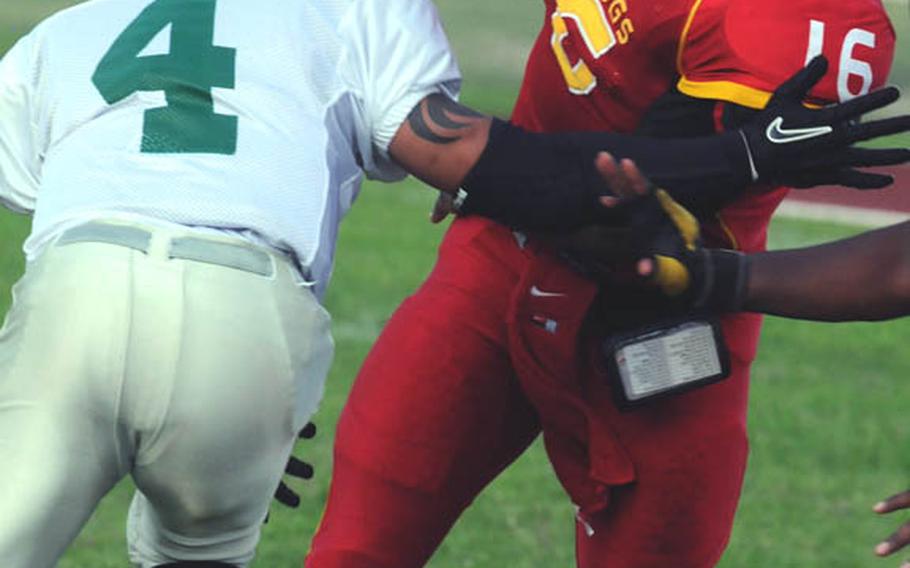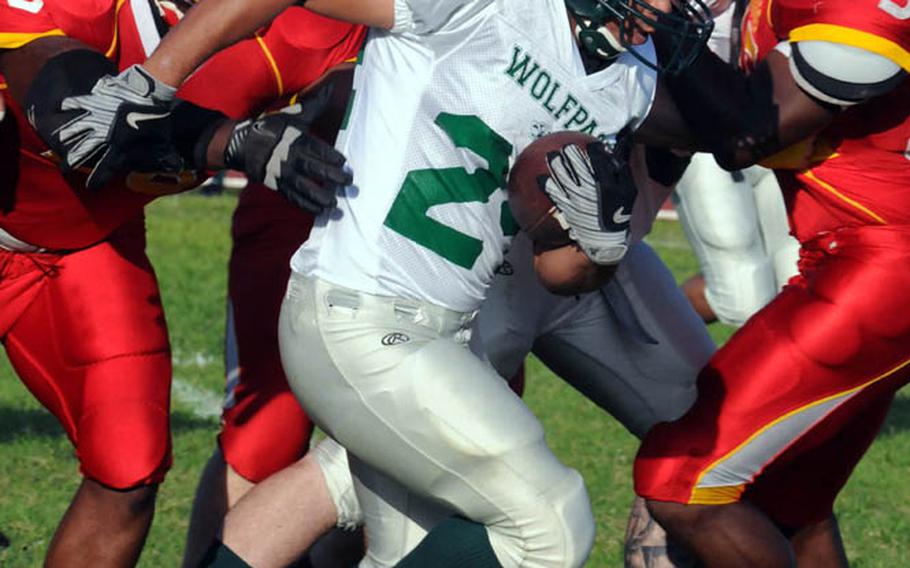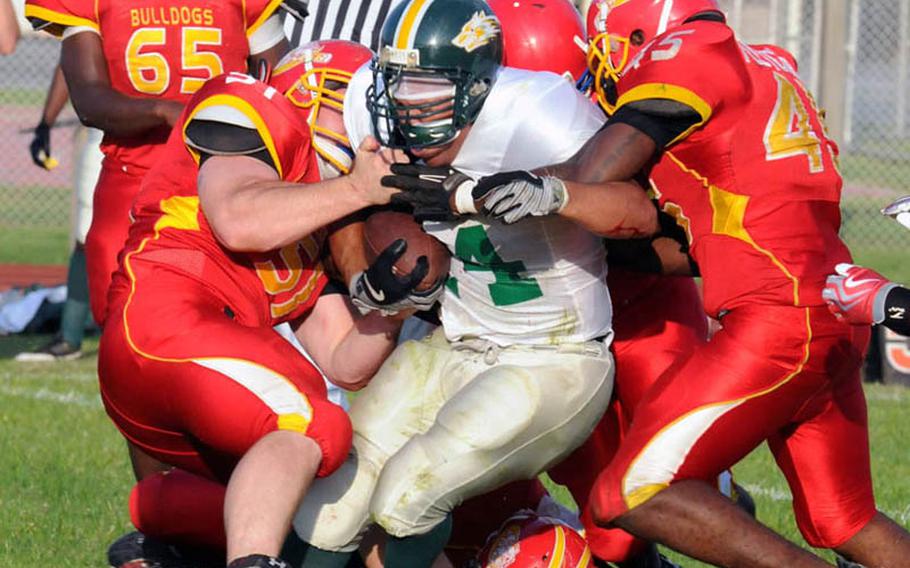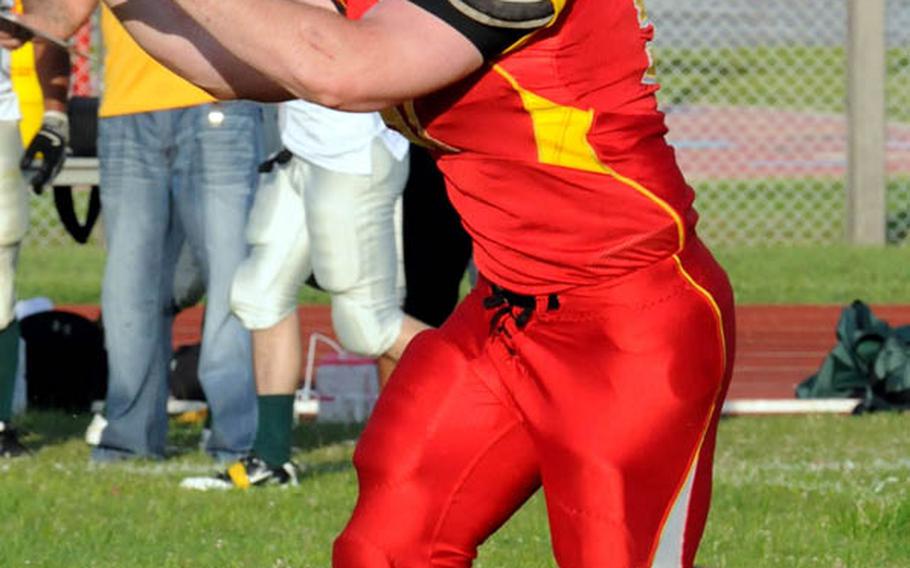 Deployed last summer, Ryan Jones was unable to play in Yokota's championship victory over Joint Task Force. He's determined to help his Warriors return to the Torii Bowl this year as Yokota's signal caller.
Jones threw three touchdown passes and ran for another as the defending U.S. Forces Japan-American Football League champion Warriors leveled their record at 2-2 by blanking Yokosuka 32-0 at Yokota High School's Bonk Field on Saturday.
At Kubasaki High School's Mike Petty Stadium, James Sanford threw for three touchdowns and the secondary picked off two passes as South Division champion Foster capped a perfect 4-0 season by romping 30-8 over Joint Task Force.
North DivisionYokota 32, Yokosuka 0
YOKOTA AIR BASE, Japan – "He came back hungry this year," Yokota coach Selwyn Jones said of Jones. "He wants to get back to that championship."
Jones hit Lamont Irvin for a 12-yard scoring pass, threw 12 to Robert Harris for another and capped his TD pass hat trick with a 25-yarder to Damian McCray. Jones also ran 3 yards for a touchdown. Frederick Guild returned an interception 55 yards for Yokota's other touchdown.
The victory served as a preview of the USFJ-AFL North Division's first-round playoff game on July 30, when Yokosuka again visits Yokota.
The Warriors outscored the Seahawks 73-6 in two meetings this season, but Jones says a viotory and a visit Aug. 6 to North regular-season champion Misawa is far from a done deal.
"We still have work to do," Jones said. "Two weeks to play them again. Hard fought. Black-and-blue. Typical North game.
South DivisionFoster 30, Joint Task Force 8
CAMP FOSTER, Okinawa – Sanford went a season-best 14-for-20 and totaled 129 yards, including touchdown passes of 36 yards to Quentin White and 34 to Roger Veal. White caught four passes for 62 yards.
Sanford compiled 190 yards of total offense, leading the Bulldogs with 61 yards on 11 carries. Nekory Moorer ran 11 yards for a score out of the Wildcat formation, and Damian Peterson rambled 35 yards for another score. Foster also tacked on a second-quarter safety.
Wylie Flowers got his fourth interception of the season and Freddie Davis also picked off a pass, giving Foster 13 pickoffs this season. The Bulldogs outgained the Wolfpack, 318-75. James Fulz, returning from a knee injury, hit Sharome Cook for 80 yards for JTF's lone touchdown.
Despite the one-sided verdict, "it's still a work in progress," Foster coach Gerald Sharber said. "Still a lot of work to do. You get complacent, you get beat."
---
---
---
---