Wonsees: Rock garden complements Bavarian castle
---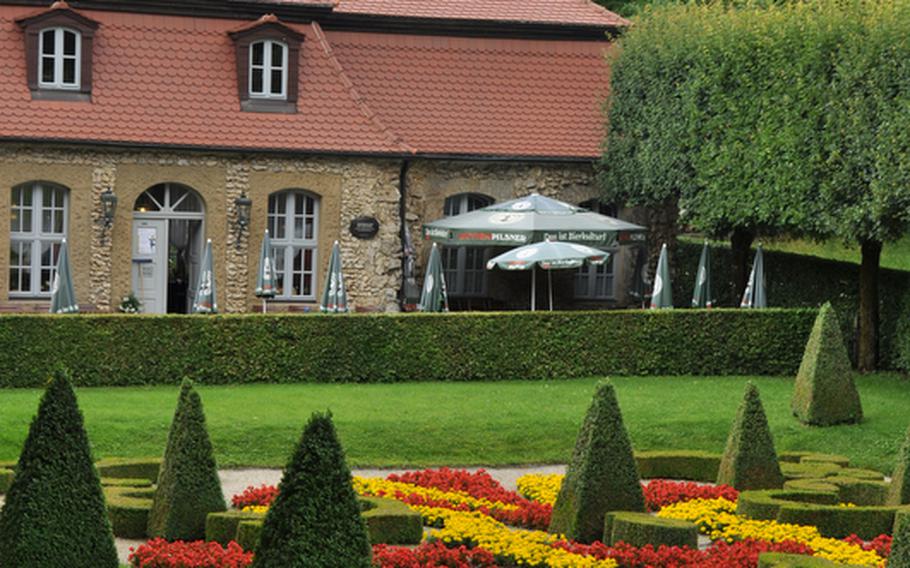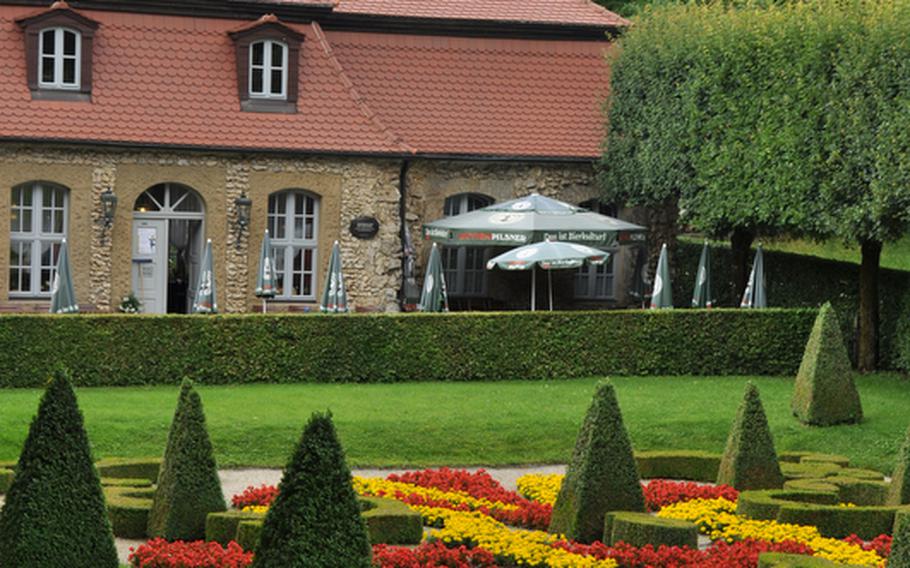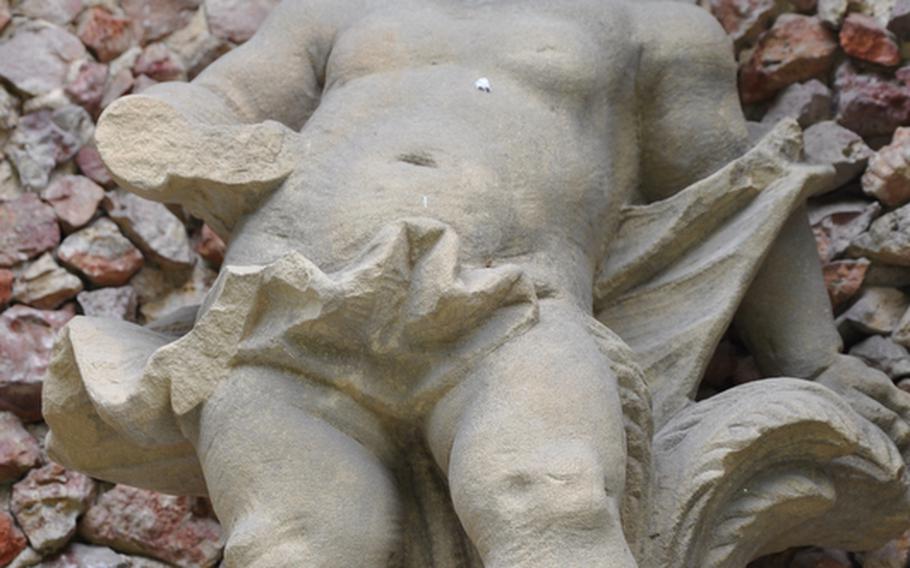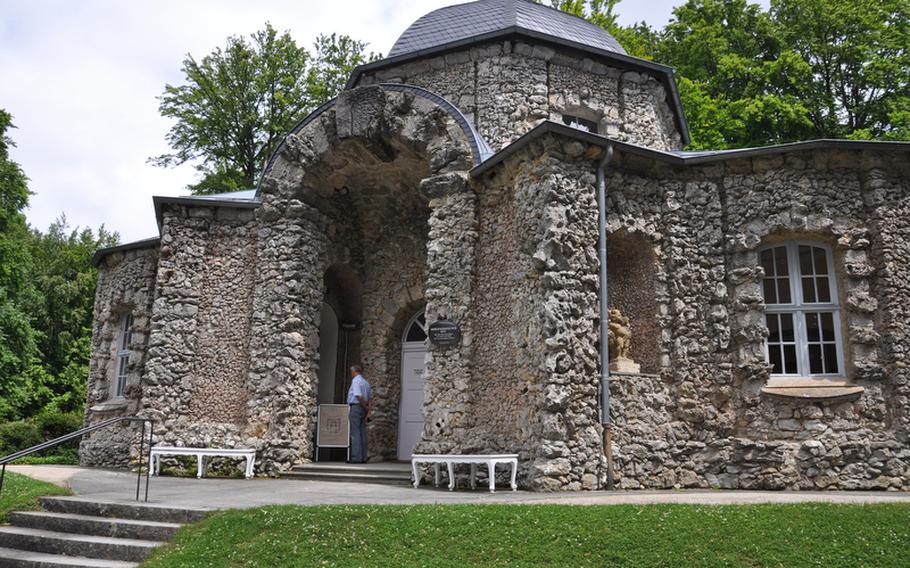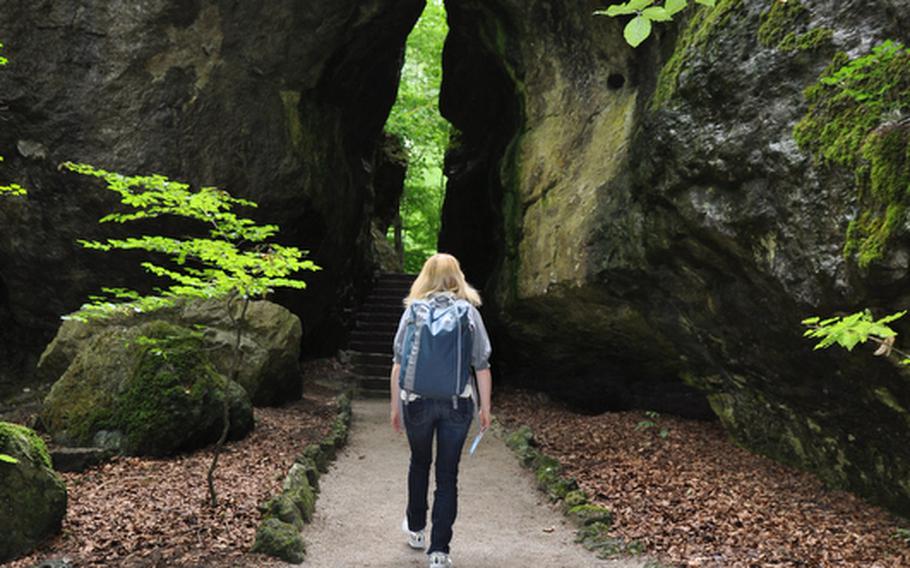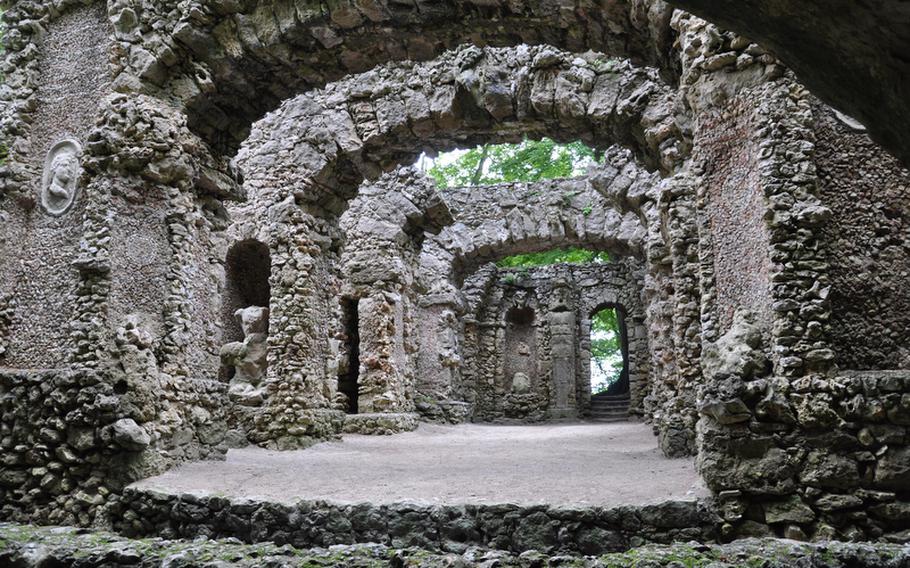 A simple trip to small towns and villages hidden in the mountains and forests of Bavaria can reveal an abundance of treasures.
A sign for Felsengarten, or rock garden, in the Kulmbach suburb of Sanspareil, leads to an adventure into the past.
As you enter Sanspareil, a mile outside the town of Wonsees, you are greeted by Zwernitz Castle. Dating to the 12th century, the castle was owned by the Hohenzollern family from 1338 to 1810. During the 16th and 18th centuries, the Hohenzollerns built the rock garden as a complement to the castle, according to the Bavarian Palace Department.
While the castle is currently closed for renovations — it is scheduled to reopen this summer — visitors will find other adventures only steps away.
Across the street from the castle is the Hohenzollern family's Oriental House, an entry point into the rock garden. The Baroque garden on the front lawn of the house was designed by Margravine Wilhelmine of Bayreuth, who based her design on Homeric stories.
The Oriental House, erected in 1744, the Zwernitz Castle and the ruins in the rock garden are all that remain from this time in the area.
The Homeric theme is continued in the rock garden. As you meander the garden's path, note the signs featuring sketches of buildings that once stood in the garden and the Homeric tales associated with them. The down side is that the signs are in German only.
The rock garden sits in the shade of surrounding forest behind the Oriental House.
The garden's path, about a mile long, is man-made and covered in light gravel, making it easy to travel with a stroller. In several places, centuries-old steps worn down by time and countless visitors add to the garden's magical aura.
At several points along the path, steep stairs lead to viewing platforms where some of Wilhelmine's buildings once stood. As you survey the fields and nearby hills from one of these platforms it is no wonder that, according to legend, one of the castle's court ladies declared "C'est sans pareil" ("It has no equal").
Deep inside the garden, through a naturally formed stone archway, there is a theater where plays are still presented.
The path through the garden makes a loop, and as you make your way back you will pass by the old castle smithy and a cave dubbed the bear cave — I decided not to stick my head into the darkness.
Back at the starting point, there is a restaurant and beer garden across from the Oriental House where visitors can re-energize and reflect on the history they have just experienced.
blottenbergerd@estripes.osd.mil
---
---
---
---