Track preview
Will this be another record-breaking season?
by
Dave Ornauer
March 8, 2018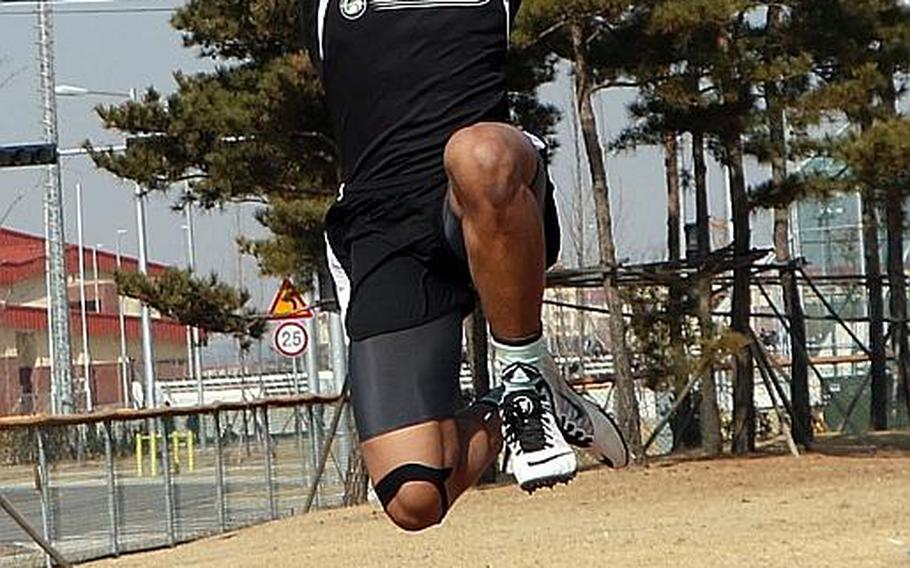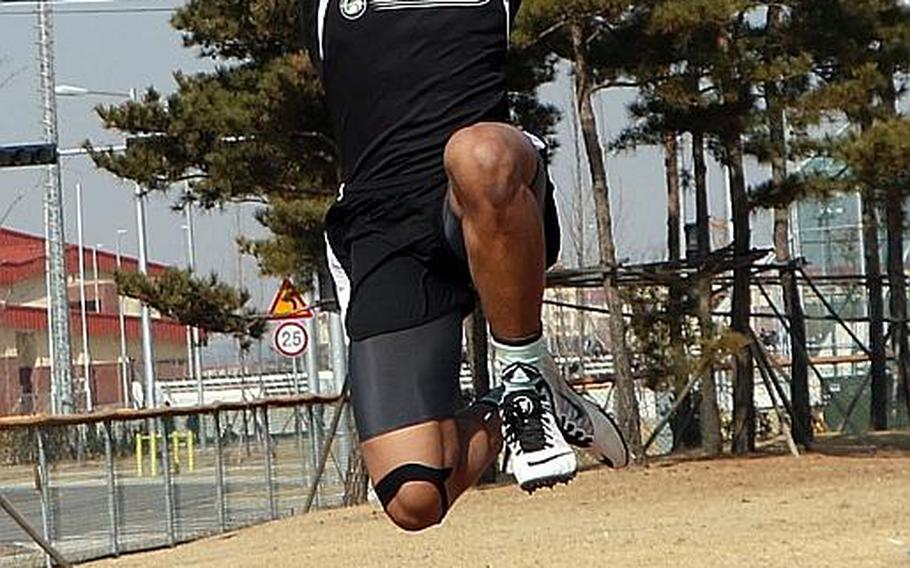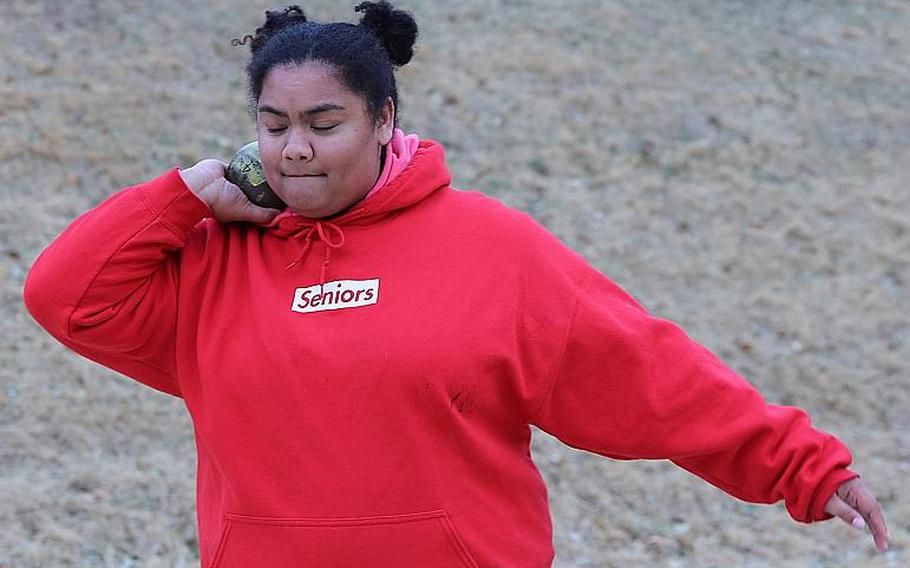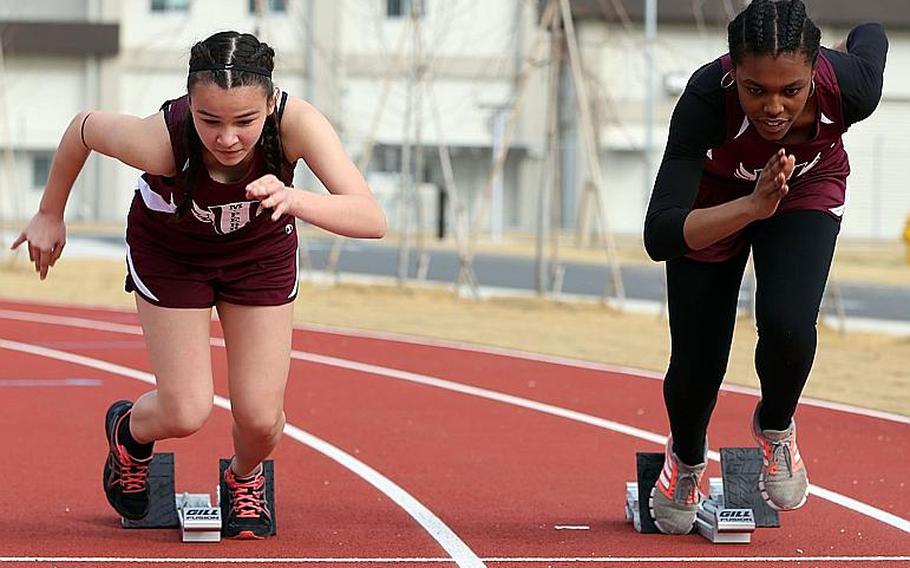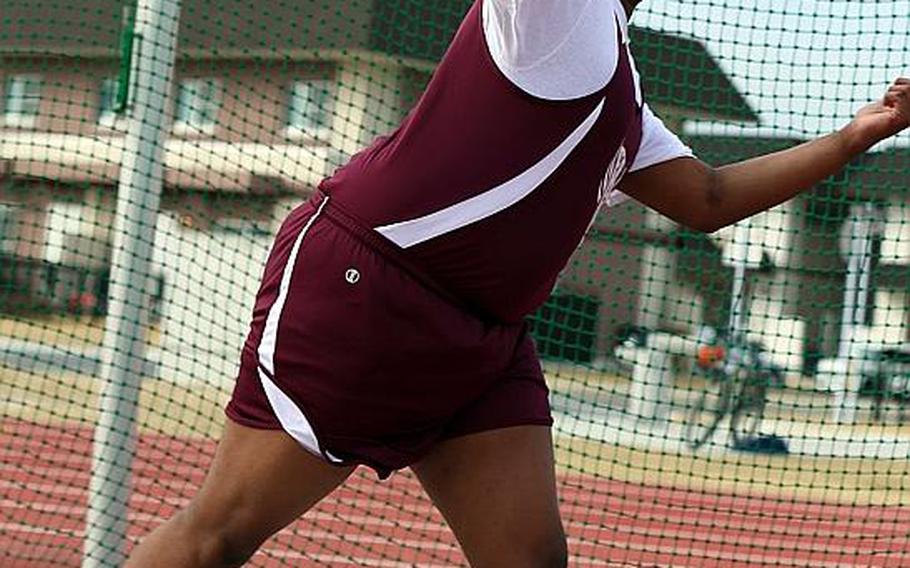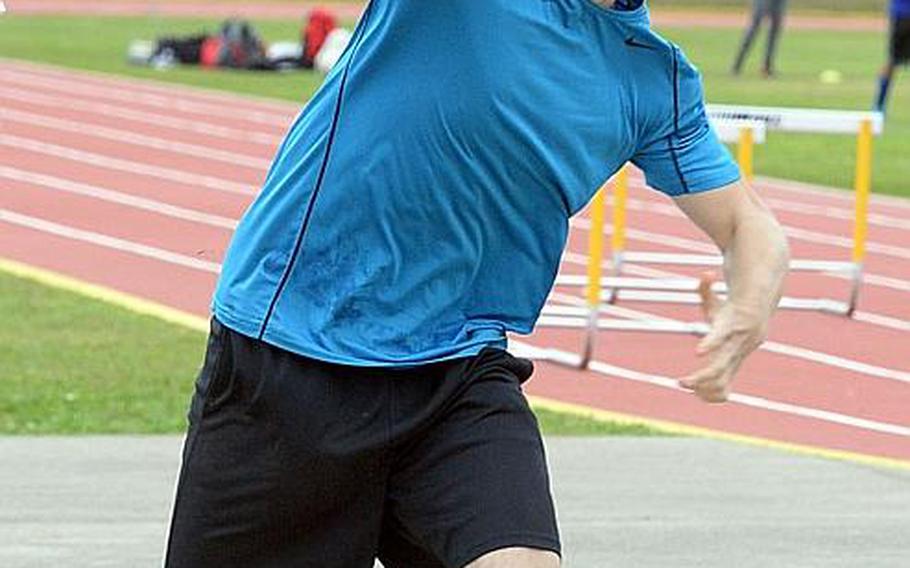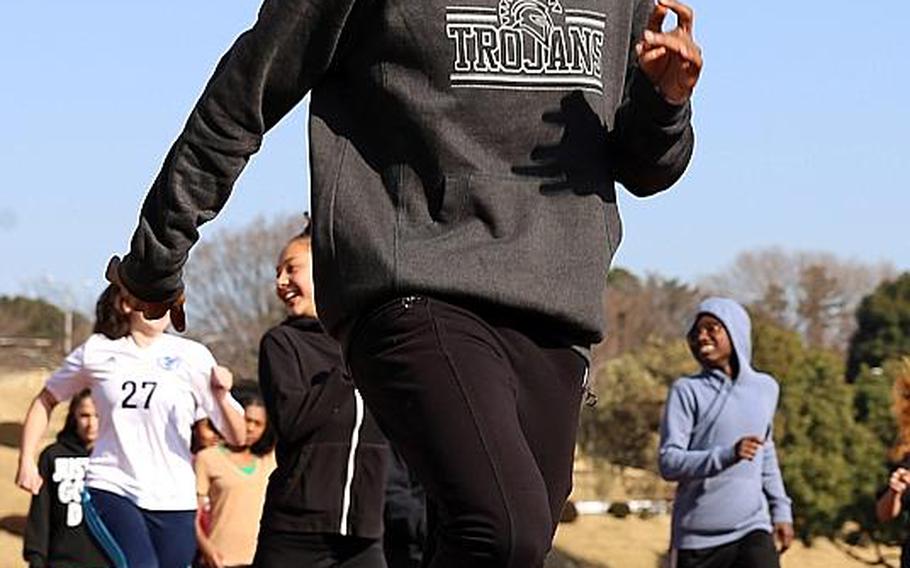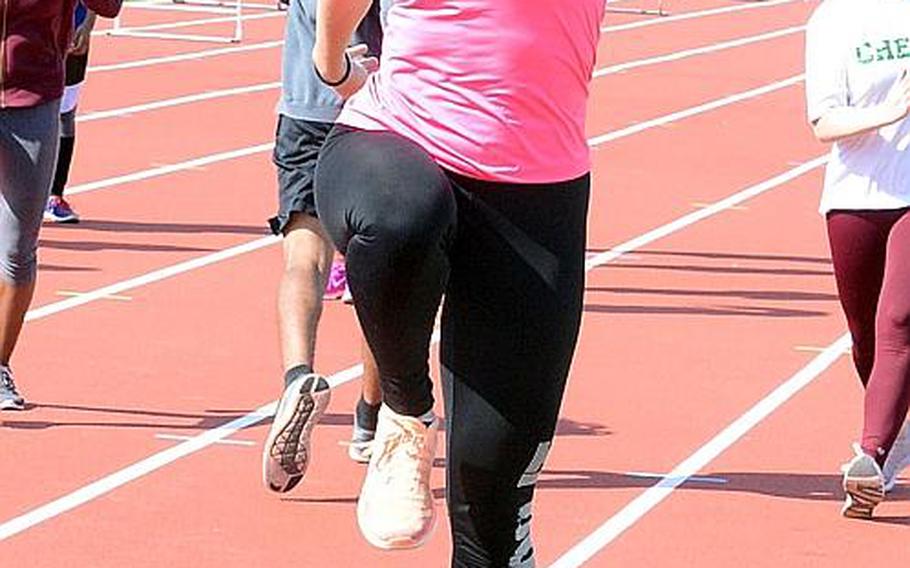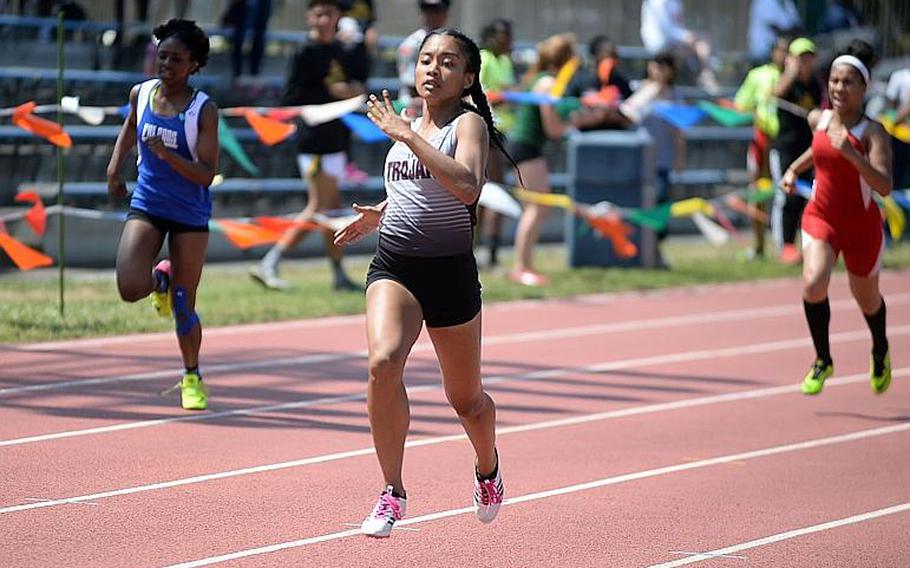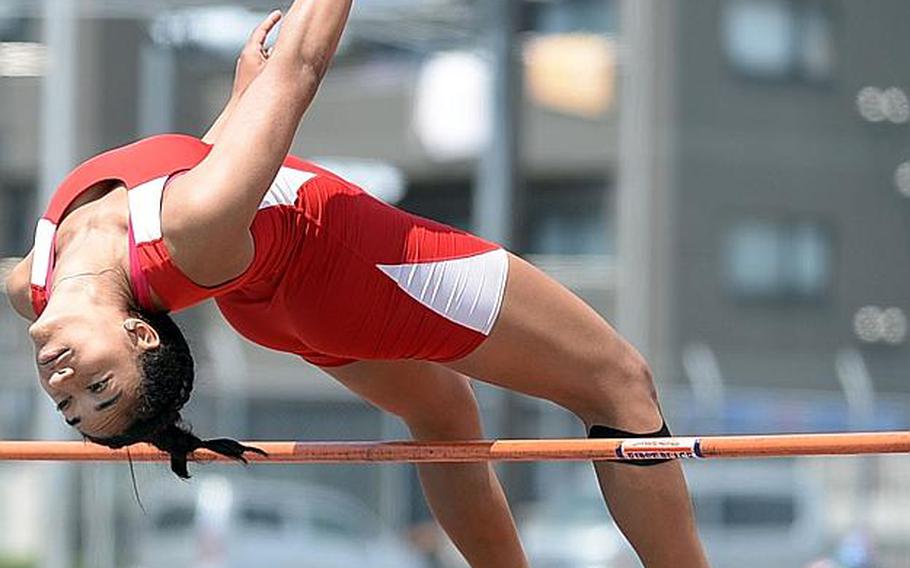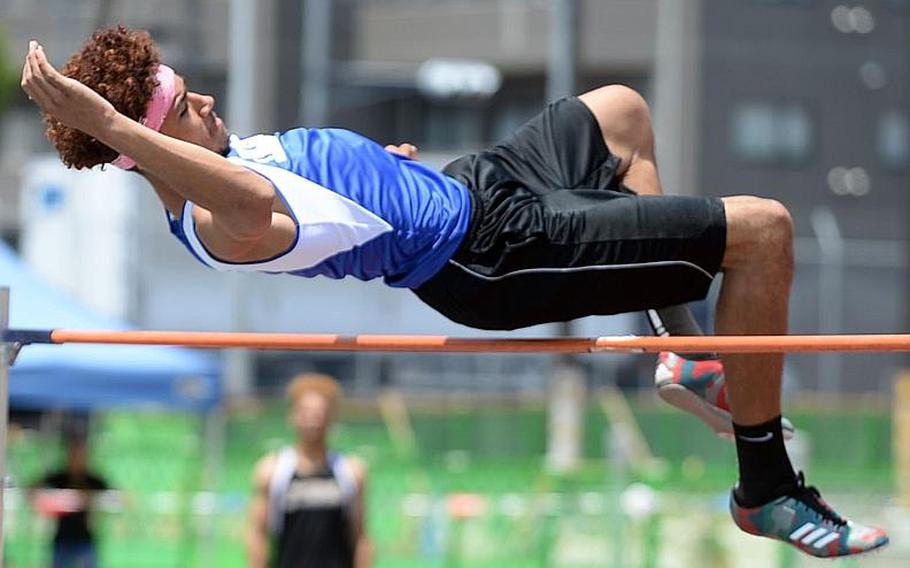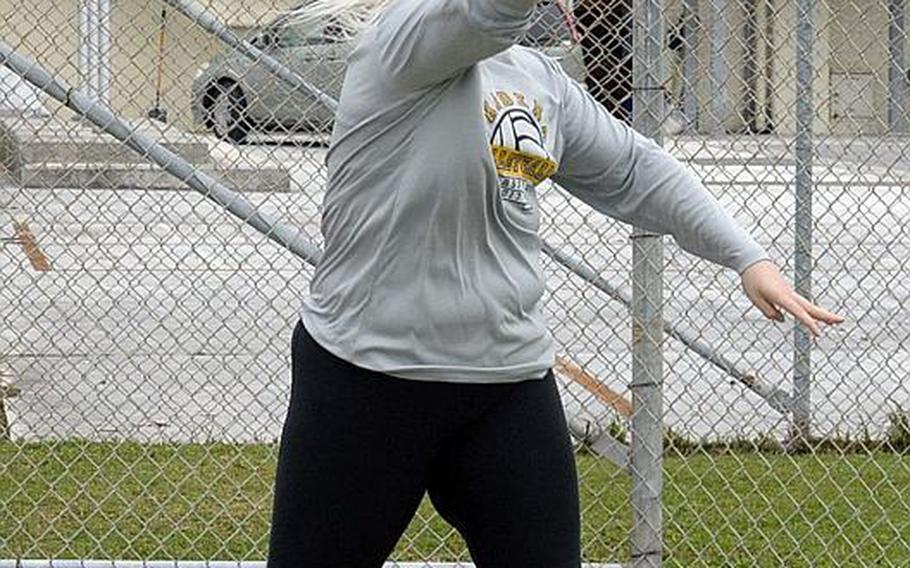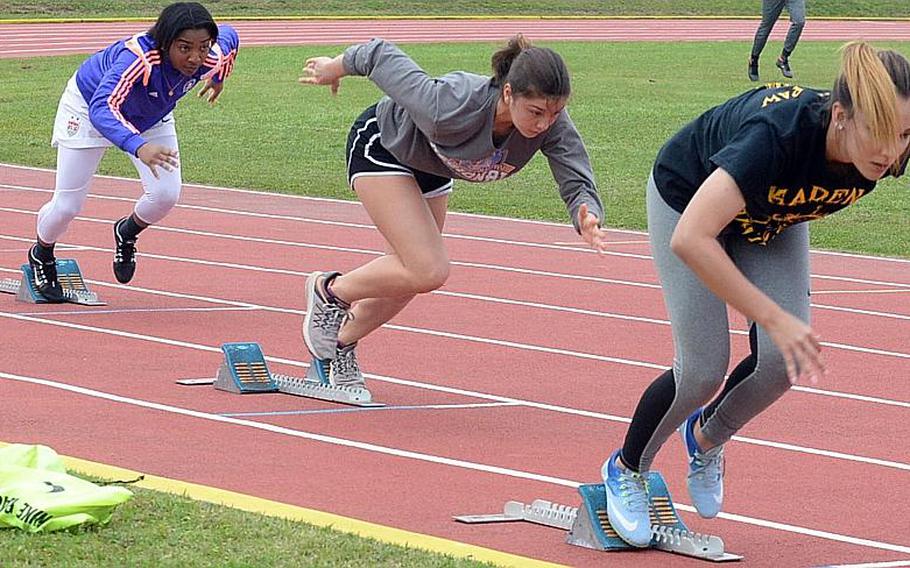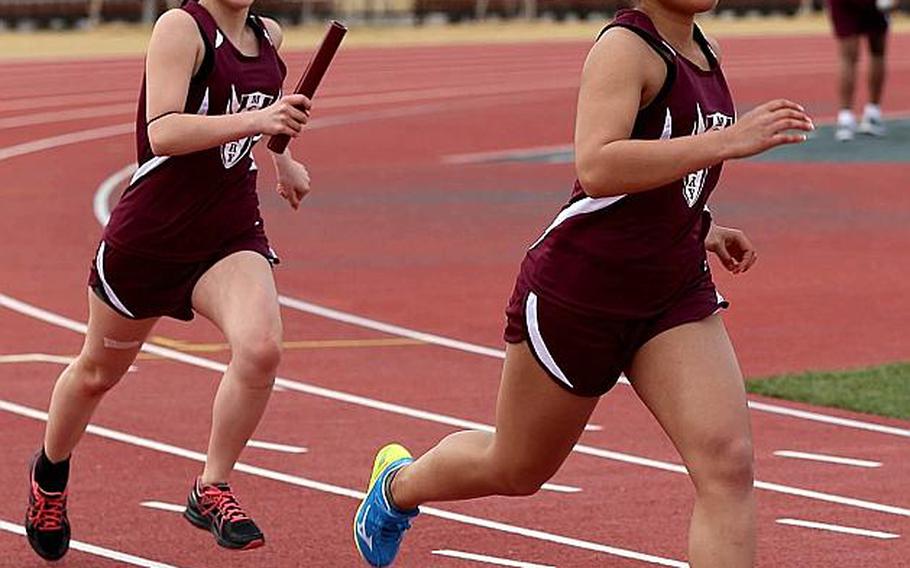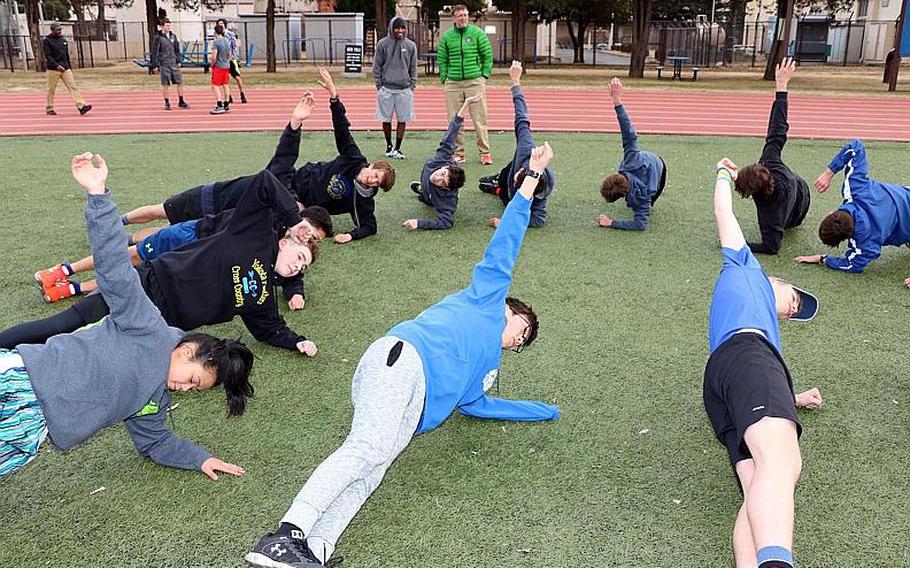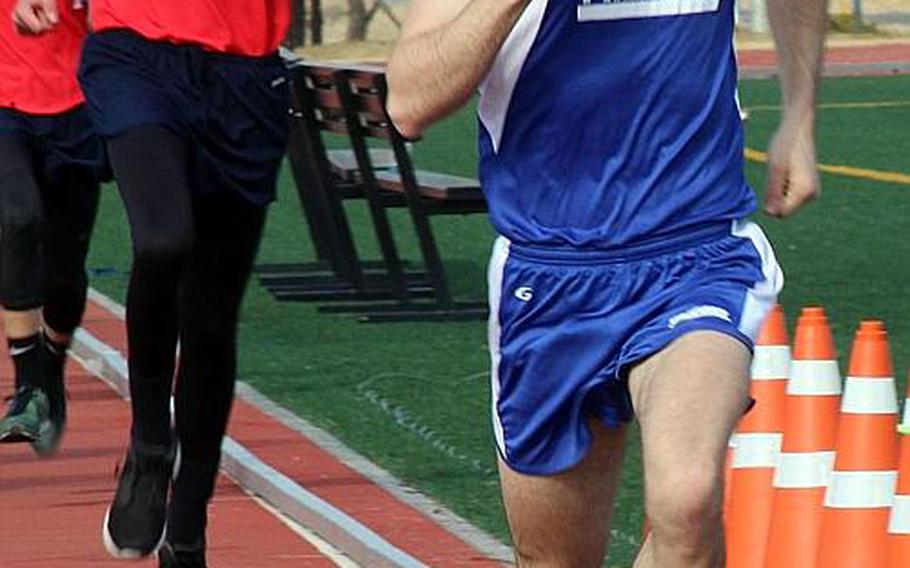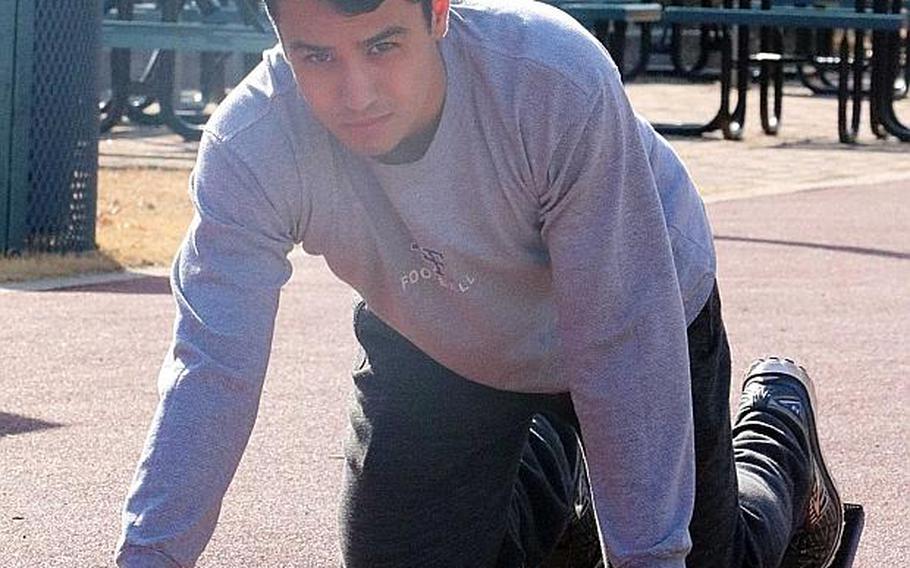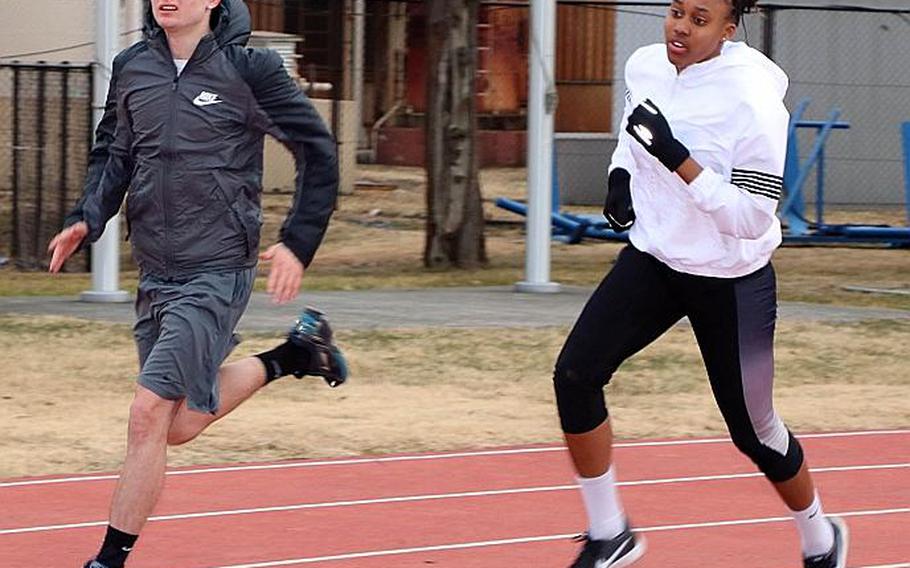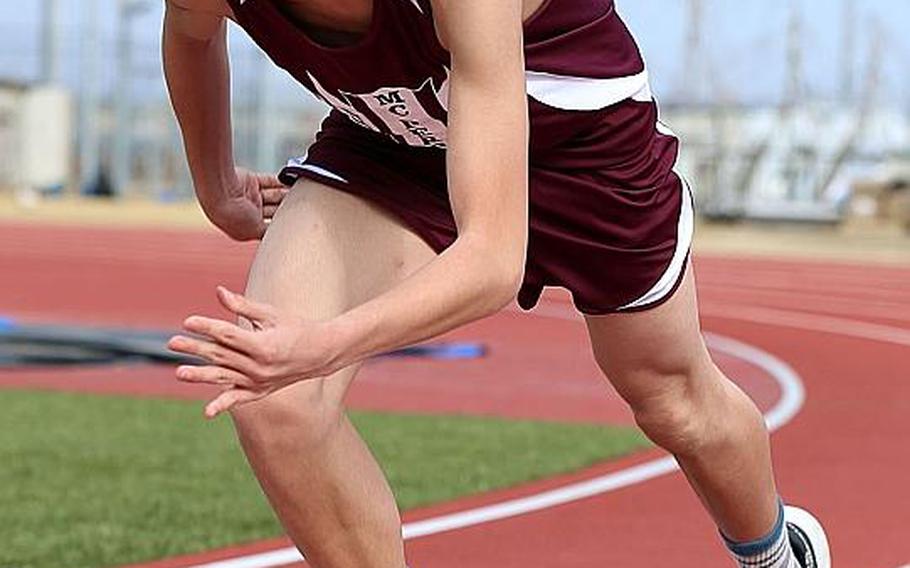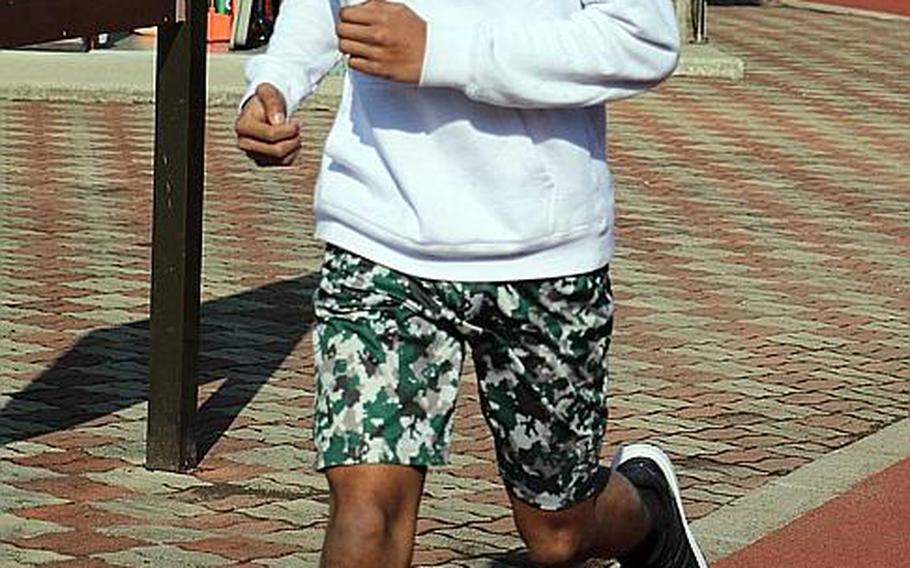 Exotica Hall is perhaps best known for achieving high heights in the Pacific's high school high jump pits. In the Kanto finals last May, she reached 1.65 meters, nearly 5½ feet, just a couple of millimeters short of the northwest Pacific record.
But the Nile C. Kinnick senior isn't limited to jumping; she's much more balanced and versatile, according to coach Luke Voth.
"She's almost competing against herself; she just wants to be as good as she can be," Voth said. "I can put her in distance running, throwing; she's got that nature of an athlete."
Indeed, Hall is a solid sprinter, having posted marks of 12.96 in the 100 and 26.9 in the 200. She's also run relays and performed the long jump while in Red Devils uniform.
She has said she plans to put the northwest Pacific's 7-year-old high-jump mark of 1.67 within her sights by the time Far East comes along, May 21-22 at Yokota.
Asked if she has a chance at topping the mark set in 2011 by Ashley Arellano of Guam's Simon Sanchez, Voth replied: "Exotica is definitely strong."
Voth and the Red Devils are also aiming to bring home a fourth straight combined Far East Division I team title. Zama is chasing a fifth straight Far East Division II combined team title.
The Red Devils are vastly more than just a star high jumper. They also field the reigning Far East girls cross country champion, Taryn Cates-Beier, with her teammates and training partners Erin Stonebarger and Rissa Eilmes.
"They're training hard," Voth said. "But Kanto is so distance-kid heavy; they have a hard time" with some of the best from American School In Japan, Seisen and Christian Academy Japan.
"They all have some good runners," Voth said, adding that his threesome "has its work cut out for them. They have lots of competition."
While Voth enters his sixth season at the Devils' helm, Zama welcomes a new coach, Veronica Jones, who has taught at the school for 16 years but will coach track and field there for the first time.
Like Kinnick, the Trojans have a vast pool of athletes, 50 at this point, Jones said.
"We're not sure about the quality just yet," she said. "We definitely want to contend. But it's going to be a different focus for us. We don't have the depth that we've had."
While veterans such as senior Faith Bryant return, three-quarters of her relay team that set the region 400 relay record (48.54) last season has either graduated or transferred. "There are potential new runners … I believe if we train hard enough, we can pull through," Bryant said.
One school that may challenge Zama for D-II rights is Humphreys, which continues to grow thanks to the move of student-athletes from Seoul American. One of them, junior Quintin Metcalf, could challenge for the Pacific's high-jump mark of 2 meters; his personal best is 1.88.
The Blackhawks boys won the school's first Far East banner with nine athletes. Six of them are back, and coach Ron Merriwether says he feels the girls program can compete for title hardware as well.
All D-II schools will face new competition in the form of Matthew C. Perry, a school whose enrollment is growing thanks to moving of units from Naval Air Facility Atsugi southwest. The Samurai hit the track for their first meet on March 17 at Yokota.
"We're all anxious and excited to see where the season takes us," said Samurai coach Anna Simmermon.
Another athlete making a run at a Pacific record could be Seoul American's Alyse Neal. The diminutive senior long-jumper shattered the Far East meet record last May with a 5.30 and is aiming for the region mark of 5.42 set 12 years ago.
Growing numbers of athletes at many schools and coaching continuity has contributed to a slew of records the past few years. Five Pacific records and eight Far East meet records were broken last season. Seven Pacific and 11 Far East meet records fell in 2016 along with five Pacific and 12 Far East meet marks in 2015.
"The greater the field, the more you have the elite rising to the top," longtime Pacific track observer Bruce Carrick said. "And we've had good luck the last 10 years with coaches who know what they're doing, they're dedicated."
Korea's season began March 3 and continues March 17 at Humphreys. Okinawa's season-opening meet is Saturday at Kubasaki. The Kanto Plain season opens March 17 at Yokota.
Twitter: @ornauer_stripes