D-II girls
Wildcats surge past Vicenza to ascend throne
by
Jennifer H. Svan
February 22, 2020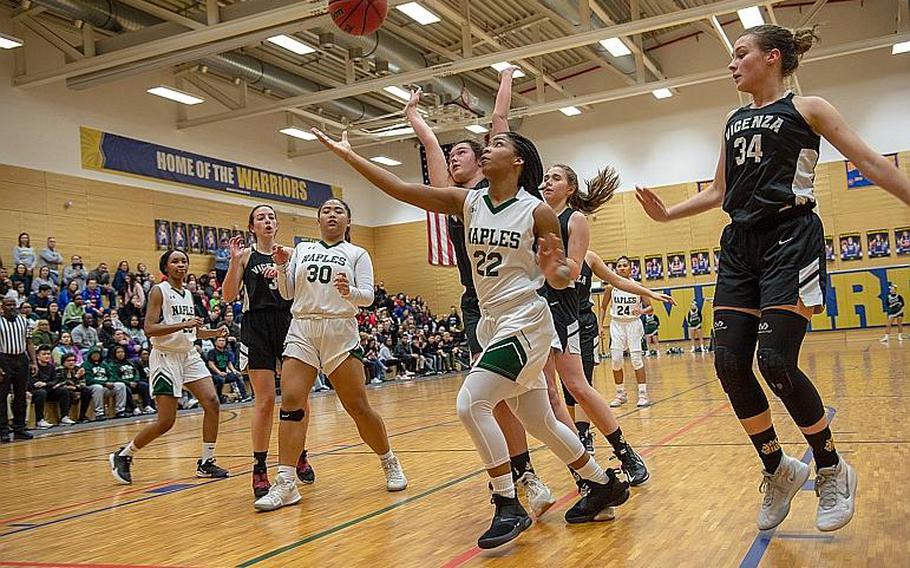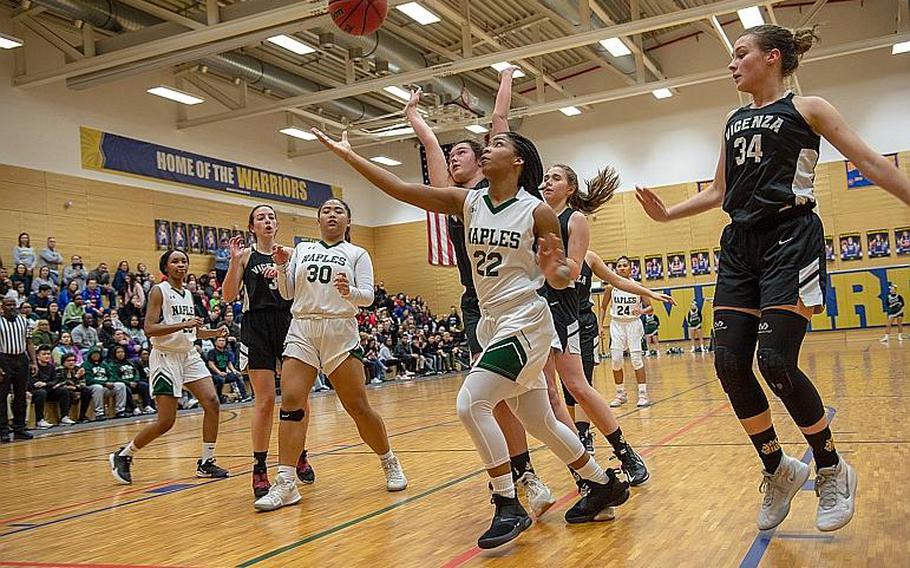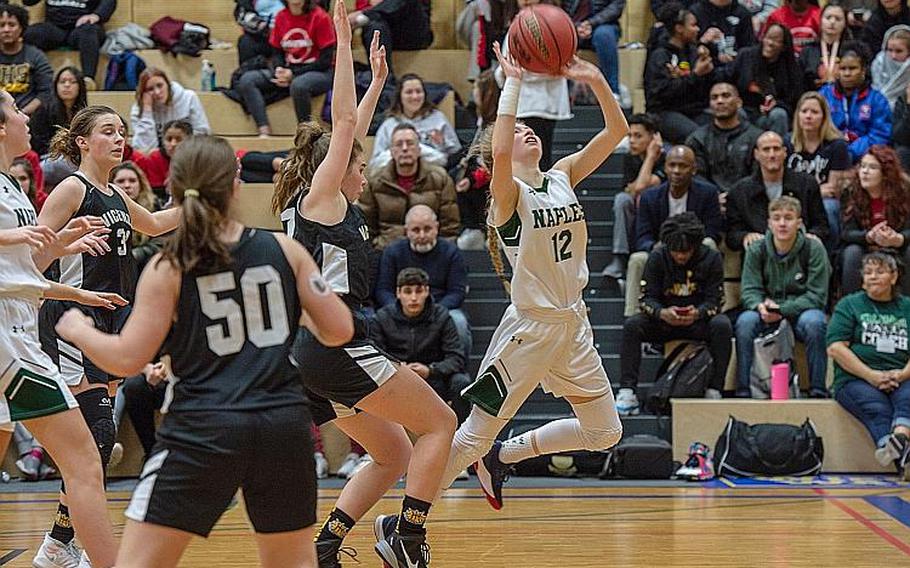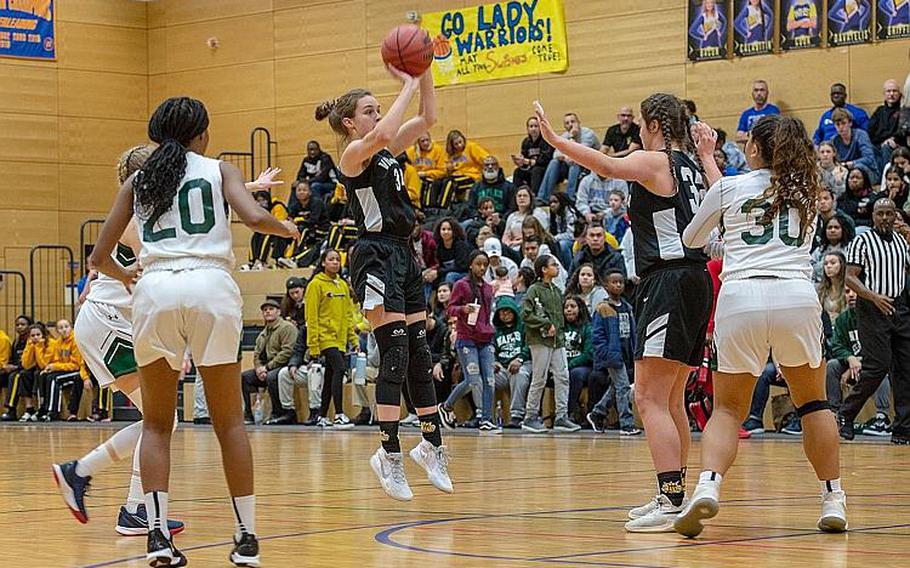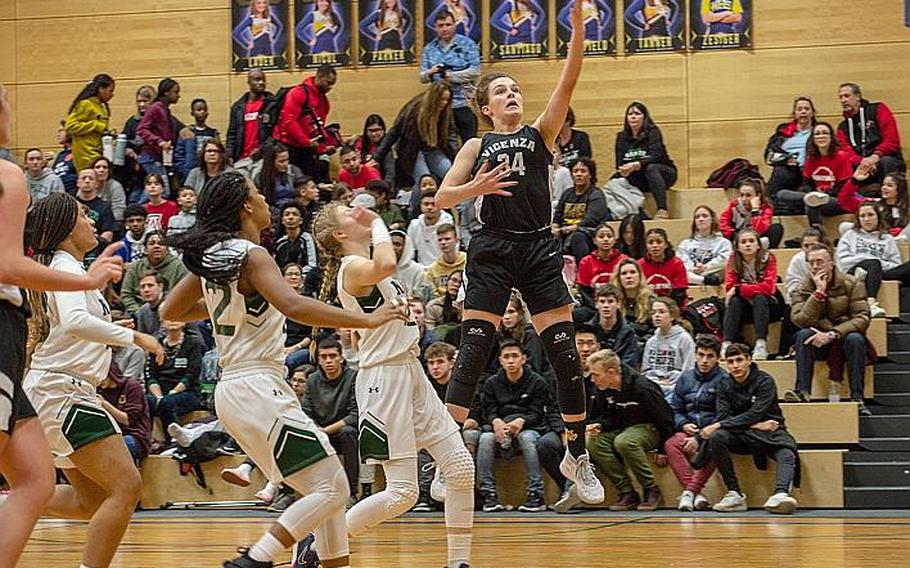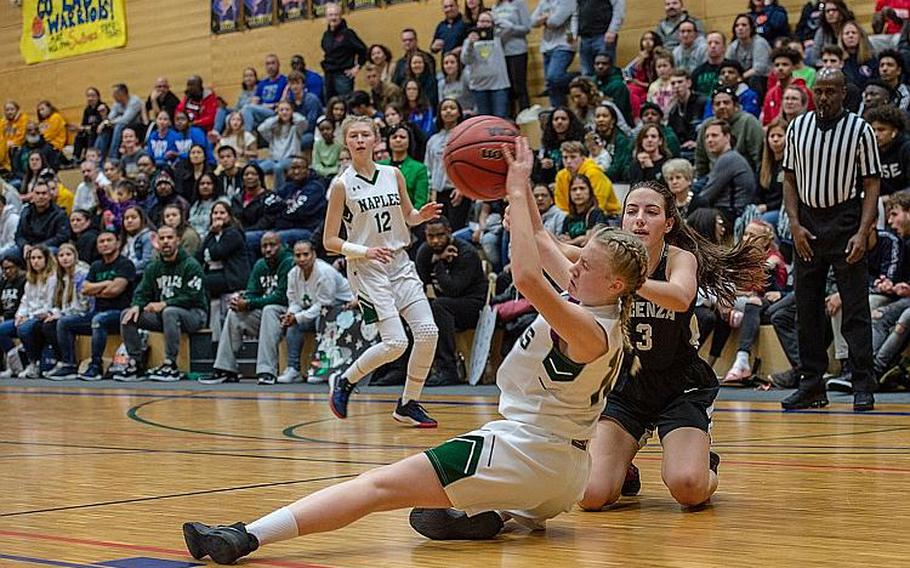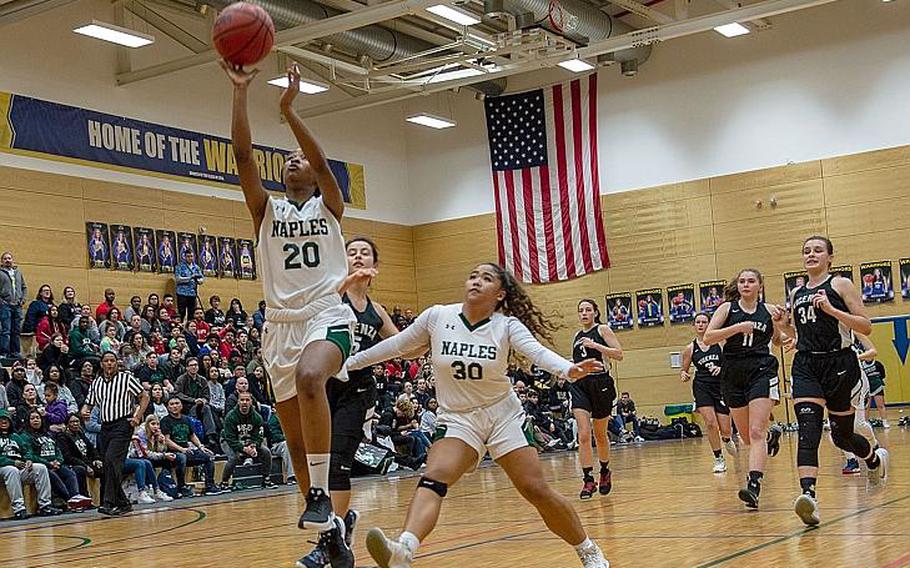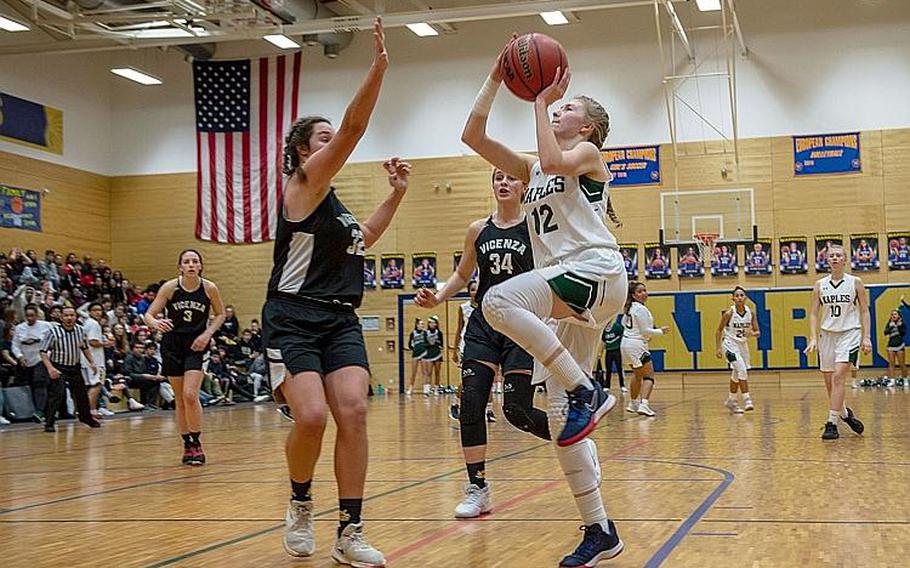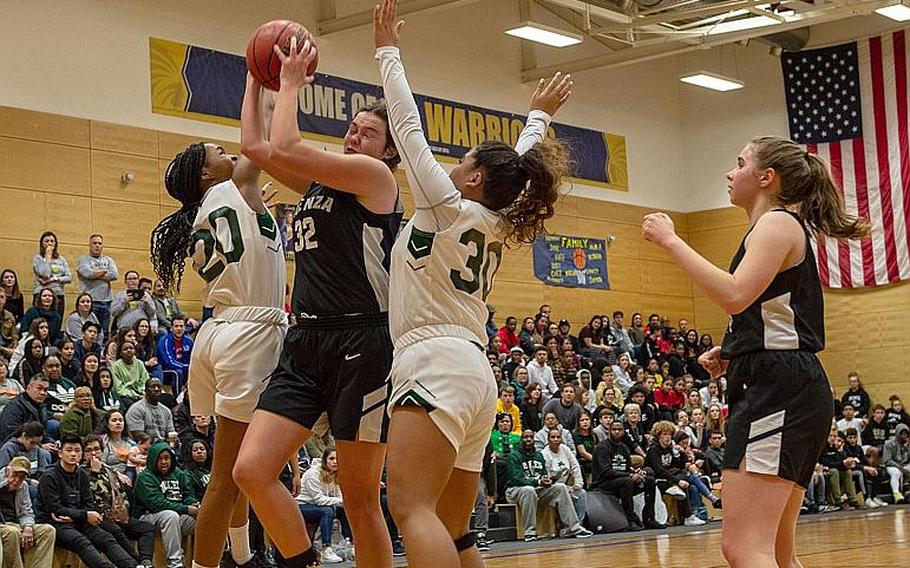 WIESBADEN, Germany – It was a tale of two halves in the DODEA-Europe Division II girls' basketball title game Saturday between the Naples Wildcats and Vicenza Cougars.
The Wildcats prevailed 44-35 by overcoming a feisty Vicenza team that surged to an early lead, still riding high from ousting top seed Aviano in round-robin play Friday to secure a spot in the championship.
In the first half, Naples struggled to convert baskets and free throws, while Vicenza juniors Claire Troiano and Brealin Redecker combined for nine points from behind the three-point arc to help put the third-seeded Cougars ahead 18-16 at halftime.
But the Wildcats returned to the Wiesbaden High School court a different team, explosive on offense and stingy on defense. Naples erupted for 22 third-quarter points and held the Cougars to only four.
The spark for Naples was Roxanne Sasse. The junior intercepted passes and scrambled for loose balls, converting at least four turnovers into layups.
Senior Mia Rawlins also contributed with a three-point play; freshman Gabriela Sasse knocked in a couple buckets and sophomore Serina Alderson hit three free throws after being fouled while shooting beyond the arc.
"I just think our press worked a little bit better," Naples coach Tim Smith said of what gave the No. 2- seed Wildcats the advantage. "We got some easy baskets. We drove pretty well. Roxie made some good steals for layups. She can turn the game around just like that."
Roxanne Sasse, who was named the Division II Most Valuable Player for the tourney, said she likes going after loose balls. "That's my specialty, I think."
After struggling in the first half, the Wildcats headed into the locker room and "we motivated ourselves," Sasse said. "The second half, we really came out and did our stuff."
The title was especially sweet for Rawlins and fellow senior Mickey Farinas, who have played for Naples for four years – and remember the sting of falling short their sophomore year against Stuttgart in the Division I title game.
"I'm so proud of our team," said Farinas, who nailed two three-pointers in the first half.
For Vicenza, Troiano's and Redecker's hot hands from the three-point arc wasn't enough to overcome the Wildcats' balanced attack.
"We wanted to start strong and our hope was to finish strong too," Troiano said. "It fell through a little bit, but I still think we played with whatever our hearts would give."
svan.jennifer@stripes.com Twitter: @stripesktown