Wiesbaden women complete community-level title sweep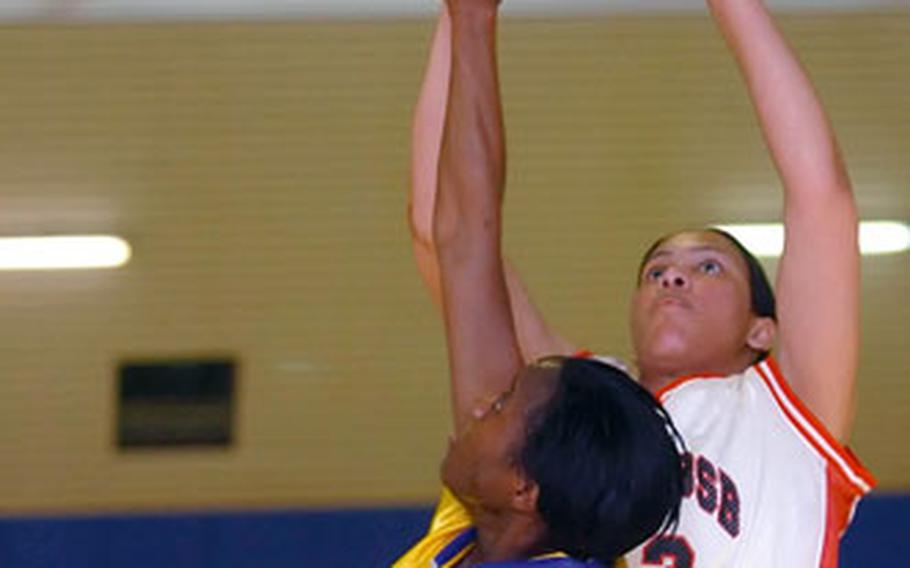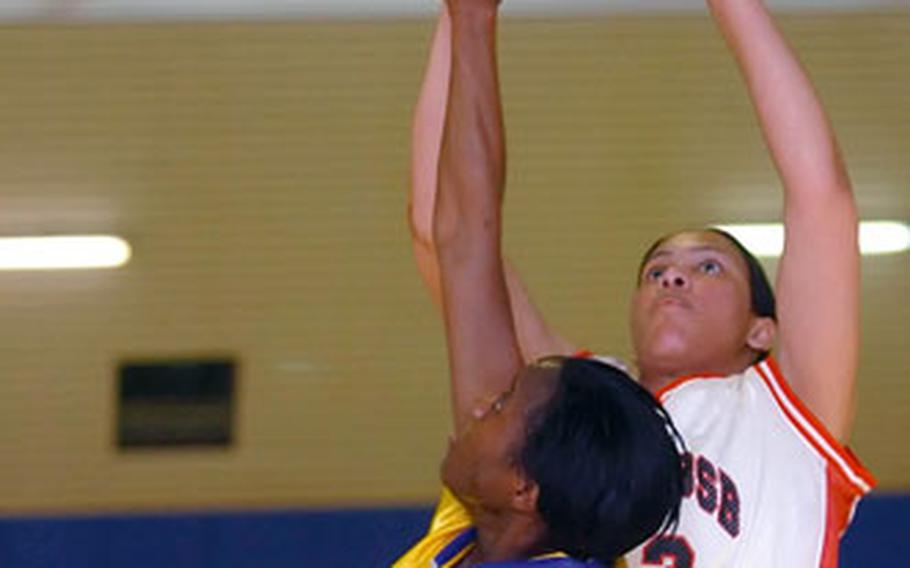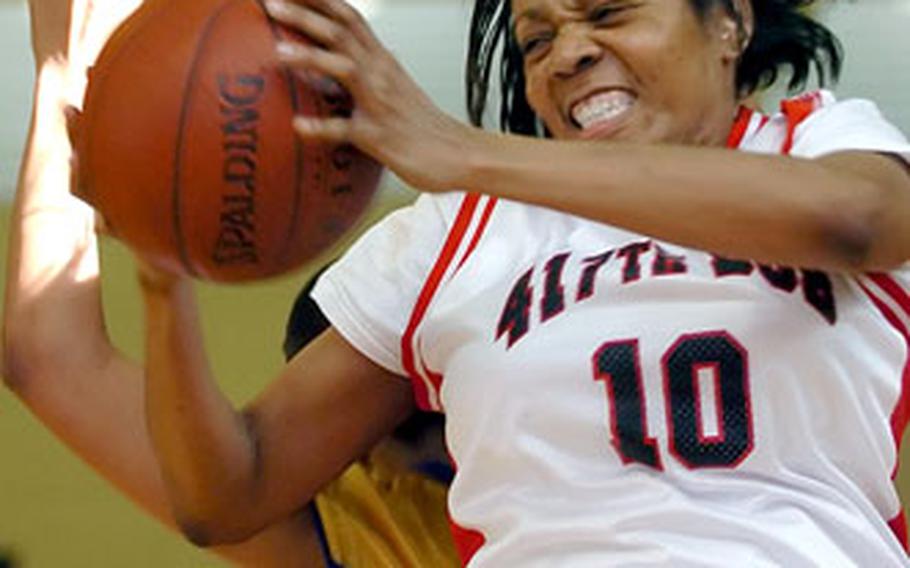 HANAU, Germany — Wiesbaden's Lady Eagles completed the garrison's sweep of the 2006 Army-Europe community-level basketball championships with a 72-59 defeat of the Kitzingen Lady Rattlers on Sunday evening.
Kitzingen forced a second championship game earlier Sunday with a 67-49 victory.
"We would rather have won the first game," Wiesbaden's Mona Dansby said about her team's first loss in the tournament. "We just came out flat."
There was no danger of a repeat of that first game performance, however, according to Dansby, who scored 16 points, snared eight rebounds and blocked a shot in the first game.
"We knew what we had to do," she said after scoring 13 more points in the finale. "We had to make the momentum go our way."
Wiesbaden took an early lead in the finale, built it to double digits by halftime and never trailed.
Amber Wallace, who scored 17 points for Kitzingen in Sunday's first game, surrendered game-scoring honors to teammate Shea Fisher in the nightcap. Fisher scored 25 points to Wallace's 14 in that one.
Tourney MVP LaManda Morant led Wiesbaden with 18 points in the finale.
Both teams advance to next week's Army-Air Force Final Four event scheduled for Kaiserslautern's Vogelweh gym from March 31-April 2. They'll face the top two women's teams from this week's USAFE championships, which are scheduled to end Friday at Spangdahlem.