Wiesbaden to send at least 15 to wrestling finals
---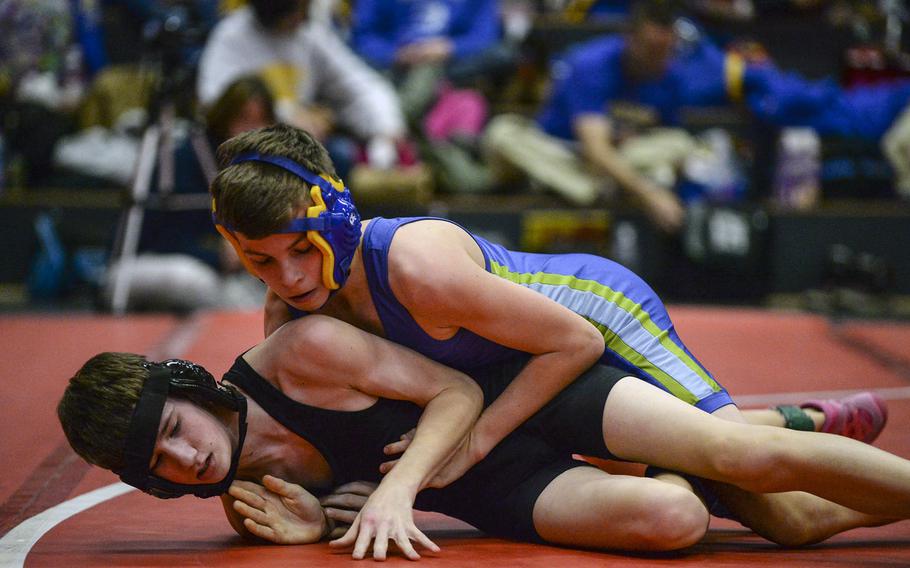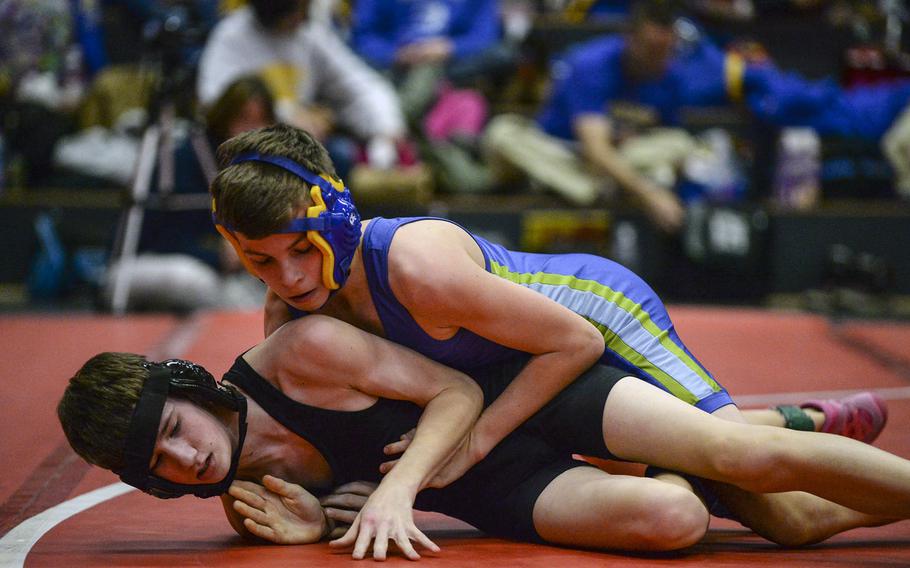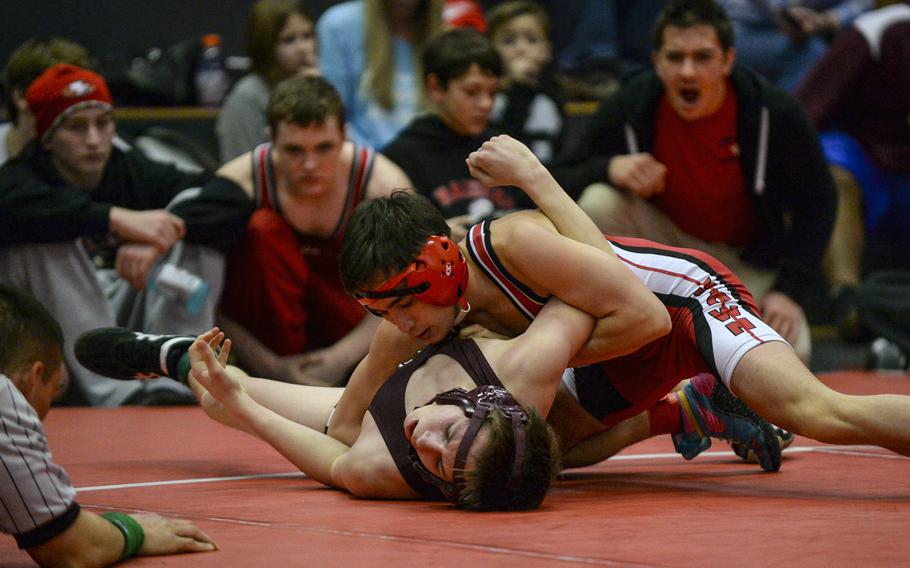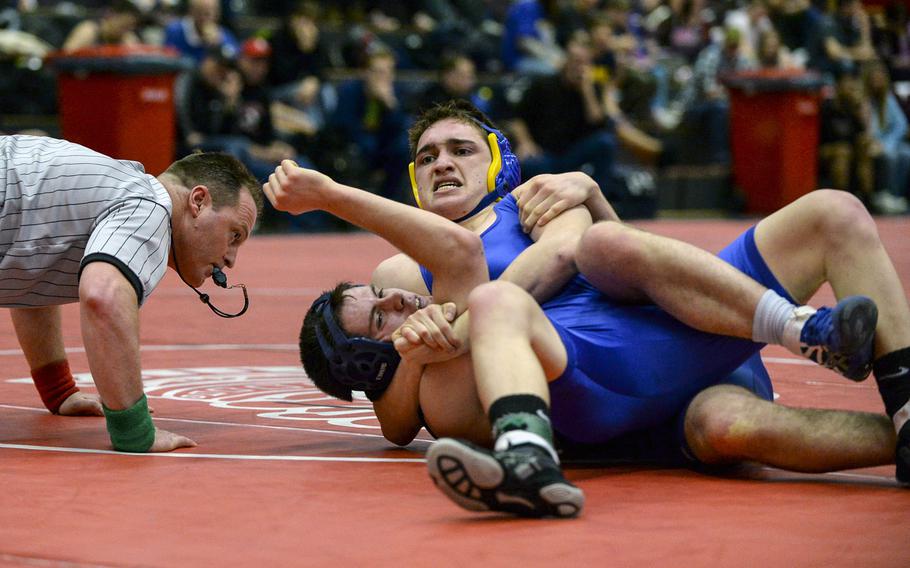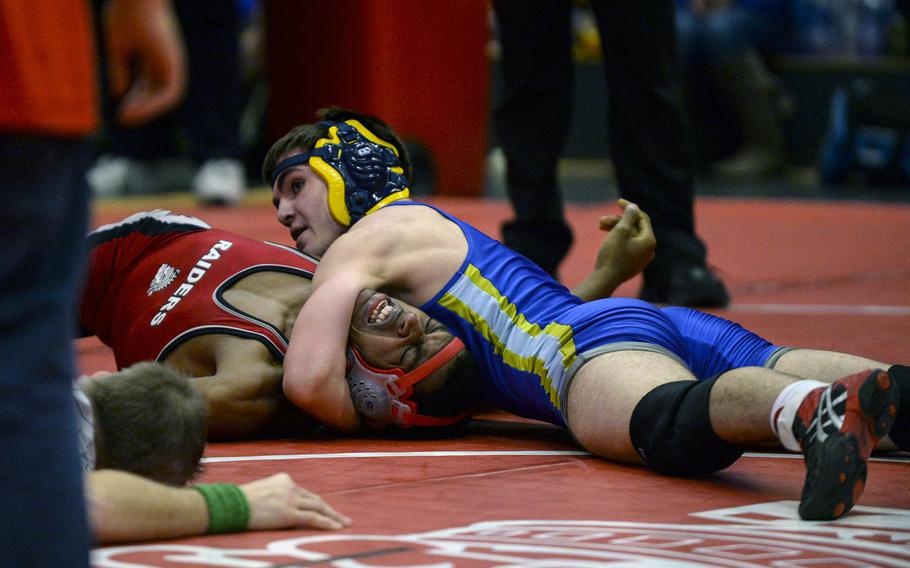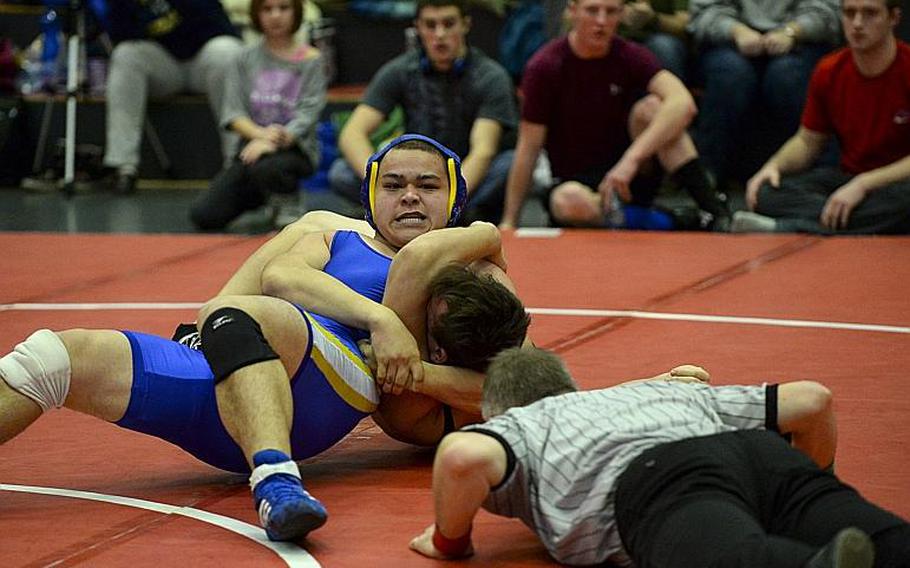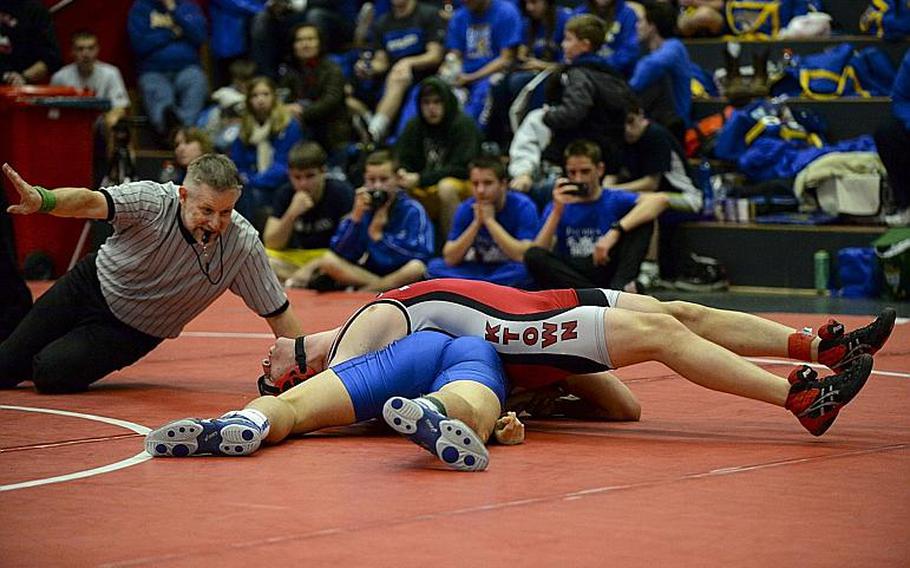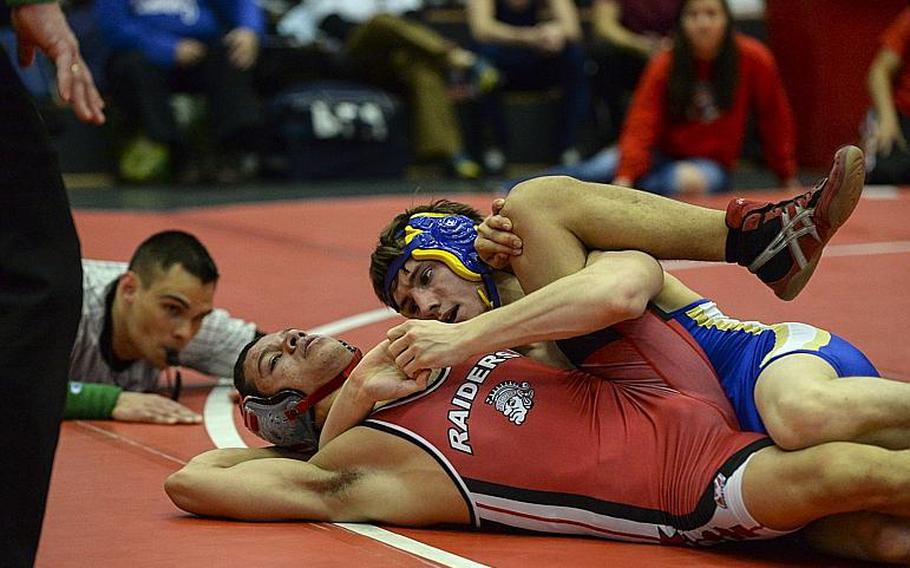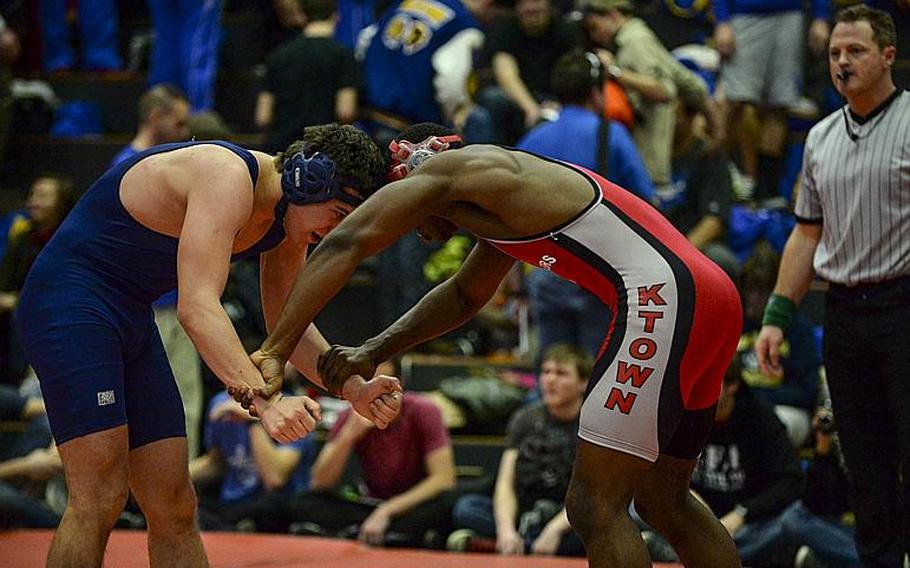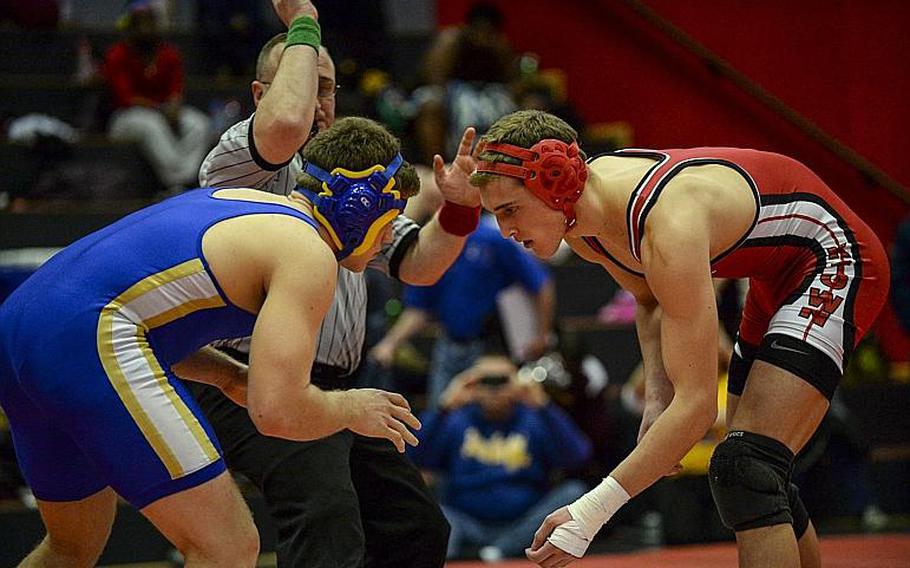 KAISERSLAUTERN, Germany -- Family members, fans and resting wrestlers from host Kaiserslautern and nearby Wiesbaden crowded the stands Saturday, leaving limited room for the smaller schools that filled out the field of the DODDS-Europe central sectional qualifier.
The scene was much the same on the mats below.
Representatives of the Division I Warriors and Raiders gobbled up a combined 26 of the 34 automatic European championship berths handed out at the event, one of three qualifying meets Saturday that determined the bulk of the field for the DODDS-Europe championships set for Feb. 14-15 at Wiesbaden.
Next weekend's host team made sure it will be well-represented.
The Warriors qualified at least one wrestler in 13 of 14 weight classes, missing out only in the 120-pound ranks. Their total of 15 automatic qualifiers edged Kaiserslautern's 11 for the meet's high tally.
Under DODDS-Europe rules, weight classes with four or more wrestlers awarded automatic qualifying berths to the top three wrestlers. In weight classes with three or fewer contenders, however, only the champion automatically advanced.
It's in those latter classes that Wiesbaden excelled. Warrior wrestlers won all four such classes Saturday, ranging from 106-pound winner Dominic Vatcher to 285-pound champ Adam Beasley.
Warrior 220-pounder Hunter Lunasin fought off an early-match barrage to score a win over Baumholder's Nobleman Soule, avoiding what would have been just his second loss of the season and securing his spot in next week's bracket.
"I worked my way up from a bridge and was able to get out," Lunasin said.
The Warrior strongman's only loss this season came to Patch's Will Miller, and Lunasin looks forward to a rematch next weekend.
"He's my top goal right now," Lunasin said.
Kaiserslautern's tally included first-place finishes by Carlos Muniz at 113 pounds, Matt Fischer at 120 and Arvin Hrushka at 170.
Muniz, a freshman, came into the meet confident despite his relative inexperience.
"I started down here," said Muniz, motioning with his hand to indicate his humble beginnings. "And now I'm up top.
"I've been trying as to improve as much as I can."
Baumholder, Black Forest Academy and Hohenfels each notched two automatic qualifiers apiece, while Ansbach and Incirlik secured one each. Rota was shut out.
Incirlik's Eli Spencer finished first at 182 pounds, the only weight-class winner not affiliated with Kaiserslautern or Wiesbaden.
Those who missed Saturday's cut aren't necessarily done for the season. A panel led by DODDS-Europe athletic director Karen Seadore will meet early next week to determine wild-card entries and finalize the European championship field. A maximum of 12 wrestlers will be selected in each weight class, though some likely won't have that many entries.
Twitter: @broomestripes
---
---
---
---