Wiesbaden returns to Division I in style
by
Mark Patton
September 20, 2009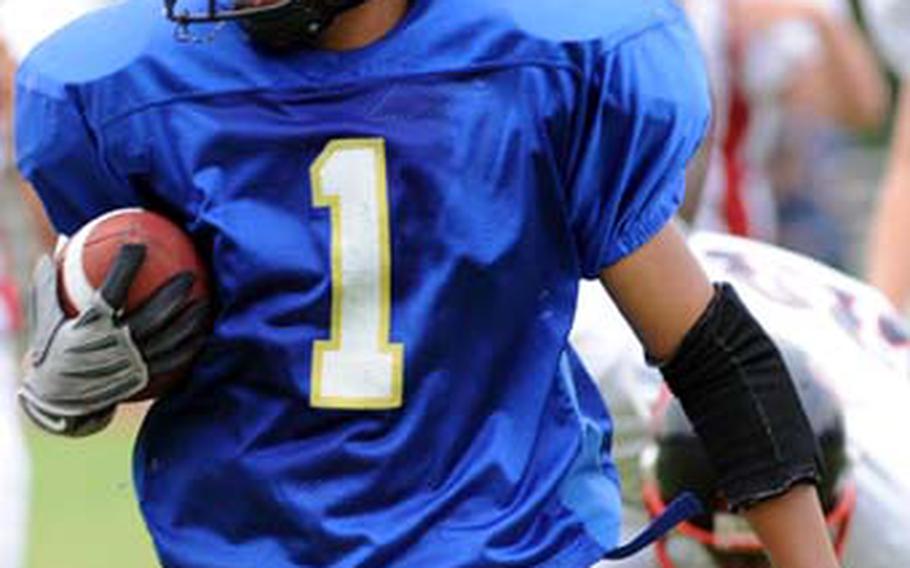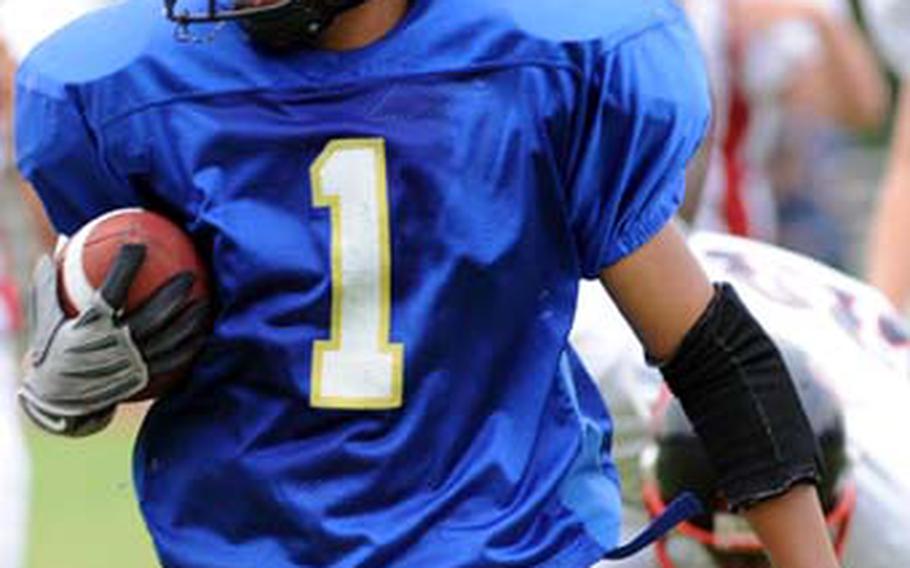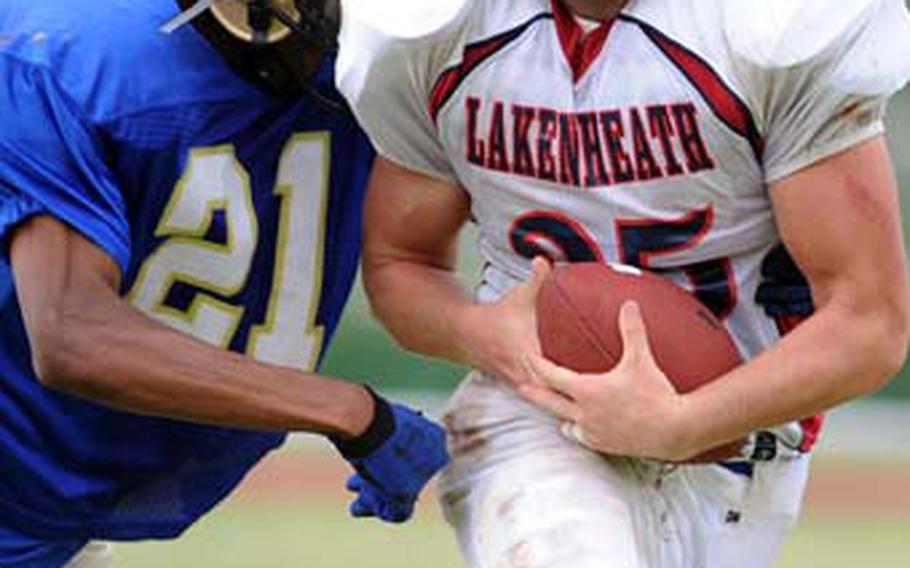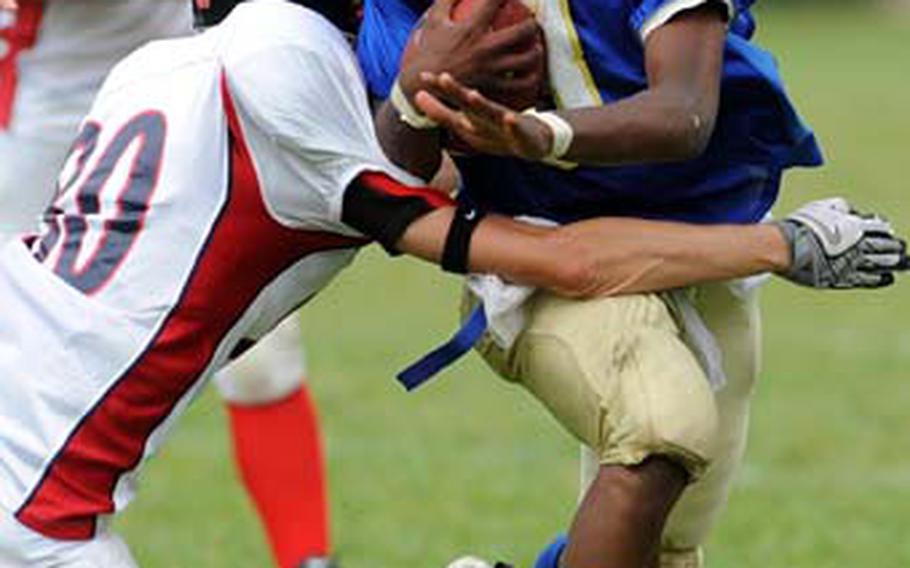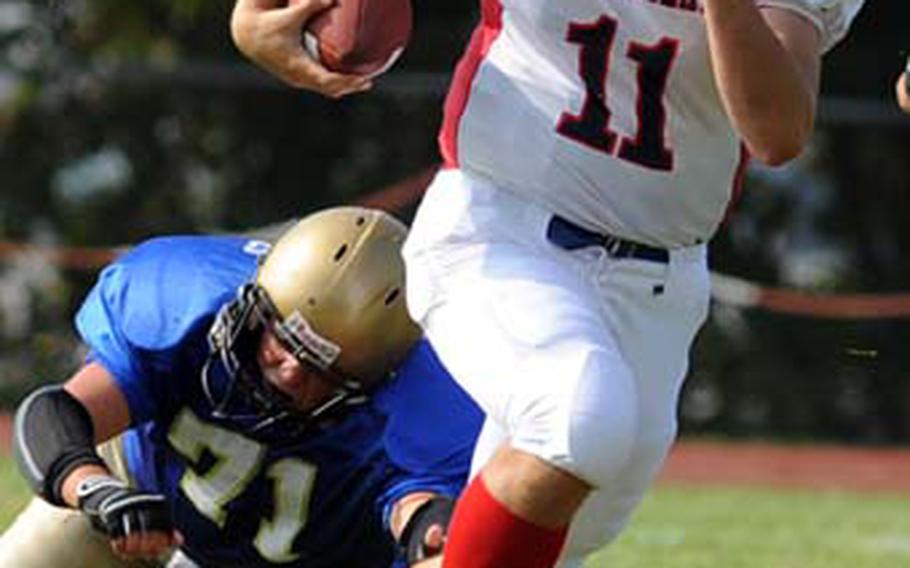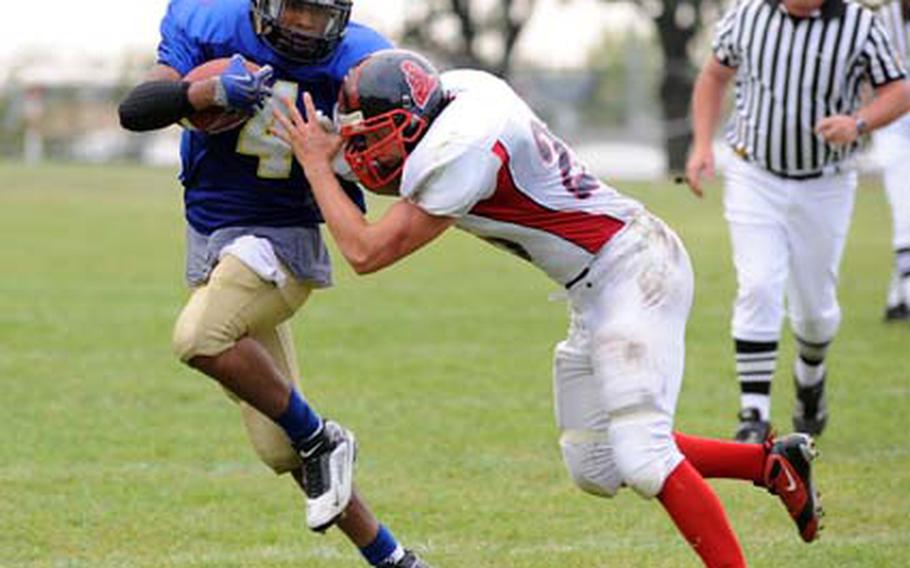 WIESBADEN, Germany — Wiesbaden made a successful return to Division I football Saturday by holding on to beat Lakenheath 14-13 on a blocked extra-point attempt. Linebacker Tevin Teal blocked the kick for the Warriors, who were the DODDS-Europe Division II runner-ups last year after several years in D-I.
With a little more than five minutes left in the game and trailing 14-7, Lakenheath faced a fourth-and-goal at the Warriors' 2-yard line. The Lancers handed the ball to Mitchell Christianson, who forced his way into the end zone to set up the PAT attempt.
"We preached how one point can make a difference," said Steve Jewell, Wiesbaden's head coach. "Sometimes, you say things as a coach . . . and [it's great] to see it happen."
The first half was a defensive battle, with Lakenheath not scoring until the second quarter. The Lancers capitalized on an offside penalty by Wiesbaden on fourth-and-short to keep their drive alive, and scored when Christianson, who had 88 yards on 15 carries, hammered home a 9-yard touchdown run.
The Warriors started the second half with an onside kick, which they recovered. Tyrese Davis launched a scoring drive with a 20-yard run, and junior quarterback Ryan Reagin finished it by pouncing on the ball in the end zone after Daniel Harris fumbled after a 9-yard run. The extra point made it 7-7.
The Lancers were stuffed on their next possession, as quarterback Alex Federinko could find little maneuvering room. "Coach, I can't get anywhere," Federinko told coach Matt Martinez while pacing the sideline. "They're collapsing left, right and middle."
Once Wiesbaden got the ball back, it took the lead. Davis, who carried 20 times for 100 yards, had two crucial fourth-down carries, and Reagin completed a TD pass to tight end Mac Antoine to put the Warriors ahead.
Federinko, who had 65 yards rushing and three tackles for losses on defense, thought his team played well in the opener, but noted it needed to cut down on mental errors. Harris led the Warriors' rushing attack with 125 yards on 23 carries, and had five tackles on defense. Daniel Weber led the Warriors with 10 tackles, and Tre Johnson had an interception.
Teal said the Warriors' victory should be a warning to the rest of Division I. "Other teams better watch out," he said, "because Wiesbaden's coming."
---
---
---
---