Softball preview
Well-balanced tourneys could come down to one play
by
Dave Ornauer
May 17, 2018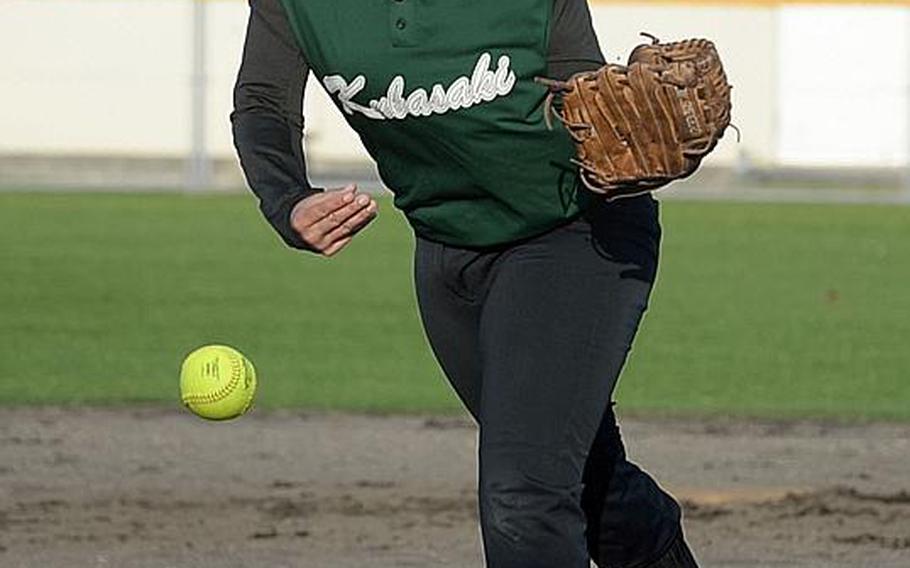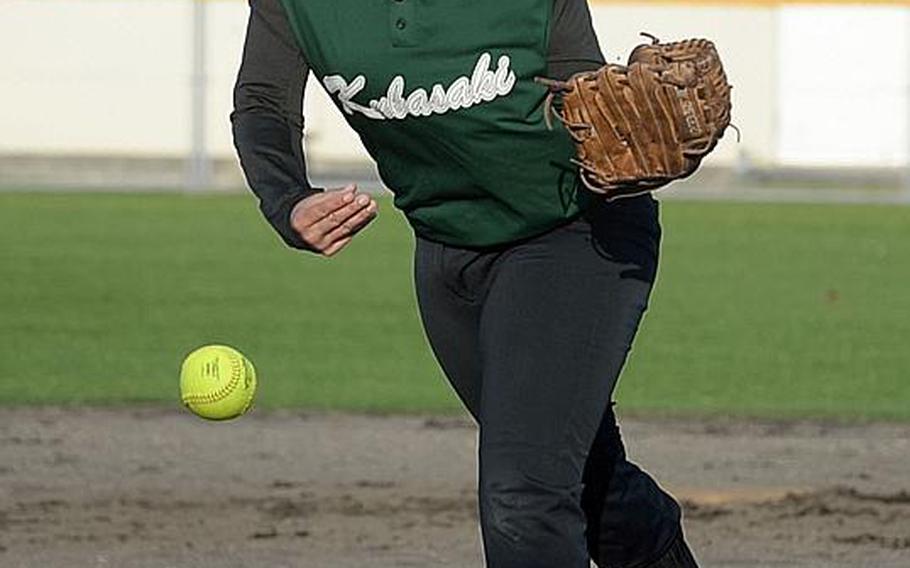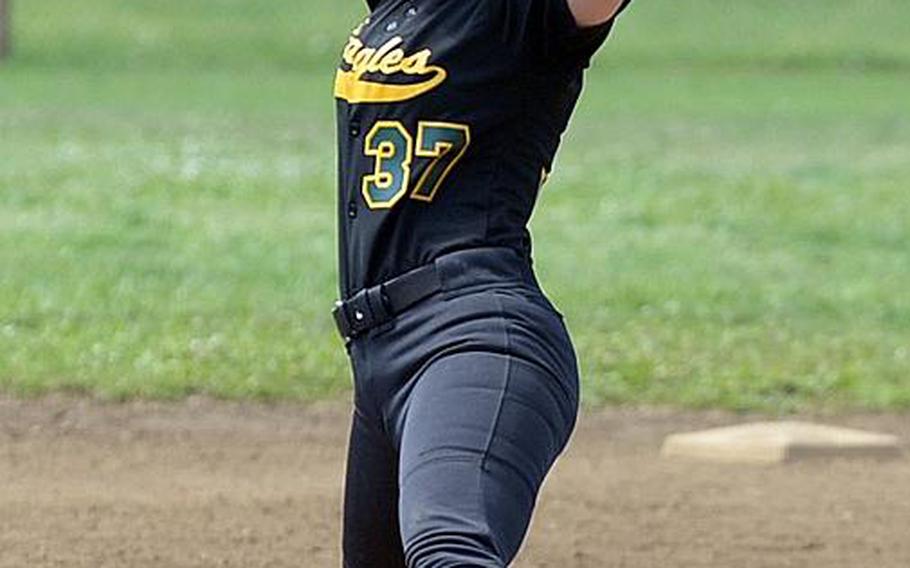 Ask a coach which team stands the best chance of winning the Far East Division I and II softball tournaments next week at Naval Air Facility Atsugi and they'll say two words: Wide open.
"It's anybody's game this year," said McKinzy Best, coach of D-II E.J. King. "The teams are solid and competitive. You have to bring your 'A' game all the time. Everybody can hit, everybody can run. All the teams are well rounded."
What it might come down to is which team's pitcher might throw shutdown ball or have a batter (or two) who goes on a sudden tear. Or it might come down to one overthrown ball that allows three runs to score in the title game.
"That can be any player," Best said. "One of them might come and hit or pitch that day. Whoever shows up and plays hard will win. Division II is just that even."
One player who went on such a streak is no stranger to the D-II stage. Brittany Crown is a two-time Far East D-II Most Outstanding Player, who the last two weeks of April pitched and batted Robert D. Edgren to its first DODEA-Japan tournament title.
Over that two-weekend span, Crown struck out 113 batters in eight games, 82 during the six-game DODEA-Japan tournament. She also batted 3-for-4 with a double, triple and two RBIs and struck out 17 in the Eagles' 13-12 title-clinching win over Yokota.
But like any other player, Crown can't do it all by herself, says her coach Sarah Richardson, aiming for her first Far East tournament title of any kind; she also coaches basketball and volleyball.
"If she (Crown) pitches the way she did" at DODEA-Japan, "then we stand a chance. But she needs backup. Everybody needs to do their part, focusing on what they do. They have to swing the bat, they have to field, have no fear, do what they have to do and get her back."
Edgren gets its chance along with seven other D-II teams, including defending champion and host Zama. Defending Division I titlist Nile C. Kinnick goes against four other teams starting Monday at NAF Atsugi.
The three-day D-I tournament features an almost-complete round-robin followed by single-elimination with consolation. The D-II tournament is straight double-elimination with consolation.
With Crown, Edgren would appear to be the D-II favorite.
Among teams that appear to have a shot, Matthew C. Perry has two solid arms in Olivia Reneau and Hailey Greulich. Defending champion Zama can hit top to bottom but is young on the mound, while Yokota has veteran arms in Jennifer Gueits and Ashley Woodruff. Daegu sports transfer pitcher Bethani Newbold, who is also solid at the plate.
"Every team is hungry. Every team has a shot," Richardson said. "It's wide open. It depends on who shows up and wants it most."
Kinnick has a co-favorite: Kubasaki, which downed Okinawa rival Kadena in the regular season and postseason series for the first time.
Kinnick retains veteran right-hander Mariah Wimberly. Kubasaki, with veteran right-hander Olivia Witherow, and five-time tournament champion Kadena, with its skilled underclass players, are also tough outs.
Witherow, who didn't pitch last year, came back from an arm injury to lead the Dragons to a 5-1-1 mark against the Panthers.
Asked if she believes the Dragons can compete for a school-first D-I title, Witherow said: "I believe we can."
"We just have to work hard. We work hard every day, and the regular season and the districts proved we worked hard to get where we are."
Twitter: @ornauer_stripes