Weather permitting, full slate of hoops on tap
by
Gregory Broome
January 12, 2017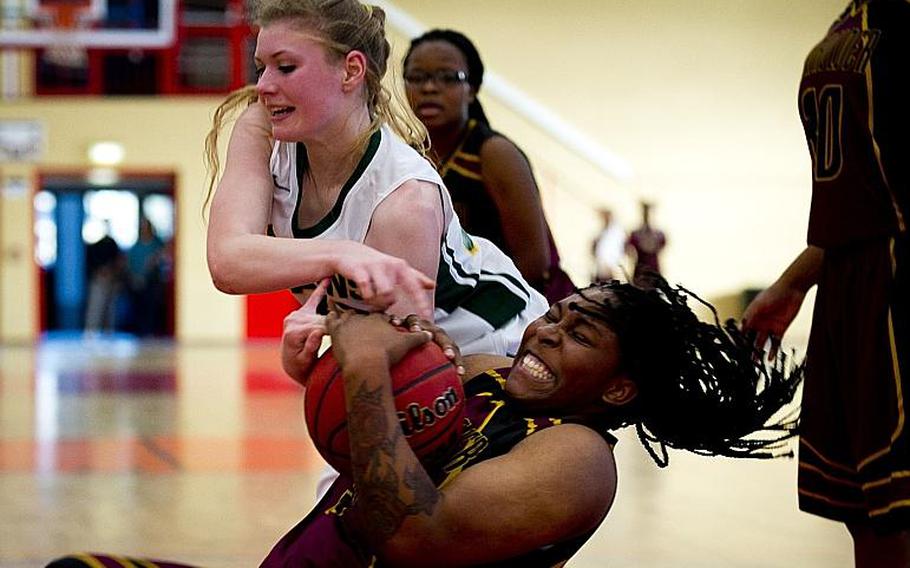 The 2016-17 DODEA-Europe basketball season resumes in earnest this weekend with a robust slate of games across the regional and divisional spectrums.
There's a chance inclement weather will cancel or postpone a handful of the scheduled showdowns. But if all of the games proceed as planned, this weekend represents the first full-fledged weekend of prep hoops in Europe since Dec. 10. Headlining the action is a matchup between Division I rivals Ramstein and Stuttgart. The Royals are the defending champions in both boys and girls basketball, while the Panthers are a combined 8-0 between the two squads so far this season. The outcome of the Friday-Saturday set will reveal a lot about the power structure among DODEA-Europe's largest schools.
Meanwhile, the boys squads from Vilseck and Wiesbaden would like to keep their names in that conversation. Both have proven they can hang with Ramstein - Vilseck earned an opening-weekend split with the Royals, while Wiesbaden nearly pulled off an upset at Ramstein before absorbing a heartbreaking 46-44 loss to close out 2016. The Falcons and Warriors will face off this weekend with tournament seeding at stake.
The SHAPE boys have title aspirations of their own after a 2-1 start to their divisional schedule, and will travel to Lakenheath this weekend in hopes of improving that record.
The year's first games including Italian programs is also scheduled for this weekend. Division I schools Naples and Vicenza accept challenges from visiting American Overseas School of Rome and Marymount, respectively, while Division II Aviano travels to Division III Sigonella.
In other small-school action, Baumholder looks to perpetuate its early-season momentum with a set of Friday and Saturday games on its home court. The Bucs ran up a combined 7-1 record against divisional rivals Alconbury and Hohenfels before the break, and this weekend will get another Division III test in perennial power Brussels.
Twitter: @broomestripes