Weather clears, but wind still plays role in Marine soccer tourney
by
Dave Ornauer
September 29, 2004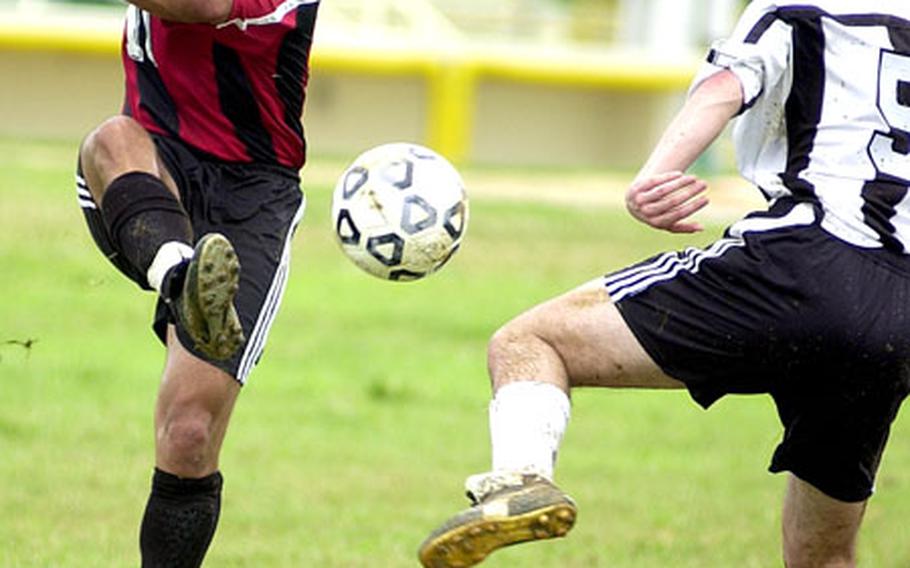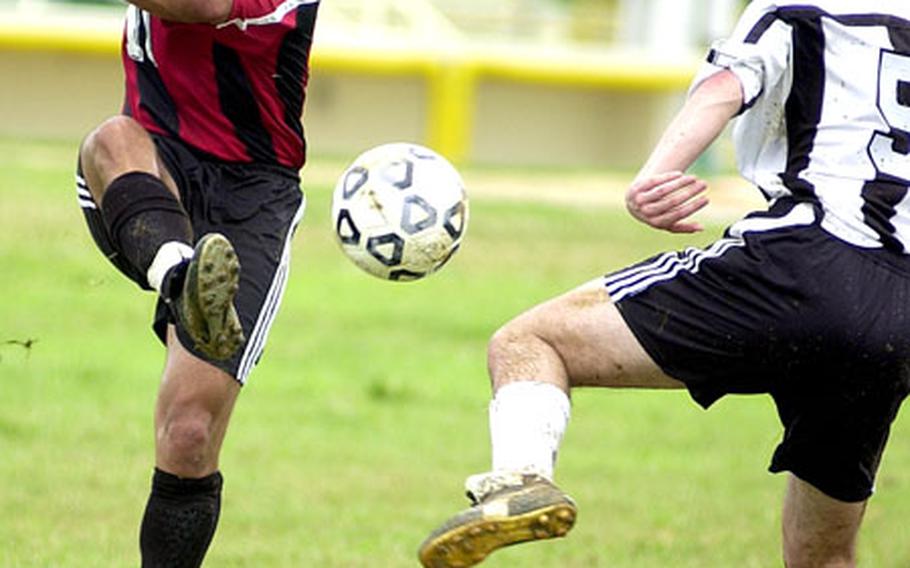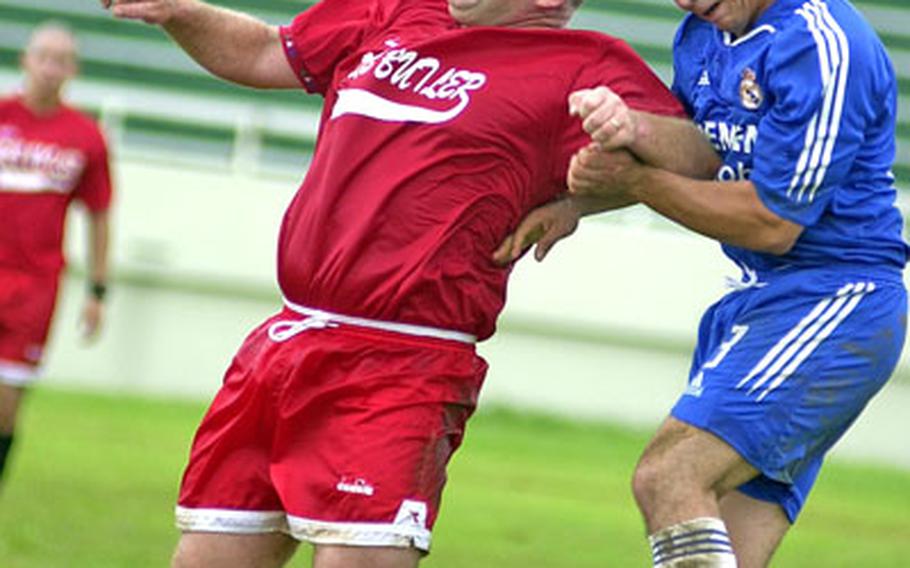 CAMP FOSTER, Okinawa — The teams from Iwakuni Air Station of Japan and Marine Corps Base Hawaii were greeted by rain when they arrived Saturday for the Marine Forces Pacific Regional Soccer Tournament.
Then they spent almost all of Sunday in lockdown courtesy of Typhoon Meari.
Finally, when the weather cleared, the two teams headed out to clear the cobwebs.
"We couldn't stay cooped up for two days, so we went out and kicked the ball in the rain," Iwakuni's Odibo Otazeria said.
When play finally began at 11 a.m. Monday, weather continued to be a factor: Southeasterly winds, a Meari leftover, gusted up to 30 mph, turning each match into what one coach called a "two-half game."
The teams with the wind at their backs outscored the ones with the wind in their faces 18-9, which helps account for five of the seven teams finishing the first day with 1-1 records, including two-time defending champion Hawaii and 2003 runner-up Iwakuni.
A 2-1 Hawaii loss to 1st Marine Aircraft Wing served as a "psychological blow," said Hawaii caoch Andy Gasper, who partly blamed the loss on the conditions.
"We still feel like we're the team to beat," he said, "but the wind. … Hopefully, when the wind dies down, we can get back to playing our game."
Meanwhile, U.S. Naval Hospital Camp Lester (1-1), which hadn't played in the tournament since 2000, won a game for the first time.
"We have some guys who are serious about soccer, they practice and put in the time, and that makes a difference," said Mel Harris, who serves as a sports advisor for Hospital.
Only 3rd Force Service Support Group, which won the tournament in 2000 and 2001, went unscathed Monday. It won two matches, thanks to Thomas Raburn's six-goal performance.
"This is his year," said teammate Michael Garcia, who assisted on two of Raburn's goals.
But at least one coach says the tournament is wide open.
"There's no dominant team," said coach Peter Burcheson of Wing. "It's all about who shows up in the knockout round."
Monday's scores
Hawaii 4, Iwakuni 1
Base 2, Wing 1
3rd Force 2, Hospital 1
Iwakuni 3, Division 2, SO (3-1)
Wing 2, Hawaii 1
Hospital 2, Base 1
3rd Force 5, Division 1