Far East cross country
Watanuki sweeps again, but Kinnick wins team title
---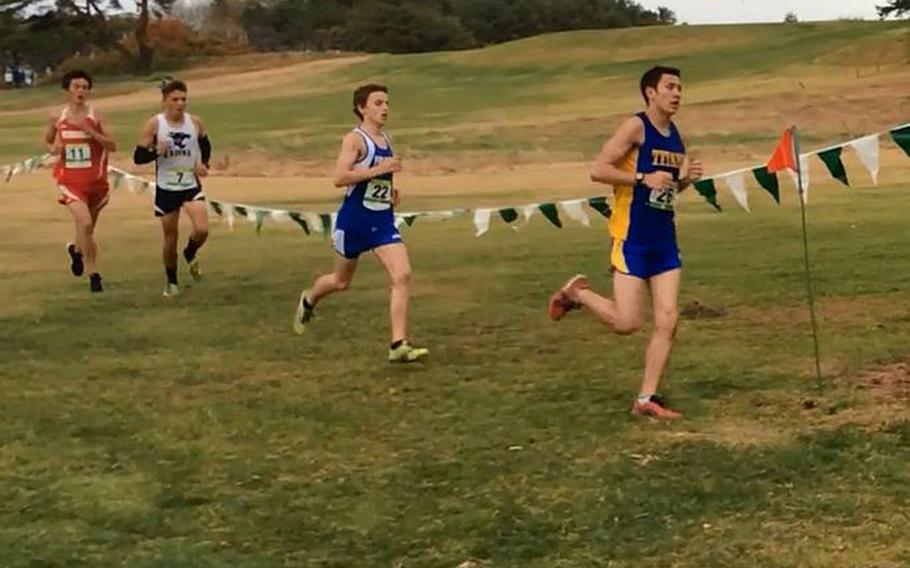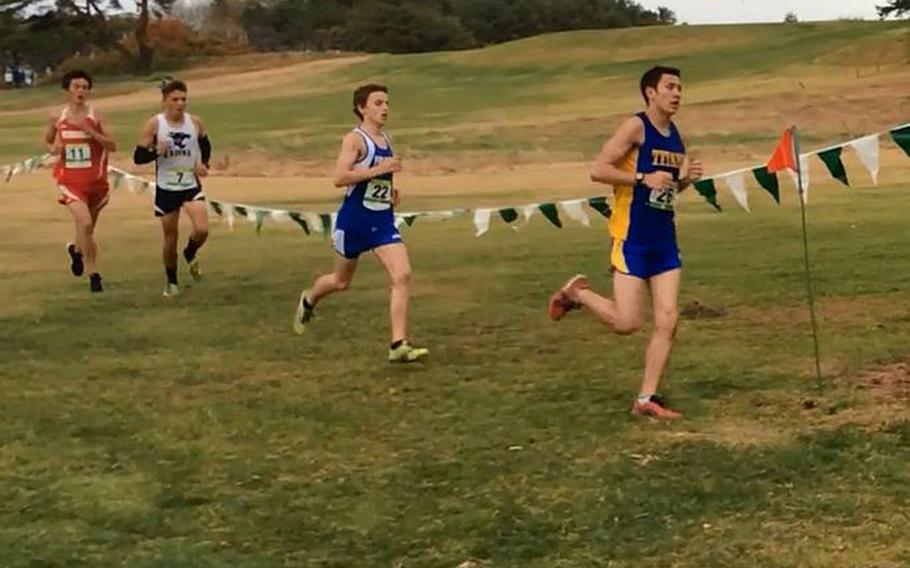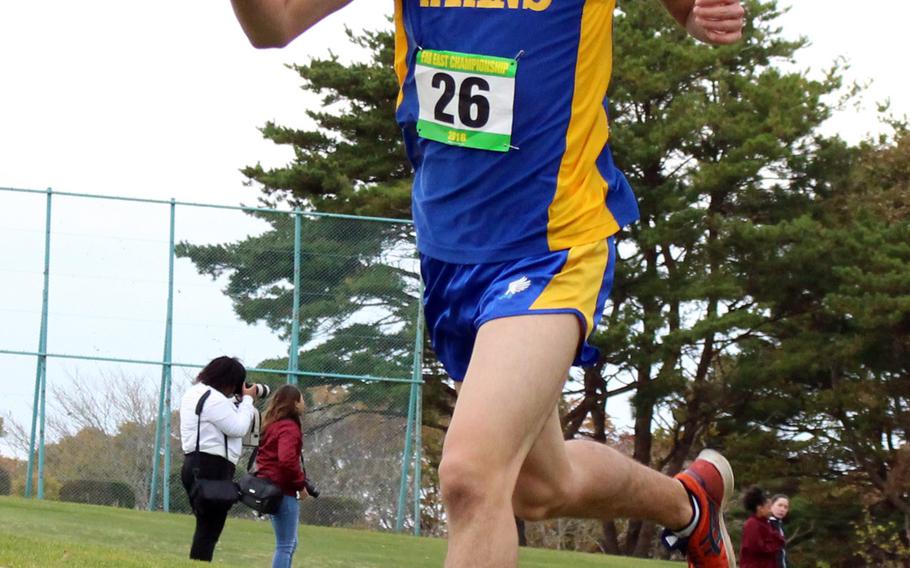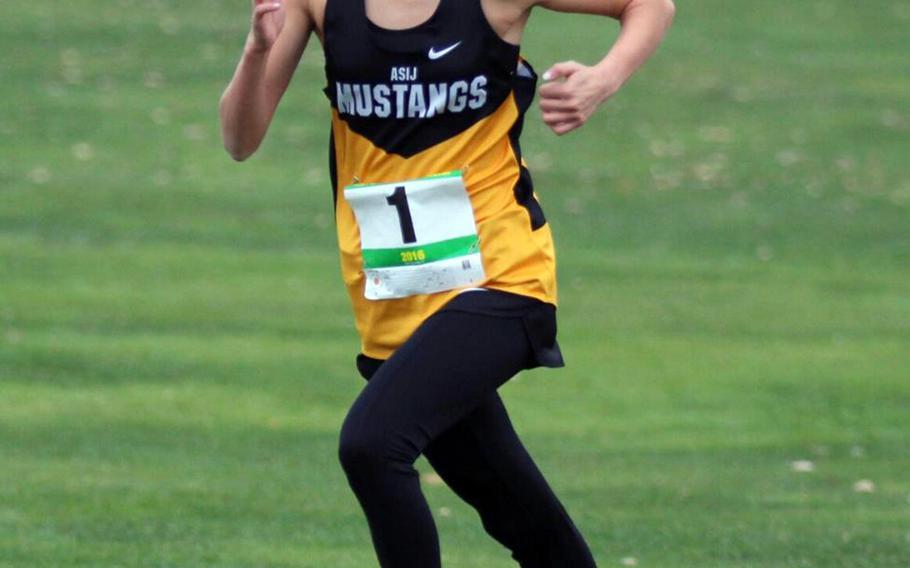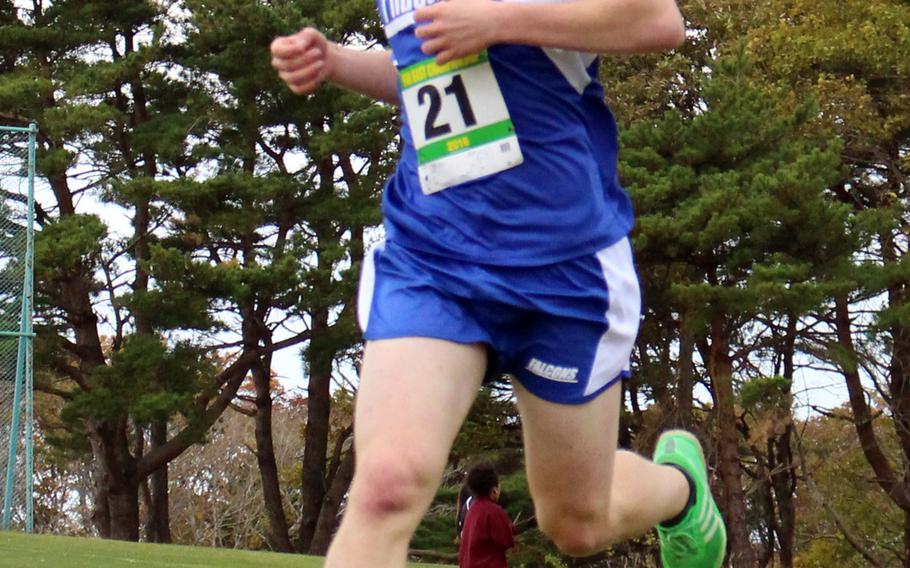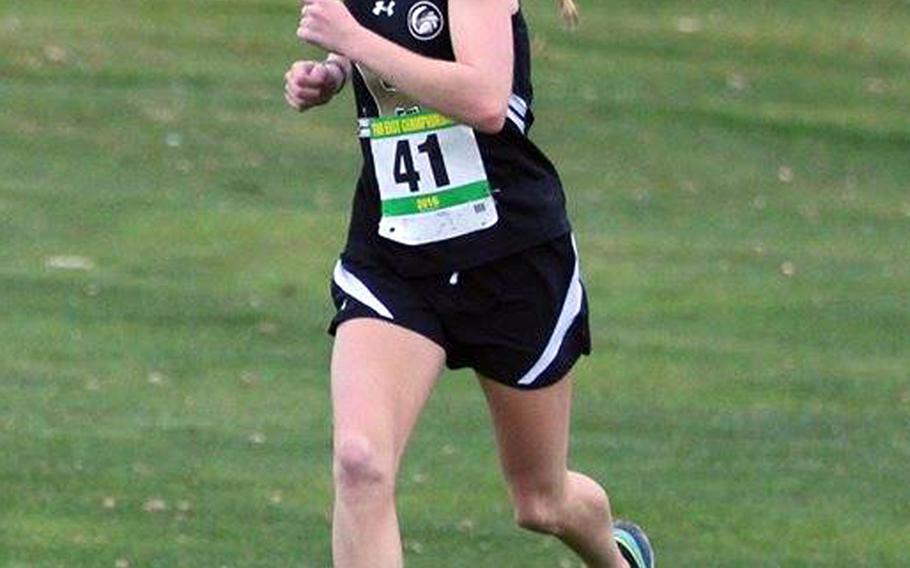 MISAWA AIR BASE, Japan – Given the icy wind that chilled Lisa Watanuki after she'd crossed the finish line and made Far East cross country meet history, she couldn't summon the energy to do much besides find a sweatshirt and sweatpants to ward off the cold.
"I want to put on something warm" were some of her first words after the American School In Japan senior repeated her girls Division I championship. She finished in 19 minutes, 32 seconds – the only girl under 20 minutes on Tuesday, on Misawa's Gosser Memorial Golf Course.
Before Watanuki, no girls runner had ever captured the Asia-Pacific Invitational on Guam and the Kanto Plain finals in Tokyo in October and followed it with a Far East meet victory for two straight seasons.
"I'm definitely happy, for sure," Watanuki said. "It's been a really good senior year, a good way to end my cross country career."
She was joined on the D-I victory stand by first-time winner Thomas Richter of St. Mary's in just his second career race win after the Kanto finals. The Division II titles went to Jeff Ferrand (17:38) of Yokota and Sarah Francis of Humphreys (21:14).
Tuesday's race was run under partly-cloudy skies with temperatures in the low 40s, but with 30-mph gusts, the wind-chill was reported to be 19 degrees in the morning at Misawa, according to the Misawa Weather Flight Facebook page.
That contrasts to the 82-degree day with humidity in which Watanuki won her second straight API on Oct. 15 on Guam, and the slick conditions at Tama Hills in western Tokyo two weeks later for the Kanto finals the day after a hard rain.
"You would think beforehand that I would be saying, 'This is really hot' or 'it's really cold,'" Watanuki said. "But as the race approaches, you get so focused to run your best that you kind of forget about the conditions."
Watanuki led from start to finish, taking off ahead of the field and never looking back, coach Ryosuke Suzuki said. Her time was 1:05 better than runner-up Lucy Bailey of Nile C. Kinnick.
"Amazing," he said. "To watch her take off like that, watching what she did, was exactly what she's been doing all season, running her own race. When she takes off, to see that look on her face, I knew she was going to do it."
Richter became the first St. Mary's runner to win since the 1990s, and the first on coach Brent McGuire's 11-year watch.
Richter refers to himself as a late-season riser. His main sport is swimming as a member of the Tokyo Buccaneers club affiliated with St. Mary's, and he says it takes him awhile to get up to running speed as the season wears on.
"I always do better in the second half of the season," said Richter, a senior who finished eighth in the API in 18:07, 56 seconds behind winner and Kanto and Far East favorite Ryan Nishida of ASIJ.
But Richter broke through in the Kanto finals on Oct. 29, then on Tuesday edged Korea boys champion Jack Newton of Seoul American by three seconds.
Richter said runners like Nishida and last year's D-I champion Evan Yukevich made him "motivated to push harder and strive to be faster. I always looked up to Ryan." The Kanto finals victory "gave me more confidence for Far East."
The cold weather made his legs numb early on, and it "took time for my legs to warm up," Richter said. Having Newton riding his shoulder "really pushed me."
"Elated," McGuire said of Richter's victory. "He's worked really hard. He's a very strong runner. He deserves it."
The Division I team championship went to Kinnick, ending a two-year run by the Mustangs. Kadena was second and ASIJ third. Red Devils coach Luke Voth said his team needed a heroic effort, especially by the boys team, which Kinnick got, he said.
Kinnick's fourth runner, Josh Minimo, passed 12 runners in the last 2 kilometers, Voth said. "I thought we'd be third or fourth before he did that, but when he did, I thought the boys would place second, which would give us a chance at the (overall) title," Voth said.
Ferrand and D-II girls second-place finisher Ai Robbins helped Yokota earned a 16th Far East banner since it became a small school in November 2014. Coach Dan Galvin credited the back of his lineup for the victory.
"Our fifth runners really ran well," Galvin said, adding they helped break a tie at the top with last year's overall champion St. Maur. "They won us the championship. It was a good effort, all the way around."
While Humphreys finished seventh in D-II, Francis capped a surprise rise to the top of the small-school field, clocking 21:14 to finish 24 seconds ahead of Robbins – and initially was upset, coach Aaron Mundy said, because she'd finished fifth overall.
"I tried as hard as I could and I was hoping to do better," Francis said. "I did my best and I'm happy the way things turned out."
---
---
---
---