Vilseck hopes a few 'studs' can point the way
by
Martin Egnash
August 27, 2019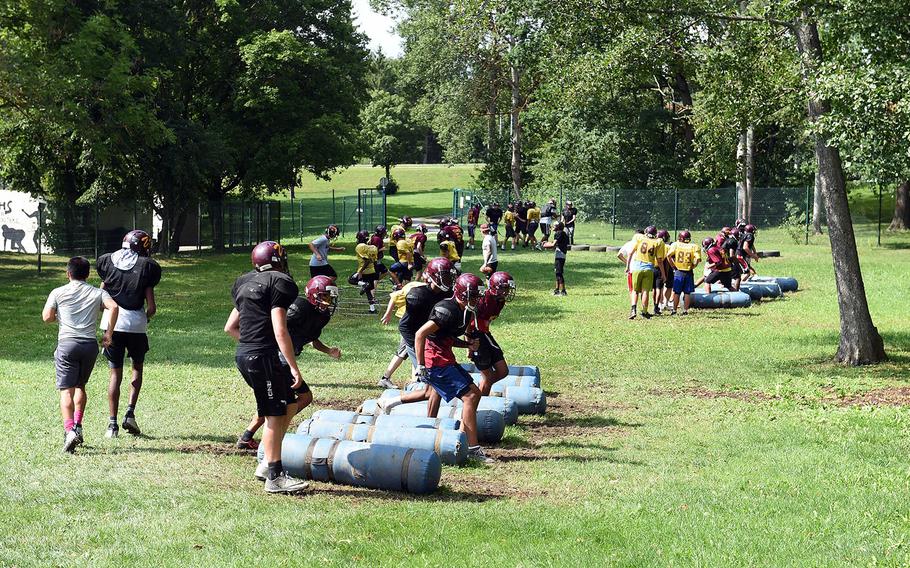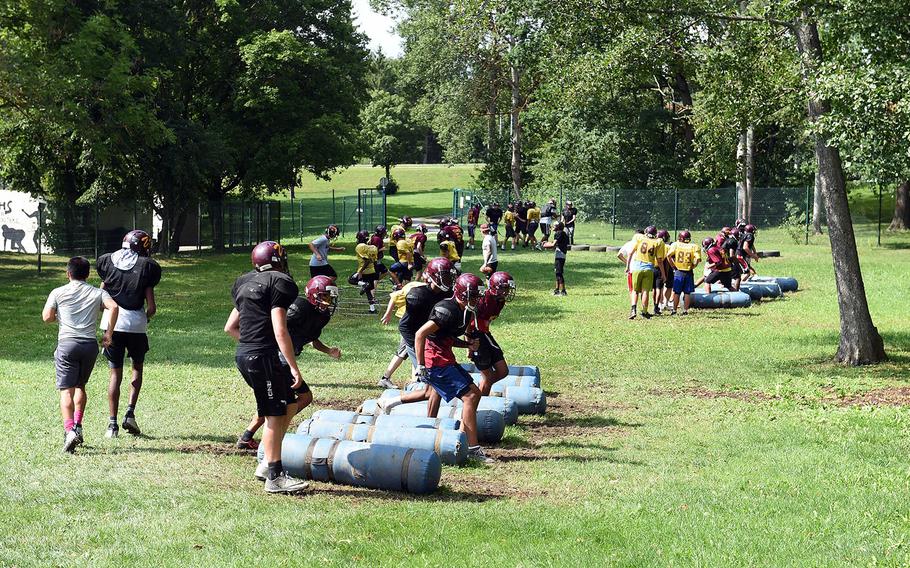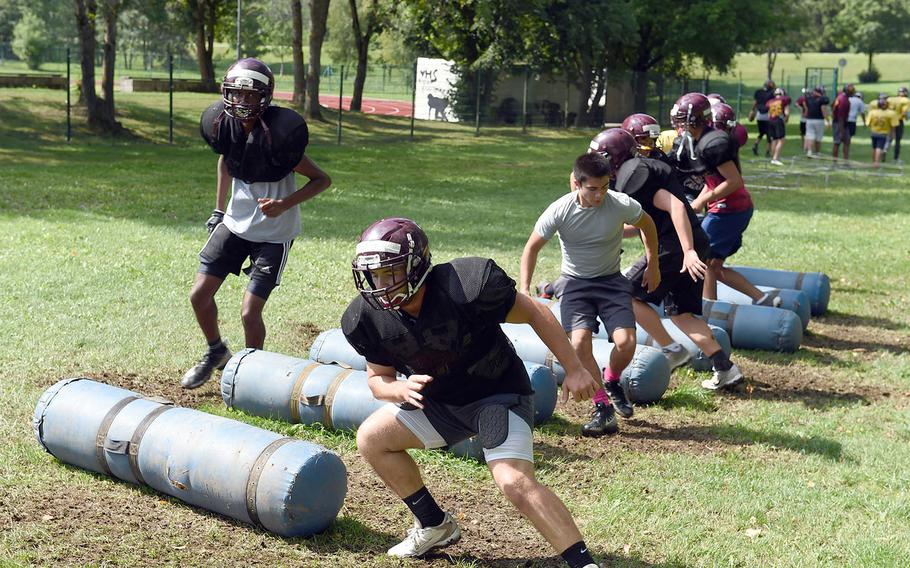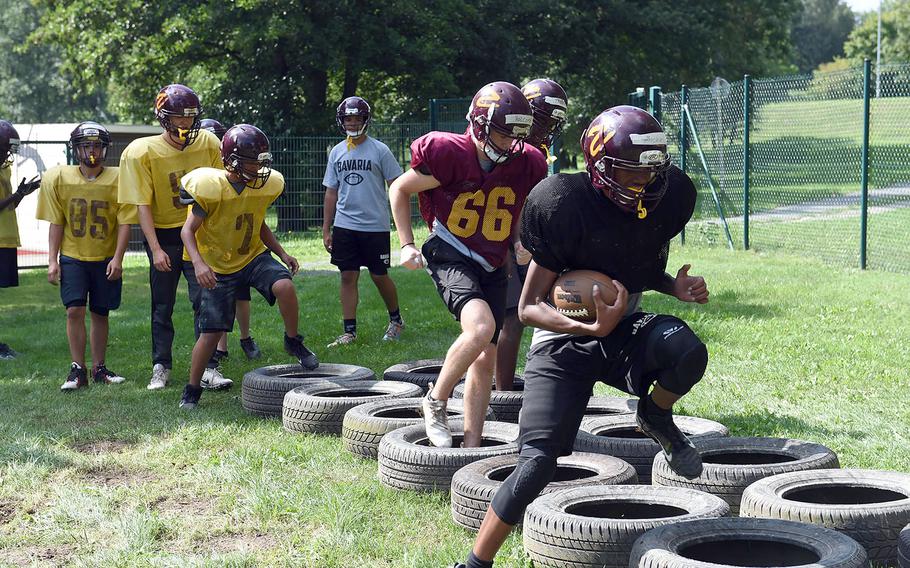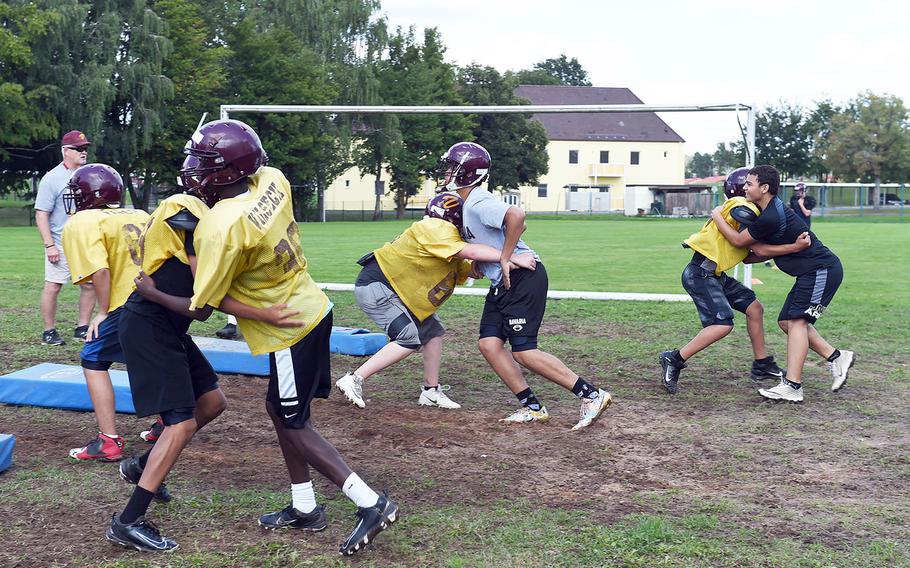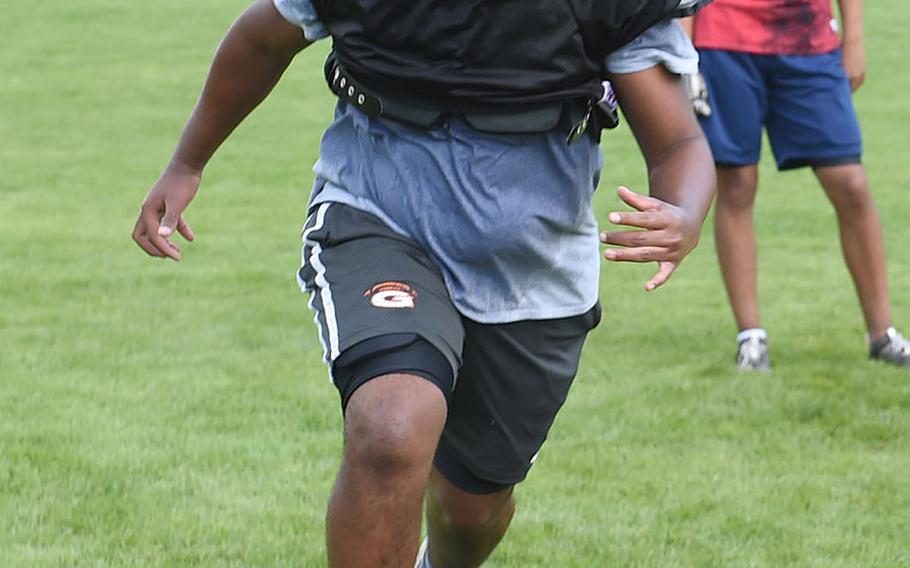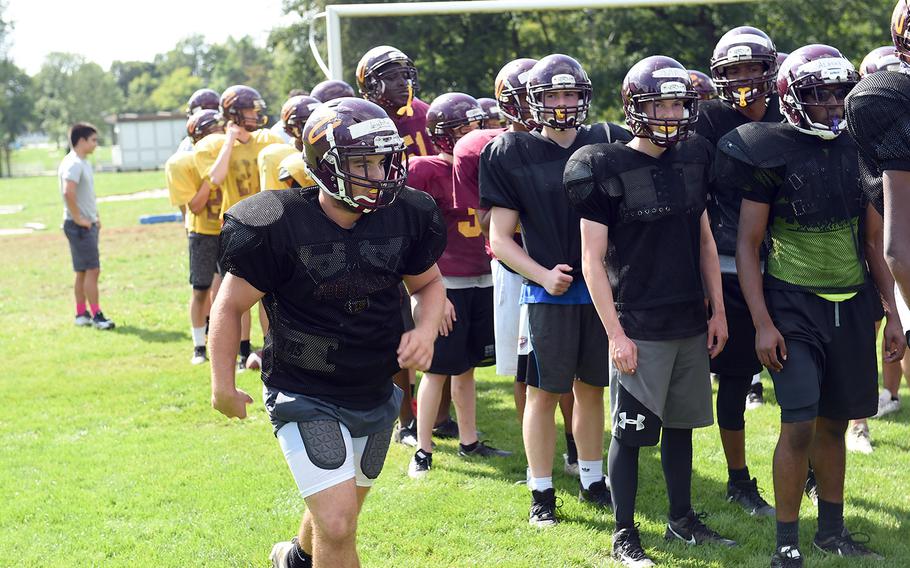 Second in a series of DODEA-Europe high school football previews.
VILSECK, Germany – The Vilseck Falcons have a very new team to work with this year.
Of the 43 players on their varsity and JV football teams, only 13 are returning players.
And many of those new players have never played football on a team before.
"We're a real young team," head coach Jim Hall said.
Hall said his coaching staff has been focused on giving most of the newbies an introduction to the sport.
"We need to teach them the basics so they can play the game and be successful," Hall said.
Besides focusing on basic football drills and getting their new players familiar with plays, the Falcons are working on their strength and speed, which was lacking in many players before they joined the team, Hall said.
"They weren't physically ready. So, we're getting them into shape," Hall said.
But there are a few exceptions.
Their offensive and defensive tackle, Jonas Mathew, a 6-foot-4, 260-pound all-European tackle, returns as one of the leaders.
As does Jordan Leighty, a 5-7 running back "made of 185 pounds of pure muscle," according to Hall.
Also, Hall said to look out for newcomer Cameron Comearx, a guard, who has prior football experience and excellent speed and agility.
"We have a couple of studs, that's all I'm going to say," Hall said.
The relatively new Falcons don't have to do much to improve upon last year's season, though, as they went 0-6.
"They know they have a long way to go," Hall said. "We just have to work together and learn to play as a team."
Vilseck will test its newly formed team for the first time Sept. 7 against Lakenheath.
egnash.martin@stripes.com Twitter: @Marty_Stripes