GALLERY
Washington Nationals welcome sailors with US Navy Day events
by
Joe Gromelski
May 4, 2017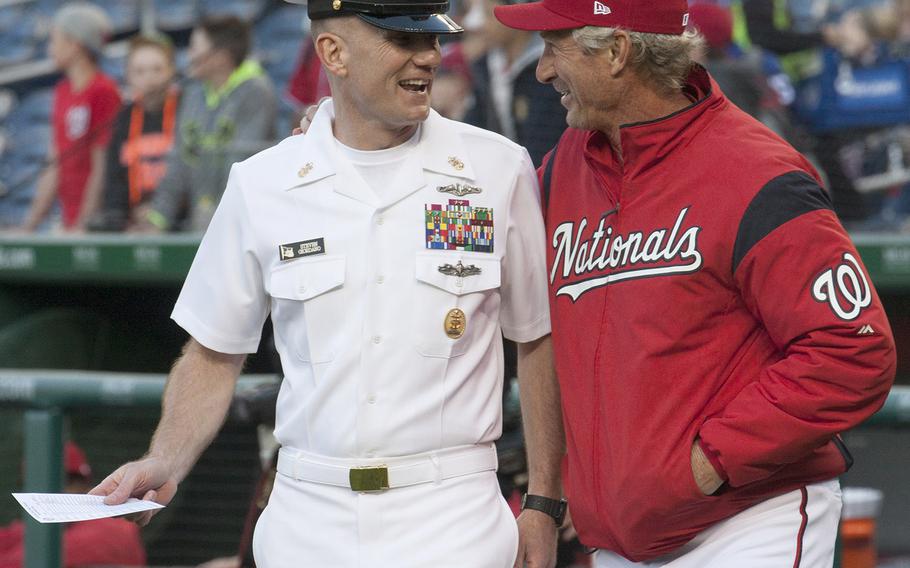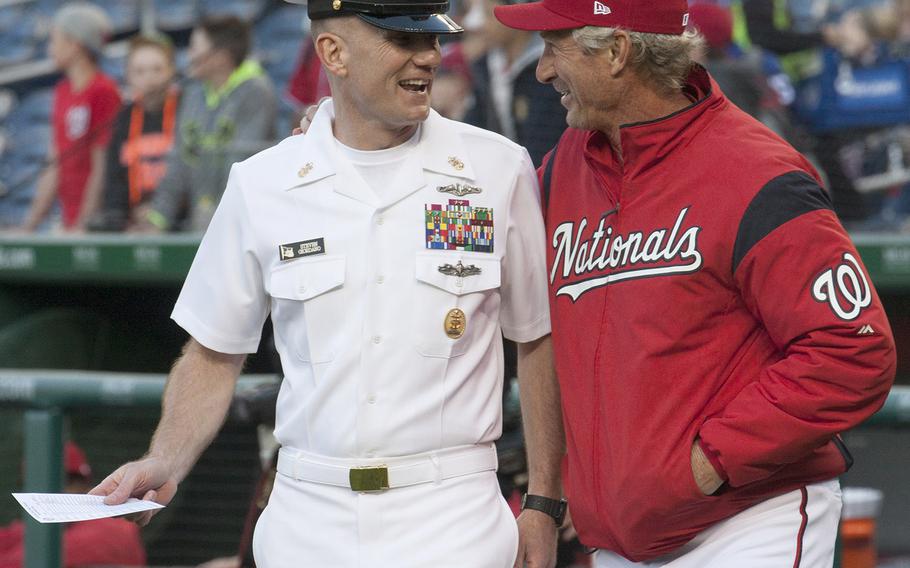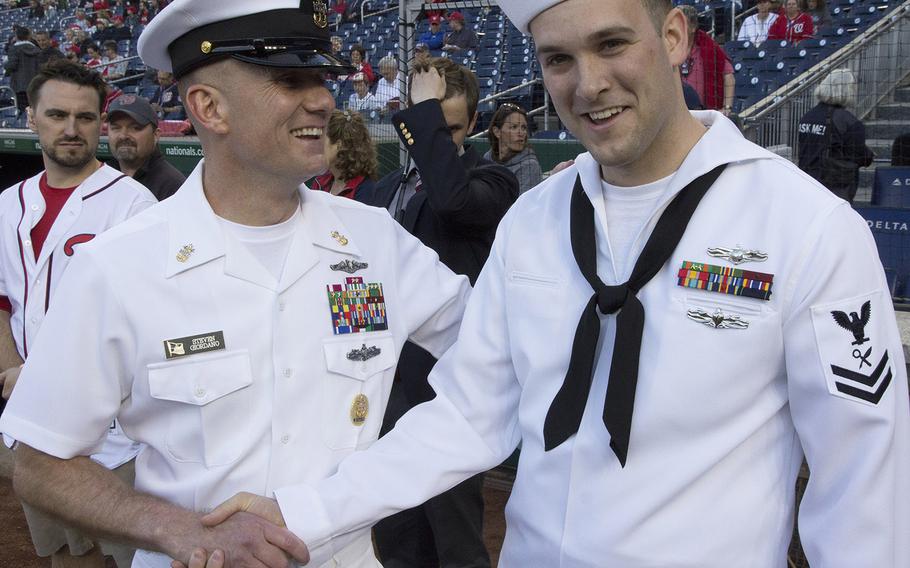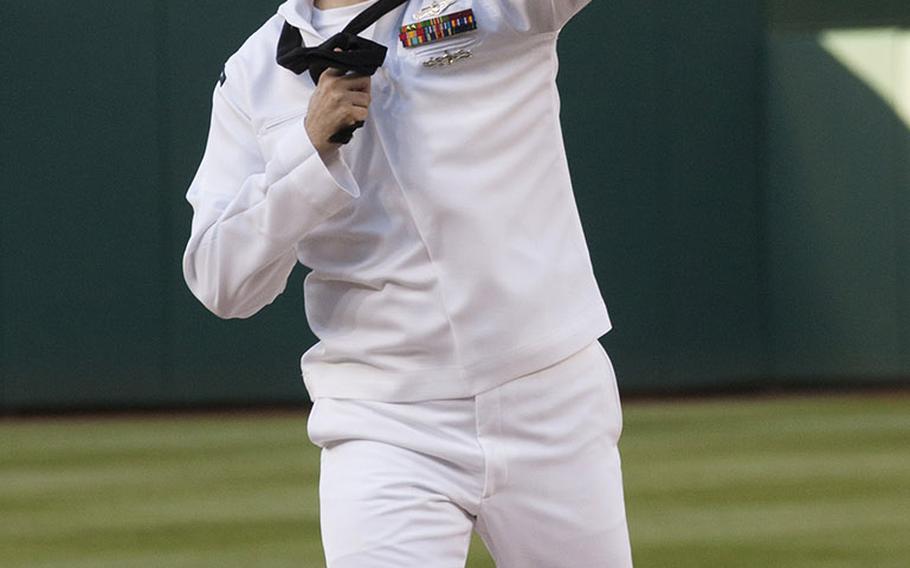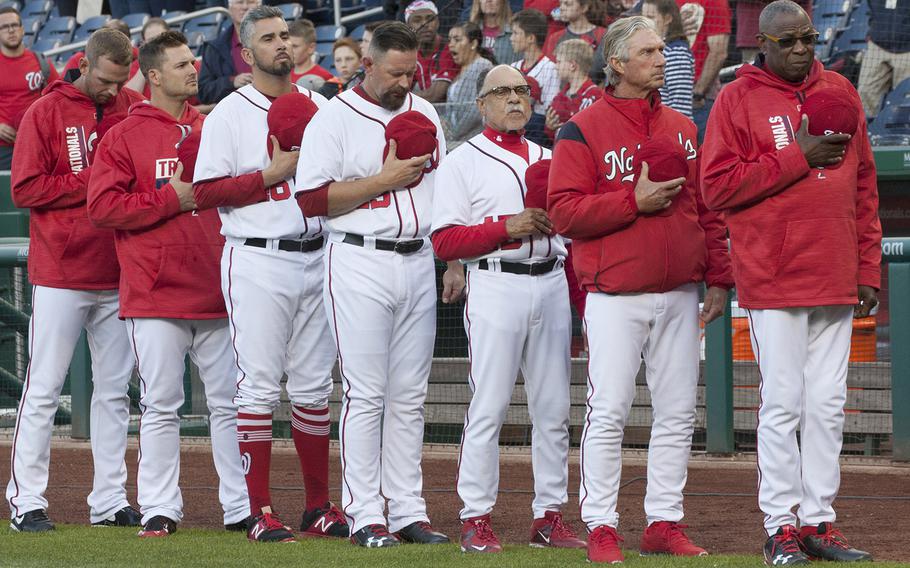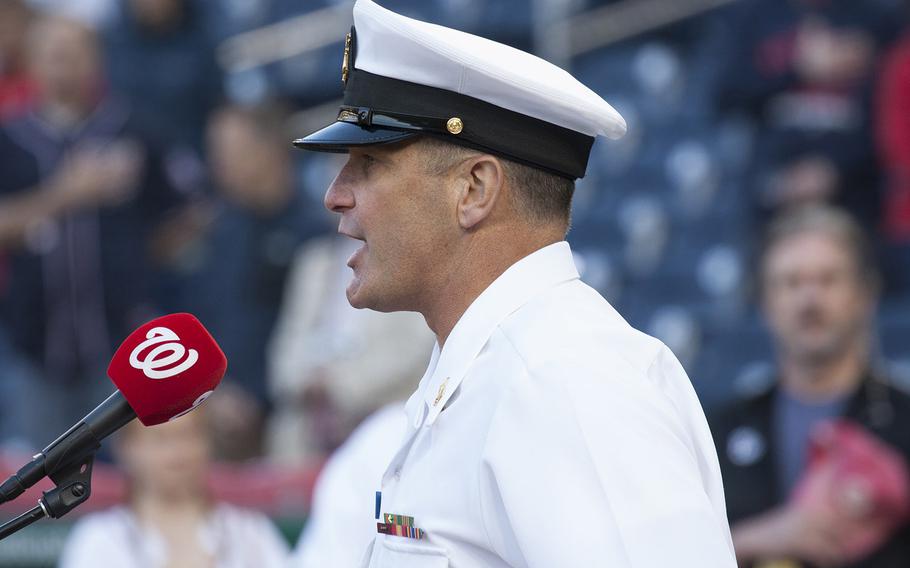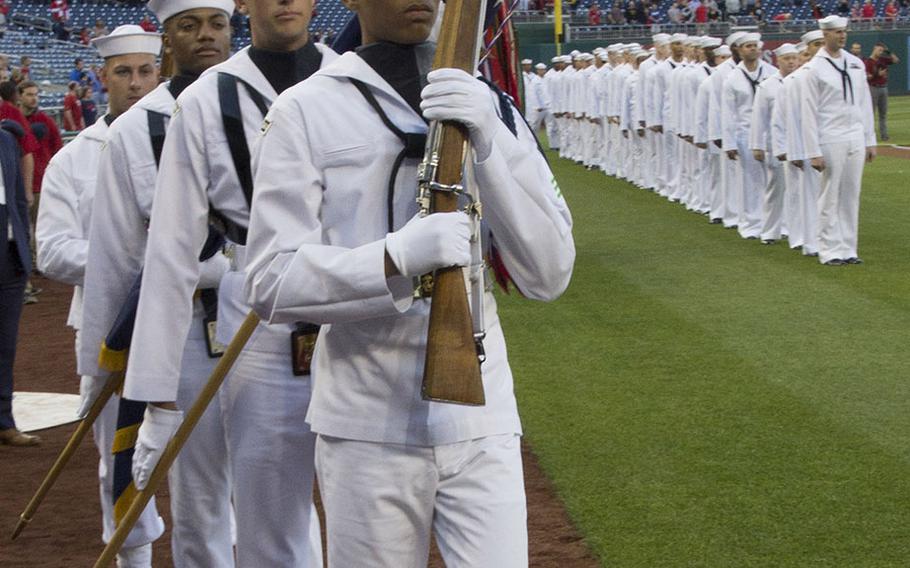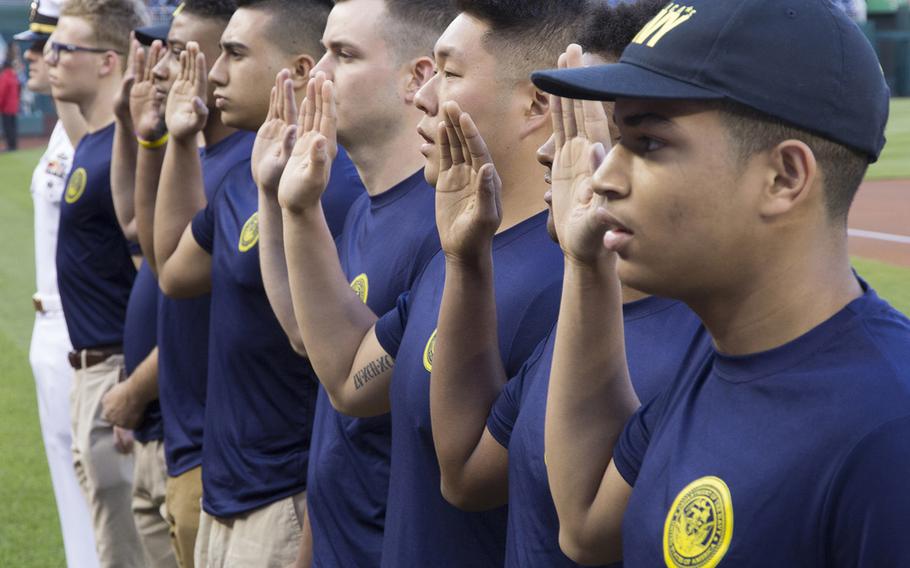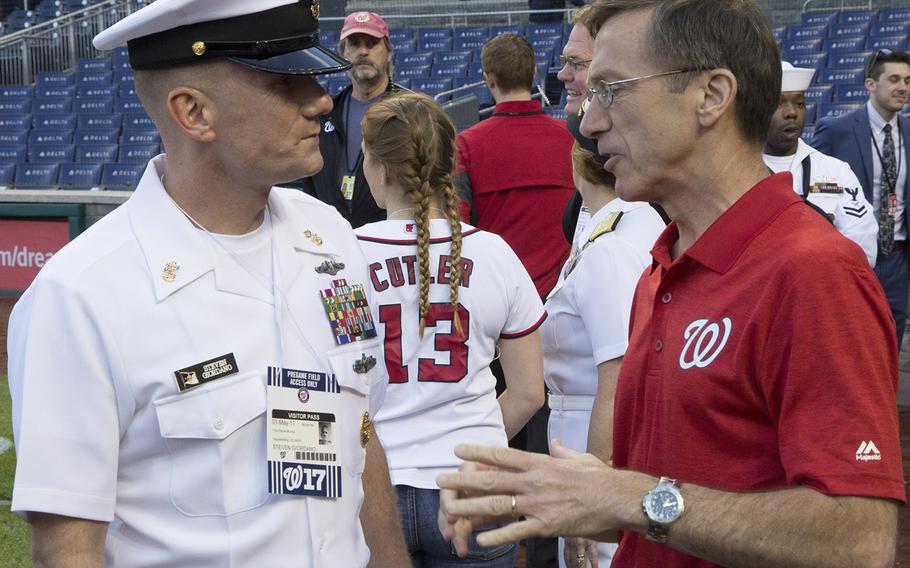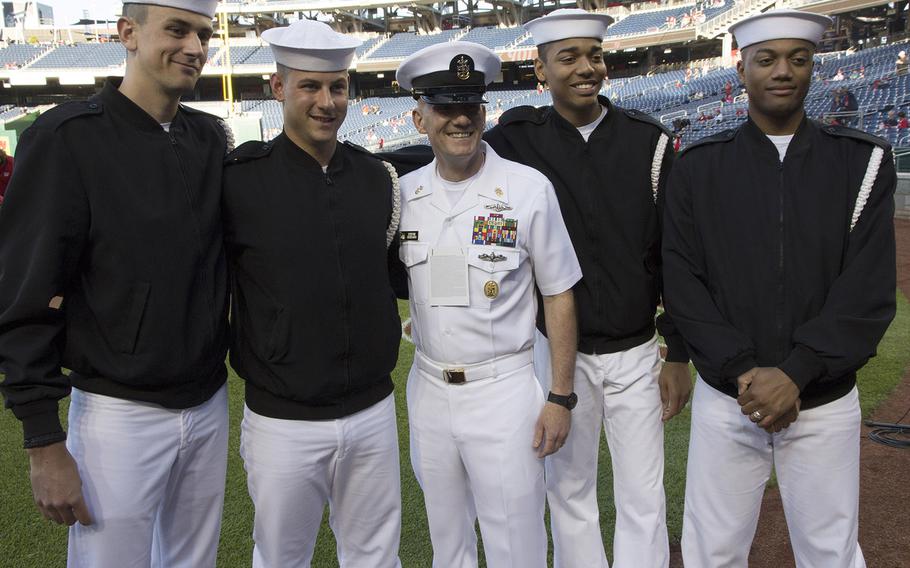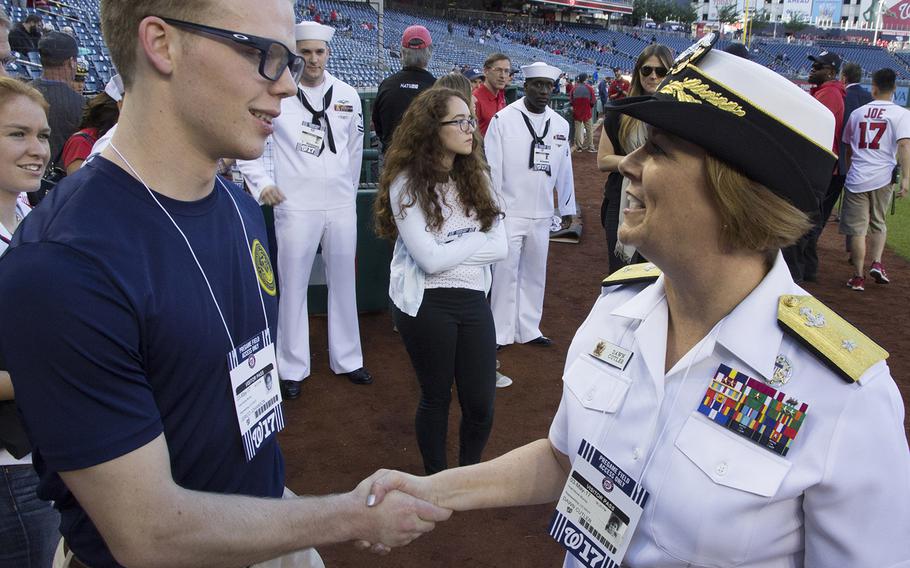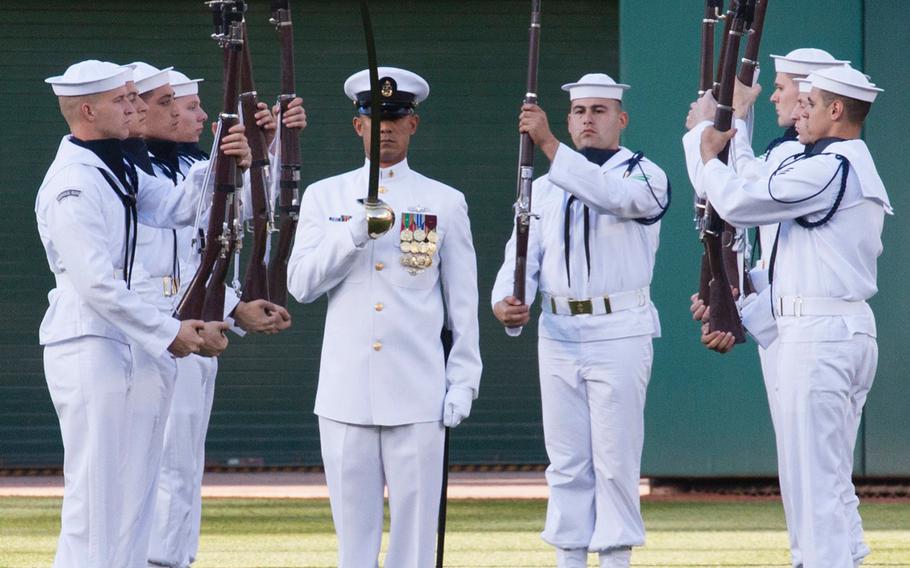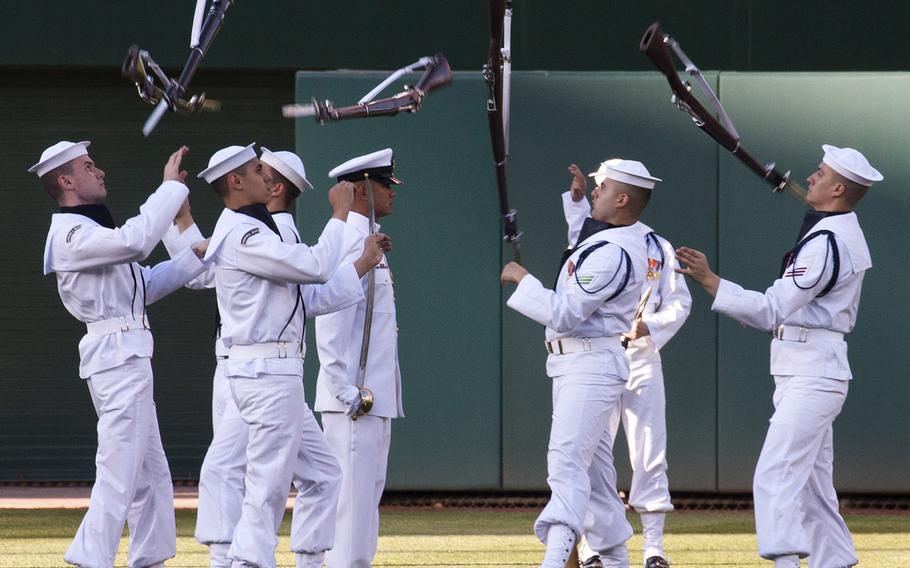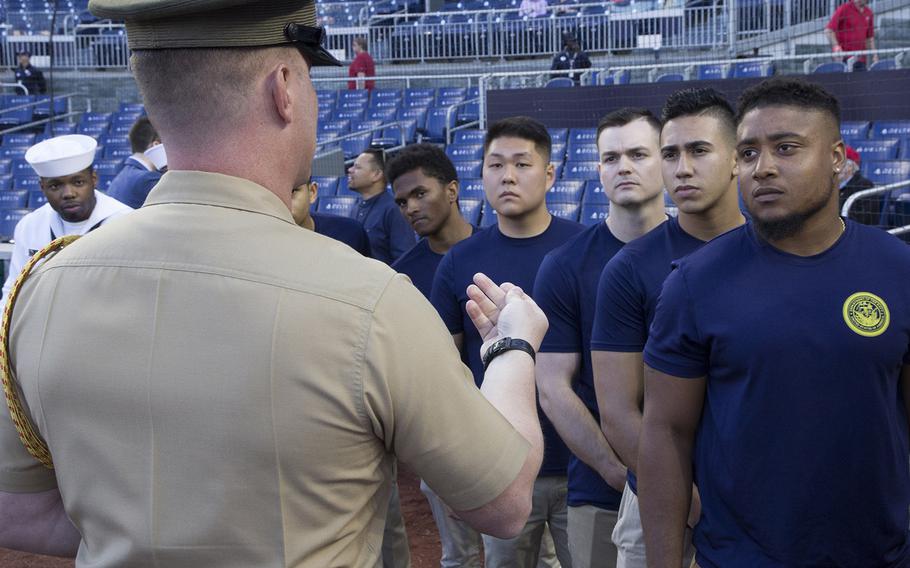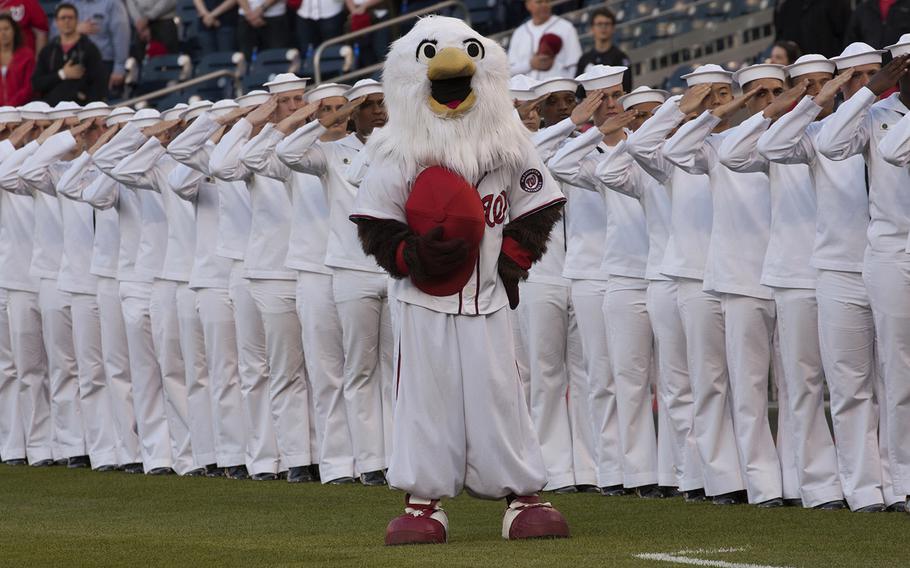 WASHINGTON — The U.S. Navy was in the spotlight Wednesday as the Washington Nationals honored the service in the first of five military branch days scheduled for the 2017 season at Nationals Park.
Intelligence Specialist 2nd Class Sean Grimes reaped the rewards of being named Secretary of the Navy Sailor of the Year, as he got to throw out the ceremonial first pitch. Grimes said he prepared for the big event by measuring out the 60 feet, 6 inches from mound to home plate in a space at Joint Base Anacostia-Bolling, and tossing about 100 practice pitches.
"I don't want to end up on Sports Center," he said. "Hopefully I make it to home plate, make the Navy proud. It's a once-in-a-lifetime opportunity."
He did just fine.
Other pre-game highlights included a ceremony at which 10 new sailors and three re-enlisting sailors took the Oath of Enlistment from Acting Secretary of the Navy Sean Stackley; a performance in center field by the Navy drill team; and the singing of the national anthem by Musician 1st Class Kenny Ray Horton of the U.S. Navy Band.
The remaining branch days will honor the Army (June 12 vs. the Atlanta Braves), Marine Corps (July 25 vs. the Milwaukee Brewers), Coast Guard (August 7 vs. the Miami Marlins) and Air Force (Sunday, September 17 vs. the Los Angeles Dodgers).
The Nationals are also offering special events for the military community, and discounts for military and veterans, government employees, first responders and teachers. More details can be found here.