Servicemembers get chance to watch golf's elite at 2017 Senior PGA Championship
by
Michael S. Darnell
March 9, 2017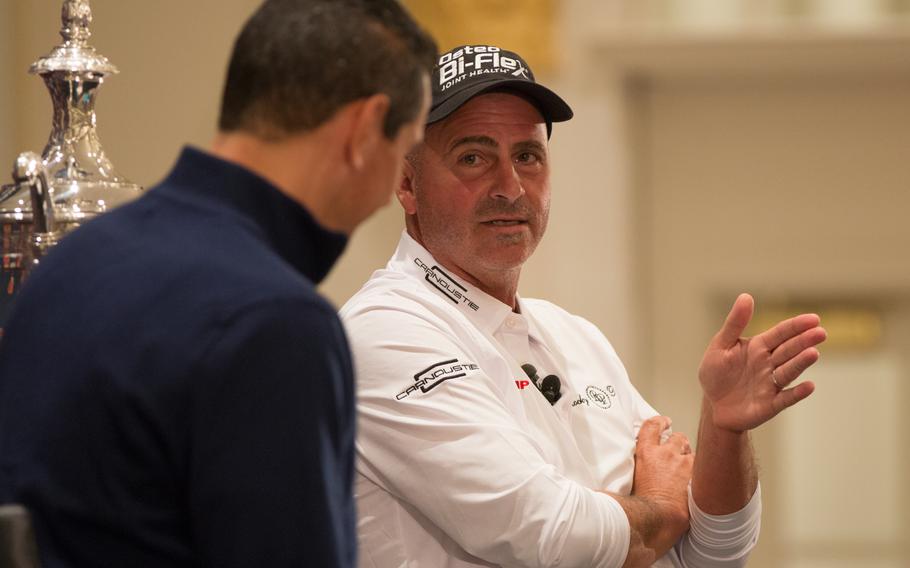 WASHINGTON — Military servicemembers will get a rare opportunity this Memorial Day weekend to visit a golf course that could be described as presidential.
The 2017 Senior PGA Championships will be played May 25-28 at the Trump National Golf Club in Potomac Falls, Virginia, a scant 20-minute drive from the heart of the nation's capital. In addition to being viewable on national television, thousands of spectators are expected to attend the tournament – some paying upwards of $350 for the privilege.
Military veterans, active duty troops, National Guardsmen and one accompanying guest will be able to attend, free of charge, thanks to the tour's military admission policy. There is no registration period for prospective military attendees. Instead, military ID card holders simply show up the admissions trailer on tournament days to receive a daily grounds ticket.
"It just makes sense Memorial Day weekend to offer all active and retired military and their guest an opportunity to come out and see our championships for free." said Bryan Karns, director of championships for PGA of America. "We look at it as it's the least we can do, certainly in D.C with the population here of both active and retired [military]."
Golf aficionados not in the Washington area can look into similar programs when PGA-affiliated tours come through their area. Karns said the PGA works closely with community veteran organizations, including local Veterans of Foreign Wars detachments, to help spread word of the tour's military outreach programs.
In addition to the admissions program, the PGA operates PGA HOPE, a collection of more than 60 golf programs scattered across the U.S. and aimed at helping to rehabilitate wounded warriors.
"And it's not even enough, to give back in that way," Karns said. "There is so much more that we wish we could do. But we feel that's a start."
Information on the 2017 Senior PGA Championships can be found online at www.pga.com, and details about the military outreach program can be found at www.pgareach.com/military