High temps downgrade 2017 Army Ten-Miler road race to 'recreational run'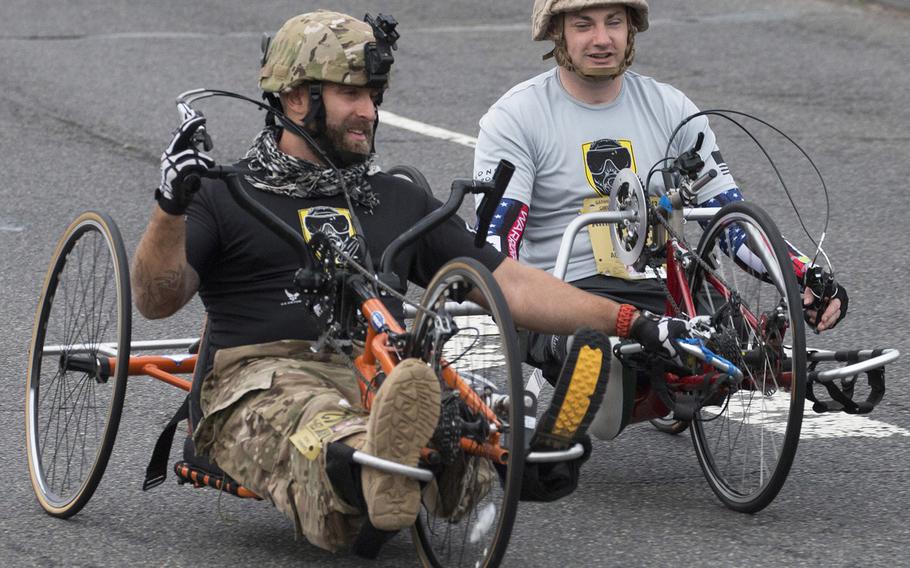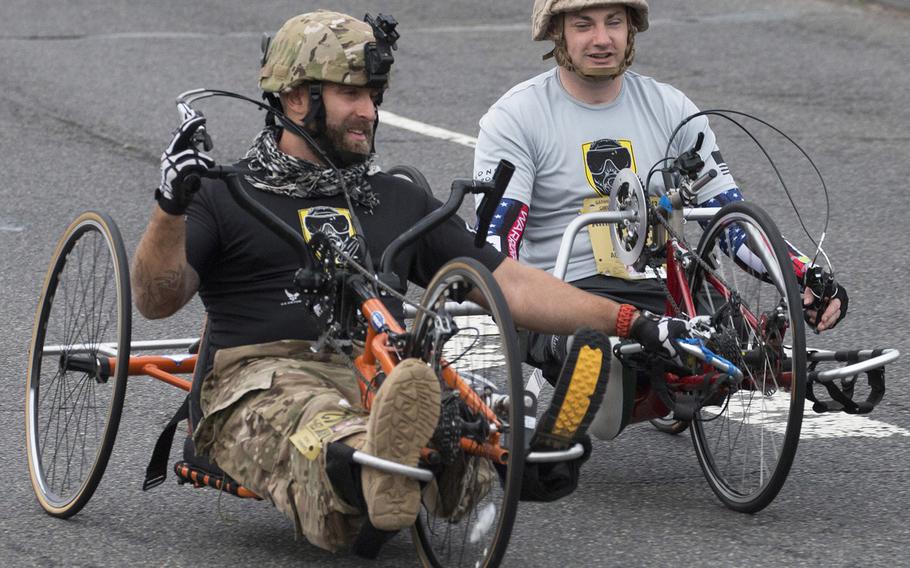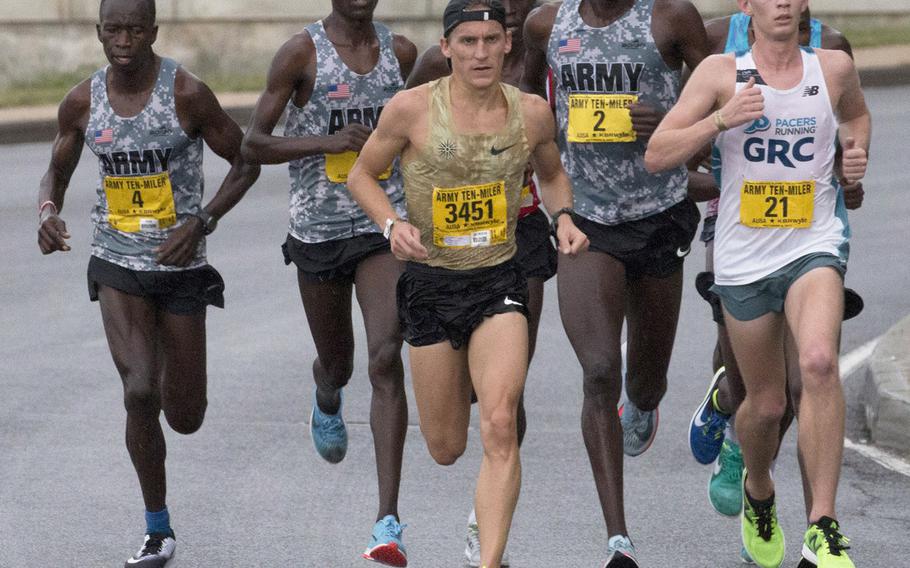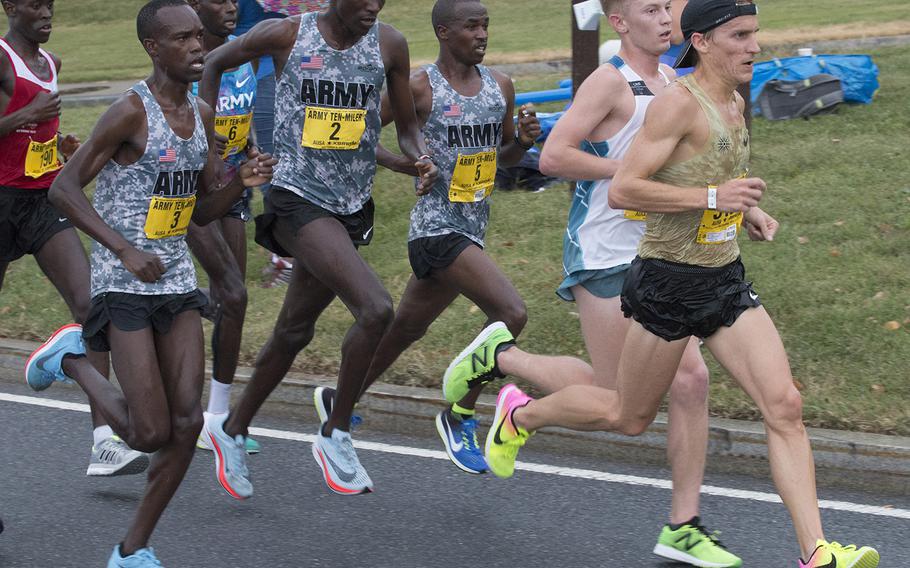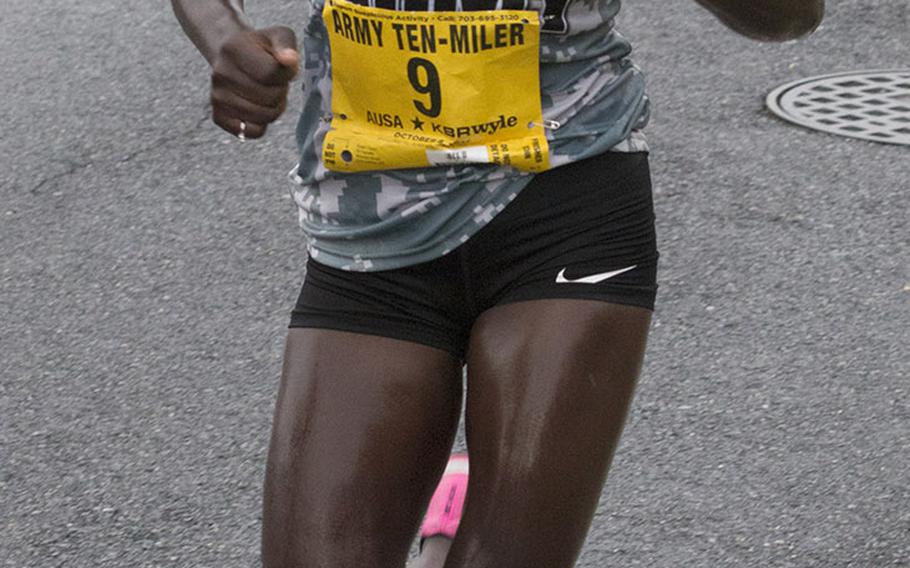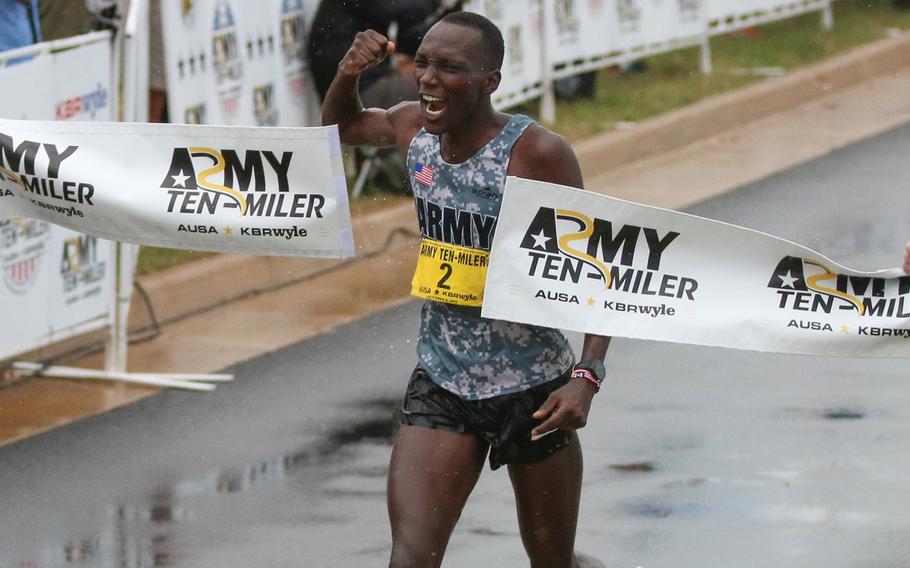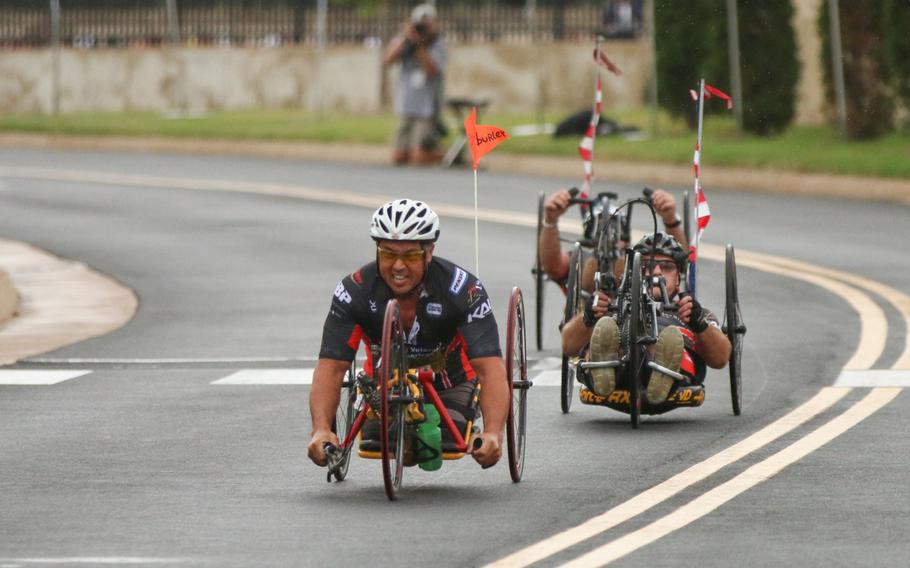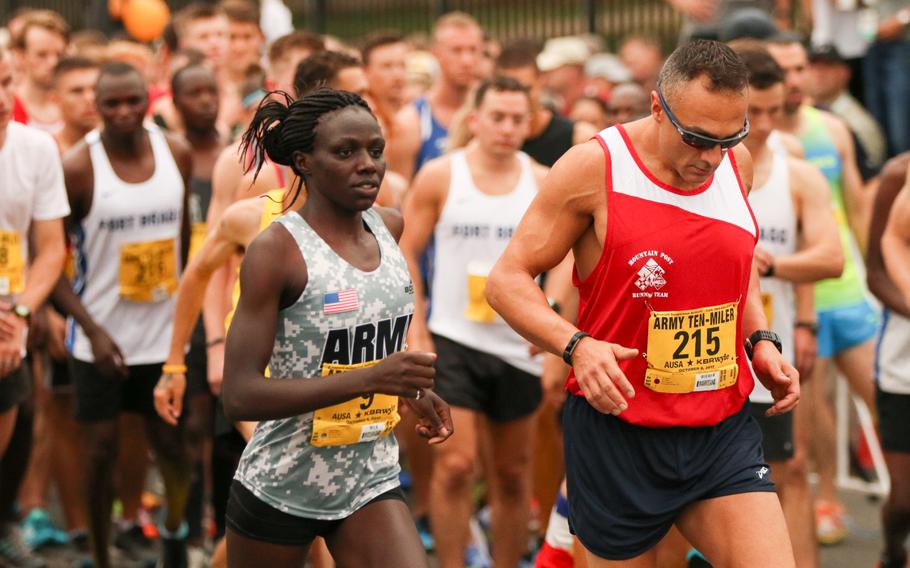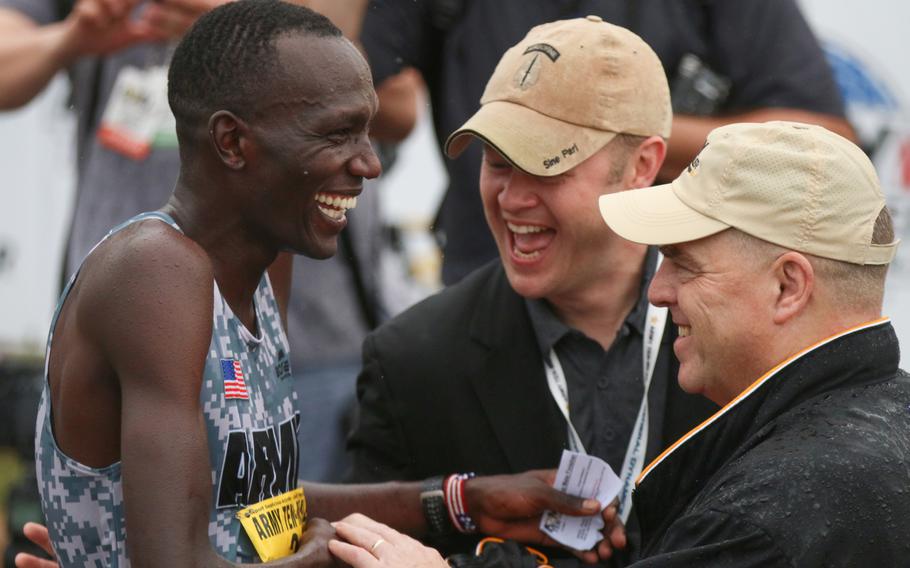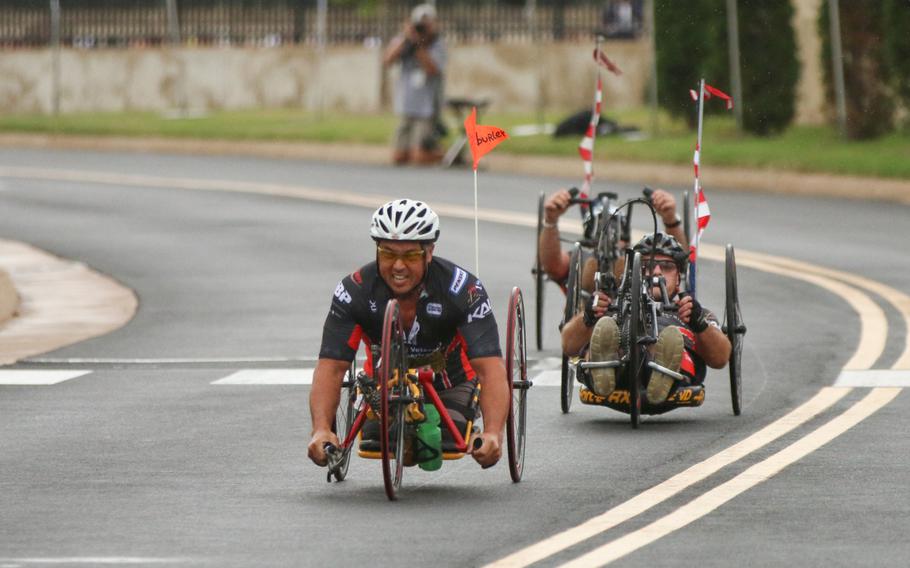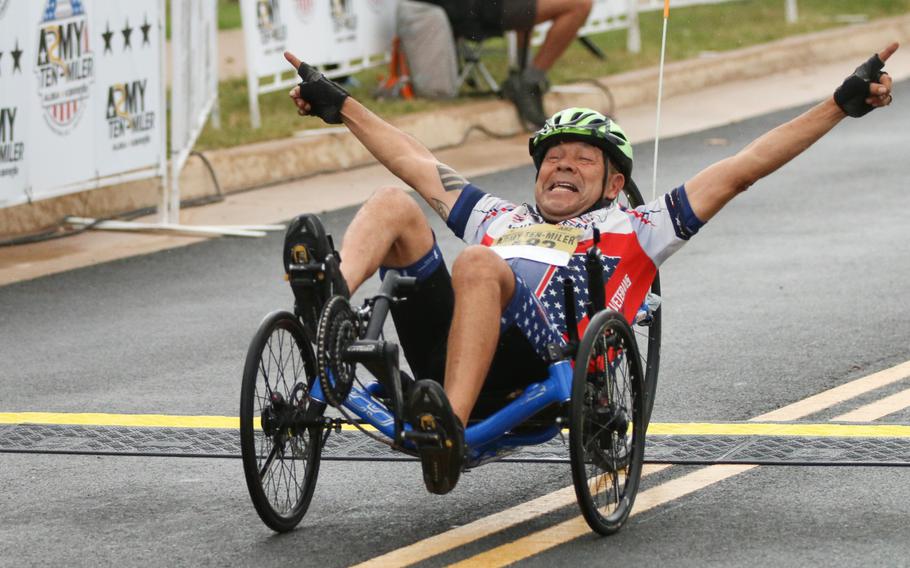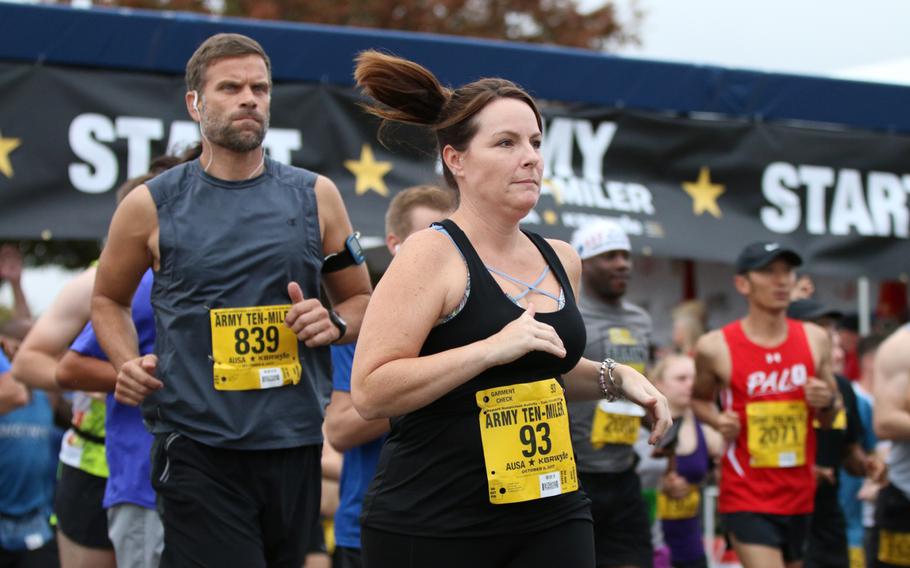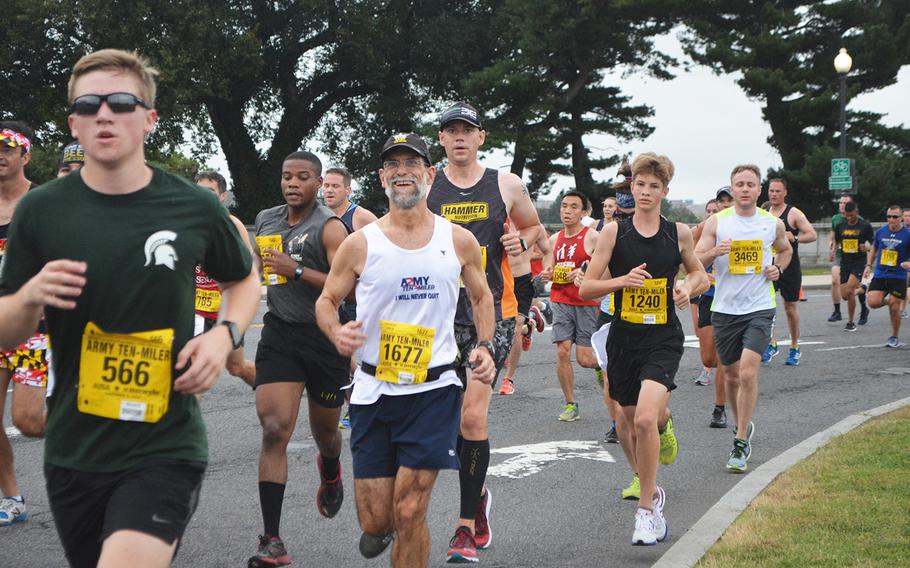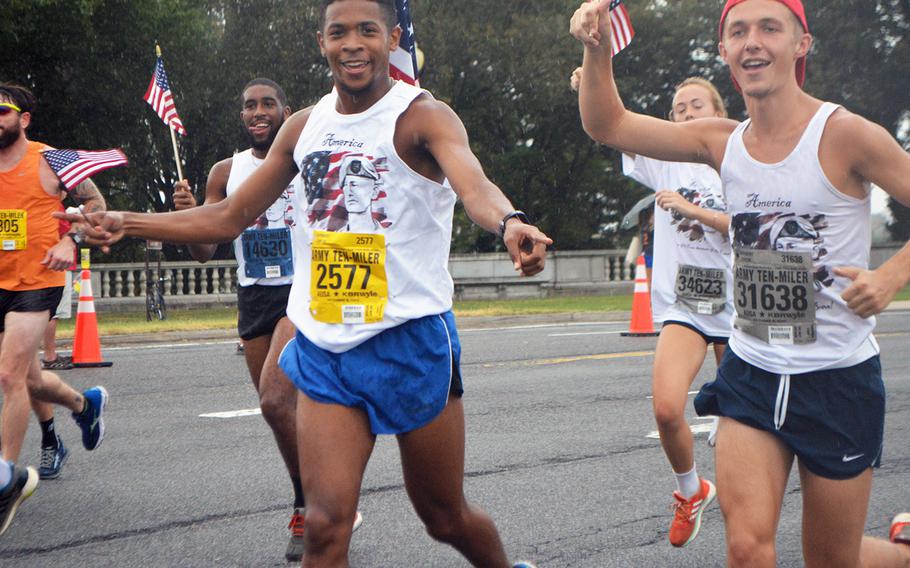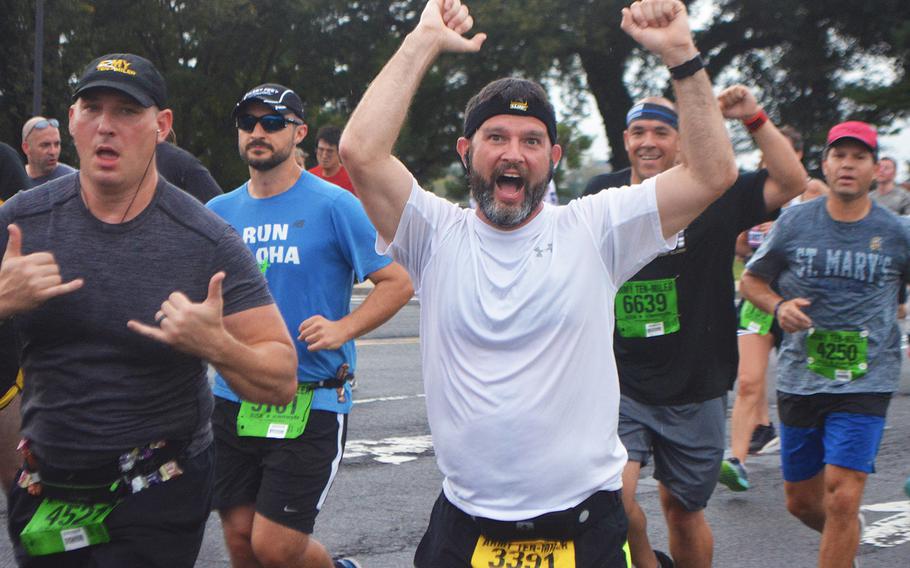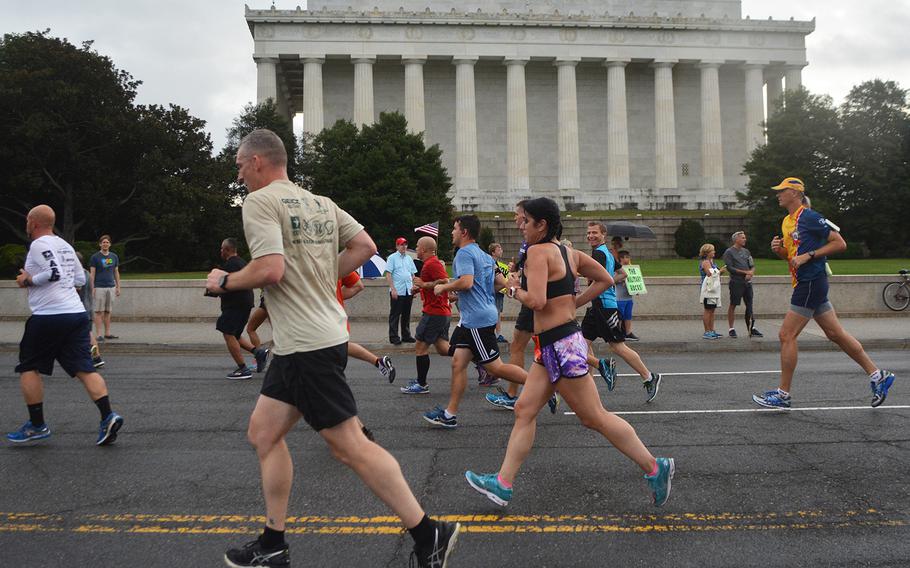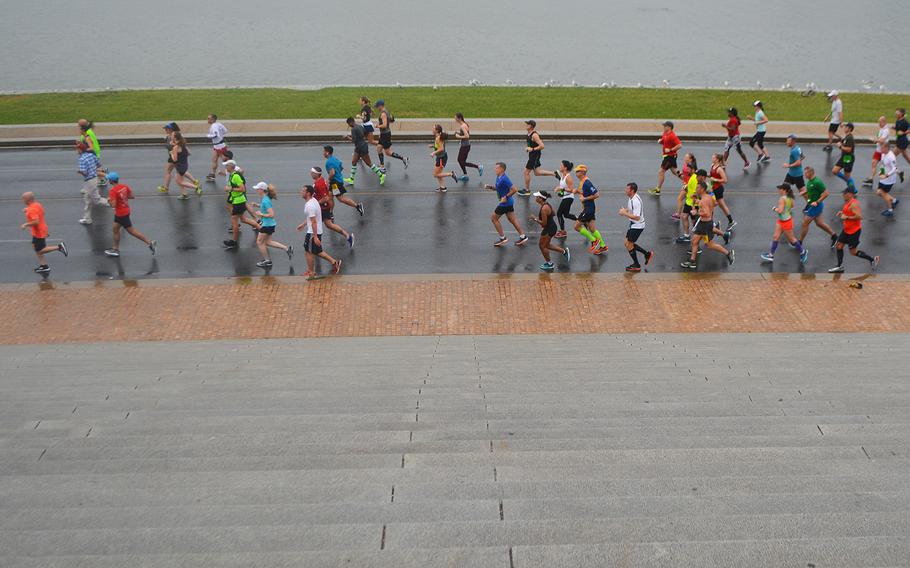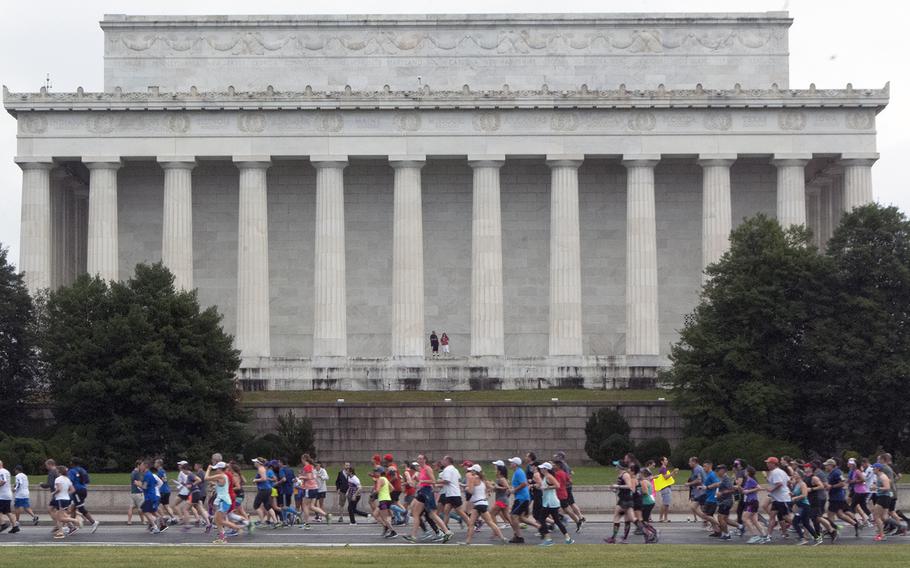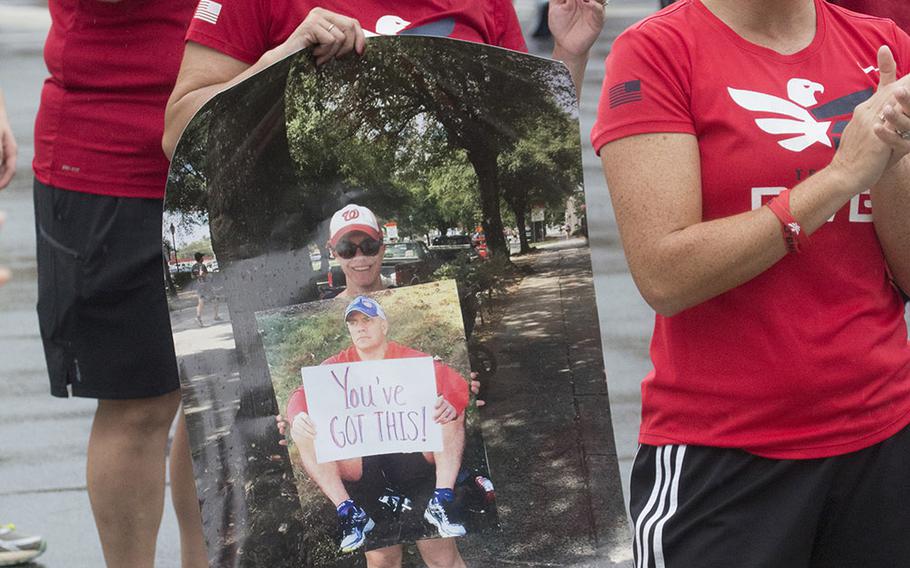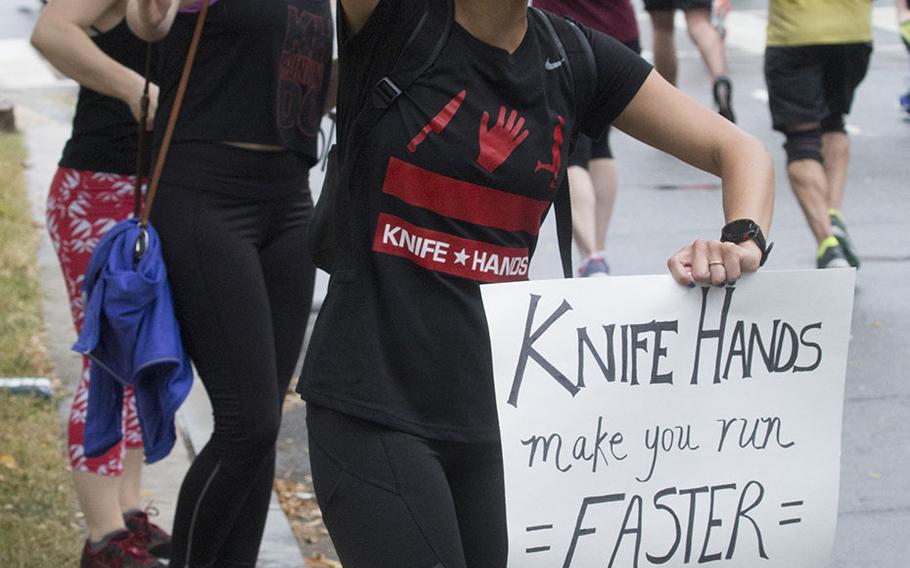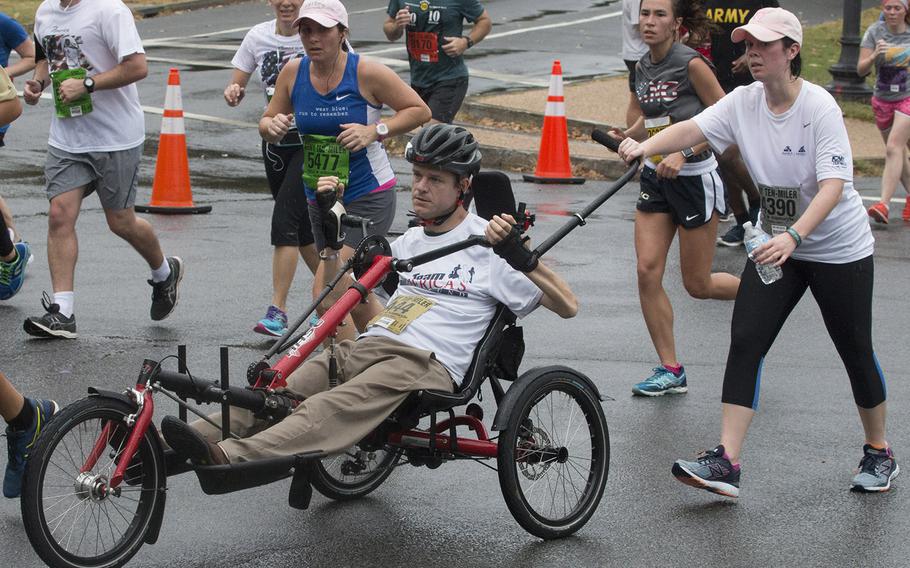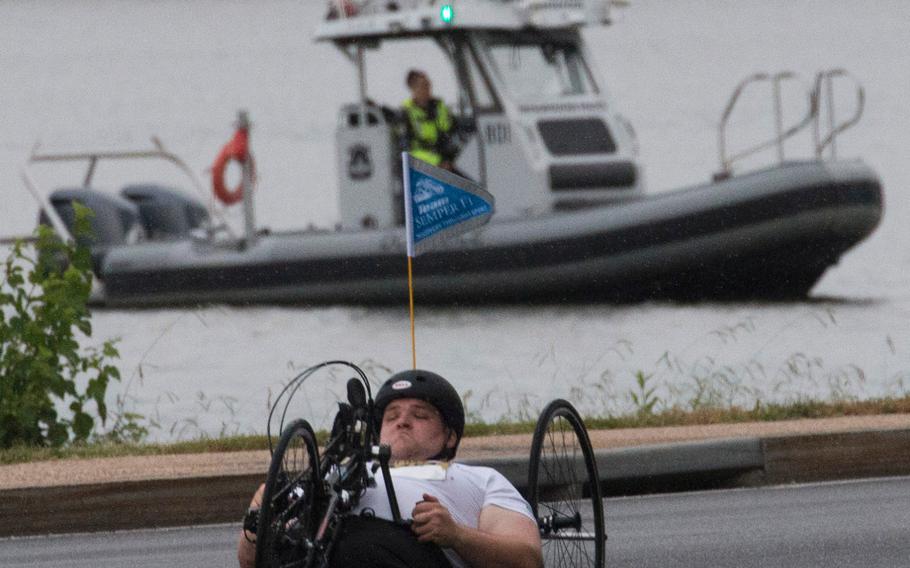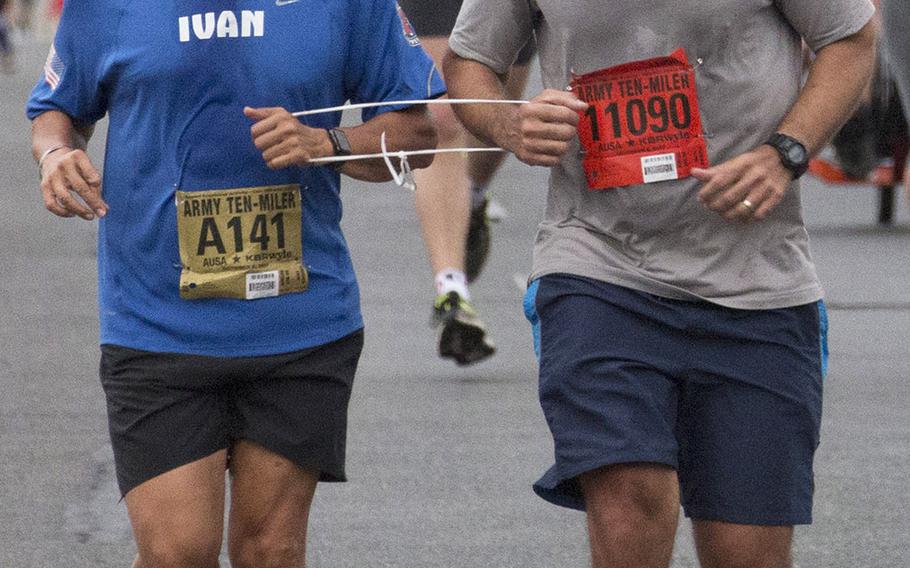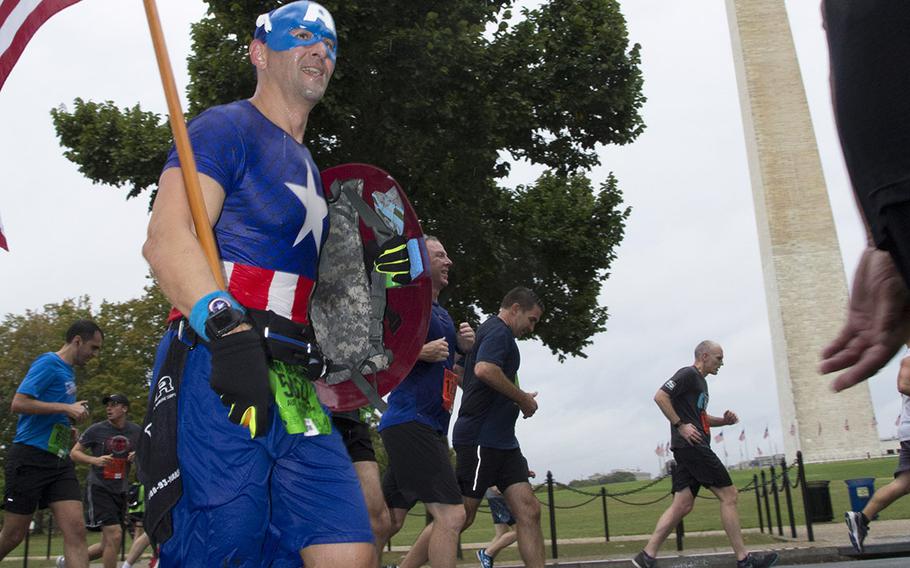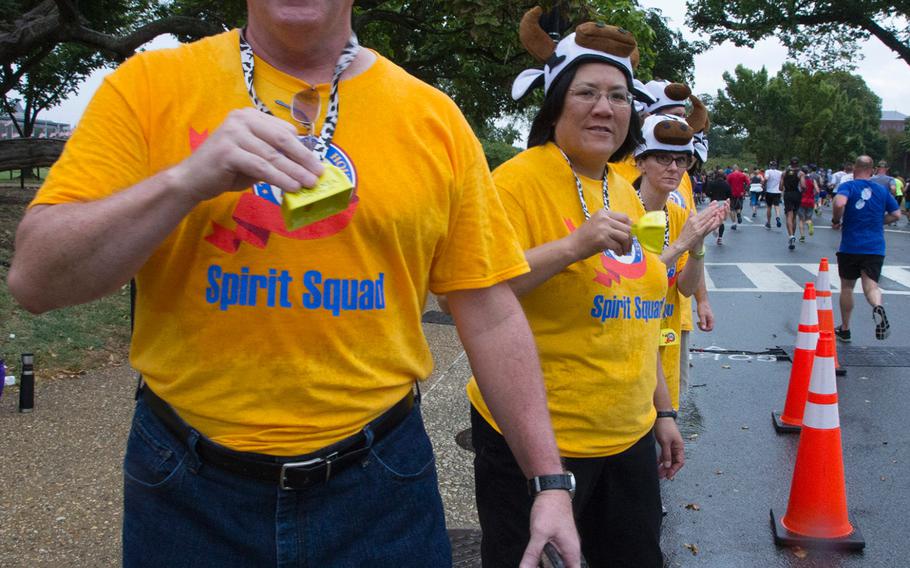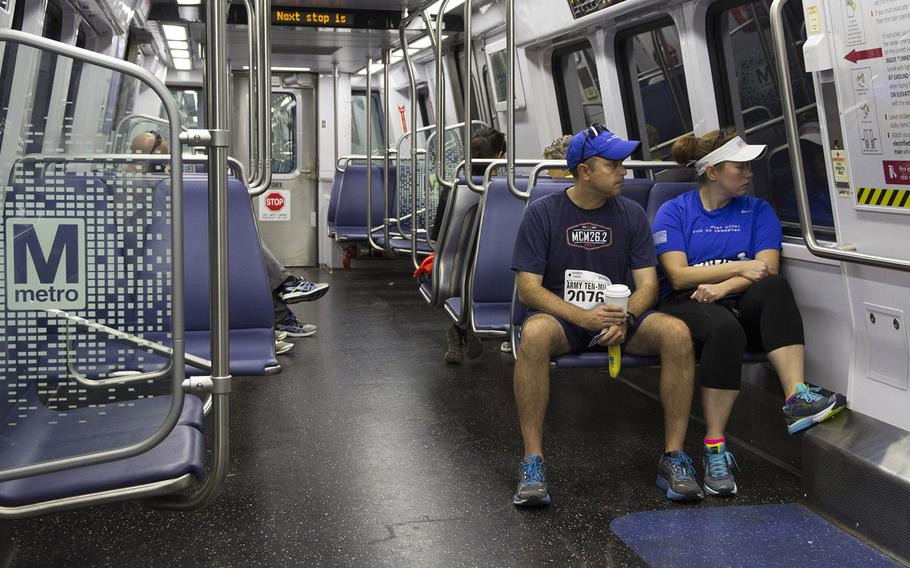 See a list of the top 500 finishers at the end of the story.
WASHINGTON — U.S. Army runners finished atop both the men's and women's standings of the 33rd annual Army Ten-Miler road race Sunday morning on the streets of Arlington, Va., and the nation's capital.
But later in the day, a statement on the event's website said that because of the heat and humidity in which the race was run, it had been shortened for some runners and reclassified as "a recreational run."
According to the website:
"High temperatures and humidity caused the Army Ten-Miler to be downgraded to a recreational run with a shortening of the course after 10:08 a.m. Results were compiled for those who finished before 10:08 a.m. and the finisher status (with no times) of those who crossed the finish after 10:08 a.m. were also recorded. Results were originally to be posted on this site by 3:00 p.m. 8-October but will be delayed until 9-October a.m."
"The safety of our runners is paramount. The Military District of Washington is committed to providing a world-class road race in a safe and secure environment," Jim Vandak, Army Ten-Miler race director, was quoted on the website. "The decision to downgrade the road race was made in coordination with medical, safety and race operations personnel."
The statement added that the course was eventually re-routed and shortened by about a mile in downtown Washington.
In spite of the conditions, Spc. Haron Lagat, an electrician in the Army who ran for Texas Tech, was the first men's finisher in a time of 49 minutes, 23 seconds.. "It's exciting doing the Army Ten-Miler, it's an honor," Lagat said. "It felt a little bit easier than I thought.
"This was my first [Ten-Miler]. I was excited for this since joining the Army."
Army Spc. Susan Tanui, from Fort Carson, was the first woman to cross the finish line, with a time of 56 minutes, 50 seconds.
"It feels so great," she said, "it's an honor. The Ten-Miler is an unique race compared to other races. It's a huge accomplishment running it and having a lot of people supporting you on the way, running with other soldiers from your installation – it's a great feeling I can't even explain.
"This year I was really looking forward to not just take the first place, but to get my personal best." Tanui said she met that goal.
Wounded Warrior Kevin Tenney of Goldsboro, N.C., who is paralyzed from chest down, was participating his first Ten-Miler this year. "I love competing, seeing all your fellow veterans," he said. "I just love the camaraderie."
"It's something I can't put into words. Everybody has a little bit of competitiveness in them, I know I'm not going to get first (place), but being able to say that I did it ..."
West Point sophomore Ryan French, a member of the academy's marathon team, said the race was "something we're training for. So many of the guys running this – men and women – have been through everything that's in our future. To see what they've gone through, but they're still in the midst of running this with us ...it's really a communal activity, and I absolutely love that the Army puts us all together. "
Soldiers from Fort Campbell competing in the race included 2nd Lt. Kyle Butler and 1st Lt. Jennifer Comfort.
"I've been on teams my whole life," Comfort said, "so having a running team on post, you get that team atmosphere. That's what really makes it a great time. Running can be painful and it's kind of boring going out on your own, but when you have a bunch of people you're running with, it makes it so much better.
"A lot of people can go out and train for a marathon or do an individual race, but this race means so much more. When you're hurting out there, you see the wounded warriors and they're pushing hard, and it makes you want to push that much harder. It's a magical race."
"This is my sixth year running," Butler said. "Every year you come back and you get around these people, it kind of like spurs you on to want to come back the next year and the next year."
Marine Cpl. Matthew Bradford lost his legs and his sight in Iraq in January, 2007. Army Staff Sgt. Earl Granville lost a leg in Afghanistan in 2008. Both of the first-time Ten-Miler participants are now medically retired.
The two bike together, on separate handbikes. Granville serves as Bradford's guide. They tackle events like the Ten-Miler together, because neither is the type to sit on the couch.
"I love this race and how patriotic it is," Granville said.
"We lost about two miles because we were just talking about deployments and our injuries," Bradford said. "The camaraderie, the brotherhood we have out there on the course — that's what I enjoy about it.
"I love doing these events."
Details on the top 500 finishers in the overall category of the 2017 Army Ten Miler, as announced on Oct. 9, 2017. Complete, searchable results for all categories can be found here.