U.S. women win NATO Allied Air Command volleyball championships
by
David Hodge
March 28, 2012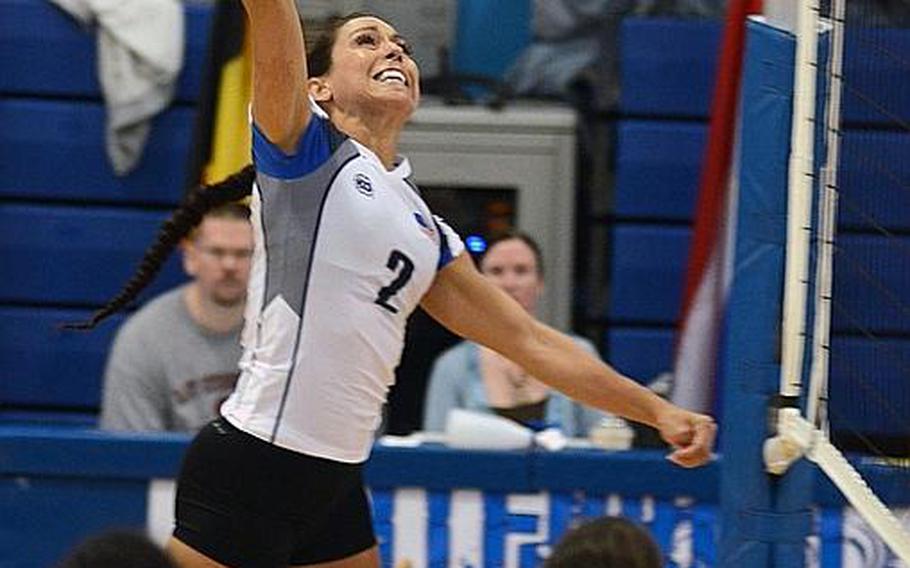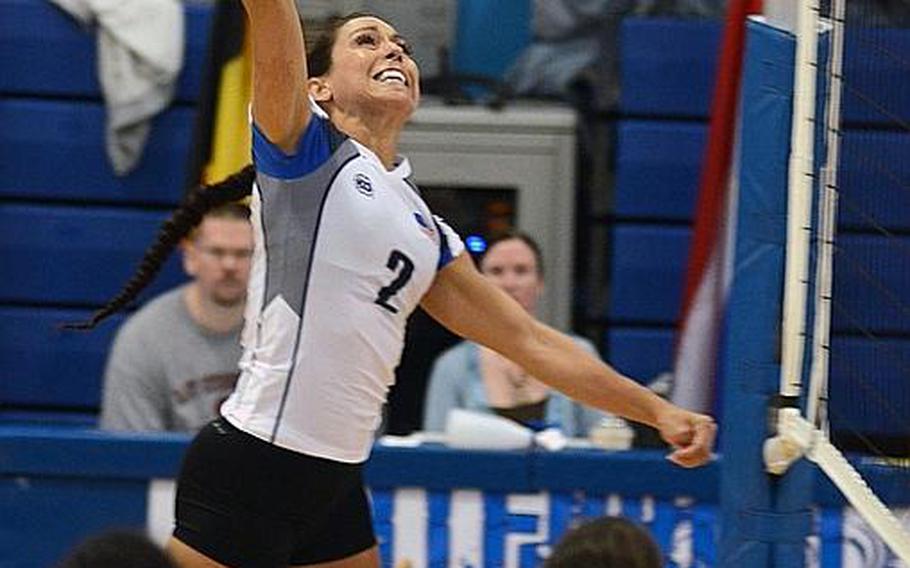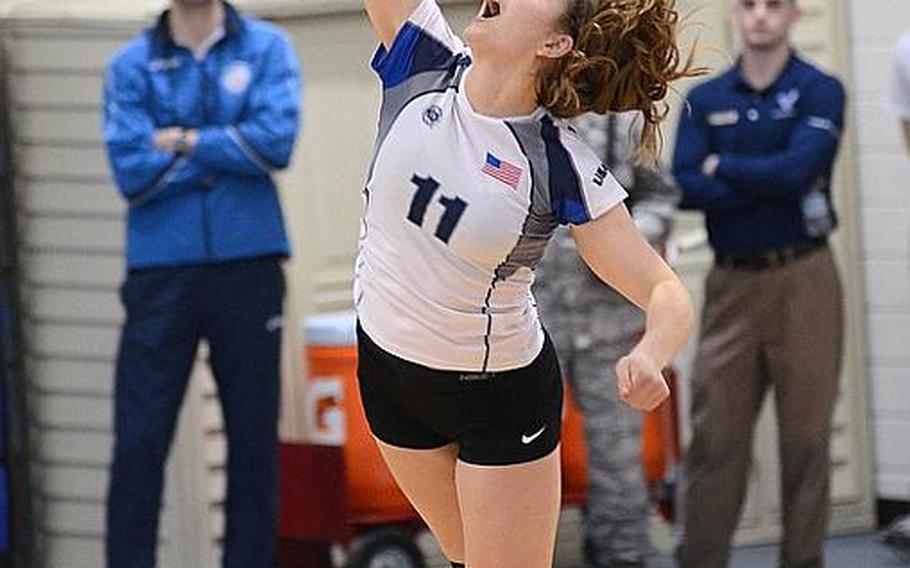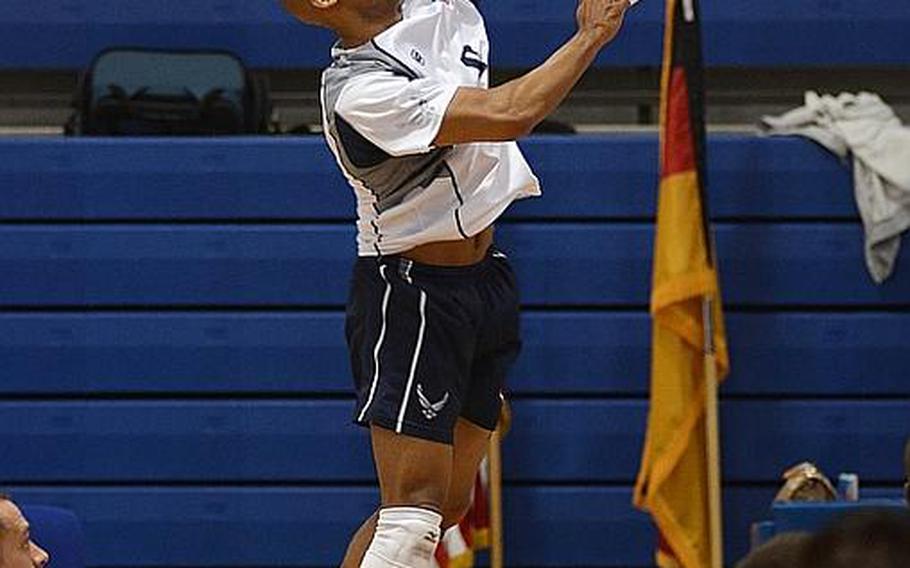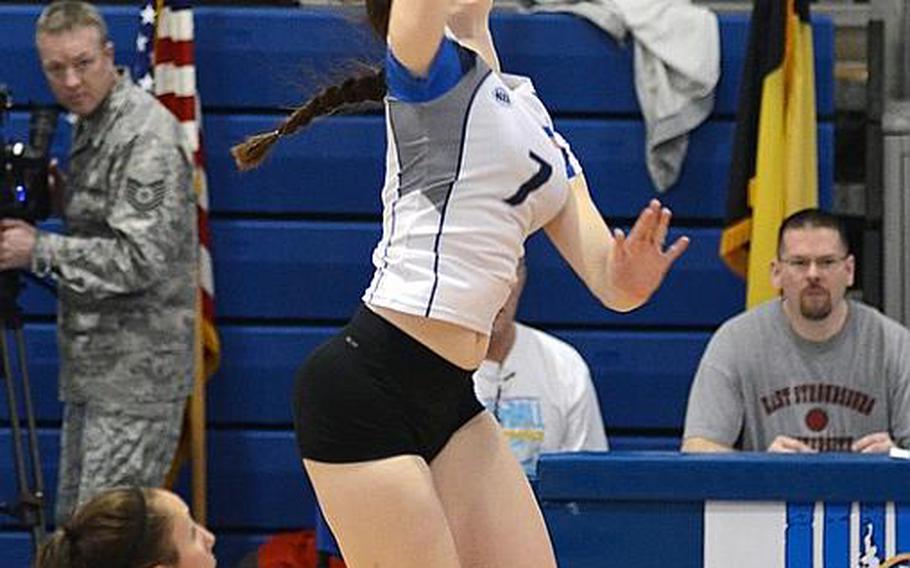 RAF LAKENHEATH, England — The U.S. Air Forces in Europe women's volleyball team took first place Wednesday at NATO's 2012 Allied Air Command volleyball championships at RAF Lakenheath.
The nine-woman team, made up of members from across the U.S. Air Force, defeated counterparts from Germany's air force — or Luftwaffe — in three sets: 28-26, 25-14, and 25-15.
USAFE women's head coach Sam Nimpchaimanatham said he knew other teams, such as Germany and the Netherlands, were going to be tough competitors in the tournament, and the key to winning resided in the players' ability to support each other and stick to the game plan.
"We knew we had a strong team, and we were prepared for a fight all week," Nimpchaimanatham said. "So, we came in and tried to control what we could to win."
The biennial tournament also hosted men's and women's teams from Poland, United Kingdom and Belgium.
The USAFE men's team defeated Germany to finish the tournament in third place. The Netherlands won the men's tournament, defeating Poland.
Lani Kekahuna, a civilian with the 86th Force Support Squadron from Ramstein Air Base, Germany, played as the setter for the U.S. women's team in the final match. She said the team had only four days to train together before the tournament.
When asked how she thought they played, Kekahuna responded with just one word: "Flawless."
"We pushed the entire time," Kekahuna said. "Even when they scored, we tried to score five back."
hodged@estripes.osd.mil