Prep roundup
Track's finally on track in South Korea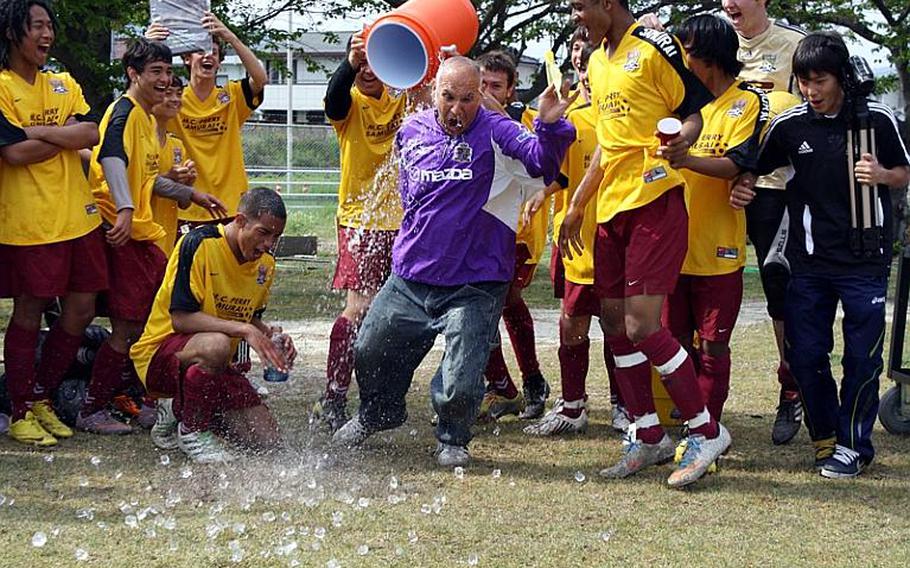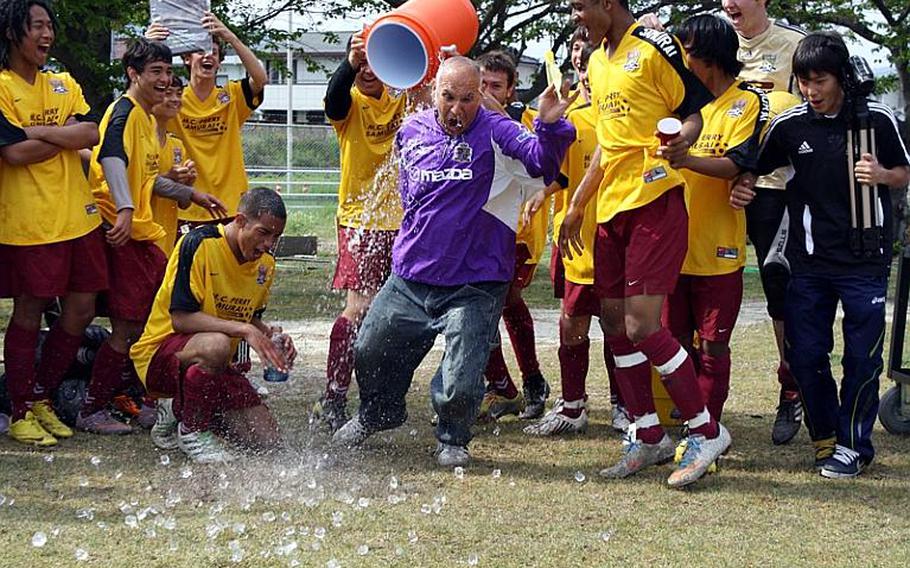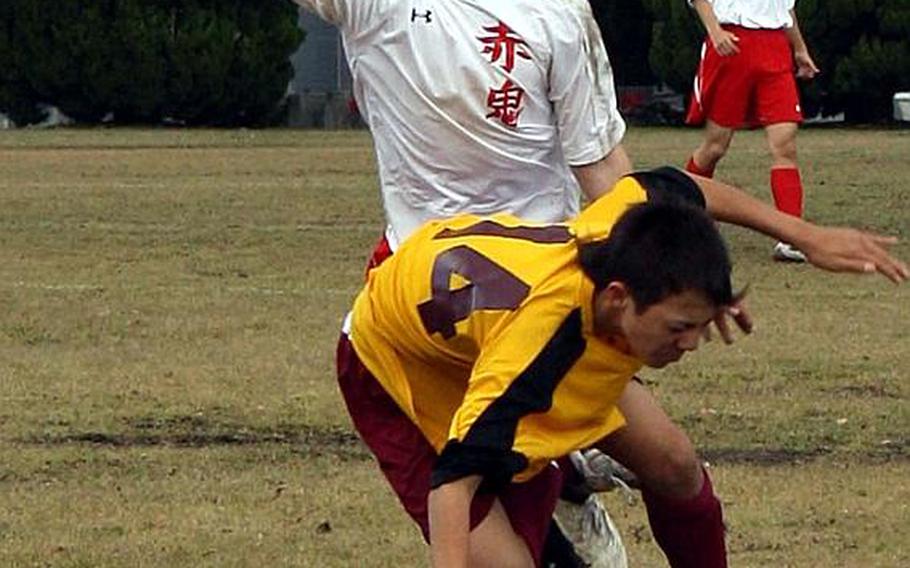 PYEONGTAEK, South Korea – After finishing their 400-meter relay races Saturday, Seoul American and Osan American could bask not only in feats on the track, but in just being there in the first place.
The two schools were the first winners in DODDS Korea's first track and field meet, held at Pyeongtaek's Municipal Sports Complex, an event that featured nearly 100 athletes from Seoul, Osan and Daegu American and Yongsan International-Seoul … and happy faces all around.
"I feel very honored," said sophomore Keila Outen of Osan's 400 relay team.
Saturday's meet was the culmination of a grass-roots effort by athletes, parents and coaches to put the sport fully on the map within a high school league in Korea.
Until last spring, none of the schools had a track team. DODDS gave the OK for the remnants of the Seoul Track Club to form into a Seoul American high school team. Two months ago, Osan's and Daegu's teams didn't exist; again, athletes, coaches and parents lobbied and the schools were granted teams.
Outen competed in track and field as a freshman at Mannheim, Germany, last spring. When she arrived at Osan and found the school didn't have a track team, she said she tried to recruit as many athletes as she could, then hoped and prayed the school would get the sponsorship and the OK to run.
Multiple winners in Saturday's meet were Seoul American's Andrew Murphy (800, 1,500 and 3,000), Destinee Harrison (100 and 200) and reigning Far East cross-country champion Amanda Henderson (800, 1,500 and 3,000). The Falcons also won three of four relay events.
Despite the lateness of DODDS' approval, Osan brought 37 athletes to Saturday's meet, while Seoul had 31 and Daegu 15.
"I'm fairly thrilled," Osan coach and meet director David Hemmer said. "It's in its infancy, but it's coming around. And I feel that come Far East, we'll be fairly competitive."
"Everybody's a little nervous; for many, it's their first meet," Daegu coach Amber Boldenow said. "It was a lot of fun to have somebody to run against besides themselves."
Because Pyeongtaek Sports Complex had no hurdles, shot put and jump pits or a discus ring, Saturday's meet included strictly running events.
"I'm so proud of Osan and Daegu being able to field teams this year," said second-year Seoul coach David Abbott, who took the lead in lobbying DODDS to get programs at all three schools. "It's too long overdue, even if it's a limited meet, not to see the kids out here."
The league will hold its first full meet Saturday at Schoonover Bowl on Camp Casey.
"Ultimately, we have to be grateful to Coach Abbott and the parents," Boldenow said. "I'm so happy these kids have the opportunity."
Yokota's Gustafsson shines in 300 hurdlesYOKOTA AIR BASE, Japan – On a blustery, rainy day that saw most times clocked three seconds slower than last week, Yokota's Fred Gustafsson seemed impervious to the breeze where the 300 hurdles were concerned.
He ran the event in 39.47 seconds, which would have broken his own Kanto Plain Association of Secondary Schools record by 3.13 seconds had Saturday's meet at Yokota been a league championship meet. He set the current record of 42.6 seconds while attending American School In Japan last season.
Samurai strikers wrap up weekend tournamentMARINE CORPS AIR STATION IWAKUNI, Japan – His Samurai won last year's Far East Division II Tournament title, the first in school history. But not until Saturday could eighth-year Matthew C. Perry boys soccer coach Mark Lange call his team Japan's best.
"I'm going to enjoy saying it: 'Best in Japan.' Fantastic," Lange said after his Samurai blanked Nile C. Kinnick, 1-0, to win a tournament that featured all six DODDS Japan teams, five of which Perry beat over the two-day event.
Tyelor Apple scored his 25th goal, assisted by Bryant Ray, for the Samurai, who are 14-1-1 -a school-best record for this time of the season. Perry tied Kinnick, 0-0, Friday, and knew it faced a challenge in Red Devils sweeper Marcus Boehler if it stood a chance to win the event.
"That's such a good team. He's such a good player," Lange said of Boehler. "To say we beat him and that team, that is something."
Student journalists Erika Brun of Daegu American School and J.C. Chambers of Matthew C. Perry High School contributed to this report.