TPS Diamonds, Pacific Force win Kadena softball tourney titles
---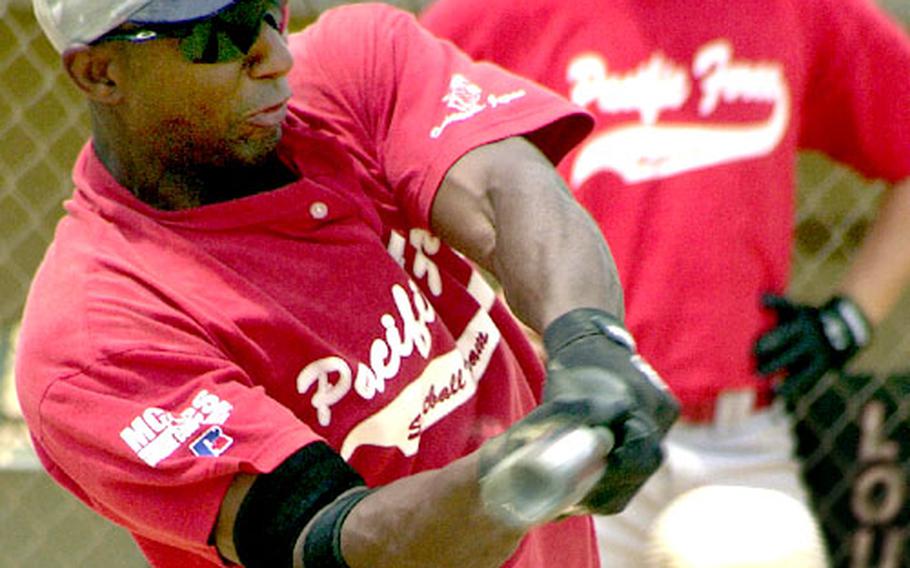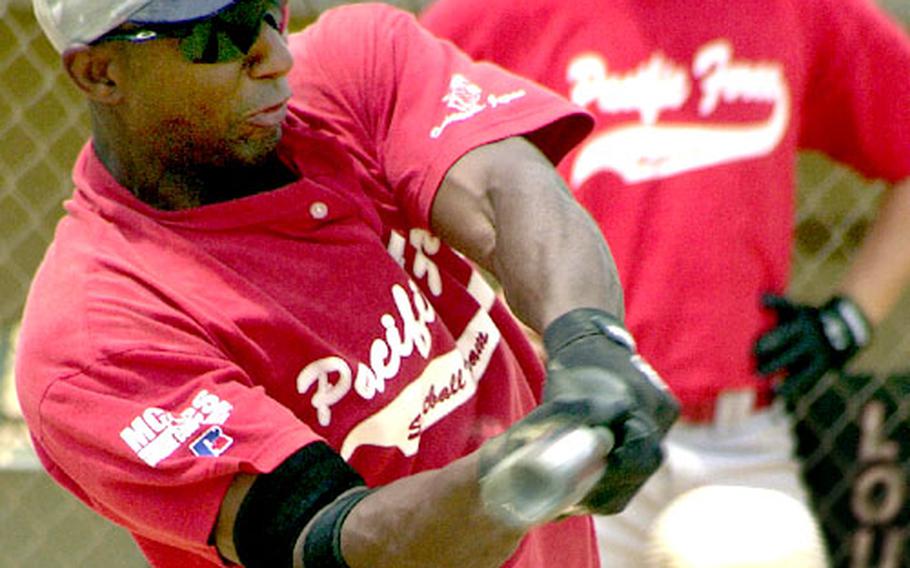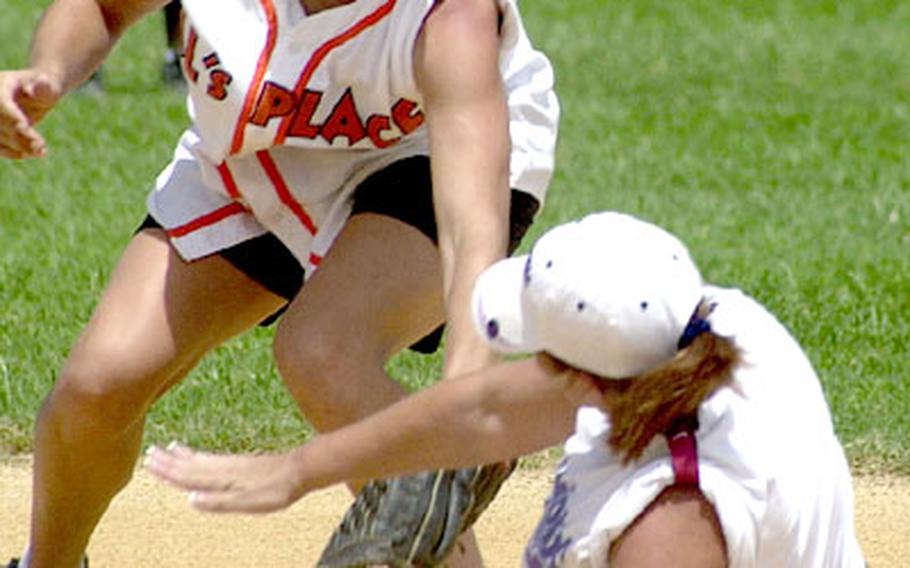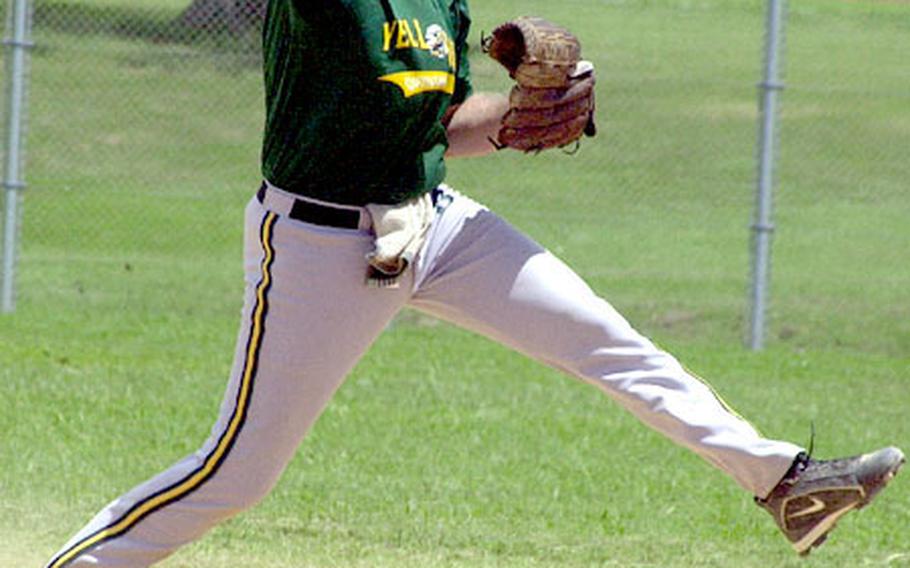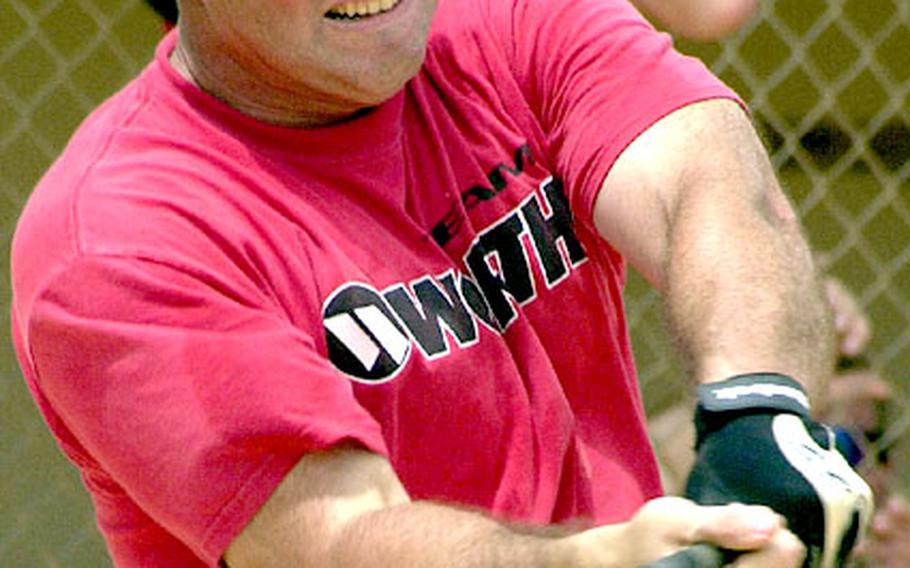 KADENA AIR BASE, Okinawa — Defense ruled the day as the the TPS Diamonds demolished Al's Place 15-2 in an all-Okinawa women's championship game at the 9th Kadena Klassic open interservice softball tournament.
Meanwhile, Pacific Force used a different approach, powering its way to the men's crown, beating Yellow Box 22-11 in another all-Okinawa clash.
TPS Diamonds 15, Al's Place 2
The Diamonds never trailed, leading 5-0 after two innings and breaking it open with an eight-run sixth, banging out just nine hits but taking advantage of nine walks.
The Diamonds sparkled in the field, squelching four rallies and saving at least six runs in the process:
¶ Left-center fielder Candace Dugo made a running, headlong catch of a line drive in the second inning and cut off what appeared to be a sure triple by snaring another liner in the third.
¶ Shortstop Meaghan Sinclair-Kimbrough chased down a ball in foul territory behind third base and gunned down a batter trying to stretch a single into a double.
¶ Second baseman Alicia Moore fired a strike to catcher Vicki Pryor in the fourth inning, catching Sarah Tomarcio of Al's Place at home plate.
vNeya Dowling jumped to snag a liner at third base in the sixth inning, short-circuiting a potential rally with runners at first and second and one out.
"Our defense shined today," coach Al Lozano said. "We work on defense. We all know the girls can hit, but I'd rather see somebody dive and make a stop than hit a home run."
At the plate, Twyla Sears paced the Diamonds with a double, a triple and four RBIs in four at-bats. Dugo was 2-for-3 with an RBI and Gina Tash drove in two runs with two singles in four trips.
With the victory, TPS has captured the first three legs of the Pacific interservice Grand Slam circuit, with only the Typhoon Classic remaining Oct. 17-19 at Torii Station, Okinawa. No women's team has ever won all four Grand Slam tournaments in one calendar year.
Pacific Force 22, Yellow Box 11
While the gloves fueled the Diamonds' title drive, defense deserted Yellow Box, which led 9-6 in the fifth, only to watch that lead evaporate thanks to errors, which opened the floodgates.
Pacific Force scored six times in the fifth and poured on 10 more runs in a sixth inning in which they sent 15 men to the plate.
"Fundamentals, and you can underline it," Yellow Box coach John O'Brien said. "It all revolved around fundamentals. That's what got us to the championship game."
Falling behind by three runs after racing to a 5-0 first-inning lead served as a wakeup call, Pacific Force coach Don Field said.
"Usually that's what happens," Field said. "They went up and then we said, 'Hey, let's start hitting the ball.'"
Pacific Force, which has won 38 of the 58 Grand Slam tournaments since the circuit began in 1989, ripped 24 hits. Newcomer Jeff Hill's two-run homer — hit into a stiff outfield breeze — sparked the six-run fifth.
Hill finished 3-for-4 with three RBIs, while Jesse Herrera hit two sacrifice flies and a triple and knocked in four runs. Gary Chaney, Scott Roe, Carlos Aguon and newcomer Chris Hunsley each had two RBIs.
For Yellow Box, which has gone 1-2 in Grand Slam tournament finals this year, Jason Whinery and All-Air Force slugger Dexter High each had three hits, High with a sacrifice fly and a solo homer. Eric Rossignol banged a three-run homer and Erik Russell drove in a pair of runs.
---
---
---
---