Top competitors headed to Okinawa for Petty meet
by
Dave Ornauer
March 28, 2018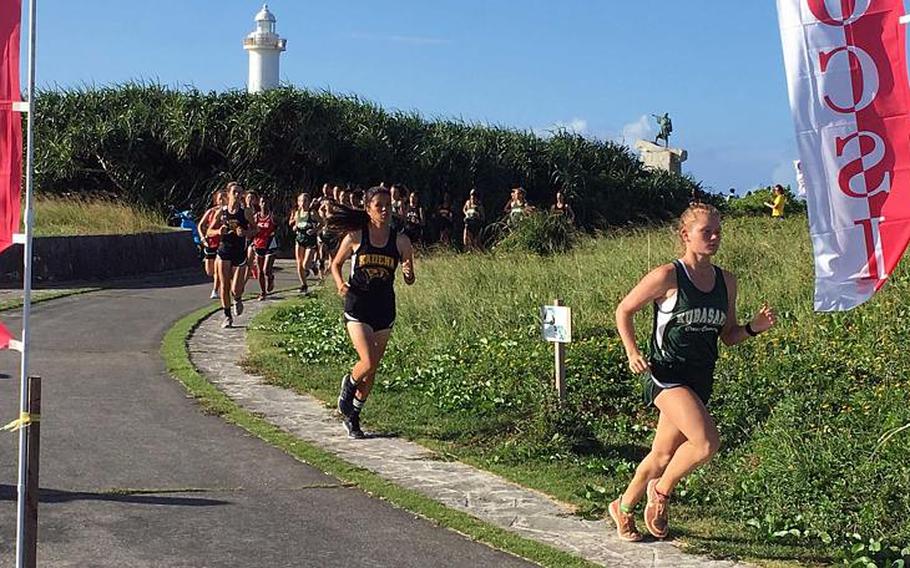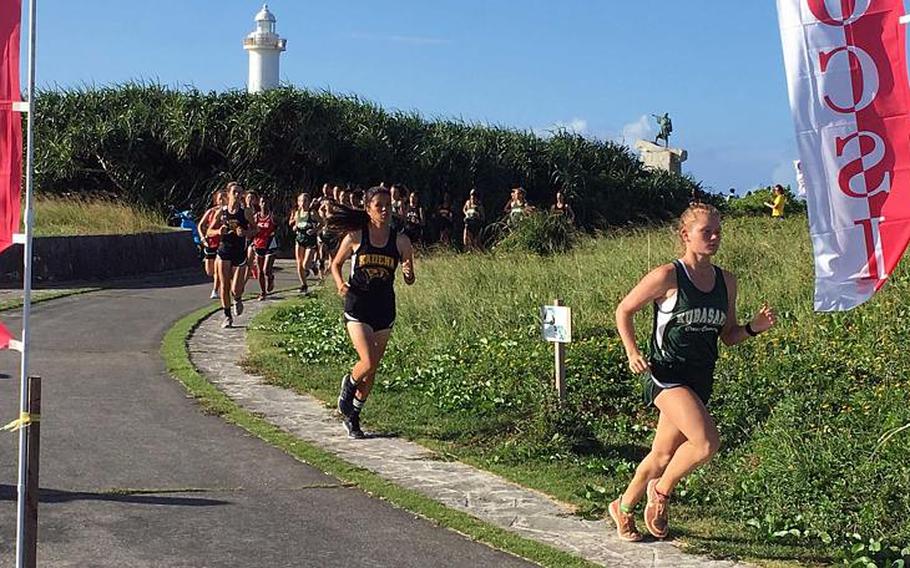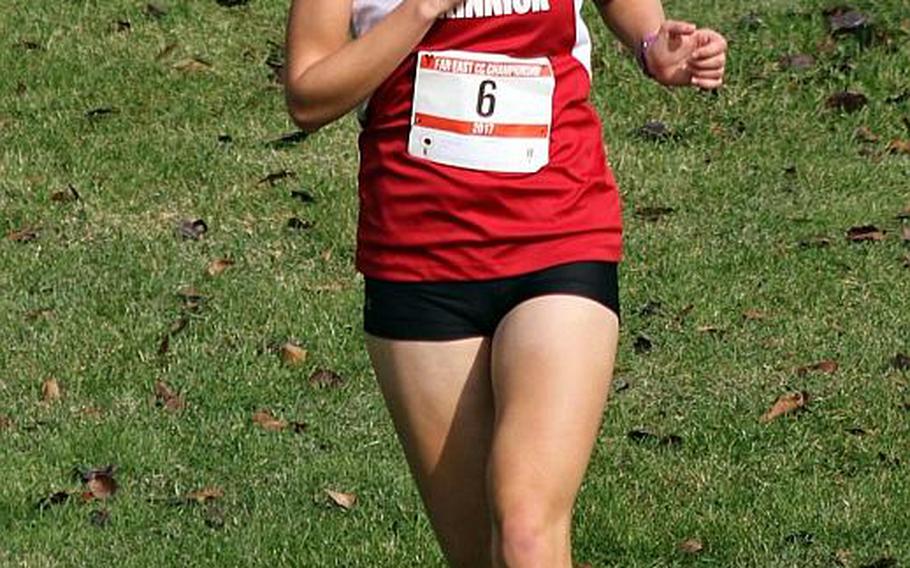 They're each the reigning girls cross country champions in their respective districts. One of them - Taryn Cates-Beier of Nile C. Kinnick - won the Far East meet title last October.
Now, seniors Cates-Beier and Emma Sheedy of Guam High and sophomore Elizabeth Joy of Kubasaki are set to square off in the 1,600-meter run during Friday's 14th Alva W. "Mike" Petty Memorial Meet at Joy's home Kubasaki track.
It's a rare chance for three athletes possessing strong running cachet to square off during an in-season meet that for some is a dress rehearsal for the Far East track meet May 21-23 at Yokota.
"I'm really excited," said Sheedy, the reigning Guam 400 and 800 champion who for a brief time last season held the island records in the 800 and 1,500.
The Petty meet could serve dual purposes for her. Guam's season doesn't start until next month, so it's a preseason meet for her. And since Guam does not compete in Far East it's Sheedy's only chance to compete against DODEA-Pacific athletes.
Friday will be her first time running the 1,600 in competition and her first time running against Joy or Cates-Beier.
"My workouts haven't changed; I'm just mentally preparing for an extra 100 meters," said Sheedy, whose top 1,500 time is 5 minutes, 5.9 seconds last March 31. "I like having that kind of competition. They'll be able to push me to start the season very well."
"You get to see different faces," said Cates-Beier, whose personal best in the 1,600 is 5:31.38 set May 16. Her 5:39.77 on March 17 is the top time for DODEA-Pacific runners so far this season and she also leads in the 800 field with a 2:28.73.
"It's like preparation for Far East. You're running in closer to that temperature. And it will be nice to see Elizabeth again."
Joy's 5:41.39 in the 1,600 is third in DODEA-Pacific, and she's second in the 800 with a 2:29.45. "I feel very confident," Joy said. "I feel like I've been doing really well and pushing myself more. I'm ready for the competition."
Though only 10 athletes are coming from off-island - nine from Kinnick - for this edition of the Petty meet, they are strong in their respective disciplines, according to their records.
Cates-Beier's distance teammates and training partners Erin Stonebarger, a senior, and Rissa Eilmes, a sophomore, are entered. Stonebarger's 2:33.21 is third in DODEA-Pacific in the 800, while Eilmes' 12:24.53 is second in DODEA-Pacific in the 3,200.
Kinnick senior Isaiah Brown leads DODEA-Pacific in the 200 (23.27 seconds) and 400 (51.66). He'll face strong challenges from Okinawa speedsters Eric McCarter and Javonte Morris of Kadena and Keonte Caines and Vincent Hill of Kubasaki, all in the DODEA-Pacific top 10.
Kinnick senior Exotica Hall, the two-time reigning Far East high jump champion and record holder in the event, will square off against Kubasaki's Ja'Tavia Caller. Hall's 5-foot-1 leads DODEA-Pacific; Callier is next at 5-0¼.
Callier will also face off against Kinnick junior Sontti Sesay in the hurdles. Callier's 15.39 tops DODEA-Pacific in the 100 hurdles, with Sesay third in 17.66. Callier is second in the 300 hurdles at 48.61, behind reigning Far East champion Britney Bailey of Yokota (48.14).
"I'm excited to see how my times compare with theirs" Callier said.
The Petty meet begins at 9 a.m. Friday at Mike Petty Stadium. Other teams competing are Zion Christian and Okinawa Christian.
Twitter: @ornauer_stripes