Titles first for tennis champions
---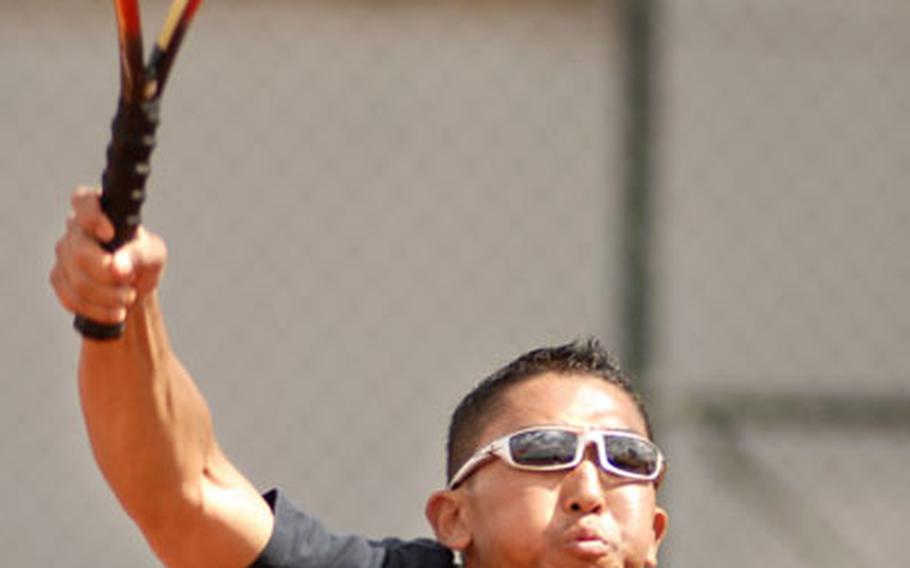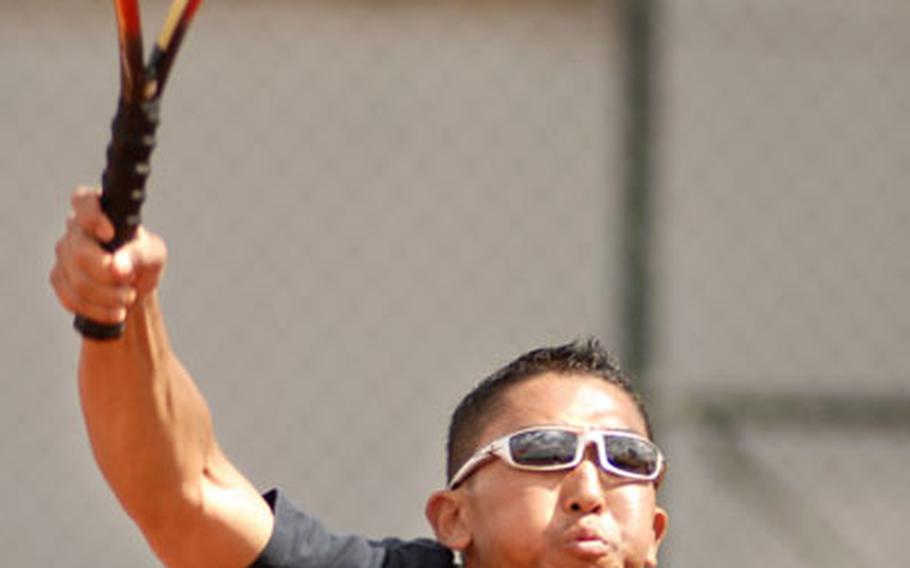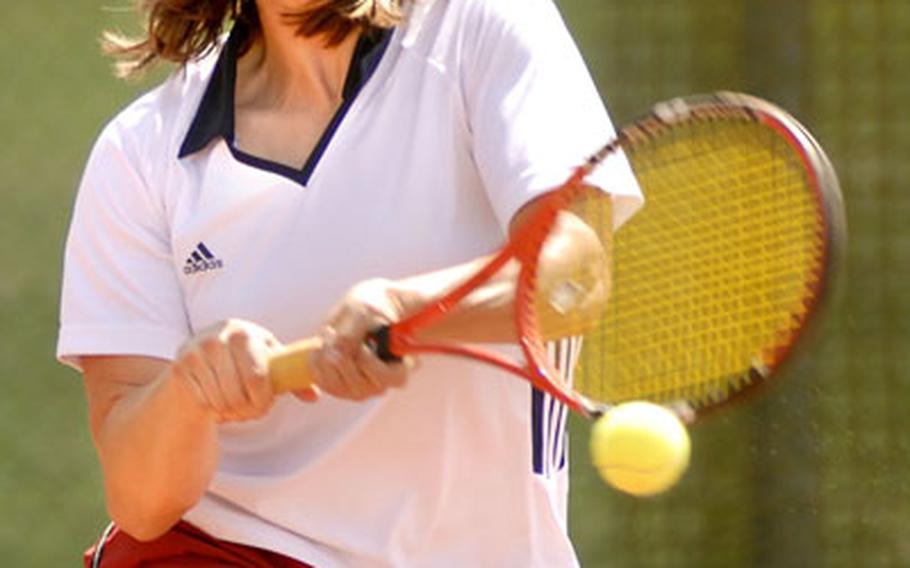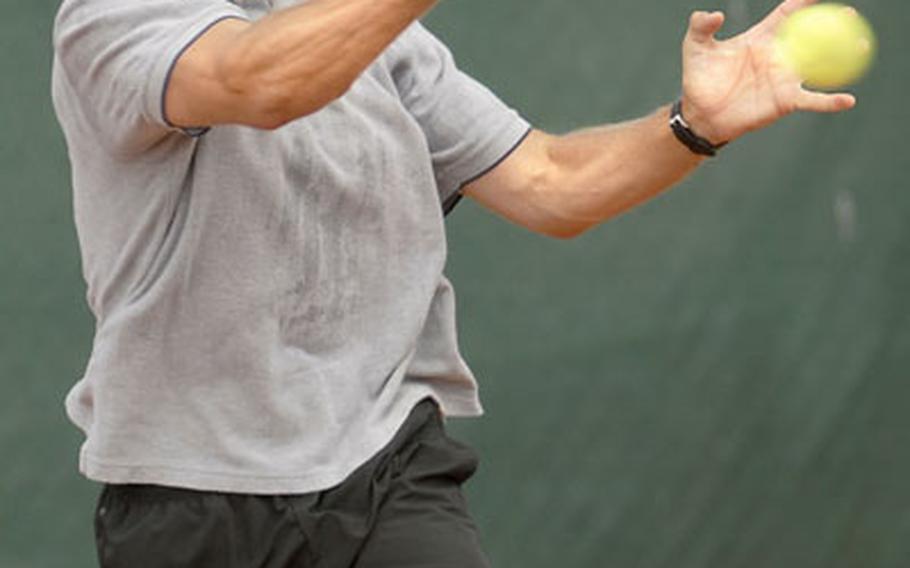 HEIDELBERG, Germany — A soldier from Bamberg and an Air Force spouse from Spangdahlem, both from Germany, captured the men's and women's singles titles Sunday at the U.S. Forces Europe tennis championship tournament.
Jamie Rydell, an Army specialist, toppled a perennial champ while Maya Pardee beat a teenager en route to their first U.S. Forces titles. The three-day event was held at Patrick Henry Village in Heidelberg.
"This guy is like a beast," Rydell admiringly said of his 57-year-old competitor, Roy Tannis. "As far as I know, he's never lost a singles match here."
Tannis, who confirmed as much, beat Rydell in straight sets two years ago. On Sunday, it was Rydell's chance to return the favor. Rydell, 34, defeated Tannis 6-3, 6-1 with consistent backhand and forehand play.
"I felt I had control," Tannis said to a couple of supporters as he walked toward the locker room after the match. "I just didn't execute."
There was no mention, until much later, of the upper left thigh injury that had Tannis wondering as recently as a month ago whether he would even participate.
Earlier in the year, Pardee's status was in doubt, too.
A German national, the 27-year-old had no plans to play, only because she didn't know about the tournament. Her husband, Mark, an Air Force technical sergeant, learned about it while on temporary duty in Kaiserslautern.
To hear Pardee talk, it sounded as if she was the player who lost 6-1, 7-5, and not 18-year-old Alessandra Pickerill.
"I was a defensive player today," Pardee said. "She didn't give me much of a chance."
Instead, Pardee, sensing her opponent's nervousness and unsteady play, simply tried to keep the ball in play and wait for Pickerill to make a mistake. The second set was much closer than the first, but, in the end, Pardee prevailed.
Others prevailed as well Sunday. Besides the men's and women's open final, there were five other matches:
In men's senior play (ages 30 to 39), Craig Hendrix defeated Gus Leotta 6-0, 6-0, while in the above-40 circuit Markus Ray Ford topped James Moss, 6-3, 6-2. The women were not represented in those two categories.
Earlier in the day, in doubles' play, Kim Daffron and Sally Cotter beat the duo of Paulina Ryan and Alice Rahaeuser 6-1, 6-0. On the men's side, Sam Pohl and Steve Kwon defeated Jamie Rydell and James Moss 2-6, 7-5, 6-1.
In mixed doubles, Tannis and Pickerill didn't go home empty-handed. They beat Mark and Maya Pardee 6-0, 6-1.
---
---
---
---