There was no match for Patch in Italy
---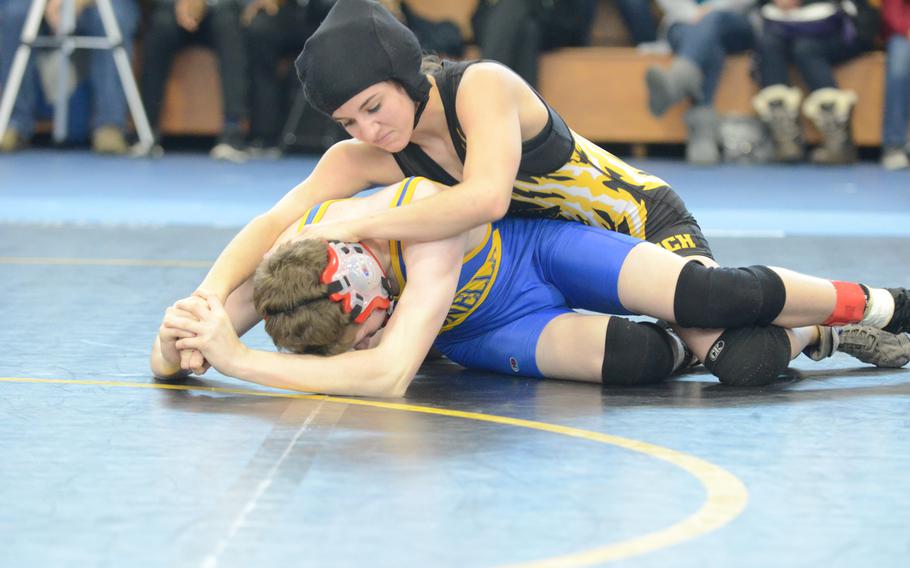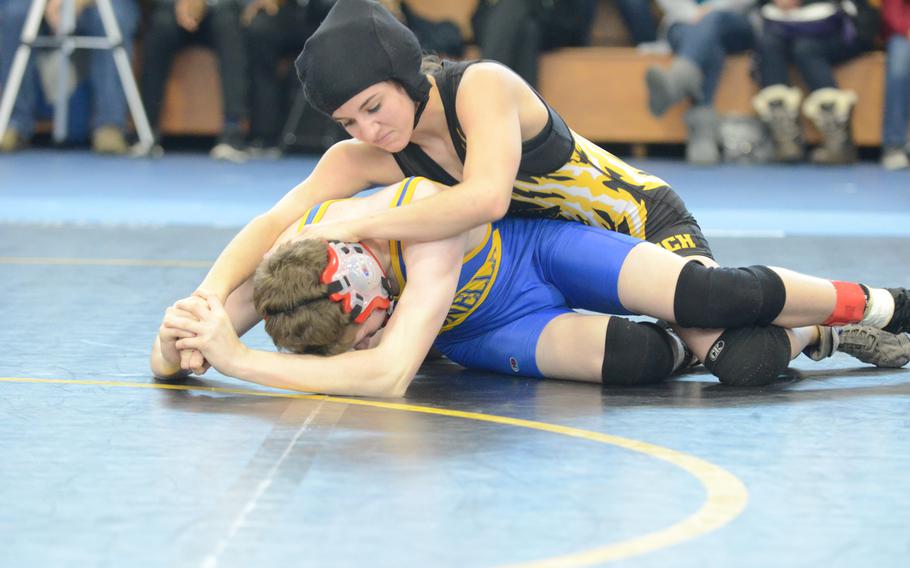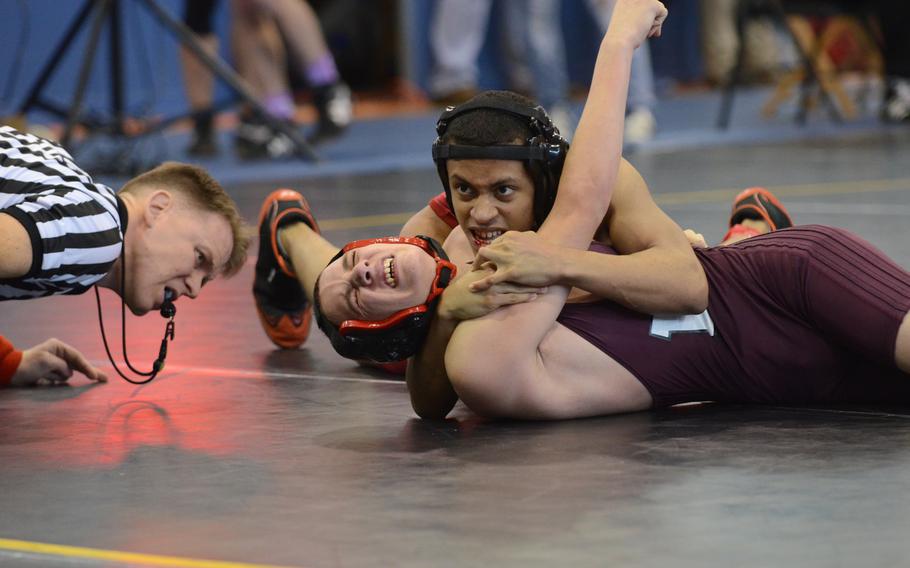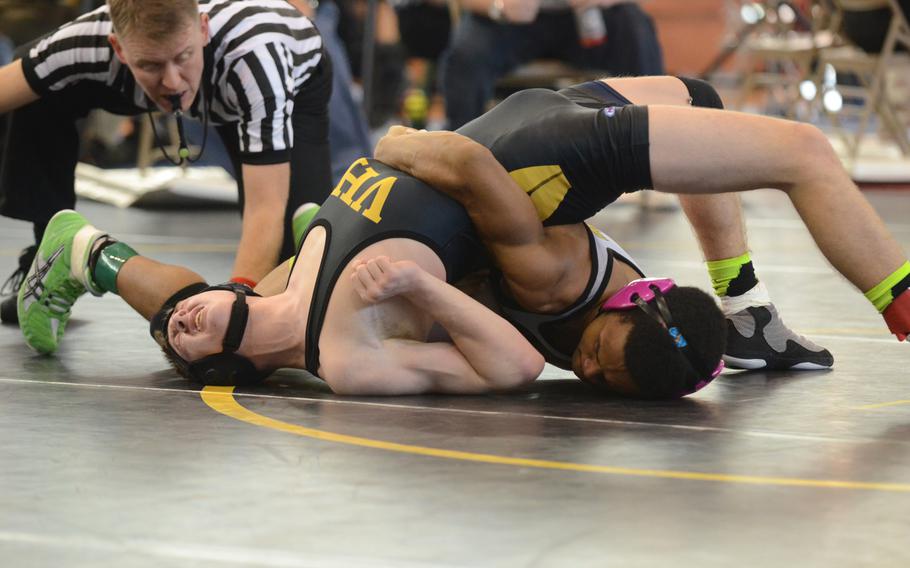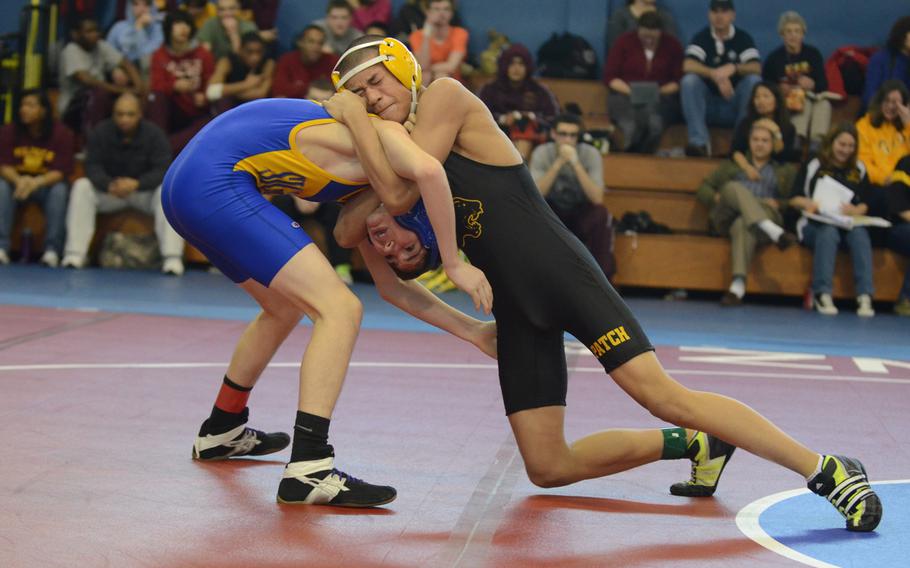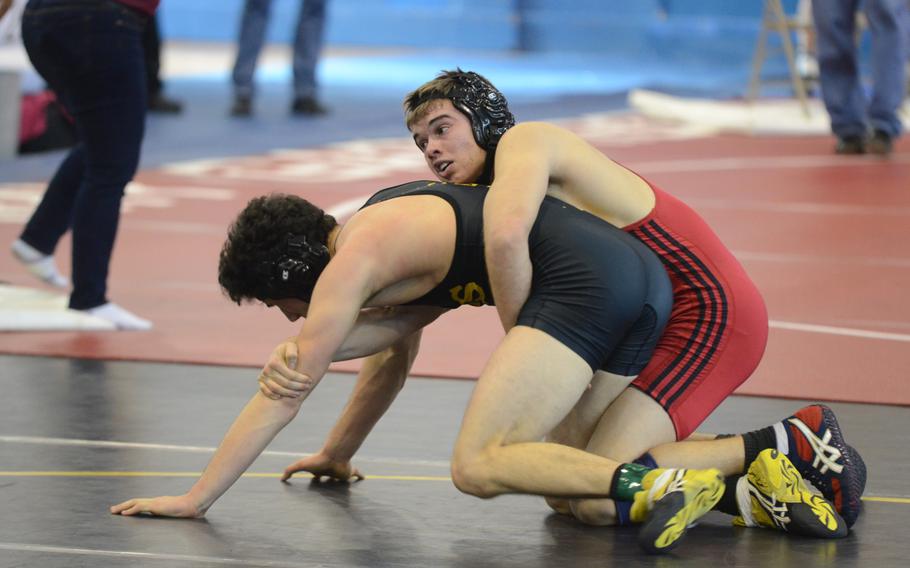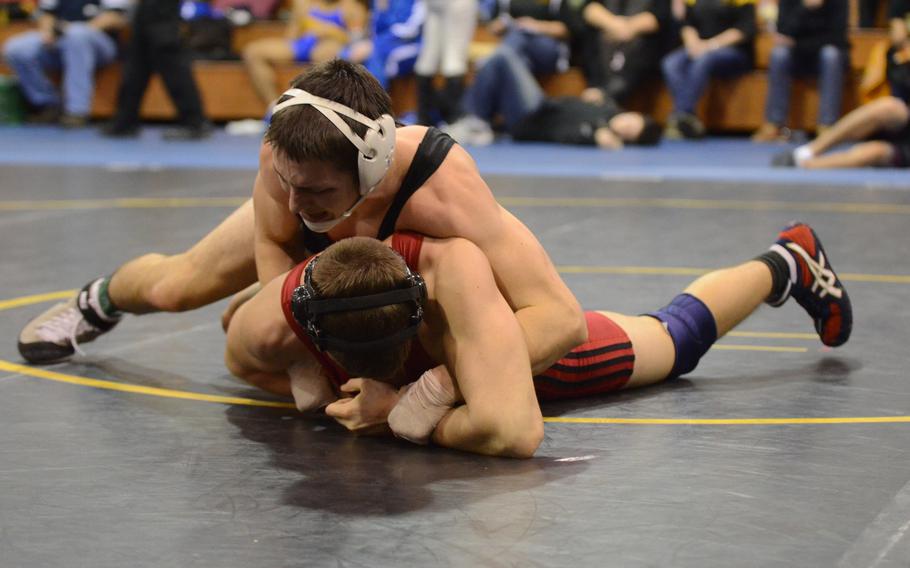 VICENZA, Italy – There's something to be said about quantity when it comes to wrestling in DODDS-Europe. But quality certainly helps as well.
Patch, one of two Division I schools from Germany to make a rare trip south of the Alps to attend the sectionals in Italy, proved Saturday it had both.
"You can definitely tell the difference by just looking at the teams," Vicenza's Marshall Perfetti said, while comparing Patch to the Italian schools. "You can tell they are a very disciplined team and even though they are a big team, they're united."
The Panthers brought 27 wrestlers to Saturday's match and a total of 23 of them would earn an automatic spot at the European Championship in Germany.
"Some say it's unfair to have a larger school in the competition," Aviano head coach Robin Clement said. But he's not one of them. "If you're going to call the Europeans a championship, you have to have the best wrestlers there and I think today's competition put the best players out there."
One qualifier, who didn't take first or second, still stood out from all the other wrestlers.
"They treat me just like they treat everyone else," Patch junior McKenna Fields said. "Not like a female – but like another opponent."
Fields is no stranger to wrestling. In fact, this marks the third year she's earned a spot at the championship meet in Germany.
"It's a bit intimidating being the only girl, because all eyes are going to be on you, but it makes for a great opportunity to show people girls can do it as well," Fields said about the sectional qualifier.
While Patch stood out by sheer numbers alone, it wasn't the only one to send qualifiers up north.
Naples' Miles Davis, Jordan Hoffman and Josh Hensy all took second, succumbing to Patch's Robert Call, Jonathan Brabazon and Steven Ashbaugh respectively.
If anyone overcame the odds during the meet, it would have to be Aviano's Daniel Dinges, who has battled Vicenza's Perfetti for the last two years and until Saturday, had never beaten him.
Dinges took the 160-pound match 15-7 to claim a spot in the finals. But Vilseck's Will Peters proved to be too much.
While Dinges enjoyed the opportunity to compete against the usual competitors – and win – he said the wrestlers from Patch and Vilseck definitely made the competition tougher.
"They're just aggressive, they're out there winning it – it's tough," Dinges said.
New to wrestling in Europe, but not new to wrestling, Peters was an all-state wrestler from Georgia last year and has high hopes for Europeans.
"I've got confidence, but I don't want to change it to cockiness," Peters said. "I have a lot of work to do and with the help of my teammates, I hope to be ready."
Vilseck had four first-place finishes and one third. Naples had five qualifiers, Vicenza four and Aviano three.
The Italian Division II schools did earn the respect of at least one competitor from Germany.
The teams in Italy are "definitely stronger than the athletes in Germany," Peters said as the meet wrapped up for the night. "Not to mention they have good sportsmanship."
---
---
---
---