Girls soccer preview
There's goal scorers aplenty on fields around Pacific
by
Dave Ornauer
March 23, 2017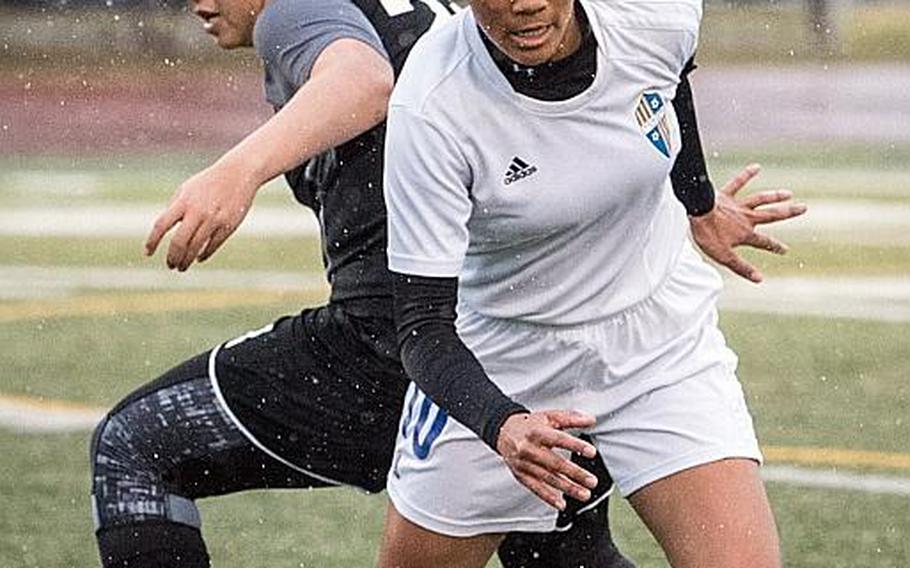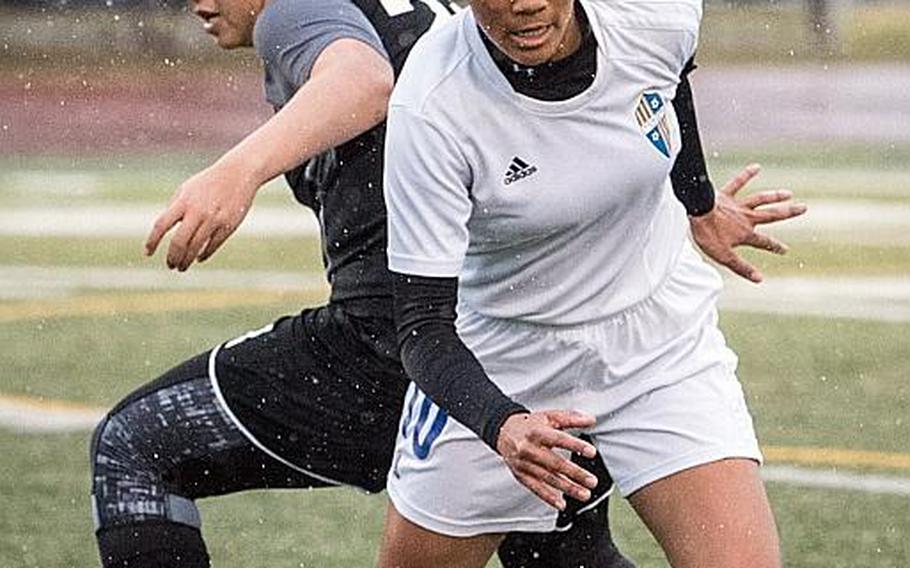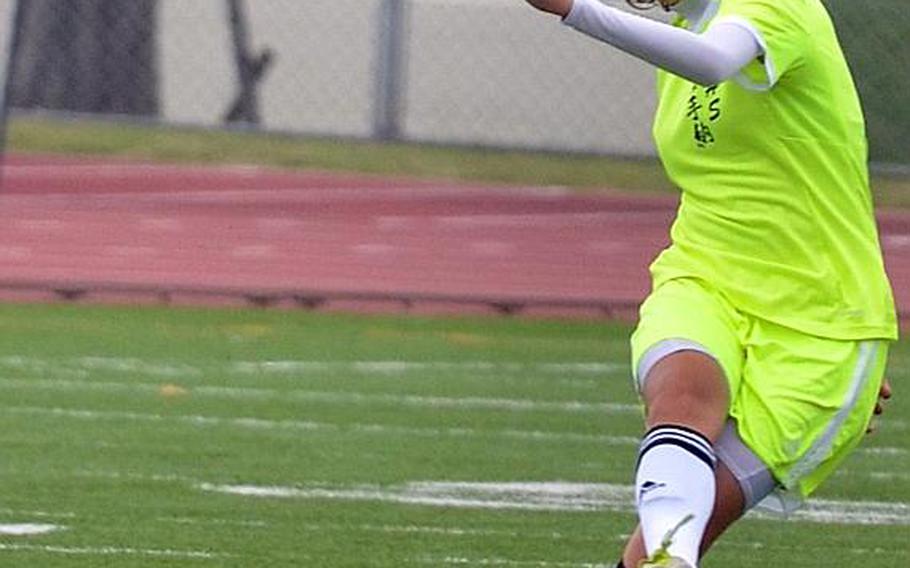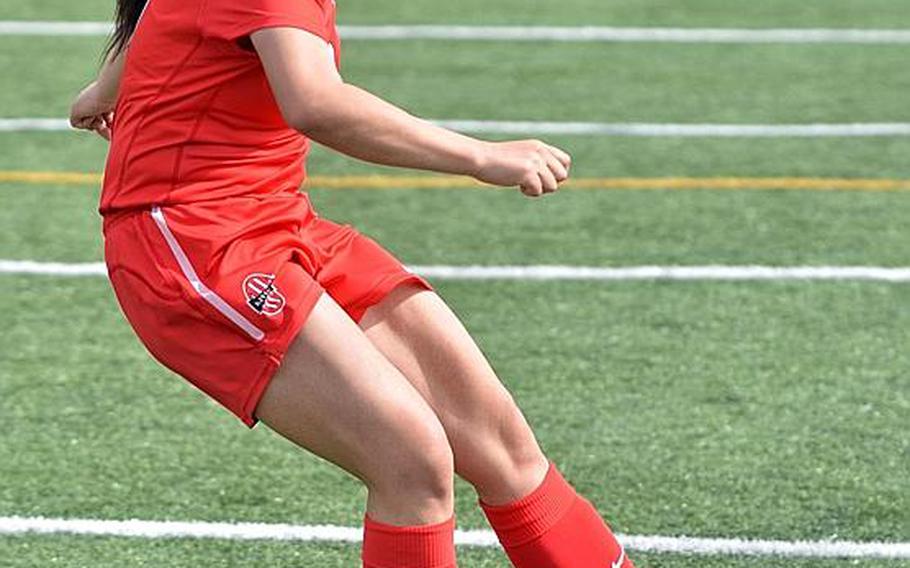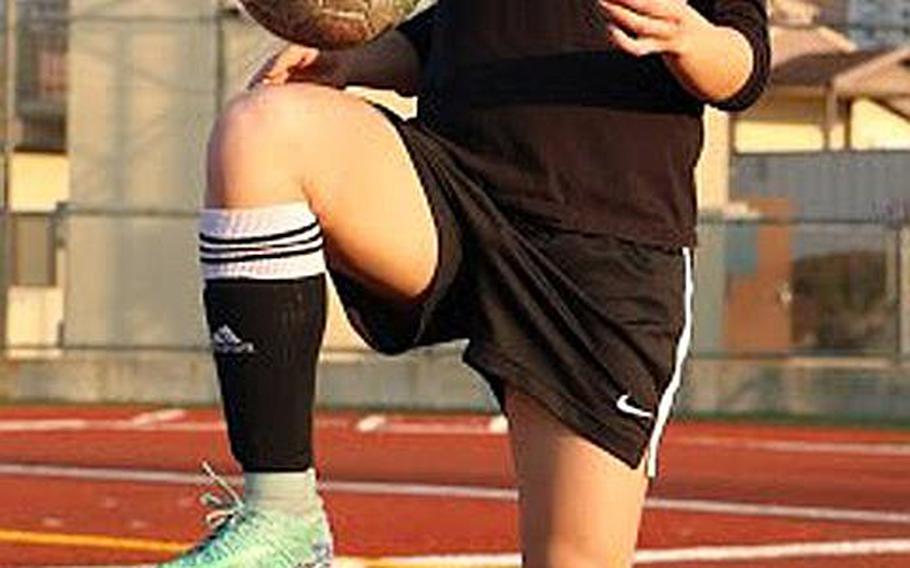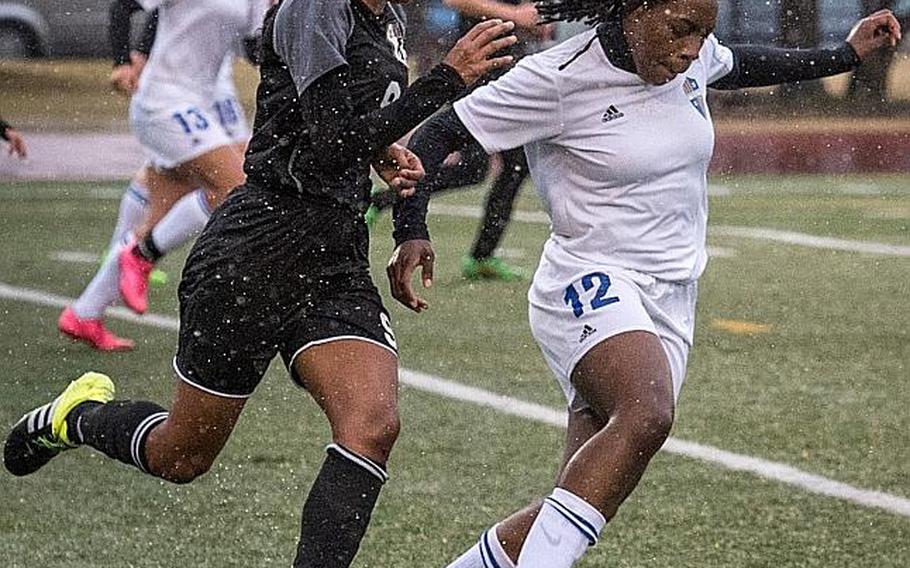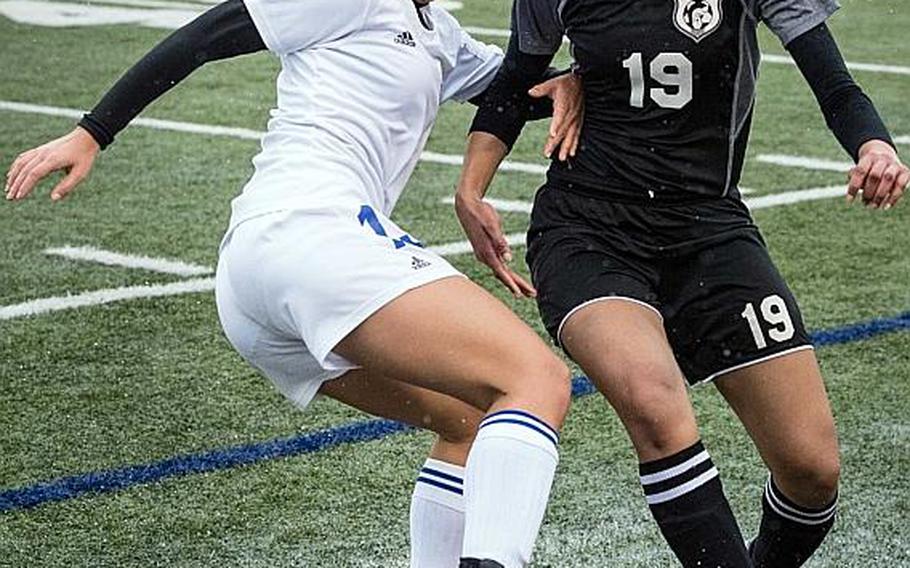 YOKOTA AIR BASE, Japan – A hard chill permeated Yokota's Bonk Field on a dank, cloudy recent afternoon. But during girls soccer practice, the action was anything but cold.
Junior strikers Regina Dukat, Ai Robbins and Jamia Bailey, with a combined 72 goals their first two seasons, took turns firing shots at freshman goalkeeper Emily Taynton. All the while, veteran coach Matt Whipple cast an admiring eye on the proceedings.
"They're the strike force," said Whipple, in his 12th season at the helm of the two-time defending Far East Division II champion Panthers. "They're going to score. That makes for a happy coach."
Indeed, the trio has combined for 10 goals for Yokota, 2-1 out of the gate so far this season, taking two matches at Sasebo Naval Base last weekend before falling 4-1 to Zama on Tuesday in the rain.
Despite that hiccough, Whipple sees no reason why the Panthers can't continue their momentum from late last season, which ended with a shootout victory over Osan in the D-II final.
"We're ready to press on from where we left off last year," said Whipple, who has five more returning players from the Panthers' Far East team. "And we have several new additions whom we're hoping will work out. Overall, we're looking OK."
Yokota should have plenty of company on the road to a three-peat, starting with that Zama team that's flush in returning firepower in junior Rachel Norton (34 goals) and senior Amanda Stephens, who has eight so far this season.
Matthew C. Perry, third in D-II a year ago, lost two key midfield parts, but returns senior Bobbi Hill, with 108 goals in three season, including 66 last year, the most since Kadena's Jen Abel (83) in 2007.
"The core of our defense and the point of offense hasn't changed," Samurai coach Tige Tarleton said.
Osan lost Andrea Carandang and her 105 career goals, but several veterans return, with senior Haille Nugent trying goalkeeping for the first time. Allyson Marek brings athleticism and scoring power from her former home of Sheppard Air Force Base, Texas.
"It will take a lot of hard work to match the skills of last year's team," Cougars coach Sung Plourde said. Osan is trying for its Pacific-record ninth D-II title.
Even E.J. King is making noise, getting off to a school-best 3-2-2 start behind freshman flash Gabi Shultz's six goals.
While Yokota is chasing three straight titles, Kubasaki hopes to continue its run; the Dragons already have won three straight Division I crowns.
But Kubasaki must get by without two-time D-I MVP Alexis Townsend, who transferred.
The Dragons still have talent, led by sophomore Myca Ingram's 34 goals, but coach Steven Casner says he hopes to install "more discipline and more of a work ethic" to the team. "It's not going to be easy. We have more holes than in the past. So they're going to have to work for it."
Ingram is a "superb athlete," Casner said, while midfielder Reiko Lemasters, a senior, possesses "amazing toughness and knowledge."
Junior goalkeeper Lexi Klimek and junior defender Tasher Odom are a continued presence on the back side, Casner said. "To have a trained, tough keeper is always a bonus. Tasher, she works her butt off, has a positive attitude; she's a great teammate."
Also in rebuild mode is Nile C. Kinnick, D-I runner-up the last two years. The Red Devils opened with a school-first loss 4-2 Tuesday to Sacred Heart.
Seoul American features a new coach, Francine Imrie, but returns powerful scorer Natalie Cargill. Kadena is starting over, having lost most of its scoring firepower, and American School In Japan also faces its building challenges, with a new coach, Shane Prairie.
Twitter: @ornauer_stripes