Taegu American loses height, finds perimeter game, victories
---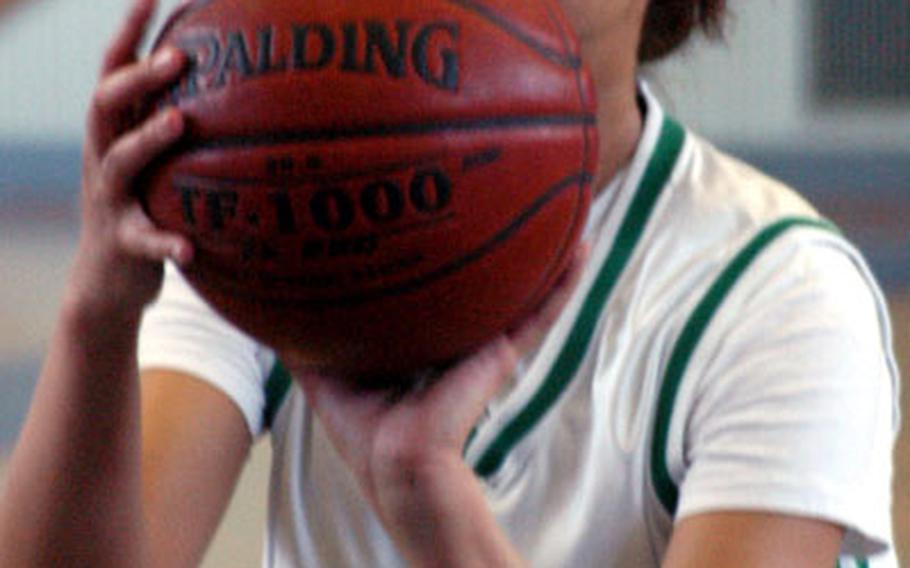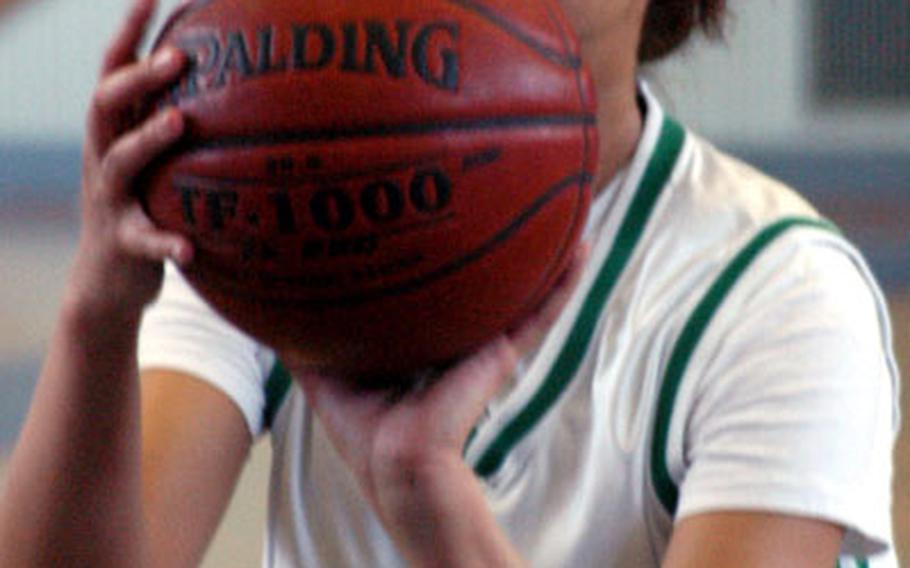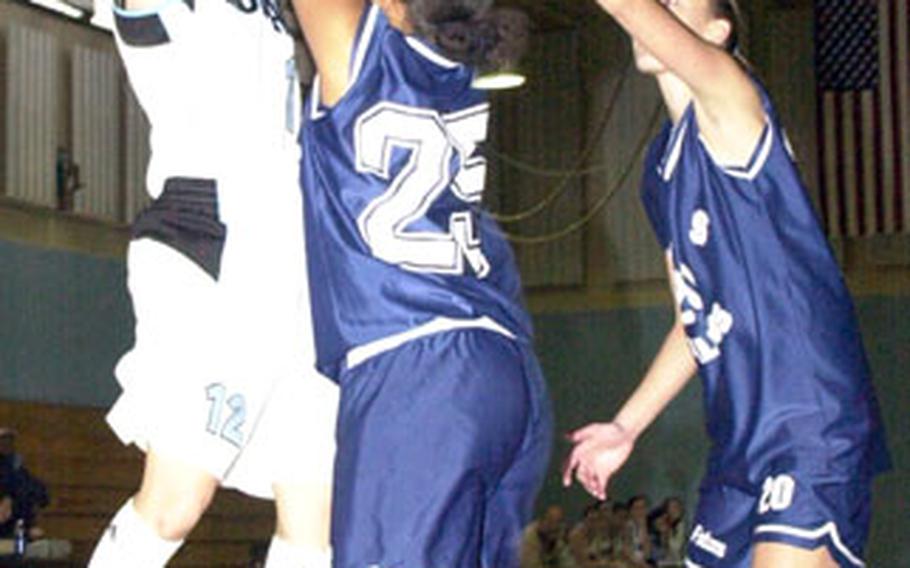 Things didn't look so good at the start of the season for the Taegu American boys basketball team.
Bereft of the height that helped the team finish 8-8 in the Korean-American Interscholastic Activities Conference last season, new coach Phillip Loyd found his Warriors facing mostly taller foes. After road losses to league-leading Seoul Foreign and runner-up Seoul American, Taegu was 4-12 and 1-4 in league play on Jan. 20.
Instead of moping, the Warriors did something about it.
Emphasizing defensive quickness, crisp ball-handling and solid perimeter shooting, Taegu once more hit the road and came alive for a 73-63 victory over Taejon Christian International on Saturday that came on the heels of a 78-63 triumph Friday at Seoul International.
The Warriors' coach said those victories might have helped the team turn the corner.
"We had to change the identity and complexion of the team," said Loyd, who transferred to Taegu after four seasons coaching Pusan American.
Three low-post players, including double-figure scorer and rebounder Duri Balat, graduated or left Taegu after last season. That left a core of three able, if short, veterans, including Thomas Brooks, who scored 60 points in the two weekend games. Wil Galbreath added 33.
The emphasis, Loyd said, shifted from pushing the ball inside to attacking from deep.
"We're an outside-shooting team," he said. "Our shooters are starting to become more confident. You have to play them tougher to shut them down."
Two regular-season games remain, both at home, on Friday against Seoul International and Saturday against Yongsan International-Seoul. Then comes the KAIAC tournament Feb. 9-10 at Seoul Foreign and the Far East Class A Tournament at Iwakuni Marine Corps Air Station, Japan.
Whether Loyd's charges can become Class A title contenders remains to be seen, but he predicted that opponents will know they've been in a battle.
With no height, he said, "We're not going to overwhelm anybody … but we can be a good team because of our outside shooting. We should be an exciting team to watch."
Yokota coach: Littlest Eagle could present big danger in Far East tourney
Don't be fooled by the 1-12 record of Robert D. Edgren's girls basketball team, said the coach of the Eagles' latest conqueror, Yokota.
"They're going to do some damage" in next month's Far East Class AA Tournament on Okinawa, Yokota coach Ric Cabral said after the Panthers edged Edgren 56-49. "They're going to beat somebody that they shouldn't be beating."
The biggest reason may be the Eagles' littlest player, 5-foot-3 senior guard Krystine Horsley.
A four-year starter, Horsley helped Edgren stage a rally from a 20-3 first-quarter deficit, as the Eagles outscored the Panthers 20-9 in the second period and kept it close throughout.
"She's tiny but she has a huge heart and she can play," Cabral said of Horsley, who scored six points and dished out five assists in the quarter. She finished with 15 points. "As she goes, Edgren goes. When she gets going, you can see the level of their players' confidence go up."
Cabral usually puts a box-and-one zone defense on Horsley and the Eagles, but tried different defenses on Edgren in preparation for next weekend's battle with Japan League leader E.J. King at Iwakuni Marine Corps Air Station.
As a result, "We saw what happened if you don't focus on her," Cabral said of Horsley.
E.J. King girls strike again; Cobras win Osaka International School tournament
One could easily rename E.J. King's girls "Bridget's band of bandits." In sweeping four games on the way to the championship of the Osaka International School tournament, coach Bridget Vertin's starting guards, junior Kristia and freshman Rizalina Suriben, garnered a combined 40 steals.
"Defensively, we're better than ever," Vertin said after the Cobras downed Canadian Academy 50-43 for the tournament title. She also said the Cobras (19-1) will enter next week's JBL series at Iwakuni "confident."
"I would like to see some more things happen on offense. But the girls are playing well. We've been working on conditioning," Vertin said.
Her Cobras have beaten every JBL team, Class A or Class AA, they've faced — except Yokota, a team they'll meet for the first time. Said Vertin: "I know Yokota will be ready for us."
---
---
---
---