Swimmers leave pool carrying seven new marks
---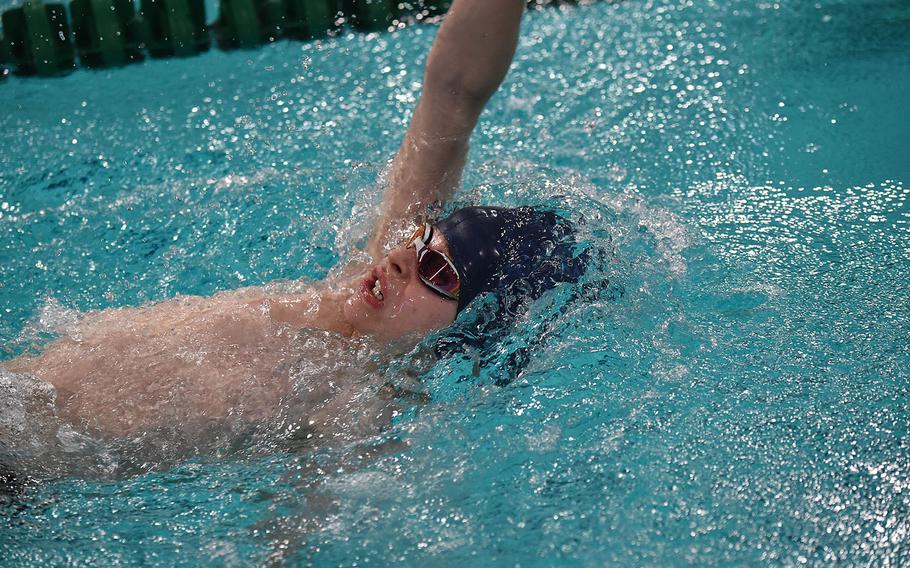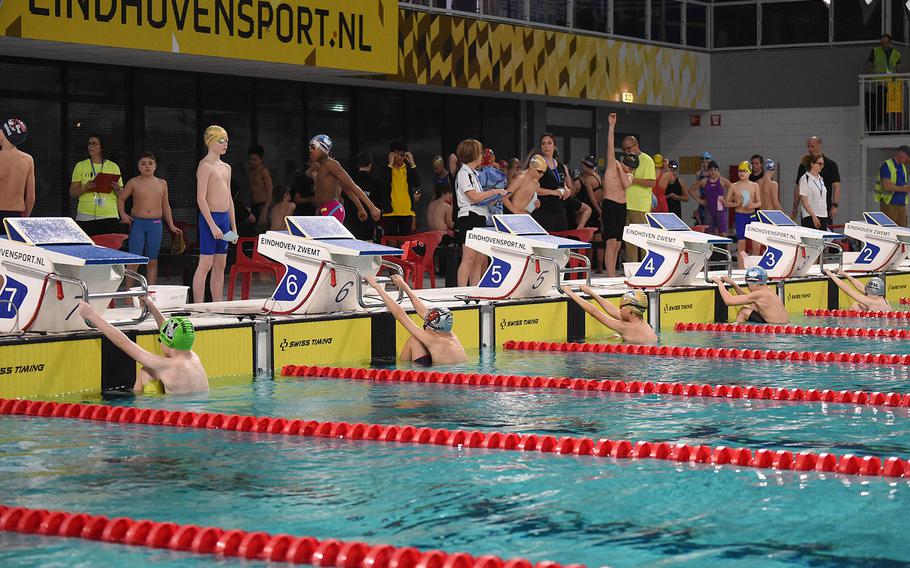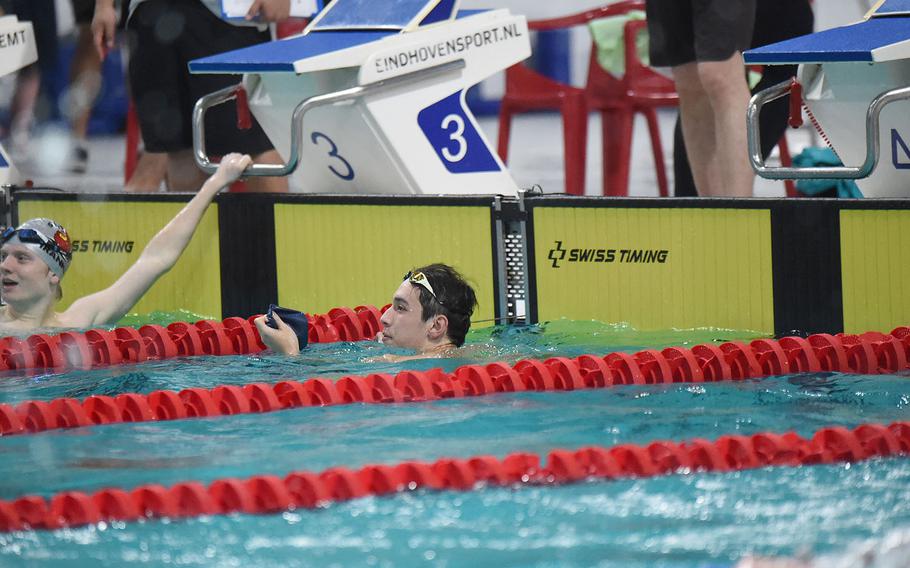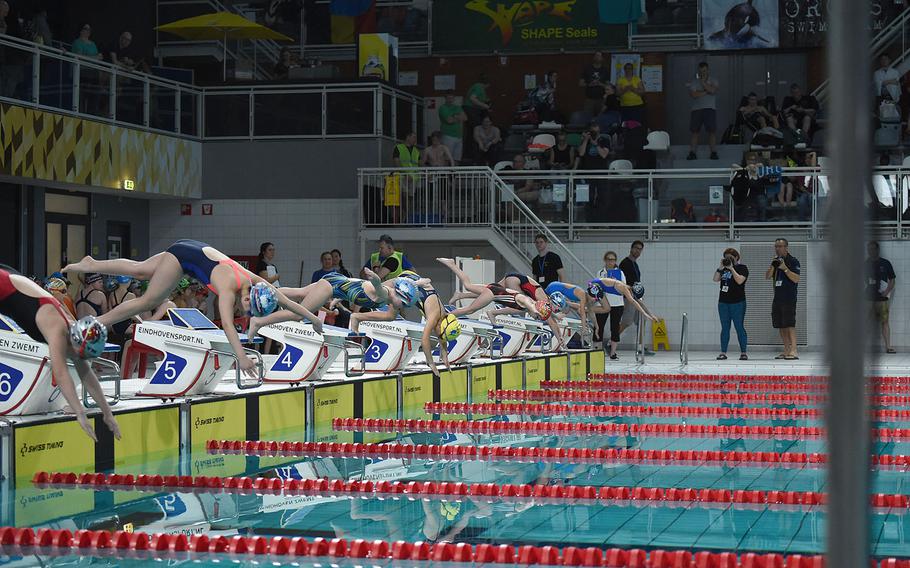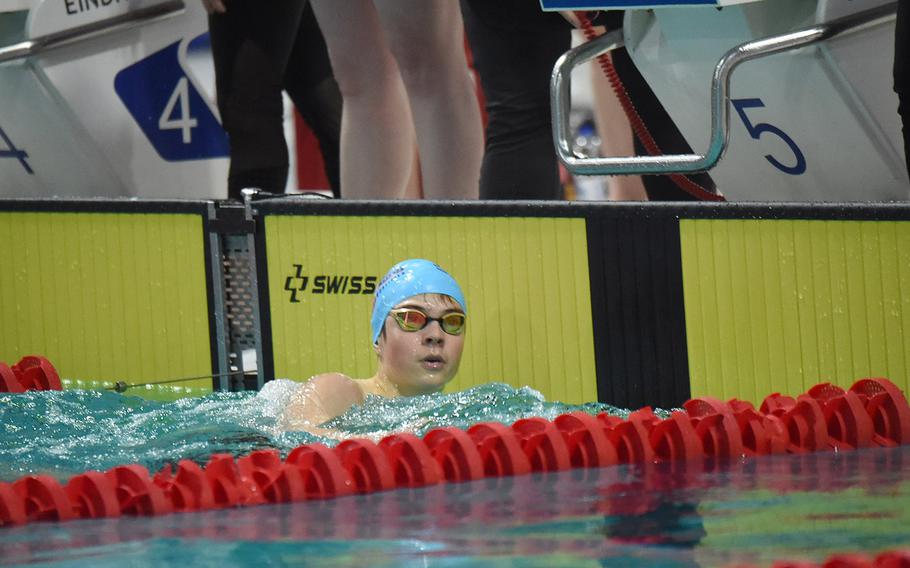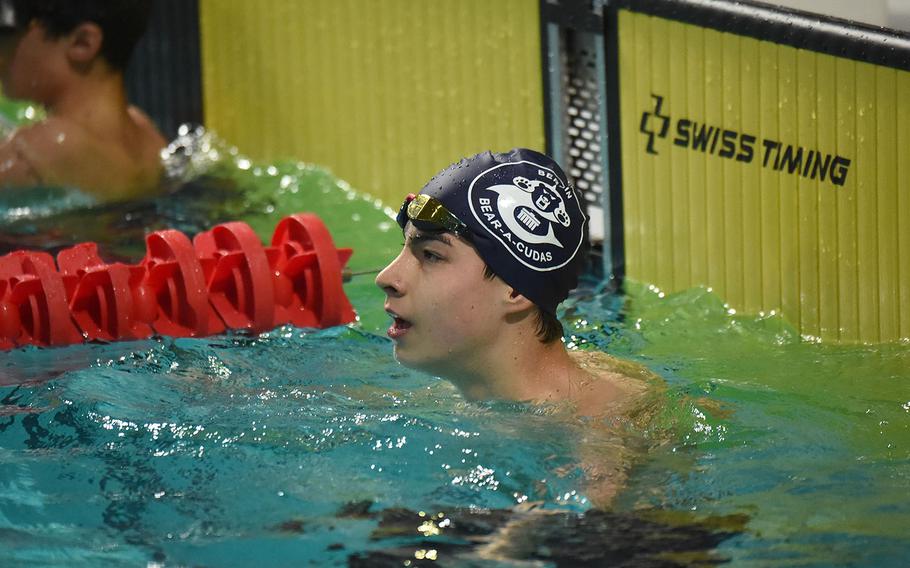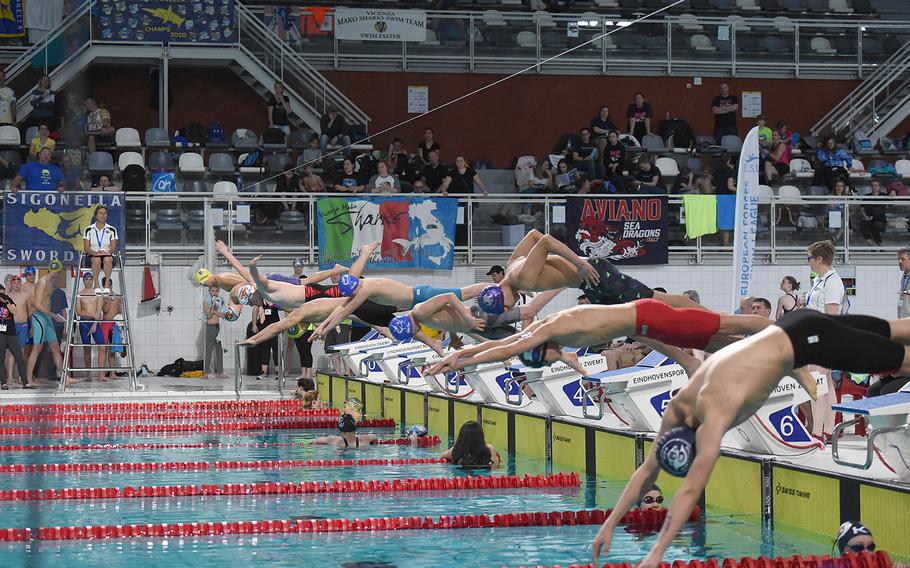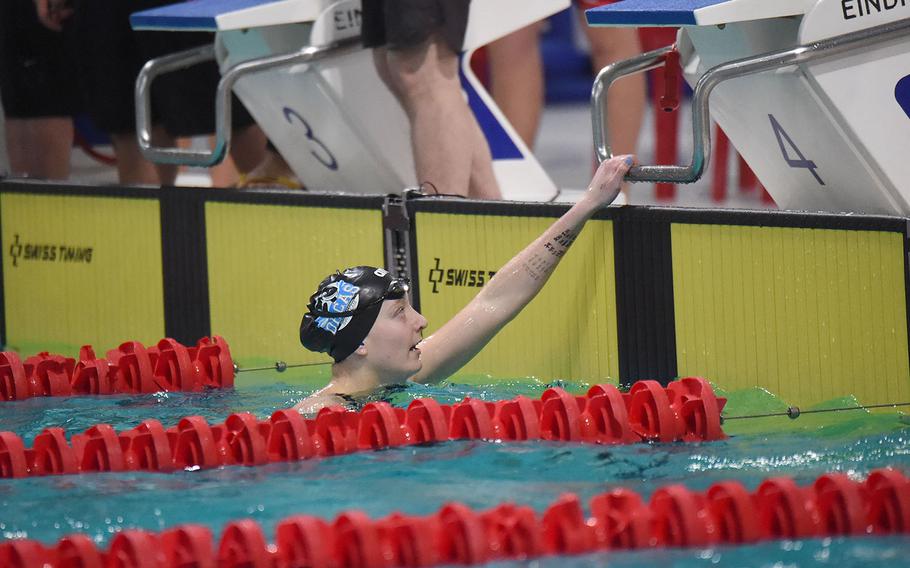 EINDHOVEN, Netherlands ― At some point, there will be a European Forces Swim League championship in which no records will be broken.
That point was not this year.
Seven records were broken during the 2020 championships that concluded on Sunday.
The Kaiserslautern Kingfish sported the most, with 9-year-old Jacob Furqueron, Leon Pierre-Louis, 11, Phillip Osadsky, 14, Abigail Furqueron, 17, and the mixed 17-19 200 medley relay all establishing new marks.
But they weren't alone.
Sixteen-year-old Mia McBride from Stuttgart and Hylcke de Beer, 13, from the Geilenkirchen Orcas also broke records, which are based on various age groups and disciplines.
Jacob Furqueron broke the 200-meter individual medley record in 2 minutes, 56.11 seconds and Pierre-Louis the 100 freestyle (1:05.56). Osadsky set a new standard in the 100 breaststroke (1:10.26) and Abigail Furqueron goes into the books with the best time in the 100 breaststroke (1:14.54) and was also part of the record-setting 200 medley relay team (2:01.60).
McBride established the record in the girls 100 backstroke (1:09.09) and de Beer set another in the girls 100 breaststroke (1:17.77).
In addition to all the records, other swimmers spent plenty of time on the podium receiving medals.
Francesca Dauck, an 11-year-old sixth grader from the John F. Kennedy school in Berlin, was making her second appearance at the event.
"I make a lot of friends when I go to camps and from the European Forces Swim League [championships]," she said.
Dauck contributed 94 points for her team by placing first in the 50 butterfly, 50 freestyle and the 50 backstroke.
"I've been swimming since I was seven or eight," Dauck said. "My family cheers me on and pushes me to do the best I can."
More than 270 volunteers – or almost one adult per two swimmers – helped make the event a success, organizers said. About 500 swimmers from the ages of 6 to 19 competed in the event, representing 17 teams.
"We look to put a competitive swim environment together for swimmers that make it to this level," EFSL President Jamie Buckley said. "The friendship among families here in the league is very unique because of families transferring within the [European] area."
---
---
---
---