Swimmers get set for season-ending event
by
Immanuel Johnson
February 27, 2020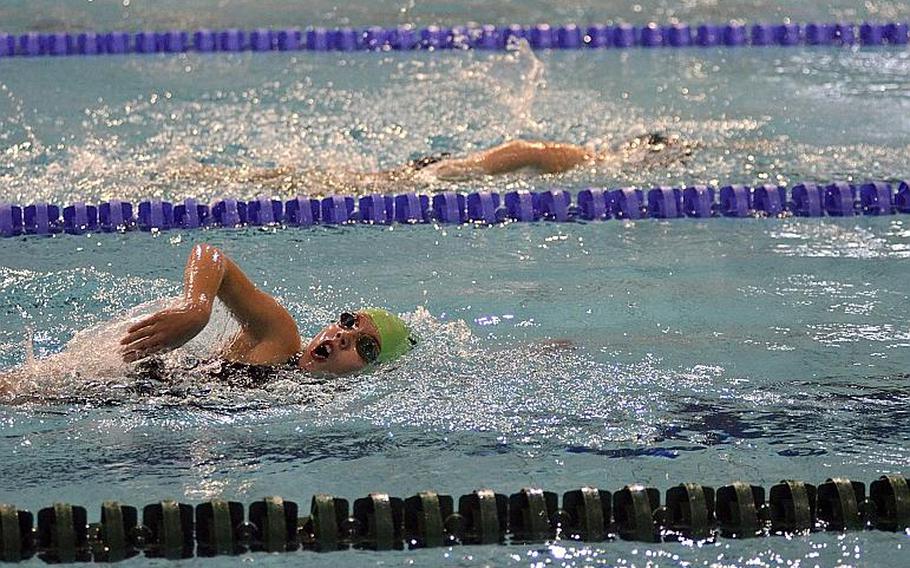 GRAFENWOHR, Germany – Hundreds of American school-aged swimmers are getting set to converge on the Netherlands this weekend.
The European Forces Swim League will hold its annual season-ending championships in Eindhoven on Saturday and Sunday.
Organized by the Kaiserslautern Kingfish, the event will feature approximately 17 teams and about 500 swimmers from the ages of 6 to 19.
The event culminates an activity that isn't just about the competition, but also serves as a way for kids to find friends with similar interests, according to the event coordinator.
"The EFSL for us has been a place for the kids to find friends," said Diana Stuart, the organization's vice present. "This league has given so much to our family - the kids have been able to make friends in this community and we are thankful for it."
There are 136 races scheduled. Each swimmer can compete in as many as eight individual events and two relay races.
Swimming isn't a sport among DODEA-Europe schools. But some high school kids can still earn a letter if they meet specific requirements set by DODEA.
Johnson.Immanuel@stripes.com Twitter: Manny_Stripes