Spangdahlem getting set for new brand of football
by
Gregory Broome
August 28, 2019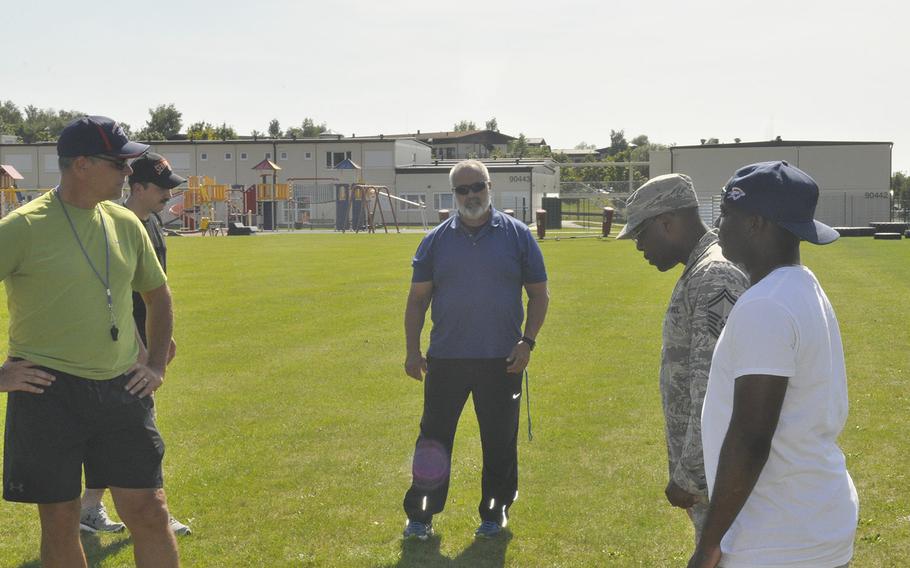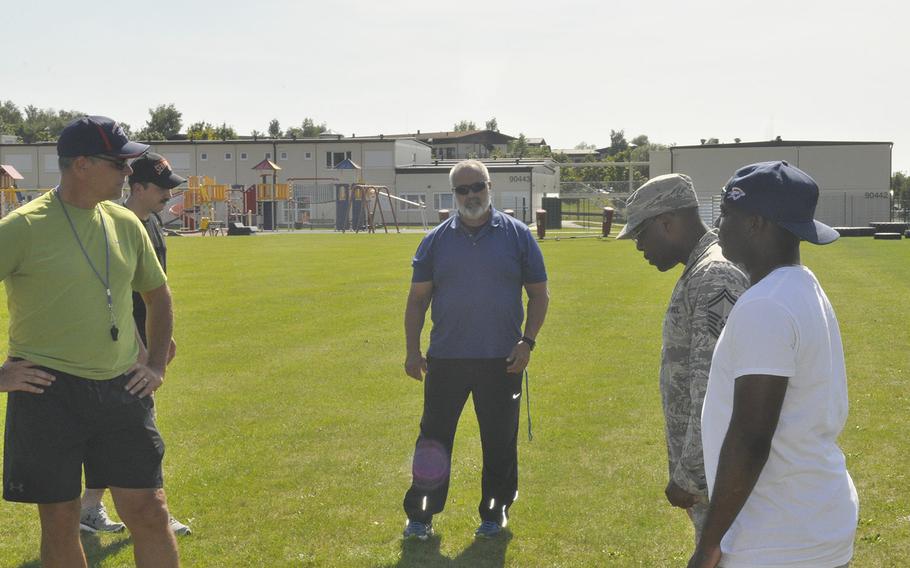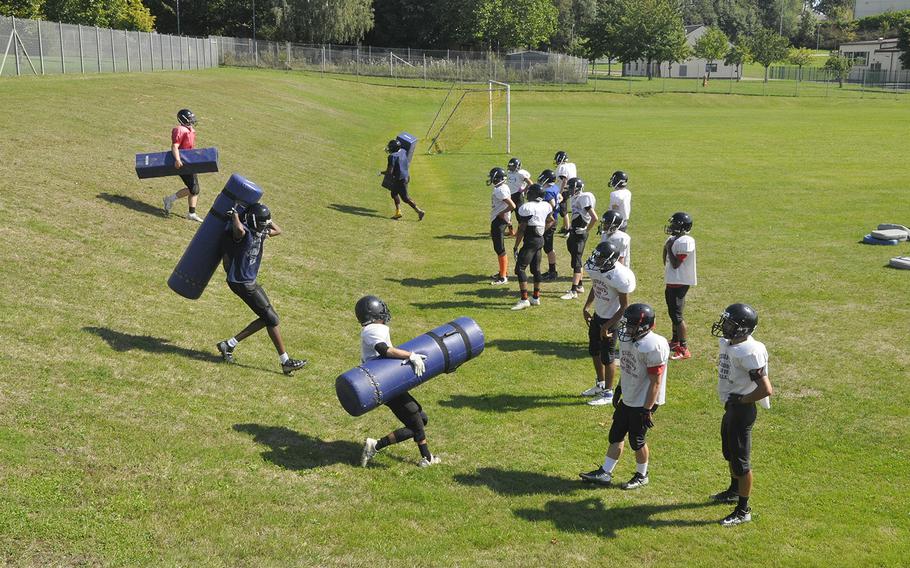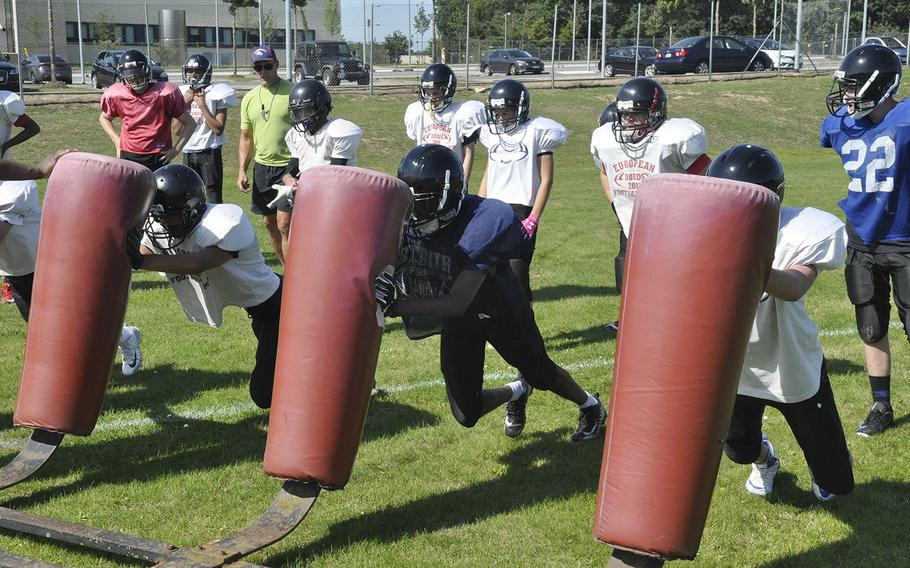 Third in a series of DODEA-Europe high school football previews.
The inevitable has happened.
The Spangdahlem Sentinels, among DODEA-Europe's most accomplished and consistently successful football programs, are playing six-man football this fall, joining the list of shrinking European programs taking refuge in the burgeoning ranks of Division III.
"That's just part of the nature of being in DODEA," said returning head coach Mike Laue, back from a one-year hiatus. "It just is what it is."
Laue is the architect of much of the program's past glory in its dynastic run as the Bitburg Barons, as well as a redemptive 2017 title after rebranding as the Spangdahlem Sentinels. Over those dominant years, Laue's teams became notorious for a grinding, hard-nosed offense built around an overwhelming offensive line and a legion of capable ballcarriers eating up yardage behind them.
As Laue well knows, that approach won't translate to six-man ball, even if the Sentinels' dwindling student population still produced enough of the necessary kind of athletes to operate such a system. Six-man ball is all about speed and space; Laue likened the game to "a basketball game on a football field."
While Laue has some stateside experience coaching football with less than 11 players, he's not underestimating the magnitude of the adjustment.
"This is a big change," Laue said. "It's been awhile since I've been around it."
But Laue and his team are learning to appreciate the democracy of the new game. Where Spangdahlem practices were once more specialized by position and role, players of all sizes are now running through the same drills at the same time as the Sentinels collectively work to fulfill their new mission statement: to create space on offense and take it away on defense. That requires many of the same elemental football skills that have always been key to gridiron success, and Spangdahlem will strive to simply do those things better than their opponents.
"They still have to block, still have to tackle," Laue said. "That's what we're going to try and teach them.
"Everybody's got to be a really good football player all the way around."
broome.gregory@stripes.com Twitter: @broomestripes