D-III girls
Spangdahlem cruises to championship
by
Gregory Broome
February 22, 2020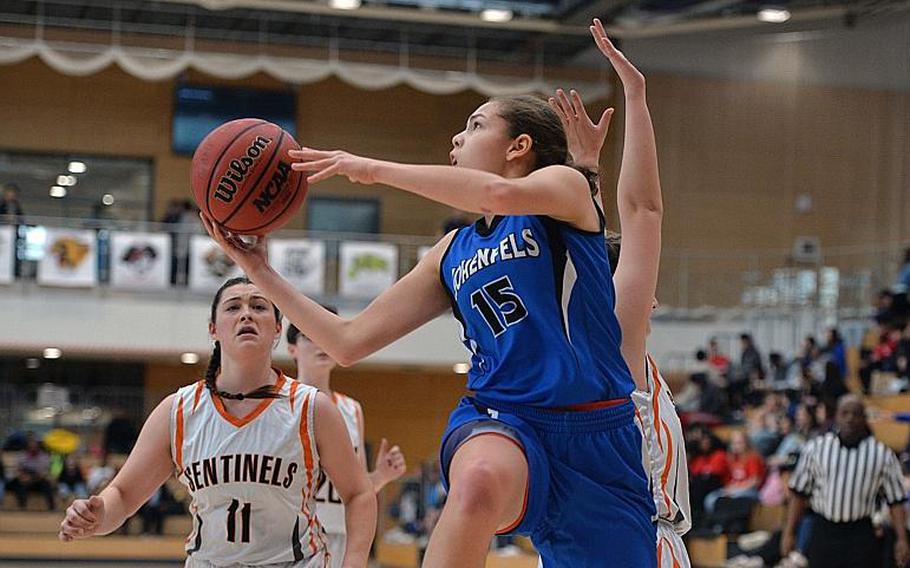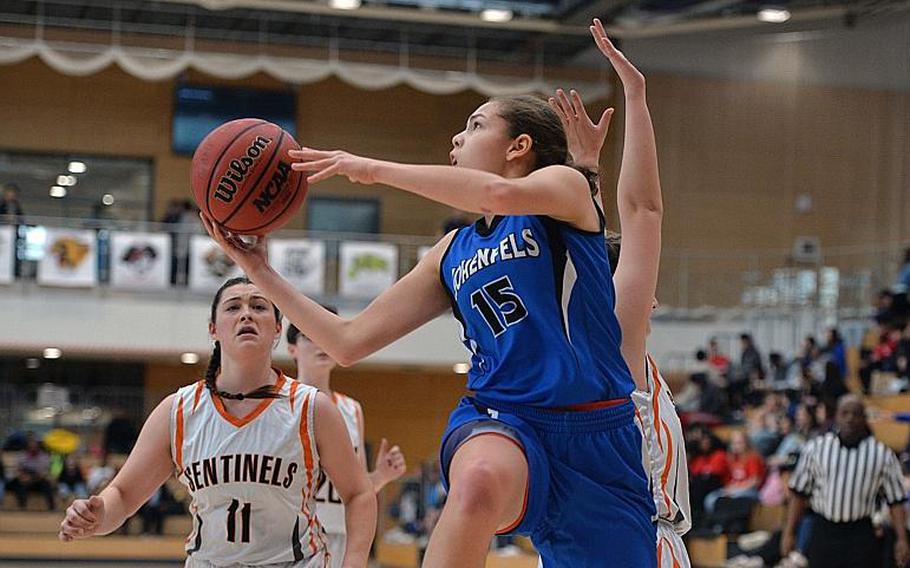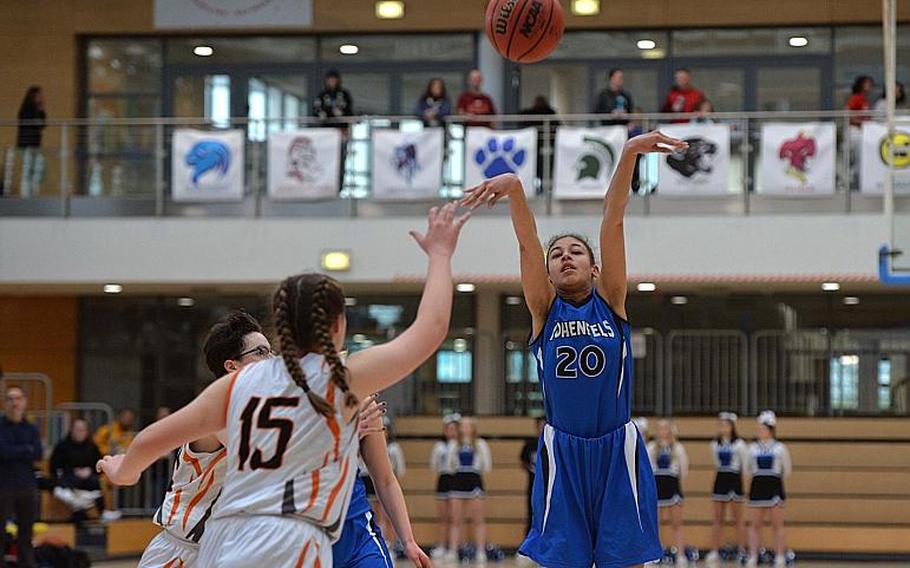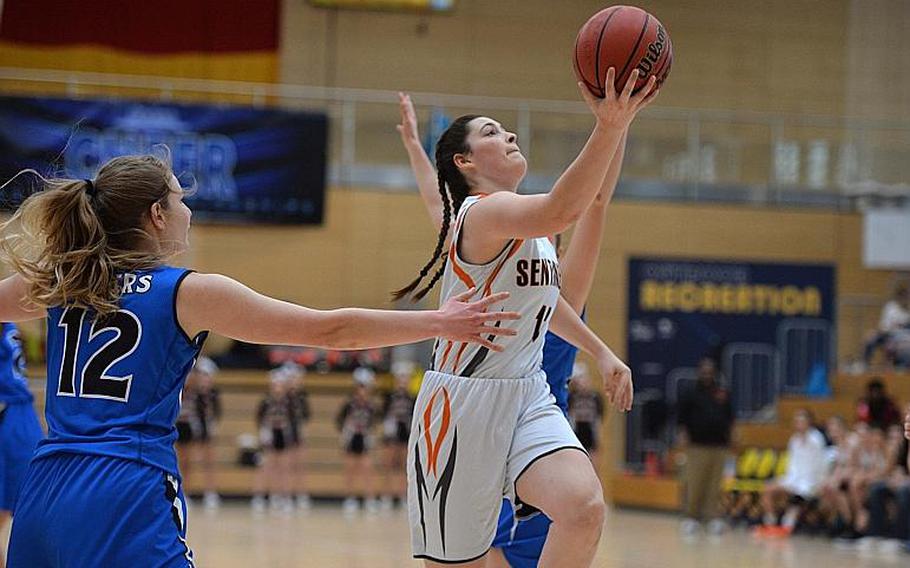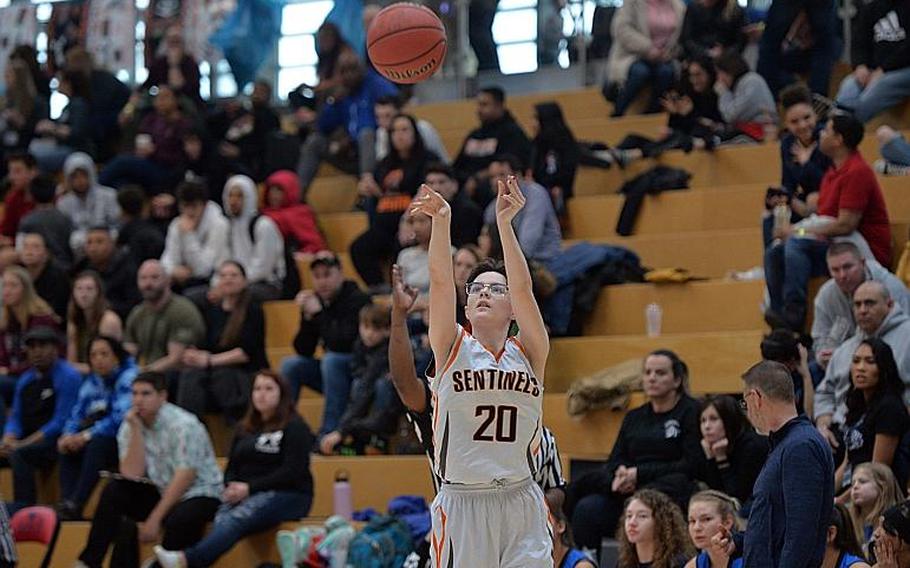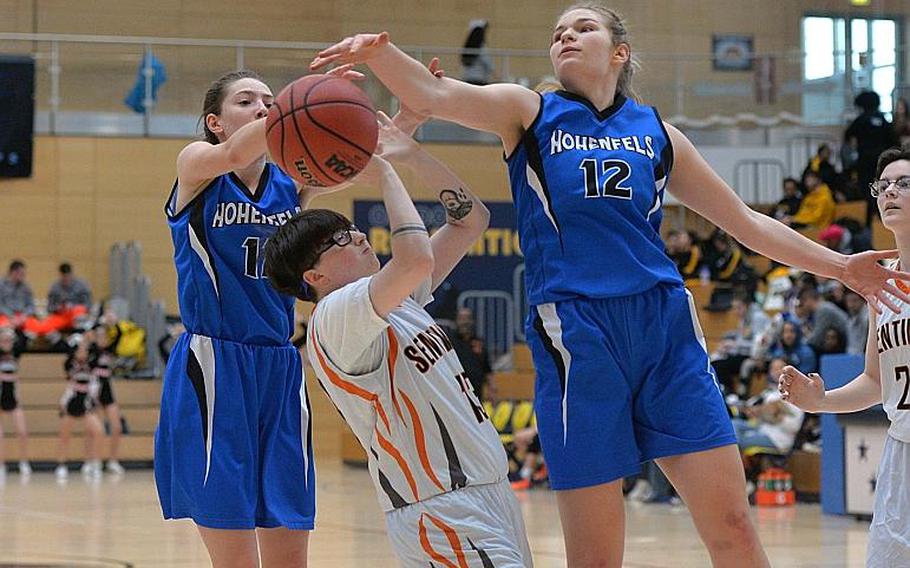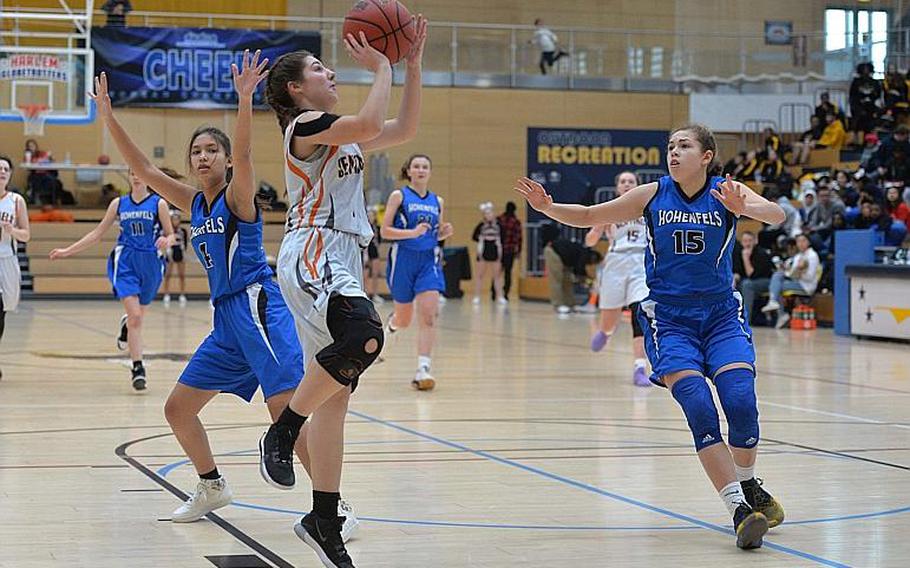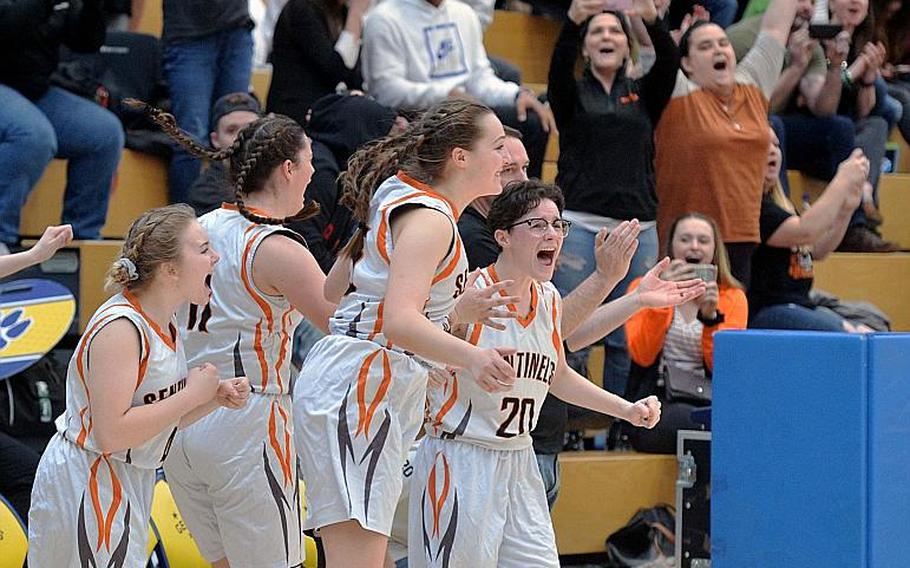 WIESBADEN, Germany – The Spangdahlem Sentinels have been building towards a championship all winter. On Saturday, their construction project was completed.
Spangdahlem claimed the DODEA-Europe Division III girls basketball championship Saturday at Clay Kaserne Fitness Center, cruising past the Hohenfels Tigers 37-21 to complete a rampage through the regular season and tournament.
Top-seeded and undefeated in divisional play, Spangdahlem was the clear team to beat entering the tournament, and nobody came close to doing so in Wiesbaden. The Sentinels won their three preliminary games by a total of 95 points, including a 44-5 defeat of eventual finals opponent Hohenfels, and on Friday ended the reign of defending champion Sigonella in a lopsided 39-14 semifinal.
That made Saturday's final mostly a formality, though the fifth-seeded Tigers had given Spangdahlem some trouble in the regular season and boasted one of DODEA-Europe's most capable offensive players in junior guard June Smith. The Sentinels simply smothered Smith with double coverage that largely neutralized a Tiger offense that produced just five points, all by Smith, in the first half.
That was a theme for the Sentinels throughout the year as they tangled with divisional rivals built around a centerpiece offensive talent like Hohenfels' Smith, AFNORTH's Tori Morris and Brussels' Nina Duvnjak. Spangdahlem countered with a talented and complementary lineup that none of those schools could match, getting standout perimeter play from Lorelai Vargo and Bridget Donovan, all-around wing contributions from Destiny Hyler and a forceful interior presence from Izzy Smith and Emerson Retka.
"We're built to play off each other," Sentinels coach Chris Howard said. "Anybody on the court can score at any time."
That dynamic wasn't accomplished easily. As seamless as it looked from the outside, Spangdahlem's championship season was marked by the same internal struggles and personality clashes that are common on high-school sports teams.
"We went through a lot of team building, a lot of discussions…That happens not only on the court, but it happens in school," Howard said. "Everybody's got to trust in each other and have everybody's back, even off the court."
Izzy Smith said she saw something special in this Sentinel core when it was assembled last season and advanced to the European title game. But the chemistry was not automatic, and significant work remained if Spangdahlem was to ascend from runner-up to champion.
"We definitely had to get through some ups and downs. Not everyone was compatible with each other," Izzy Smith said. "But as the season progressed we knew that whether we liked it or not, we had to stay together.
"Everyone had skills, we just had to play to each other's strengths."
Izzy Smith led the Sentinel with 16 points on Saturday while sophomore Vargo added 14. June Smith scored 17 in defeat.
broome.gregory@stripes.com Twitter: @broomestripes