Volleyball preview
Some teams won't wait long to be tested on the courts
by
Gregory Broome
September 13, 2018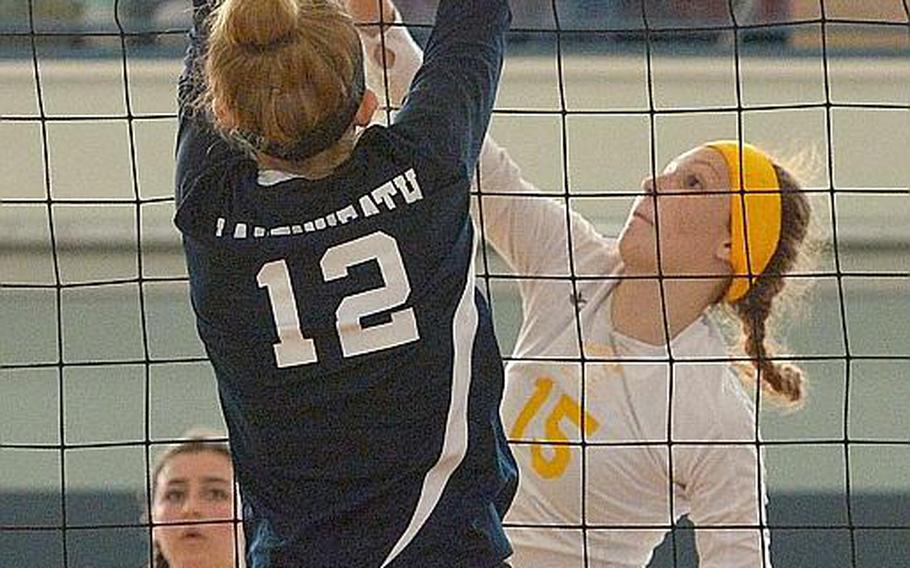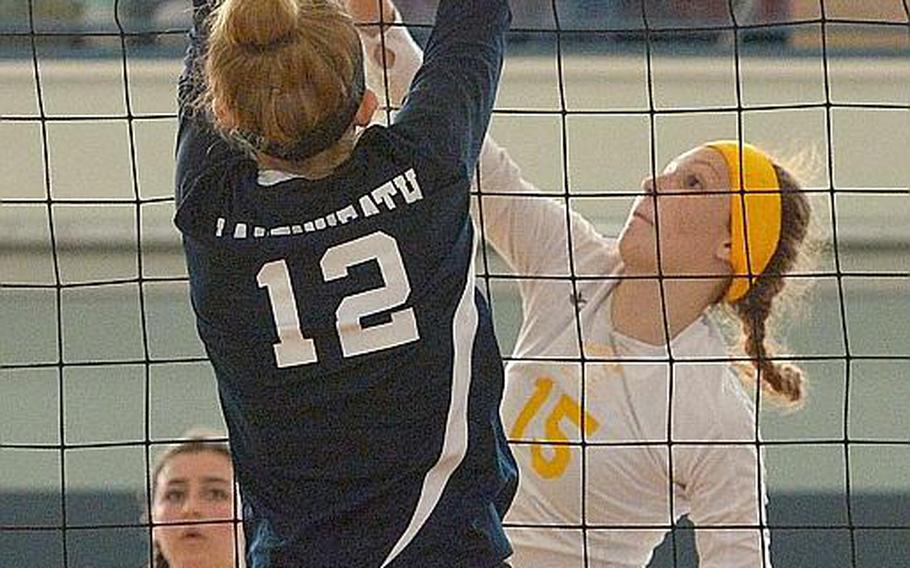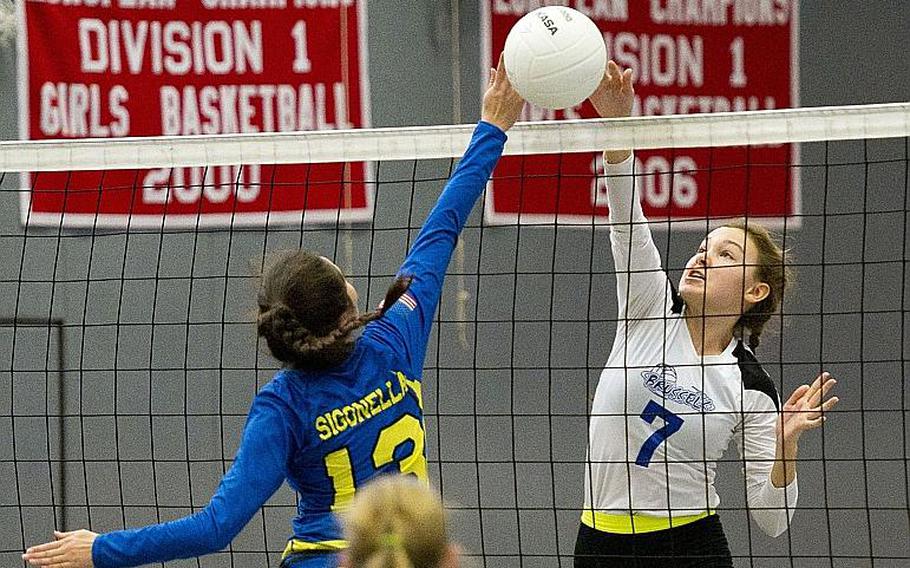 A set of major Division I matchups highlight this weekend's season-opening slate of 2018 DODEA-Europe girls volleyball.
Vicenza hosts the centerpiece event of the opening weekend, welcoming divisional rivals Naples, Ramstein and Kaiserslautern to northern Italy. Defending champion Lakenheath, meanwhile, will launch its title defense at regional rival SHAPE. In Germany, large-school powers Stuttgart and Wiesbaden extend their rivalry in an early-season matchup.
The reigning Lancers, quite literally, look nothing like the school's breakthrough championship team of 2017. Lakenheath coach Dennis Ullery said the program has "lost 100 percent" of that roster, most notably Stars and Stripes volleyball Athlete of the Year Maya Hagander.
But the Lancers were well aware that last year's team would disperse after its postseason run, and they're not operating under the assumption that they've fallen out of championship contention.
"I really expect us to be in the running come November," Ullery said. "The team shows a lot of promise in passing and defense."
Count runner-up Stuttgart among the teams looking to supplant the Lancers. The Panthers boast an experienced squad of five seniors and six returning varsity performers, including dominant middle hitter Carly Sharp, and are looking to restart the two-year championship reign that was halted by Lakenheath last fall.
Semifinalists Naples and Ramstein will meet up in Vicenza this weekend to see where they stand entering a new season. Last year ended with Naples a 25-20, 23-25, 16-14 winner in a classic third-place matchup.
The Royals return six varsity players, though new head coach Ashley Mell said the team-building process remains in its early stages.
"Even with all the returners we are a young team and still learning how to work with each other," Mell said. "I am excited for the season, but we have a lot of work ahead of us."
Similar situations can be found among other Division I hopefuls, including Vicenza, Vilseck and Wiesbaden.
Vicenza has seven returnees on a solid squad specializing in serving and defense. Coach John Kohut hopes the established talent and new additions coalesce into a "nice competitive team" capable of a run to the elimination round.
Vilseck returns five varsity players on a promising squad built around a pair of gifted seniors in outside hitter Cecelia Jackson and middle blocker Tedeja Marshall.
Wiesbaden welcomes back six varsity incumbents, including senior outside hitter Salote Husseini. While on-court results remain to be determined, head coach Jordan East said this squad of Warriors is already advanced in terms of team chemistry.
"In our years of coaching we have yet to come across a team of girls so dedicated to volleyball and each other," East said.
Among small schools, Italian programs American Overseas School of Rome and Sigonella will defend their Division II and III titles, respectively. AOSR takes a look at rivals Florence and Rota on Sept. 22, while Sigonella gets an immediate test this weekend in the form of a four-team Division III gathering including Ansbach, Baumholder and event host Brussels. The homestanding Brigands have major vacancies to fill from last year's runner-up squad, but have a strong senior foundation in place in middle hitter Jewels Friedhoff and setter Sofia Beckley.
The regular season is preface to the three-day European tournament, set for Nov. 1-3 at Kaiserslautern, Germany. The European boys championship is scheduled for Nov. 2-3 at Naples.
Twitter: @broomestripes