Soldier returns from Iraq just in time for golf tourney
---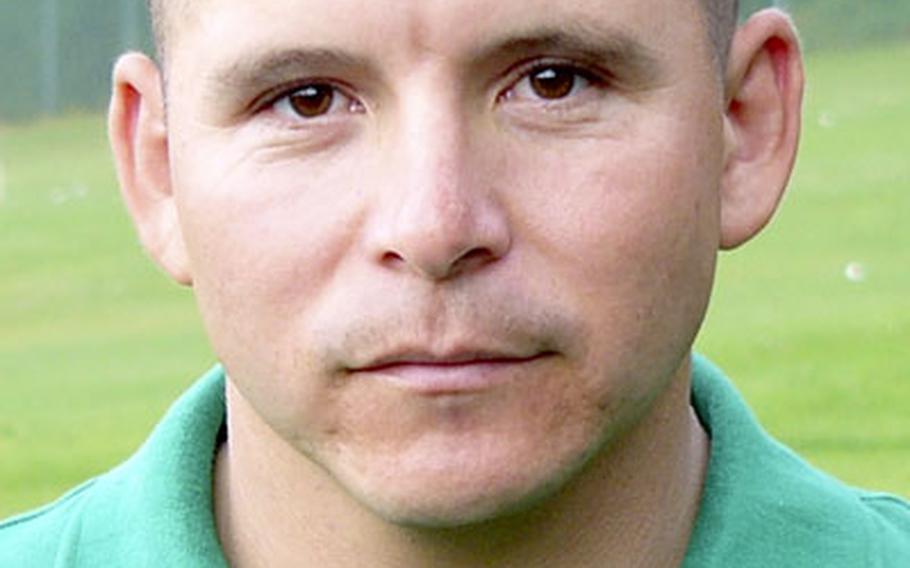 WIESBADEN-FRAUENSTEIN, Germany — Spc. Rogelio Renteria wasn't about to allow a deployment to Iraq to cost him a chance to compete in the 2006 Army Europe golf tournament.
Renteria, a soldier in Company C, 40th Engineer Battalion, out of Baumholder who finished fourth in this event last year, grabbed a flight out of Baghdad in time to arrive for his Tuesday morning tee time, but just barely.
"I didn't have time to get anything," Renteria said Thursday after a round of 10-over 82 left him with a 54-hole total of 264. It was well off the pace, but Renteria didn't care.
"I'm just so happy to be able to get out here," Renteria said. "It's nice to be able to see grass and trees and hear the birds sing."
So nice that Renteria didn't mind having to sleep in his car the night before the tournament after a late arrival Monday night from Iraq. Renteria arrived without civilian clothes or clubs, but none of that mattered.
"I couldn't get a room at the hotel," he said, "so I slept in the car. In the morning, I woke up and just touched the grass. I was overwhelmed."
A loan of clothes and clubs, and Renteria was back in the game.
"They're a great bunch of guys," Renteria said of his benefactors at Rheinblick. "They embraced me and treated me like a celebrity."
Renteria even enjoyed Rheinblick's vertical terrain and drew encouragement from his 82 on Thursday.
"It's not bad not to have played for eight months and shoot in the 80s," he said. "Next year, I'm going to get my game back into shape and contend for the trophy."
---
---
---
---