Softball waits on deck
by
Dave Ornauer
March 8, 2007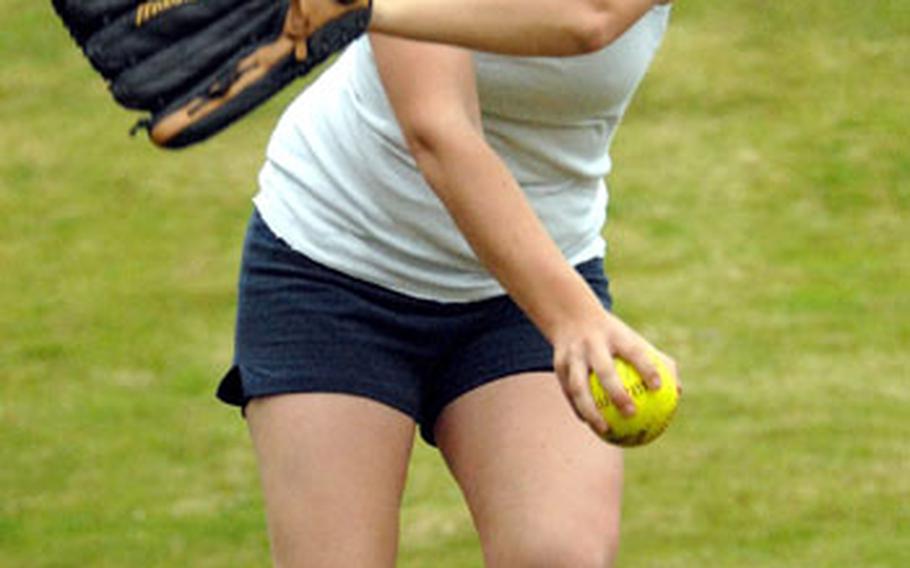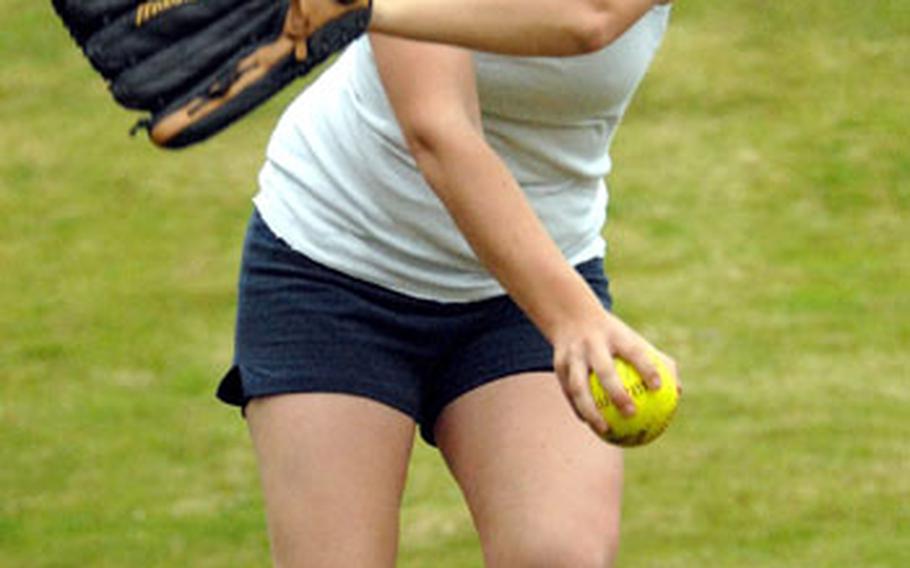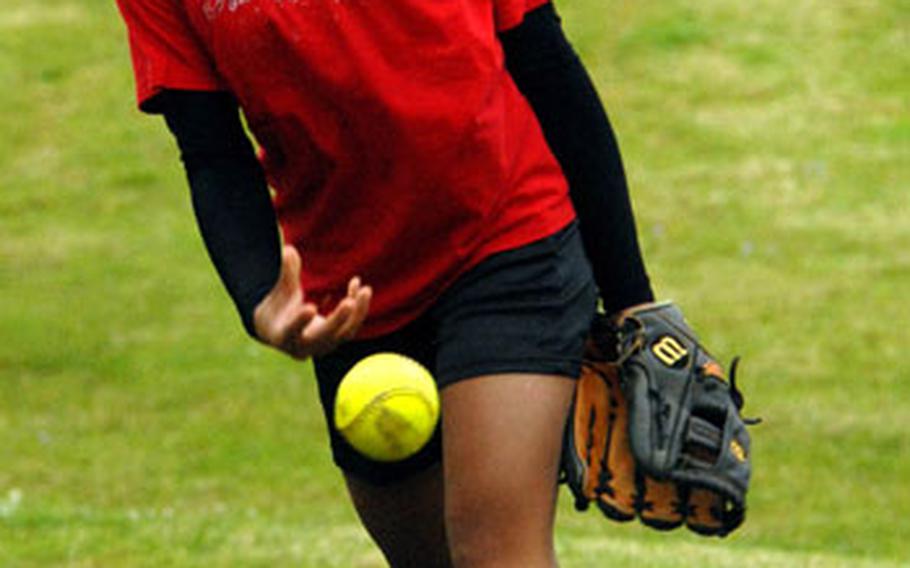 CAMP FOSTER, Okinawa -- Of the three competitive high school sports without a DODDS-Pacific-sponsored Far East tournament, girls softball faces the most obstacles in getting a season-ending event.
Baseball and track and field have tight budgets; adding events isn't an option right now, according to officials.
Money isn't the only issue for softball. Schedules and rules differ from area to area, and those would need to be addressed before attempting to secure funding, officials say.
Should any headway ever be made on the financial end, "we would first have to conform the seasons, and we would have to have all schools on board regarding the rules of softball," Far East Activities Council chair Don Hobbs said.
This year, Guam's softball season ends March 17, 10 days after Okinawa's season begins. And Guam's athletic schedule is open to change from year to year, something that affects Far East participation in other sports as well.
The bigger issue is rules: Guam, South Korea and Okinawa teams play fastpitch; DODDS-Japan teams still play slowpitch, with a conversion not expected until 2009 at the earliest.
Teams in Japan would have to acquire equipment such as shin guards and facemasks before making the transition to fastpitch.
Once those issues are resolved, FEAC still has to find a way to pay for it.
"If you add softball, you have to add baseball," Hobbs said. "We'd have to add both. That would be double the cost. The money just isn't there."
The players, at least, are hopeful a Far East tournament eventually will be added to the schedule.
"It would make us improve," Taegu American sophomore pitcher Ashley Smith said. "It would give us something to strive for, take something home besides a league championship. It would be great to play schools in Japan and Okinawa."
Currently, Smith's team competes only with Osan and Seoul American. The other schools in Korea do not have softball programs.
And without an end-of-season gathering of teams throughout the region, Okinawa's Kadena and Kubasaki play only against one another and Japanese teams.
"We want real softball," Kubasaki senior right-hander Chloe Freeman said. "I want to have the same opportunities as people in the States. There's no Far East (tournament), where people can see you."
The slowpitch-fastpitch issue, at least, might be headed toward a resolution.
Preliminary discussions indicated that the Japan district plans to convert to fastpitch in 2009.
Until recently, DODDS-Japan coaches had been "split down the middle" in the debate, but now, "we have new coaches, and it seems that fastpitch is the direction they want to go," Yokota coach Bonnie Seeley said.
Colleges play fastpitch softball, and coaches and players say slowpitch players aren't given a second look when it comes to scholarship offers.
"We're still stuck in the dark ages," Zama American coach Veronica Jones said. "It's ruining some kids' chances."
Slowpitch "really limits girls," Taegu American's Smith said. "Fastpitch is more competitive. If you go back to the States, you have to have fastpitch experience to play college ball."
Still, if it meant having a Far East tournament, Taegu American athletic director Michelle Chandler said she'd welcome playing slowpitch.
"I could take a fastpitch team to a slowpitch Far East. It's easier for fastpitch teams to convert to slowpitch than the other way around," Chandler said.
Money will continue to be an issue, "but we should be doing what the States do," Chandler said.