Softball roundup: Lady Royals perfect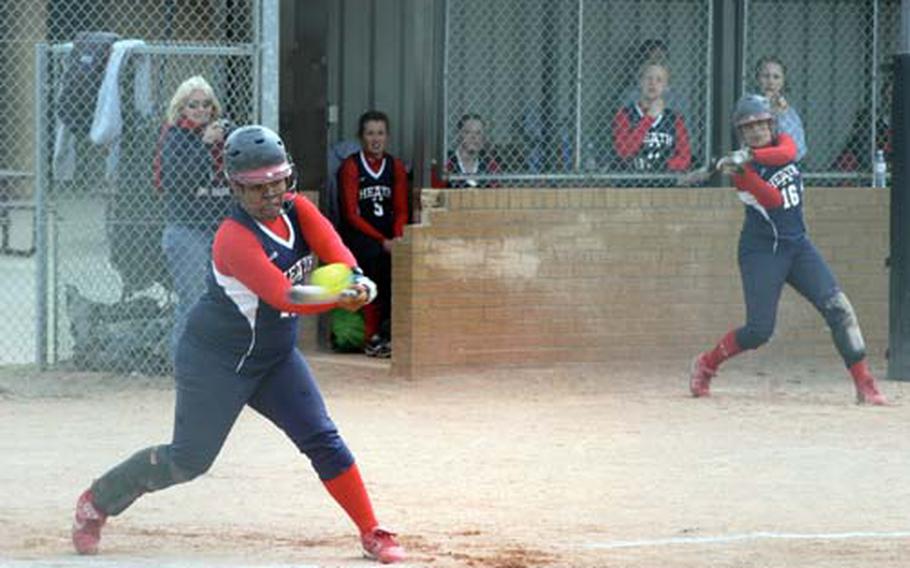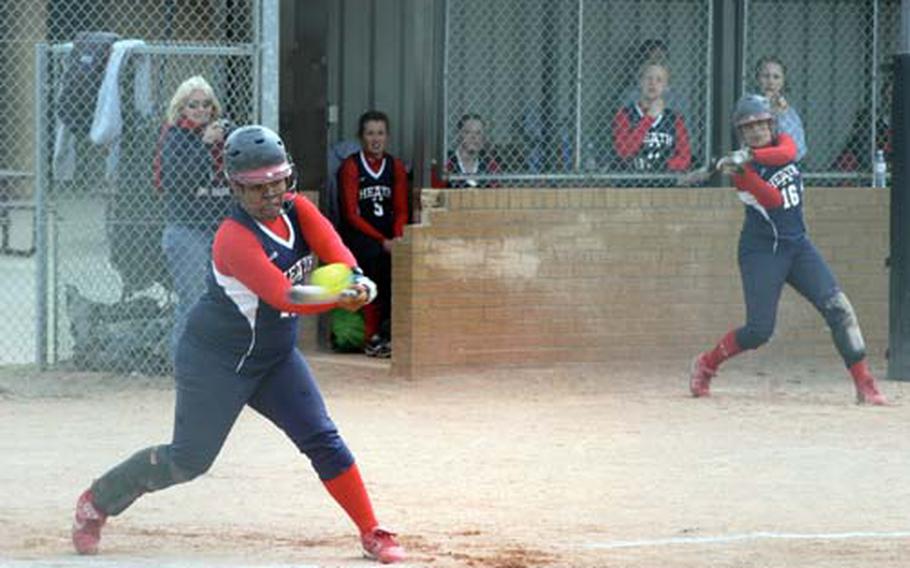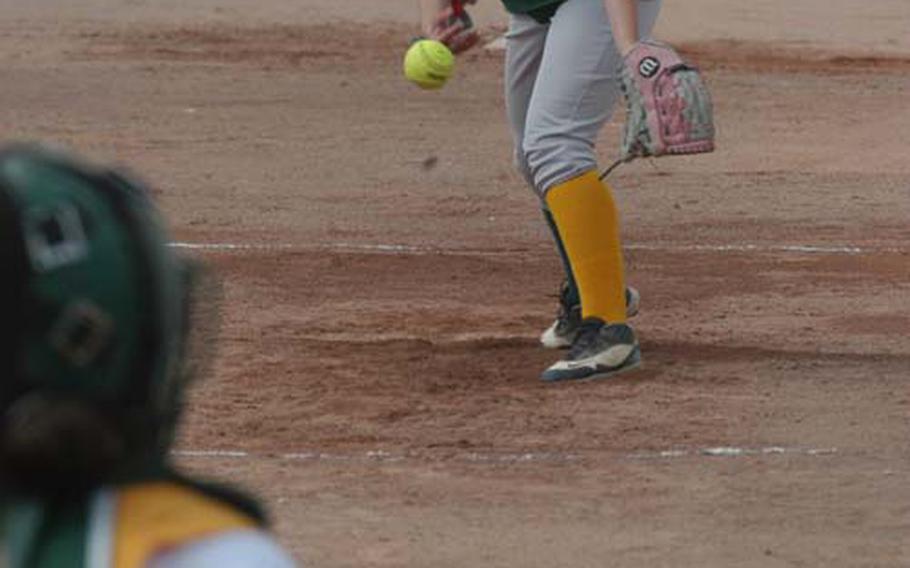 Facing Division I competition for the last time before the May 27-29 European tournament on their home field, the undefeated and defending European Division I champion Ramstein Lady Royals delivered a powerful message to the seeding committee Saturday with a 10-3, 17-0 sweep of Kaiserslautern.
Senior All-Europe shortstop-pitcher Lindsey Jones went the seven-inning distance in the opener for the visitors, striking out six.
She also drove in three runs in going 2-for-3.
According to Kaiserslautern coach John Cuthbert, Kaylin Hesler did most of the damage for the Lady Raiders. Hesler touched Jones for a two-run homer in the first and later scored K-town's third run.
Freshman Kelsey Freeman dominated Kaiserslauern in the second game, striking out four and going the three-inning distance in the run-rule-shortened game.
Ramstein improved to 12-0 overall and in the region going into its regular-season finale this Saturday against Baumholder.
K-town, which will close its regular season Saturday at AFNORTH, fell to 9-3 overall and in the Western Region.
In other girls softball of note Saturday:
Patch 12-11, Vilseck 3-8: At Stuttgart, All-European Bianca Lopez and Lauren Tannenbaum combined to two-hit the Falcons in Game 1, and Lopez came back to earn the save in the nightcap.
Victoria Harvey drove in two runs and Shannon Wright three to back Lopez and Tannenbaum in Game 1. The Game 2 leaders were Jessi Rahn, who drove in three runs, and Tannebaum, who knocked in two on three hits.
Patch (12-0) journeys to Heidelberg on Saturday to close the regular season. Vilseck (7-5) will play at Ansbach on Saturday.
Hohenfels 11-18, Mannheim 2-3: At Hohenfels, All-Europe pitcher Mandy LaVanway won both games as the Lady Tigers stretched their winning streak to 10.
LaVanway, who went 4-for-4 with a triple in the nightcap, was backed all day by the other big bats of the reigning D-III champions. Mackenzie Bryant went 7-for-8, Tasia Hall was 6-for-8 and Casey Leon 5-for-8.
Caroline Bourgeois was 3-for-3 in Game 2, during which Bryant and LaVanway each drove in three runs. Hohenfels will take a 10-2 mark into its regular-season finale Saturday at Bamberg. Mannheim fell to 1-11 and will play host to Wiesbaden on Saturday in its regular-season finale.
Lakenheath 18-24, Alconbury 1-2: At Lakenheath, Alex Stephenishen and Megan Hurst picked up the three-inning, run-rule victories to boost the Lancers to a final regular-season record of 10-4. Lakenheath next plays in the European Division I tournament.
Alconbury (3-9) closed its regular season by yielding three or more hits each to Lakenheath's Nicole McBride, Ali Parkerson and Ciara Ryan. The Dragons will play in the European small-schools tournament.