Softball preview: Ramstein again takes perfect record into tournament
by
Rusty Bryan
May 22, 2003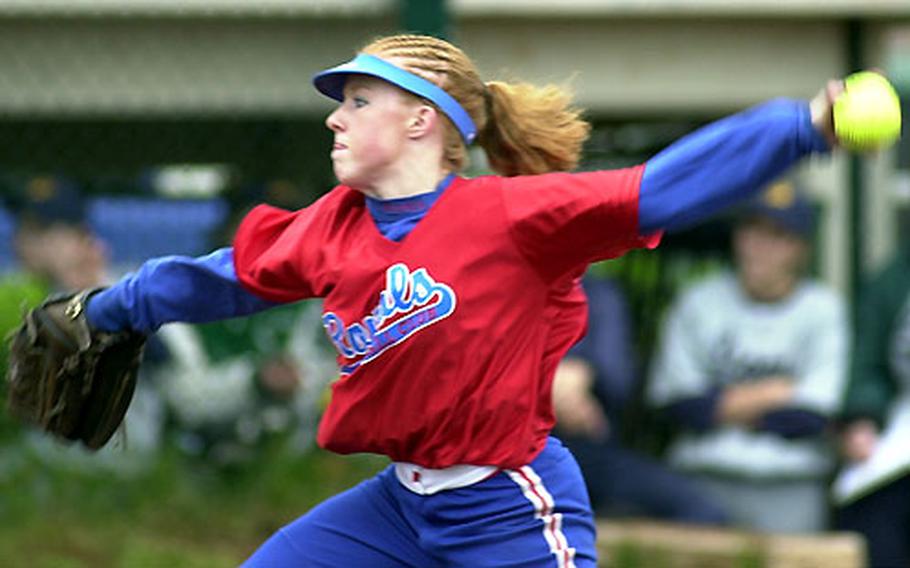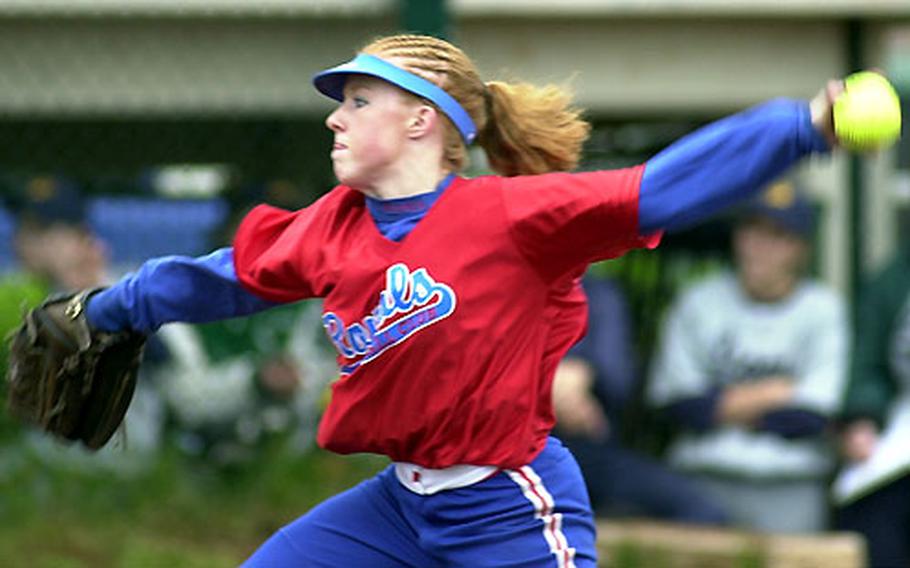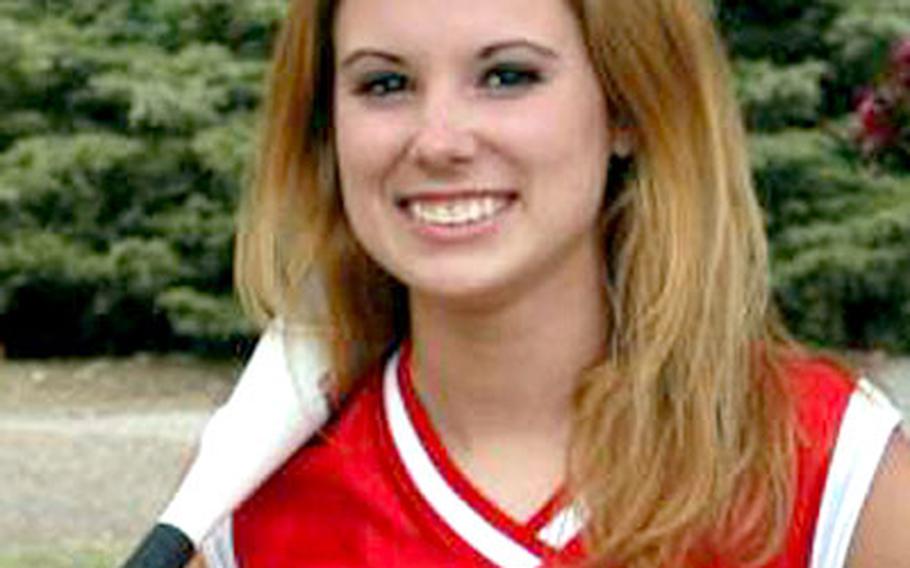 LANDSTUHL, Germany — Is there a doctor in the house?
Don't blame Ramstein softball coach Kent Grosshuesch for asking as his Lady Royals begin their quest for the European Division I championship at Landstuhl Regional Medical Center. He's looking for a cure for his team's postseason ills.
For the third straight season, Division I conference champion Ramstein will be taking an unbeaten record (12-0, 10-0 conference) into the European championship tournament Thursday through Saturday. This time, the Lady Royals are hoping to stay unbeaten and end Lakenheath's string of three straight European crowns.
The prognosis is good.
"We're a better hitting team than last year," Grosshuesch said. "Our team batting average in conference games is .379, over 50 points higher than last year."
First baseman Heather Steele leads the way with a .567 average, and center fielder/shortstop Tatreka Polite is hitting .531. Pitchers Jenn Morton (.483) and Victoria Apodaca (.441), Charlene Hamilton (.450) and senior captain Amanda La Plante (.444) are the other Royals hitting over .400.
Second baseman La Plante has also been an asset in the field, making no errors for a defense that has made just 10 all season.
Morton (6-0, 0.47 ERA, 40 strikeouts) and Apodaca (6-0, 0.75 ERA, 40 strikeouts) have been even better on the mound than at the plate. Opponents are batting an anemic .101 against the Lady Royals, who can call on Ashley La Plante to close out, if necessary.
Morton and Apodaca were instrumental in Saturday's 6-0, 6-1 sweep of Wiesbaden, which extended Ramstein's regular-season winning streak to 44 games.
Morton went the distance in the opener, extending the team's scoreless-inning string to 36 with a no-hitter. That streak ended in the nightcap, when Wiesbaden pushed across an unearned run in the first inning on a hit and an uncharacteristic three errors. Apodaca then one-hit Wiesbaden the rest of her five-inning stint as Ashley La Plante finished up for her fifth save.
Ramstein pitchers have allowed nine runs in 10 league games. The Lady Royals, who have an on-base percentage of .628, scored 128 runs.
Despite the stats, Ramstein knows Lakenheath remains capable of pulling a fourth straight May surprise.
"Lakenheath will be tough again," Grosshuesch said. "They're coming on strong."
Lakenheath (8-2 in Division I play) rode formidable pitching to its three titles but found itself thin on the mound this season. Lancers coach John Gilmore responded by turning 2002 All-Europe third baseman Meghan Quasney into a pitcher.
Quasney, who did not pitch in the Lancers' 9-2 and 14-5 losses at Ramstein on April 19, will share most of the pitching duties in the tournament with Natasha Valley, Gilmore said.
Handling the offense for Lakenheath, Gilmore said, are Quasney, Valley, Andrea McCoy and Erin Davis.
"We don't have the hitters Ramstein does," Gilmore said. "To win, we've got to play errorless ball and keep them off-balance. That's the bottom line."
Heidelberg, runner-up last season to the Lancers, will have 2002 All-Europe pitcher Meagan Perry, but little pitching depth to help her out.
Wiesbaden, which gave Ramstein and Lakenheath a tough time in regular-season losses, is a possible contender. Würzburg and Kaiserslautern, each with just one conference victory, probably aren't.
It's still likely to come down to Lakenheath and Ramstein.
"Gilmore and I talk about this all the time," Grosshuesch said. "They have the best coach, but we have the best players. I'll take the best players anytime."
Division II
Bitburg, led by 2002 All-Europe pitcher Tanja Moore and freshman pitcher Ashley Kazimer, is a three-time defending champion. It will likely battle Patch in the four-team Division II field, counting on its mound prowess and the hitting of Kaitlyn Phillips, Julie Brei-Crawley and Amy Hughen.
Patch, which handed the Lady Barons their lone league loss this season, and AFNORTH are waiting in the wings should Bitburg stumble.
Division III
Alconbury's Dragons return to defend their D-3 crown in the most geographically diverse and most unpredictable event.
Always-powerful Rota, champion in 2000 and 2001, will battle the Dragons, III-South champion Baumholder, Giessen, Lajes and London Central for the small schools crown.