Smaller Saints still have big dreams of repeating
by
Norman Llamas
August 28, 2019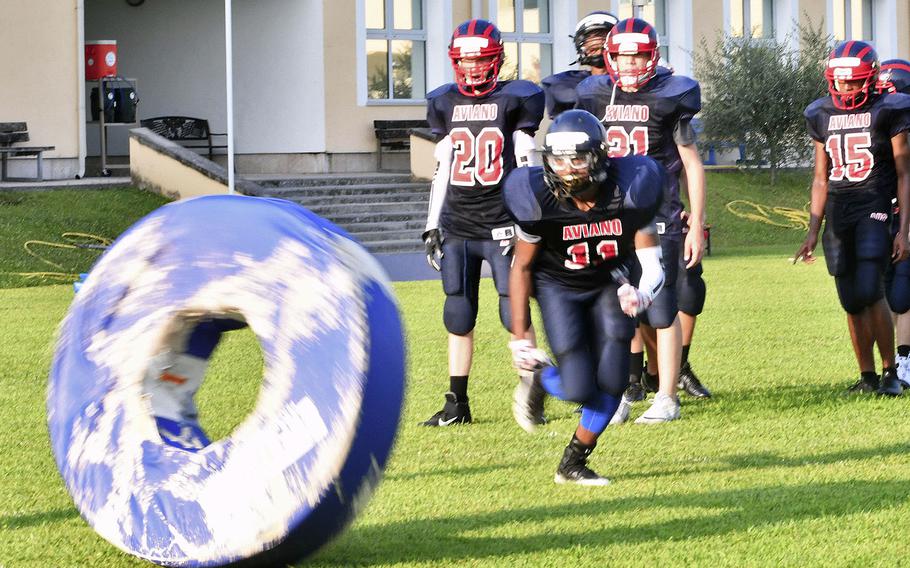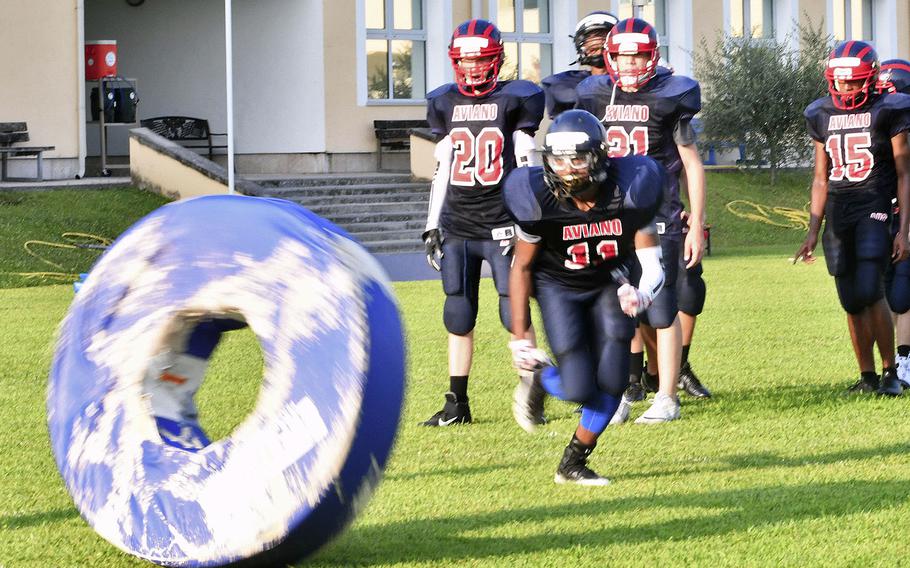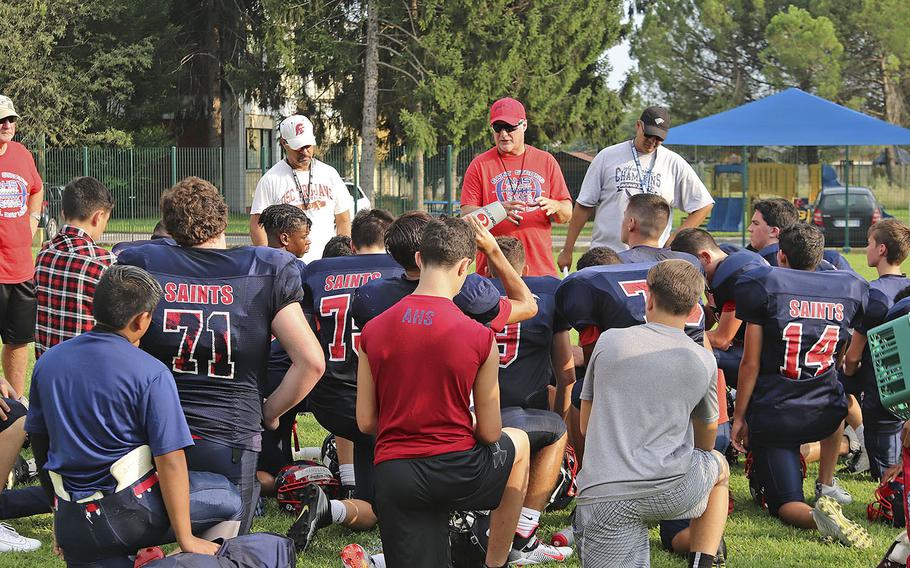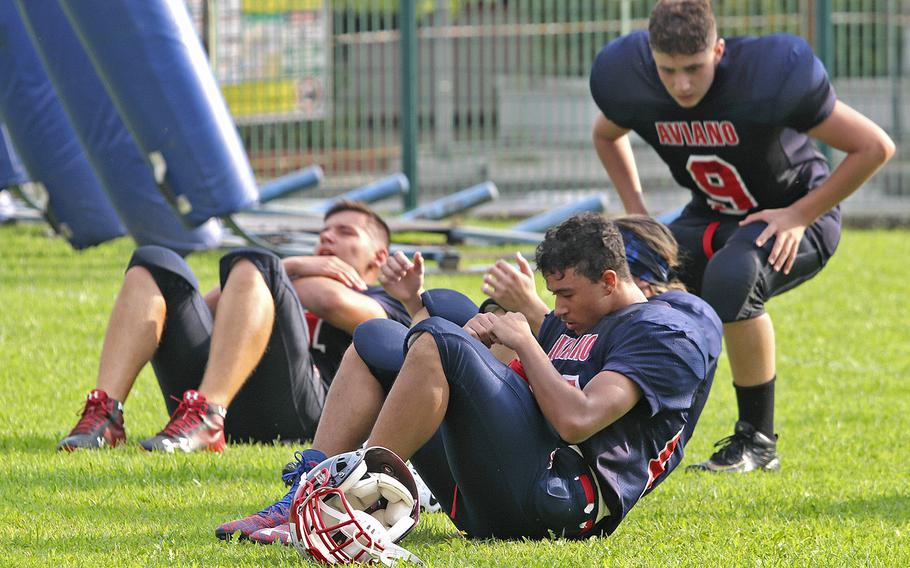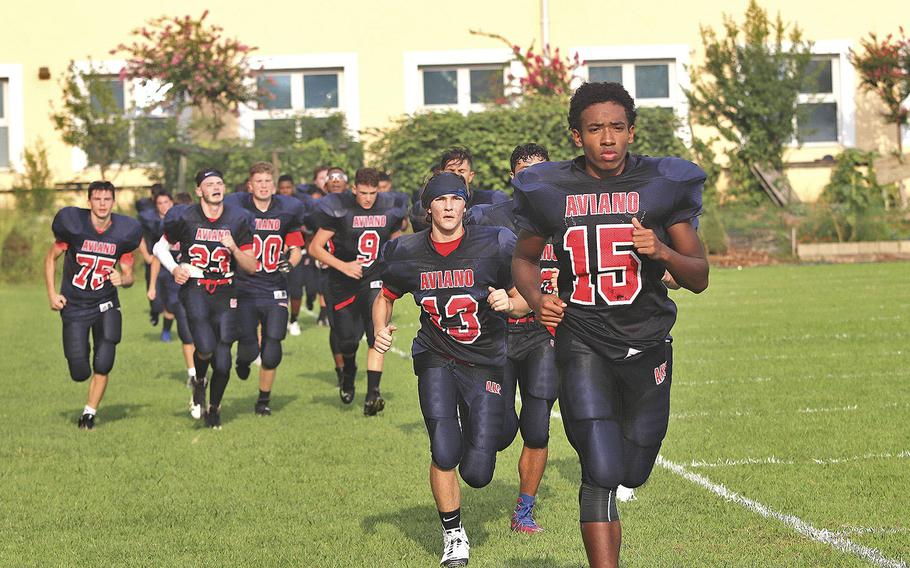 Fourth in a series of DODEA-Europe high school football previews.
AVIANO AIR BASE, Italy – For the first time in more than two decades, the Aviano Saints are looking to defend a title in football.
Aviano, the 2018 Division II champion, has only 24 players on the roster. But hopes are high.
Most players will have to play on both offense and defense, but that's something that they are certainly no strangers to as Aviano.
For head coach Rick Dahlstrom, his chief worry is the same he had at the beginning of last season: team burnout.
A small turnout is worrisome when playing schools with larger enrollments. That's the case with three of the four teams the Saints will play.
Dahlstrom, entering his 14th season as the head coach, is cautiously optimistic.
"We are small in numbers, but we are young and eager to learn the game," Dahlstrom said.
Ten players return from last year's squad. Five were starters.
This year, the team will feature two quarterbacks and will be rotating them as the coaching staff sees fit.
"Right off the bat, we're starting with two tough games on the road, against two of the toughest teams in the division," Dahlstrom said. "If we can get past those first two games on the positive end of things, we're going to do well."
For the players who have been showing up to practice, the opportunities are endless, he said. Those who show the most by training camp's end will become starters. But with such a small roster, there will be plenty of playing time available for all.
"We're hoping that our sophomores step up and play well this year," Dahlstrom said. "Out of the 14 new players, three are new to the school. One of them is a sophomore and the other two are juniors."
As far as offensive and defensive strengths or weaknesses of his team, Dahlstrom isn't sure of what to expect yet. He said it's too early to tell.
"Our defense is undersized but quick," Dahlstrom said. "This is a very good group of kids and I'm very happy of how we're looking."
The first game of the season for the Saints is on the road against Rota and is scheduled for Sept. 7.
Llamas.norman@stripes.comTwitter: @normanllamas