GALLERY
Slideshow: NFL's Salute to Service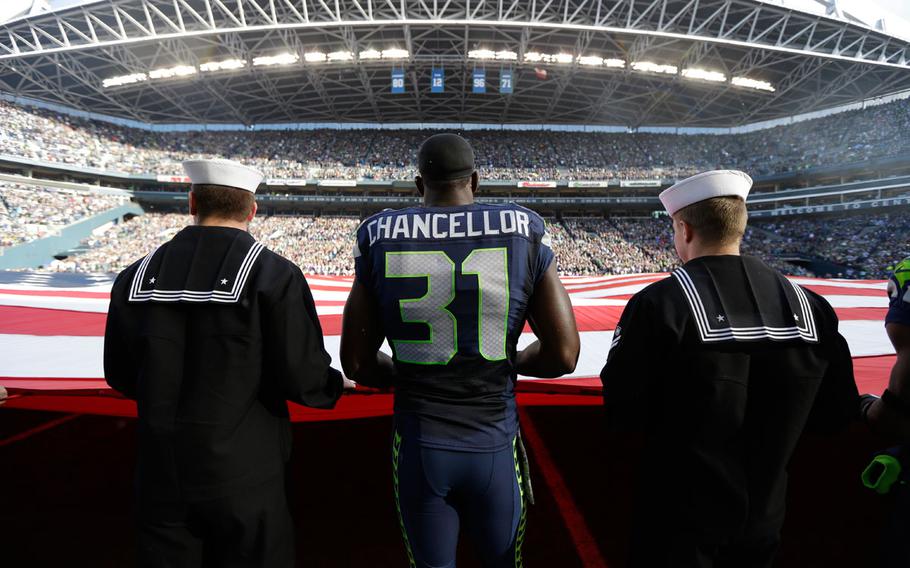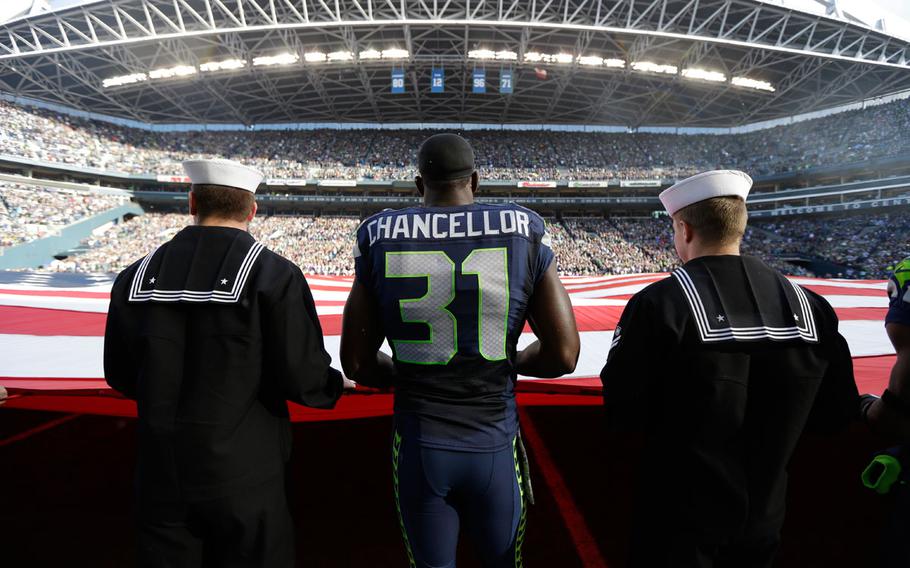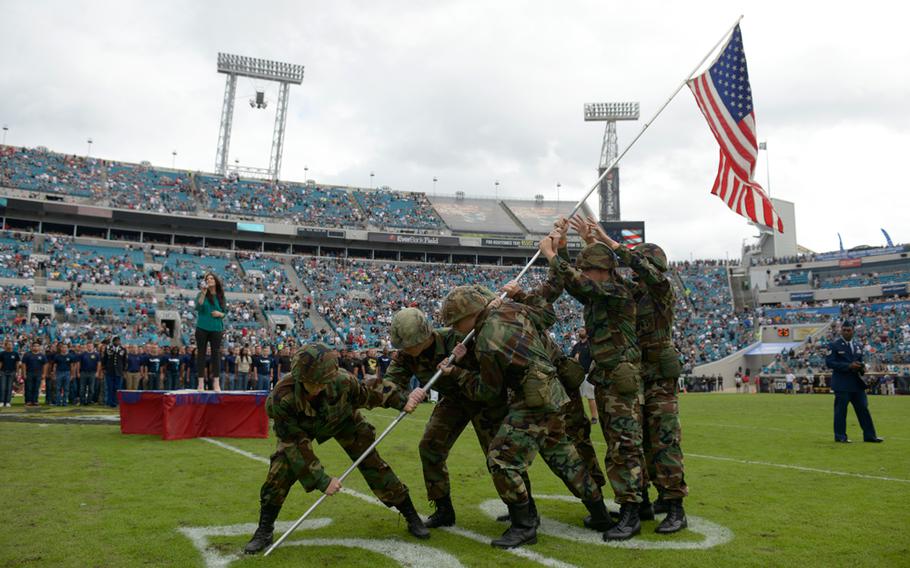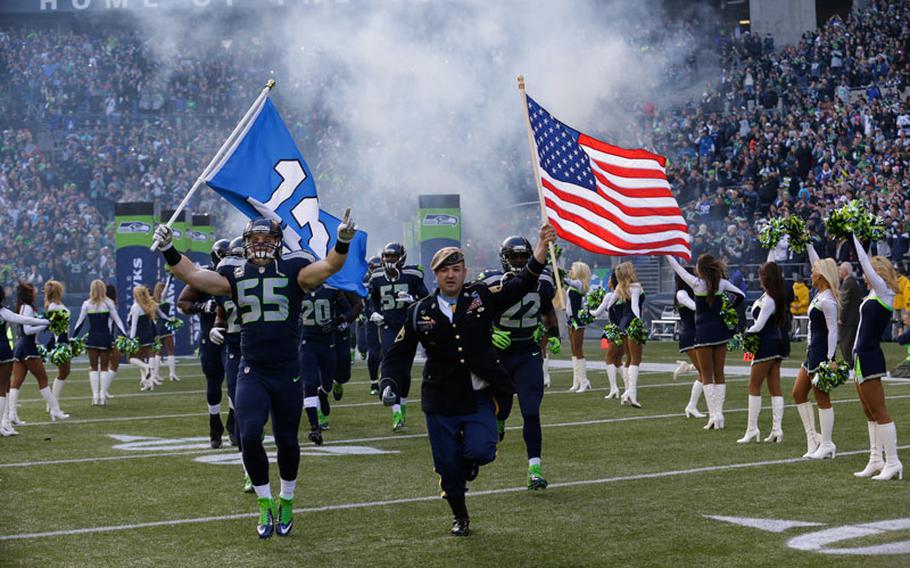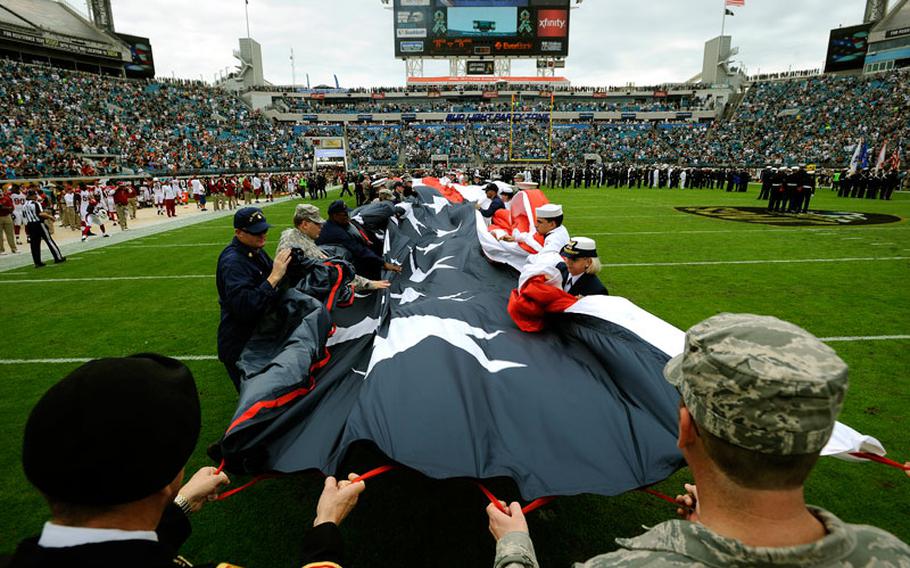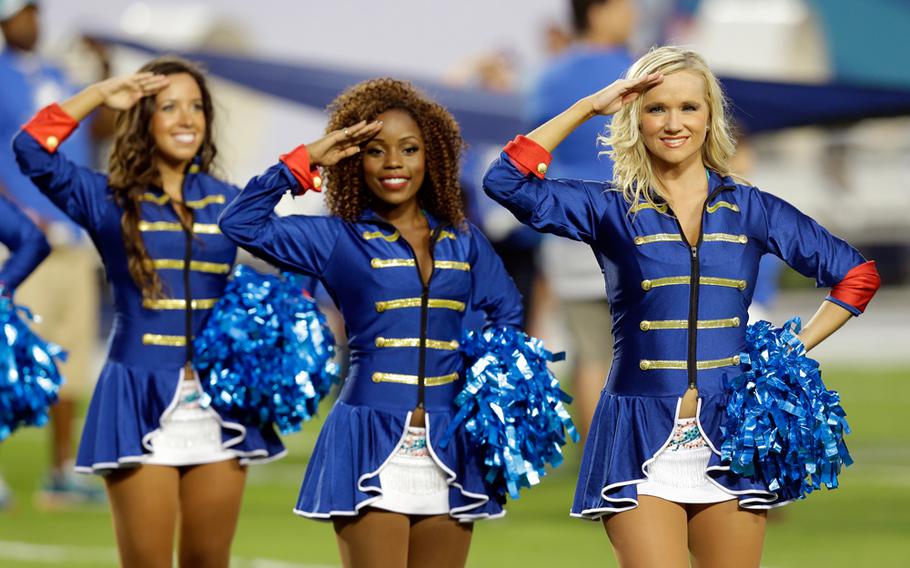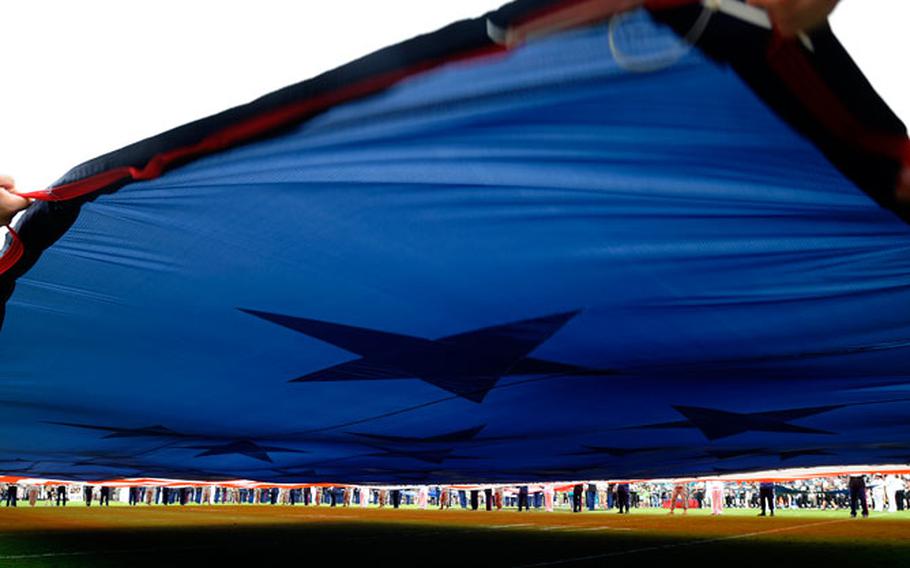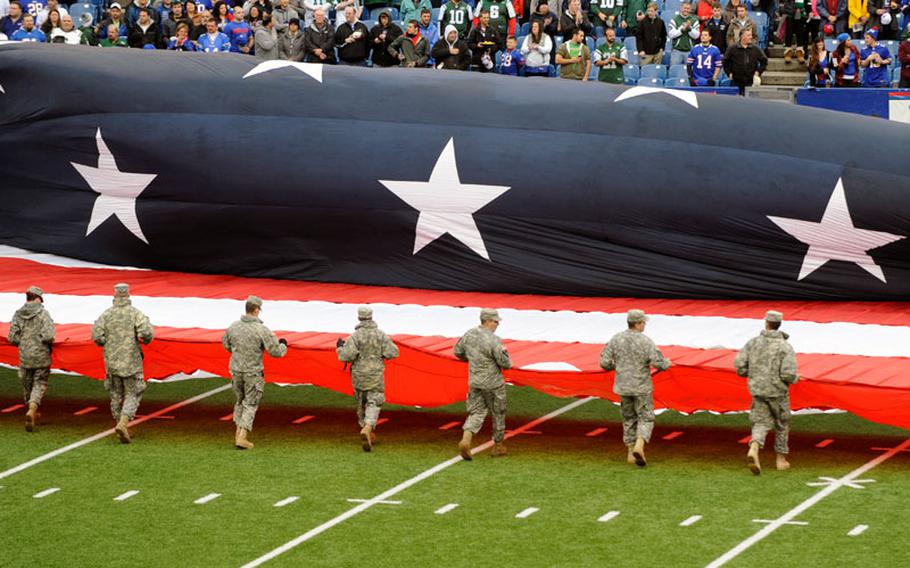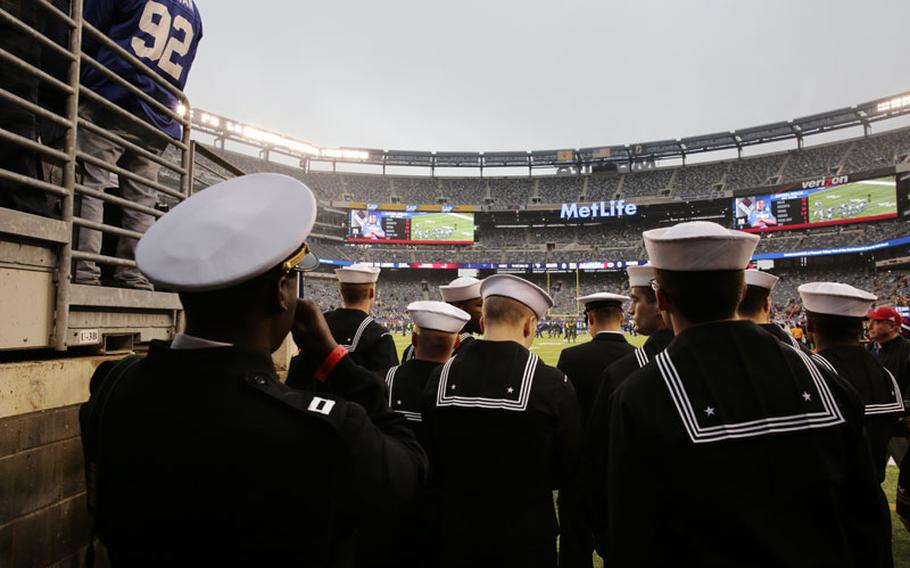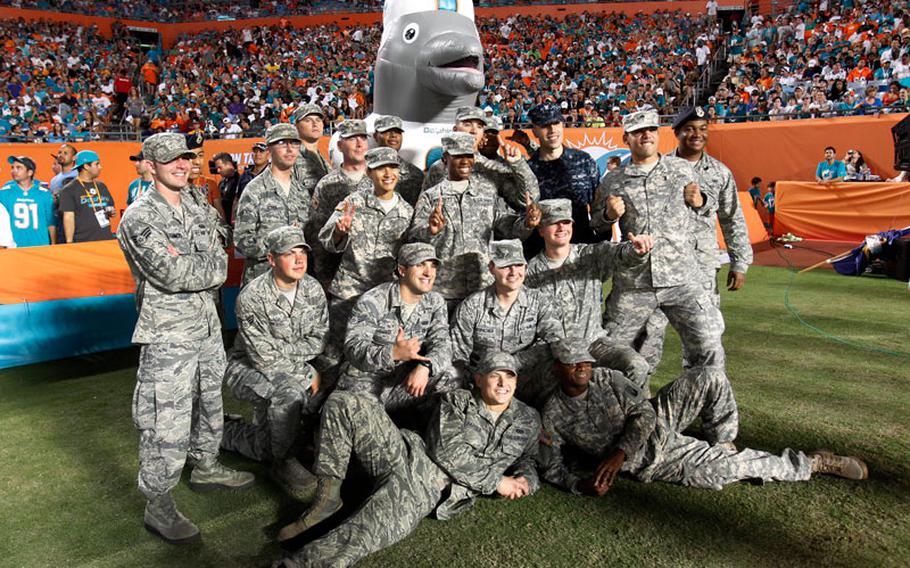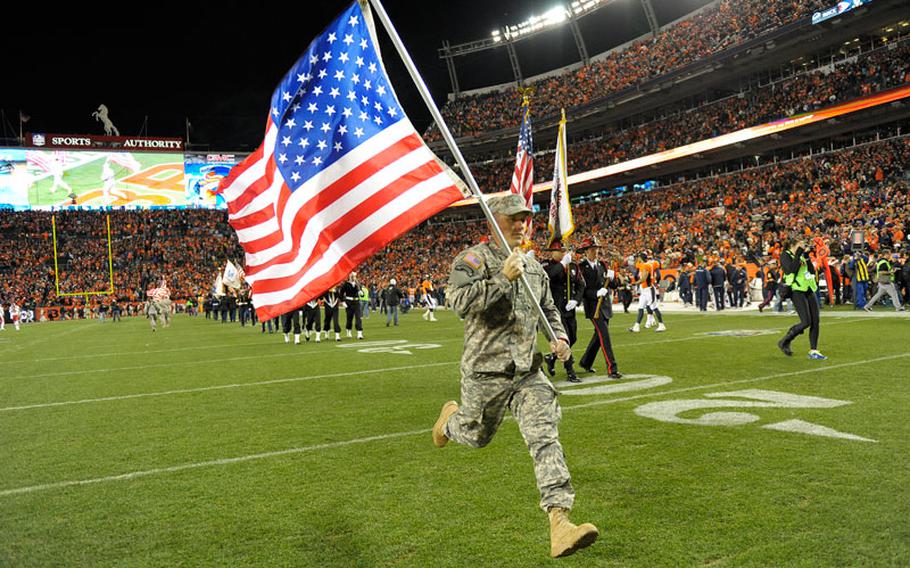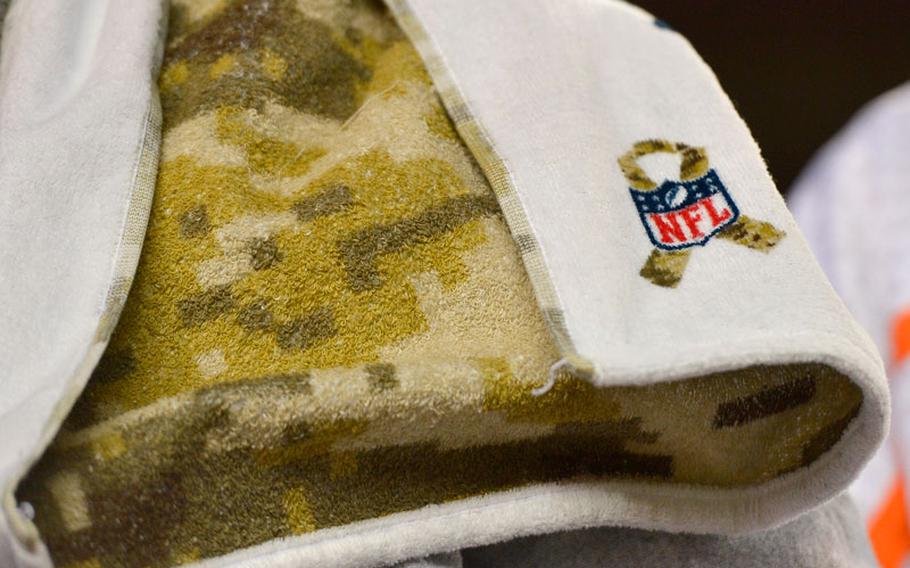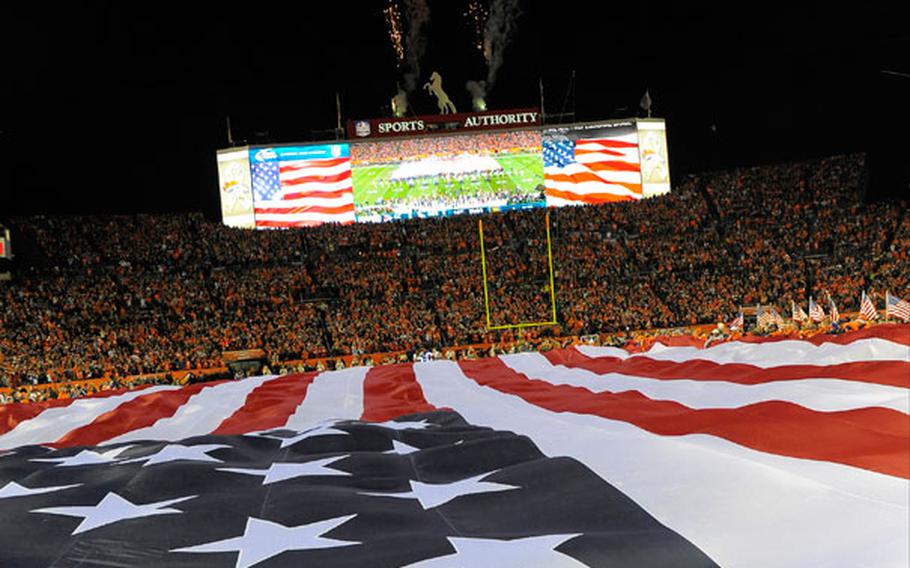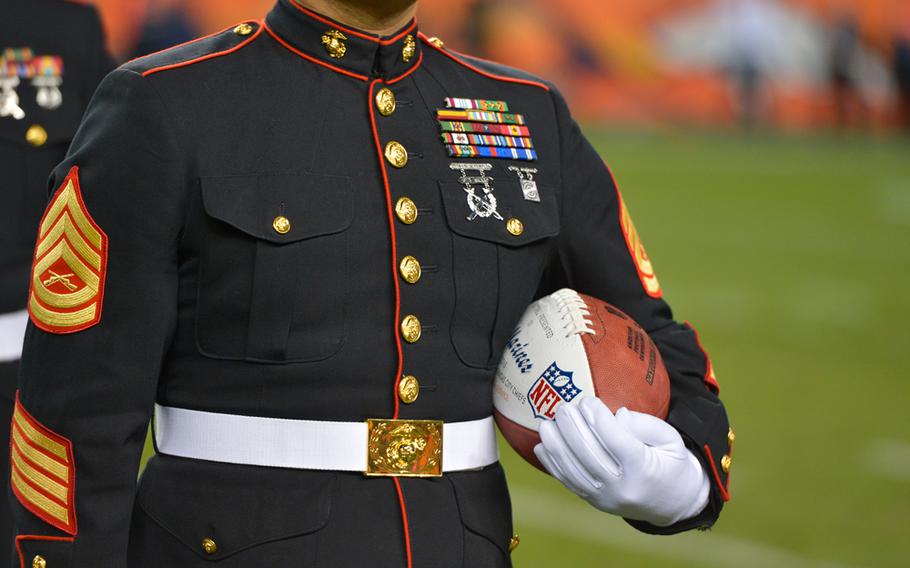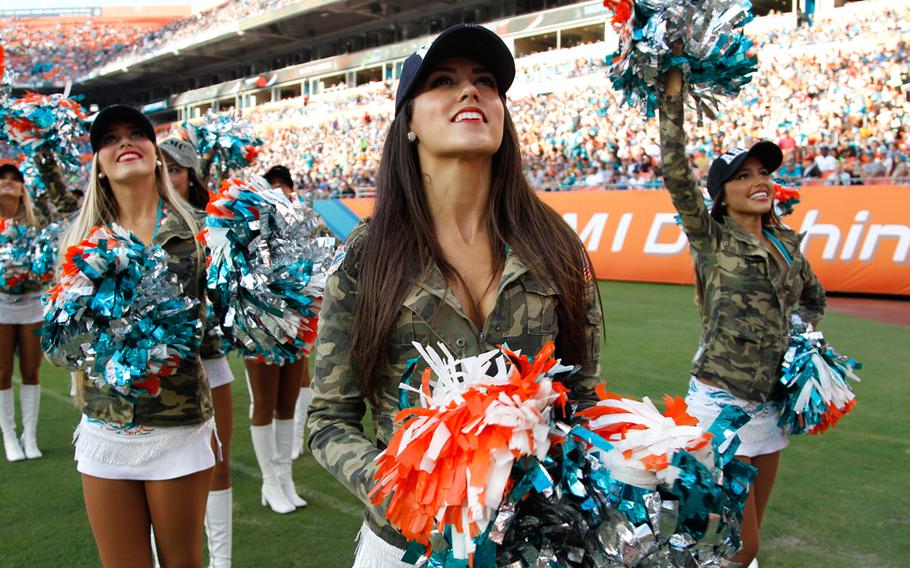 The Seattle Seahawks had a Purple Heart reception at halftime.
Inside where the Miami Dolphin's play, soldiers posed with the home team's mascot, "Air T.D."
And at the game between the Jacksonville Jaguars and Arizona Cardinals, junior ROTC members re-enacted the historic flag raising at Iwo Jima during World War II.
Throughout, there were many other special details as the NFL's "Salute to Service" schedule of games took place in America.
Joining in on the salute to servicemembers, the nationally-televised football pregame show "FOX NFL Sunday" will broadcast live segments from Fort Irwin and the National Training Center on Thanksgiving Day.
Very big flags, cheerleaders in Army colors, veterans with sideline seats – check out this Associated Press slideshow to see how America's biggest professional sport honored servicemembers.