PHOTOS, VIDEO
Silva, Gallagher capture titles at 30th Army Ten-Miler
by
C.J. Lin
October 12, 2014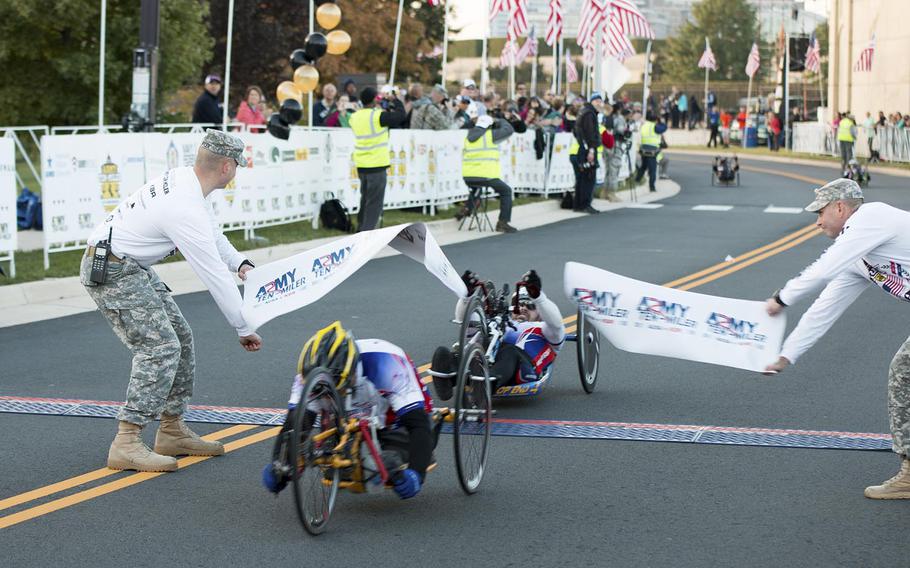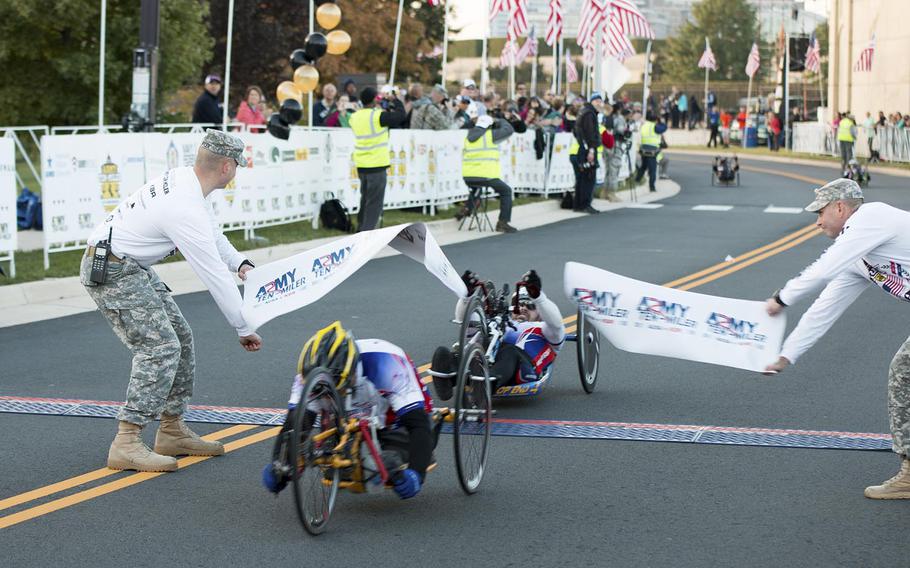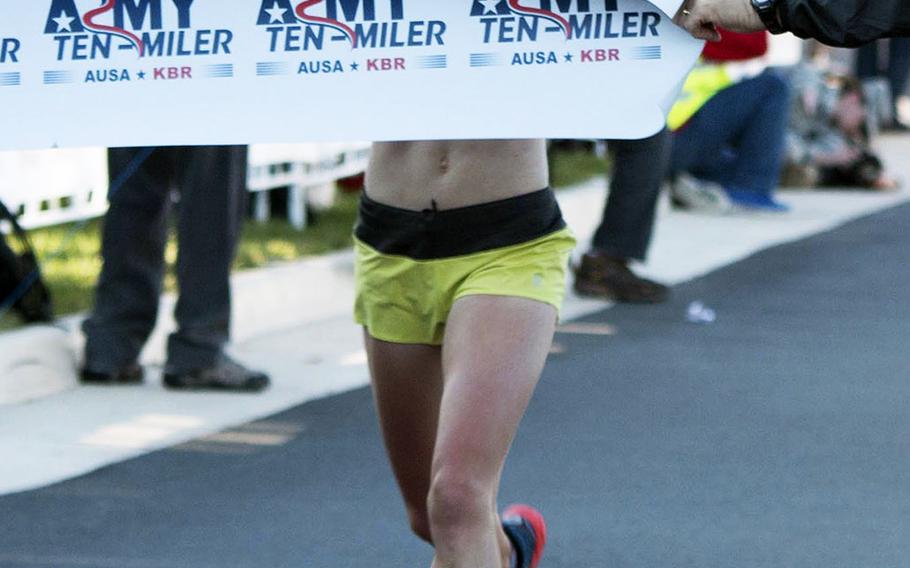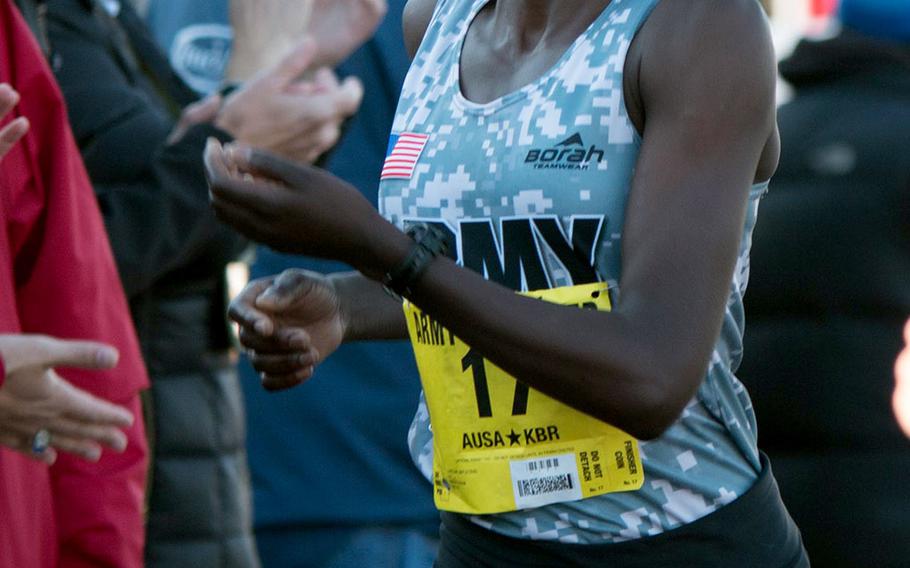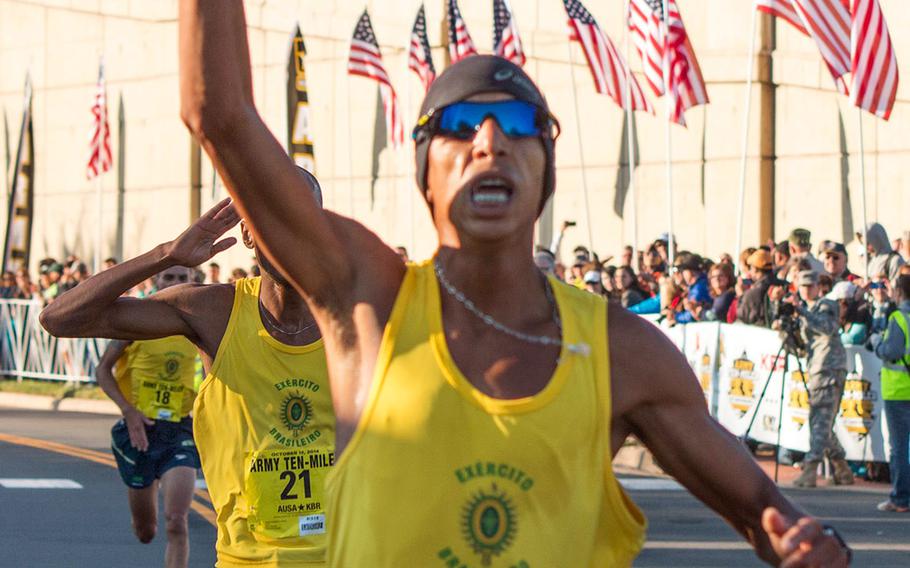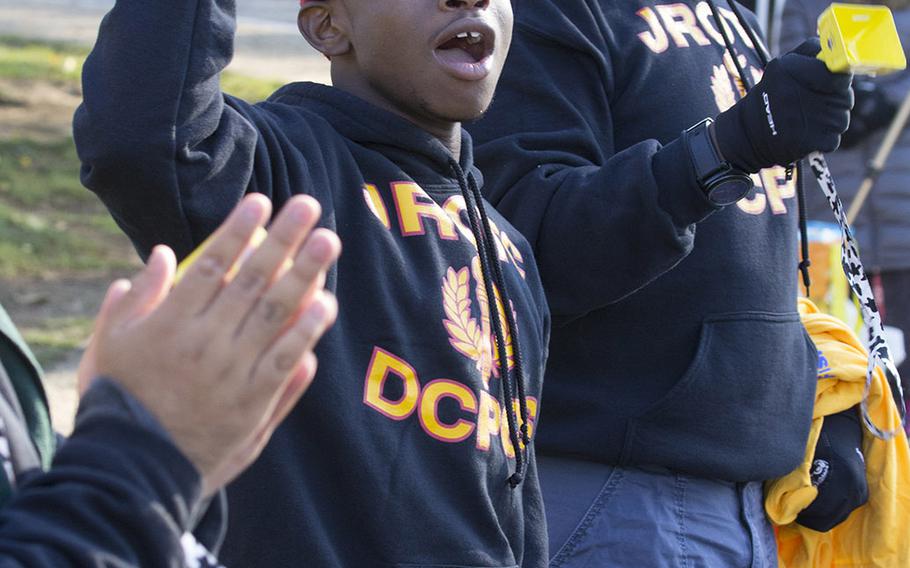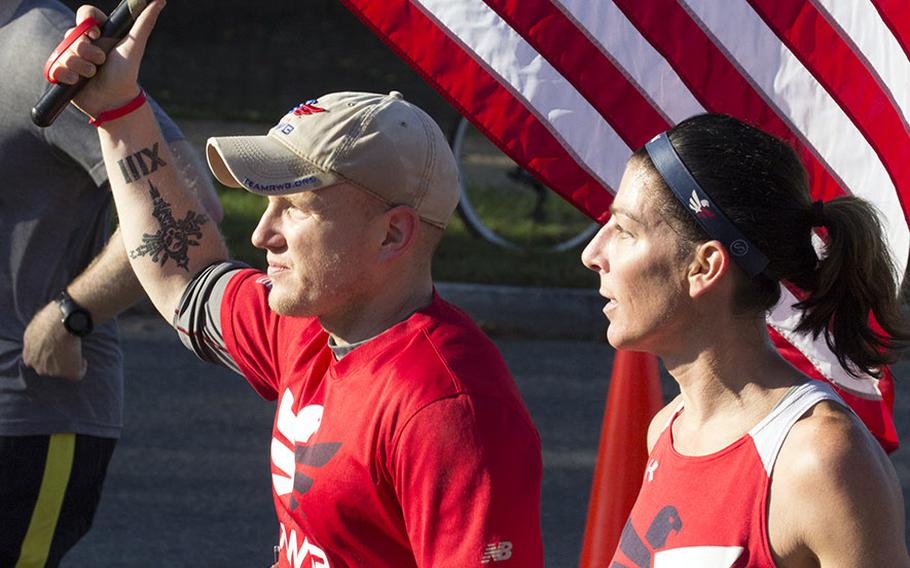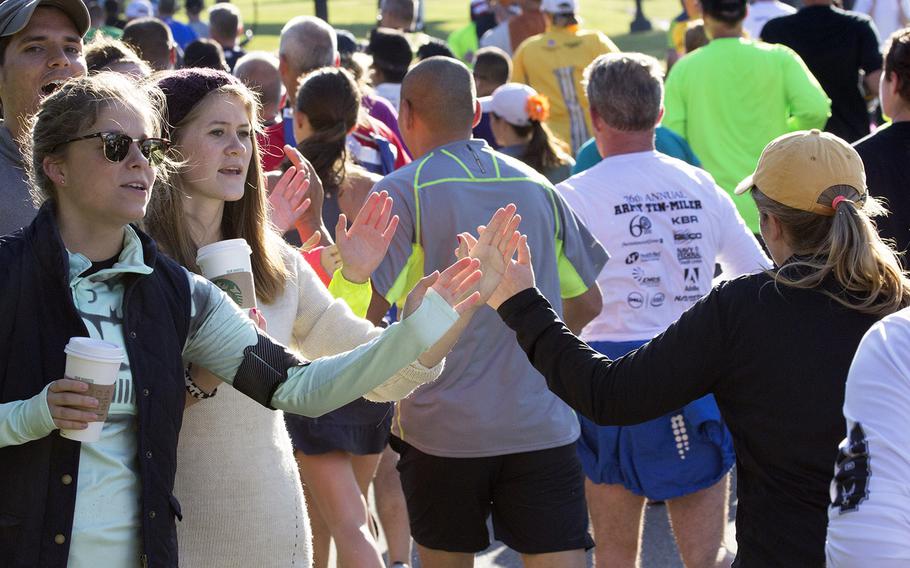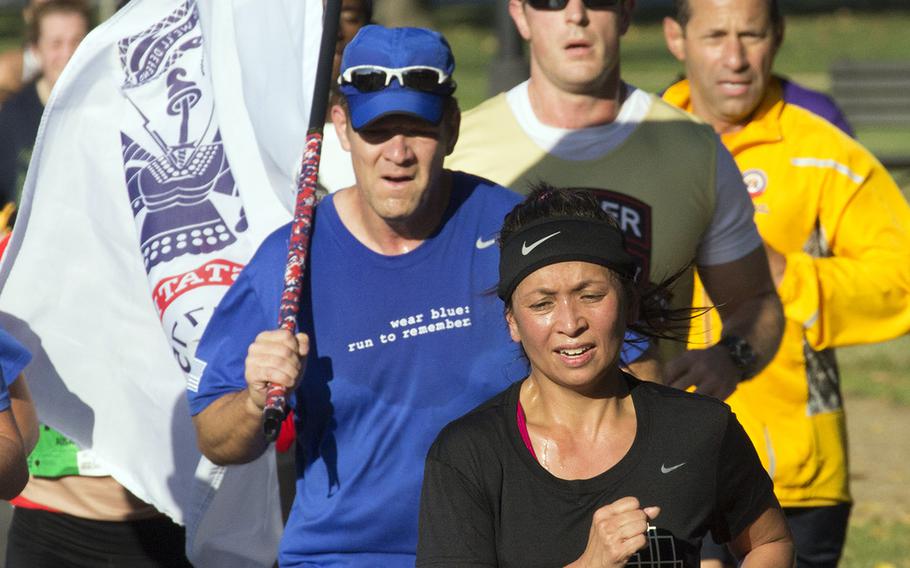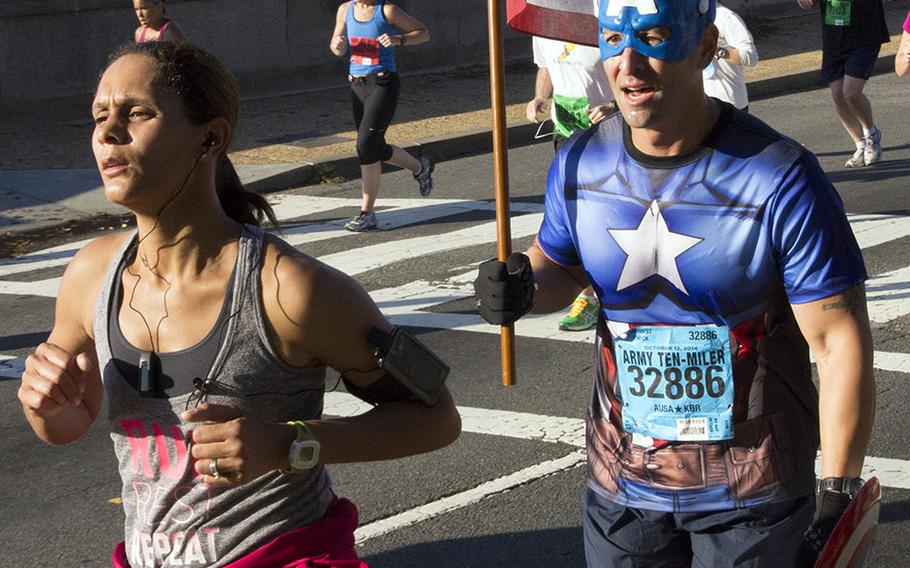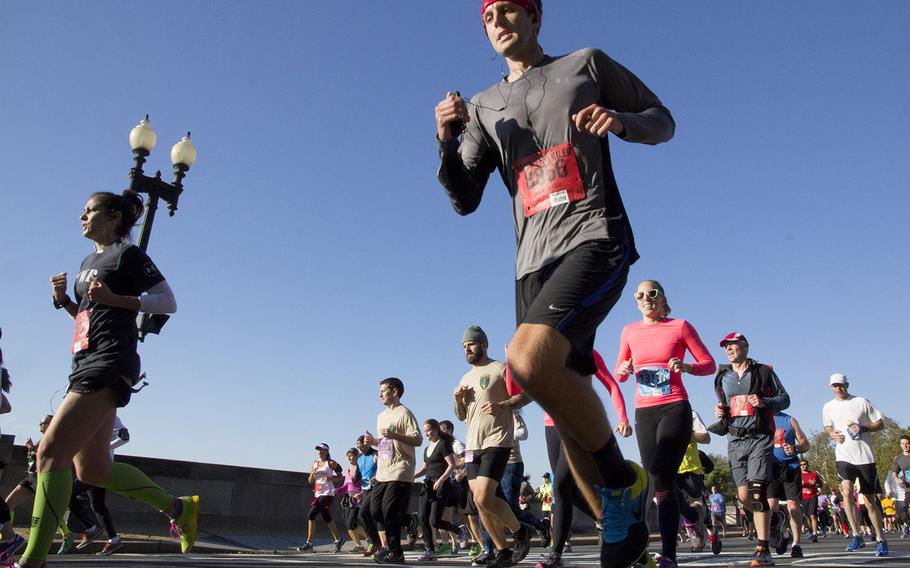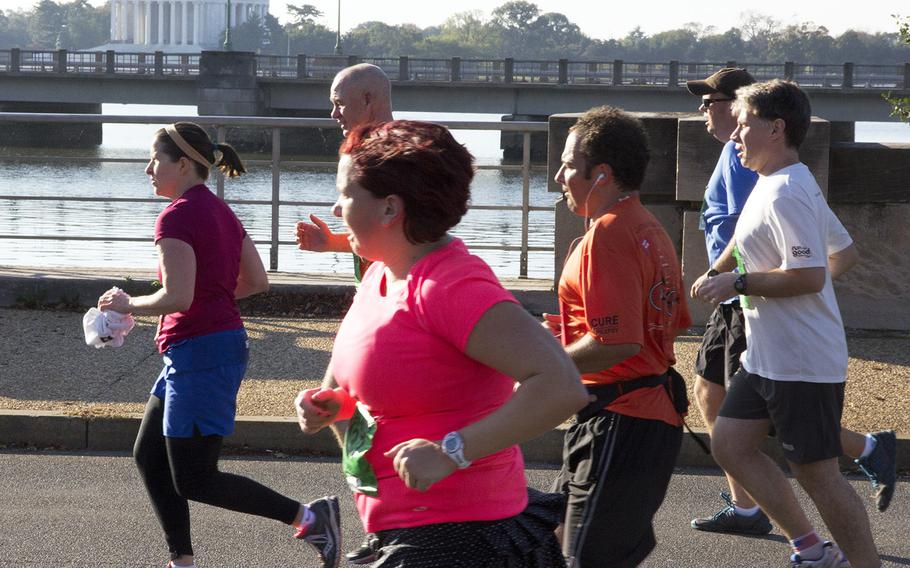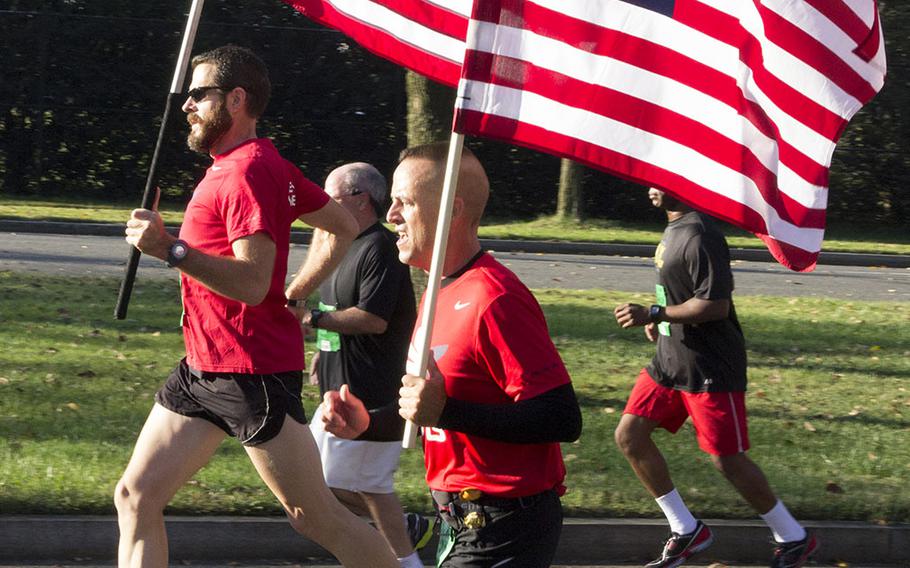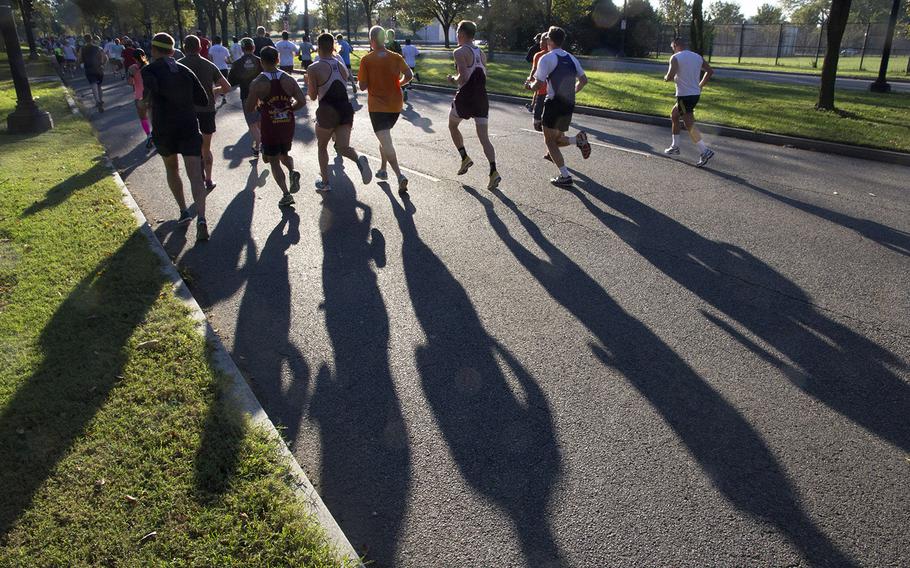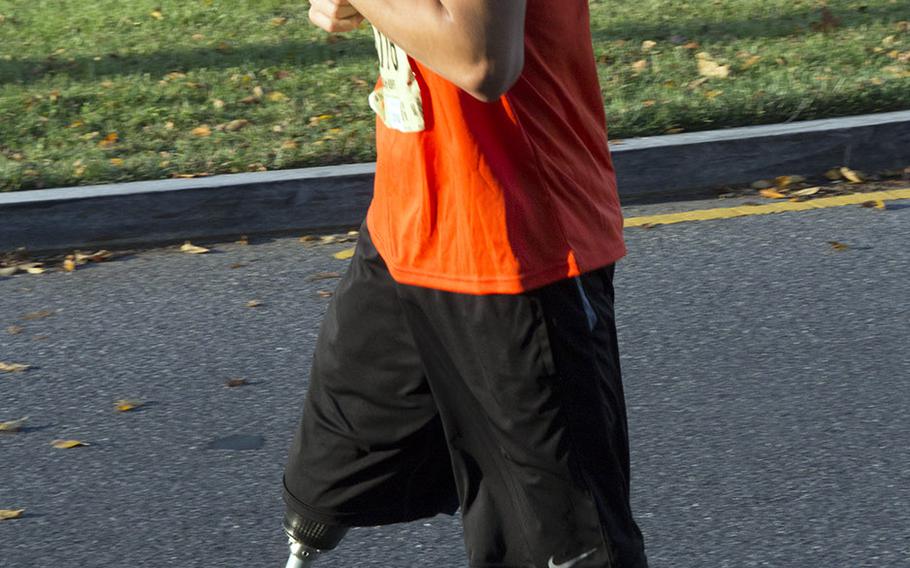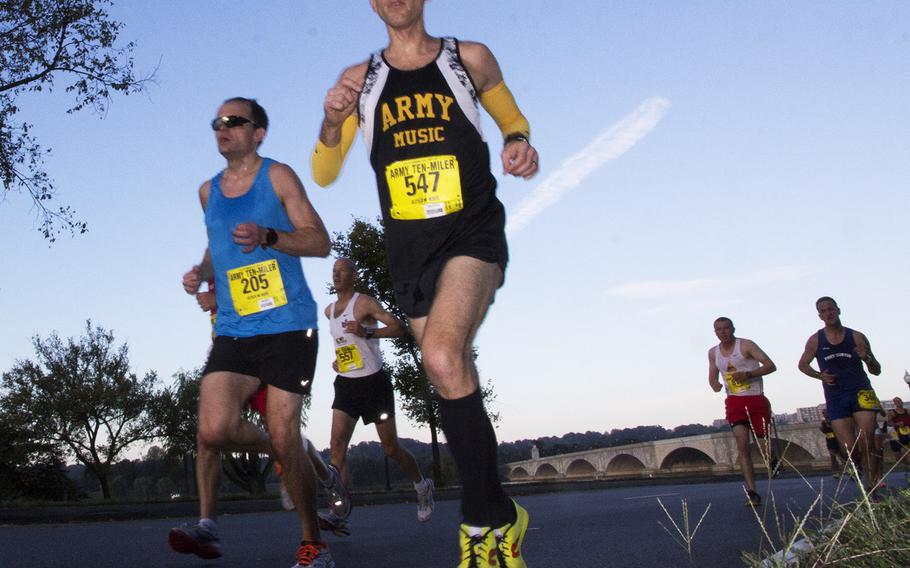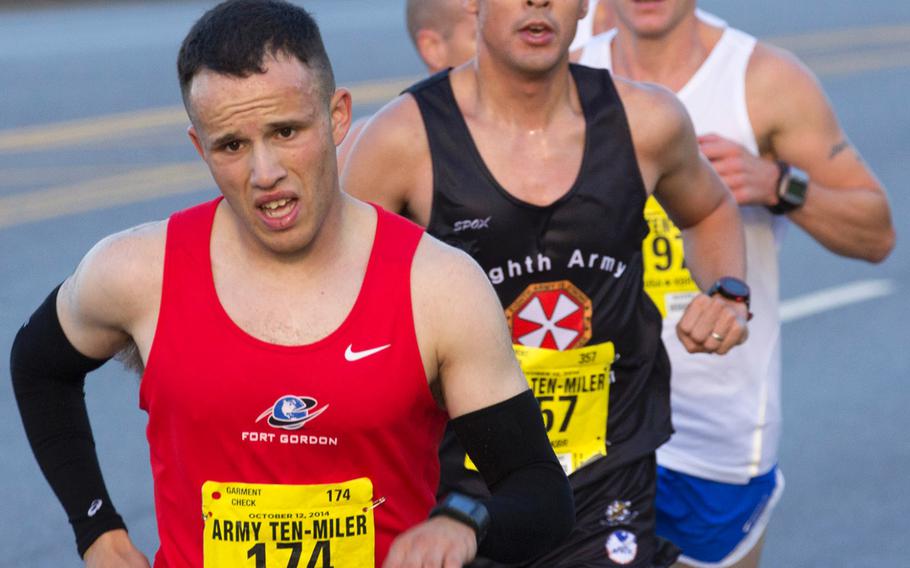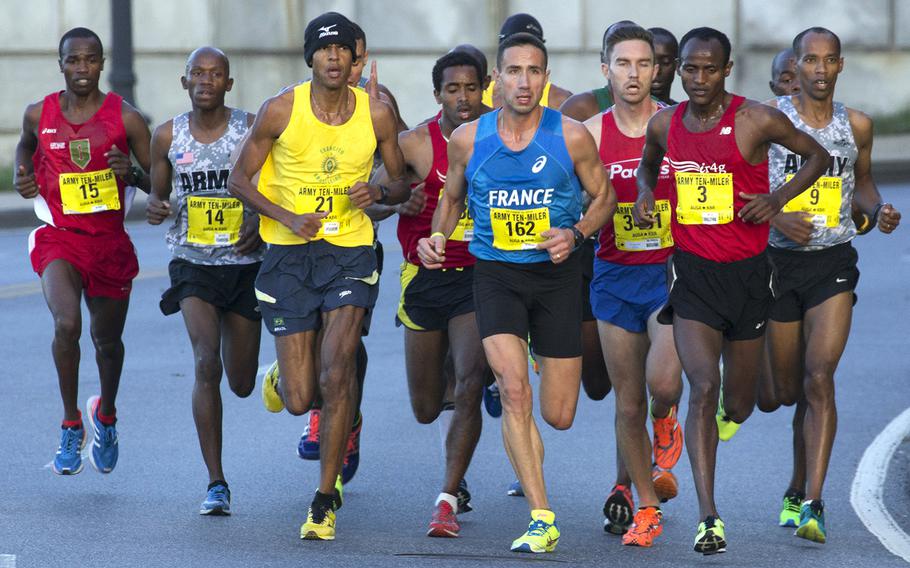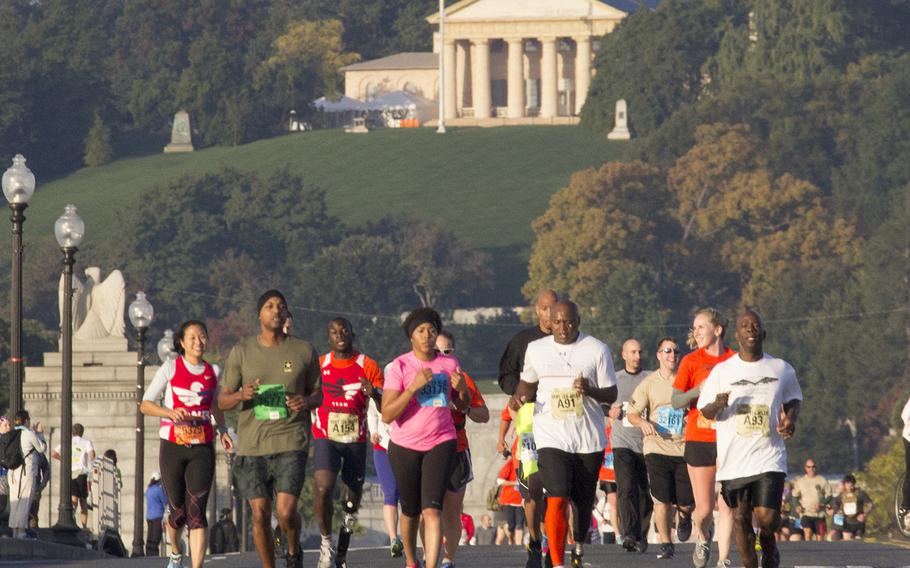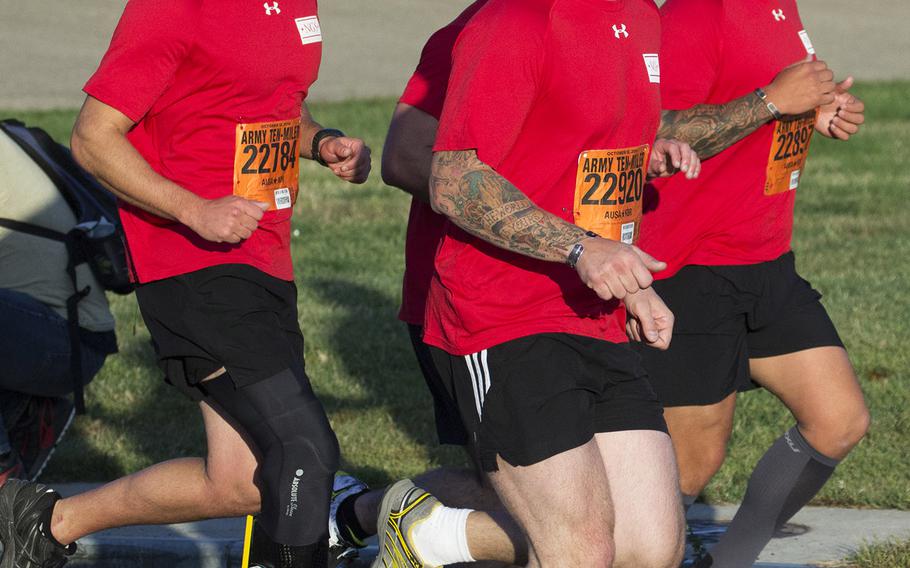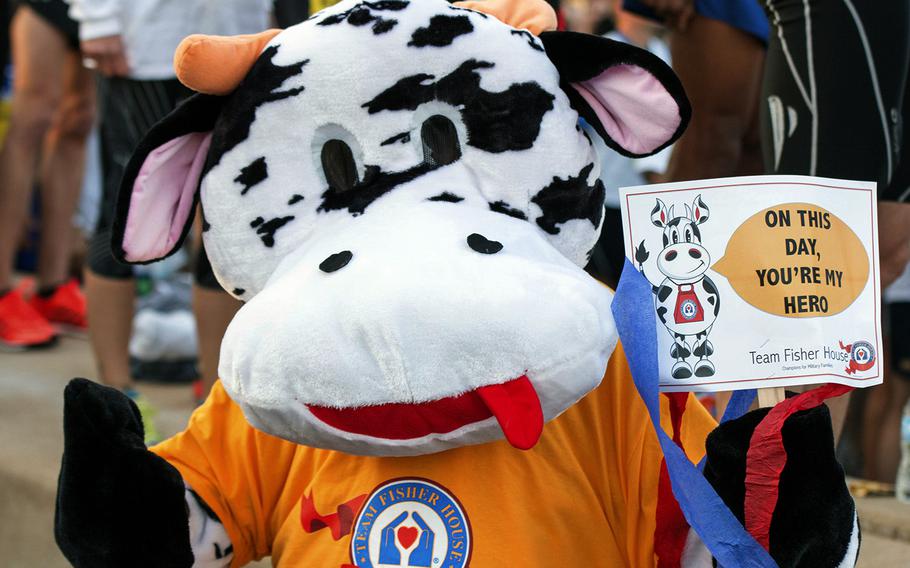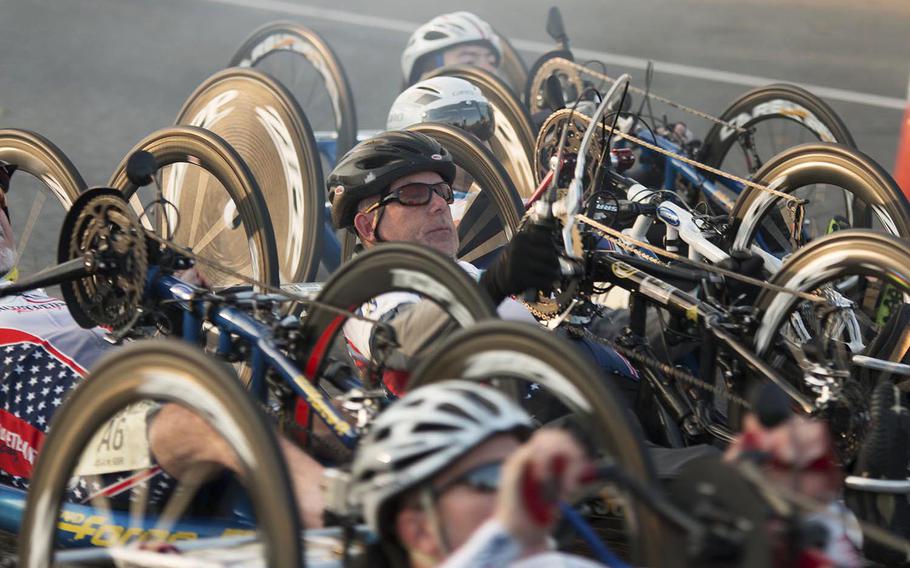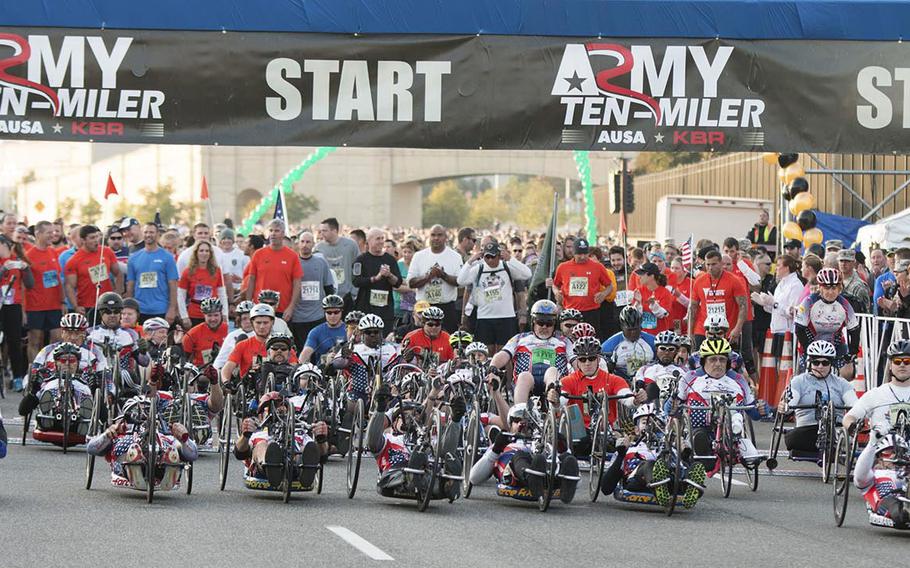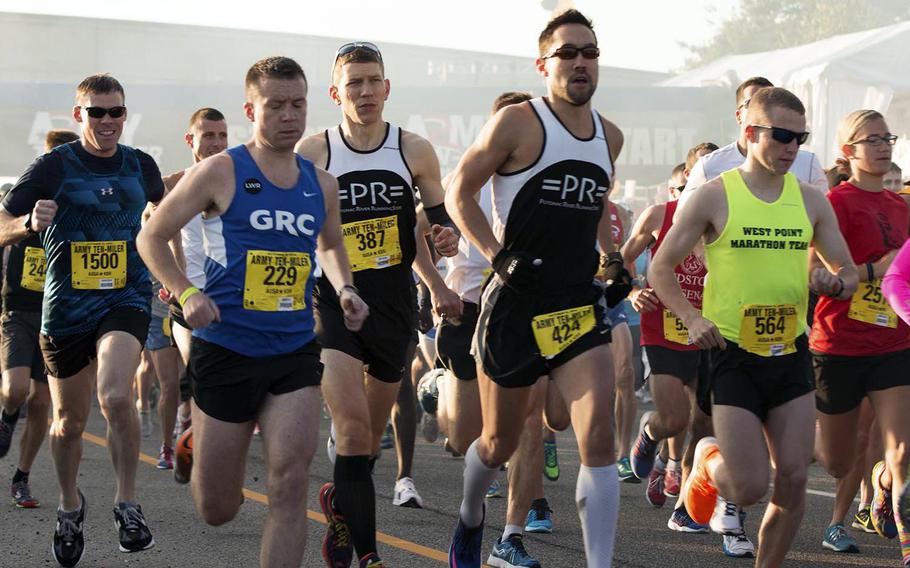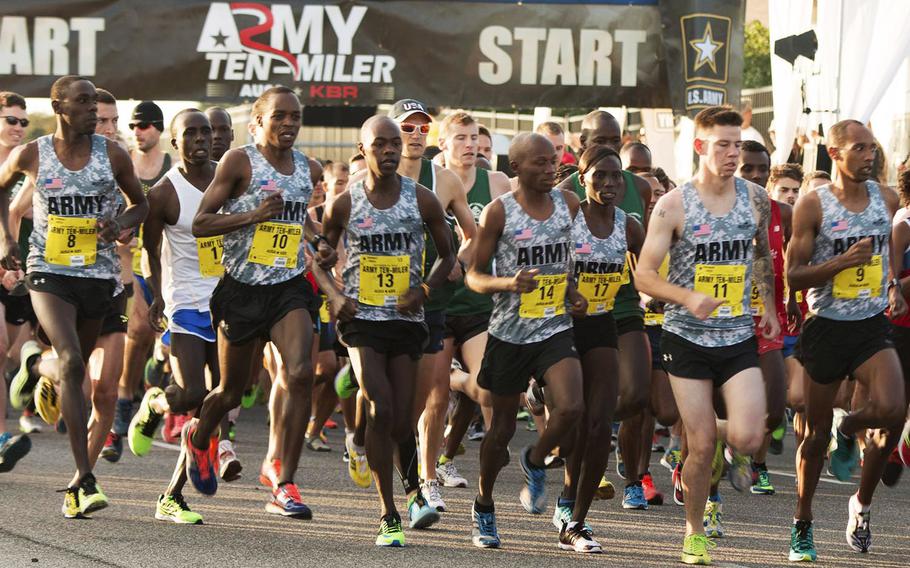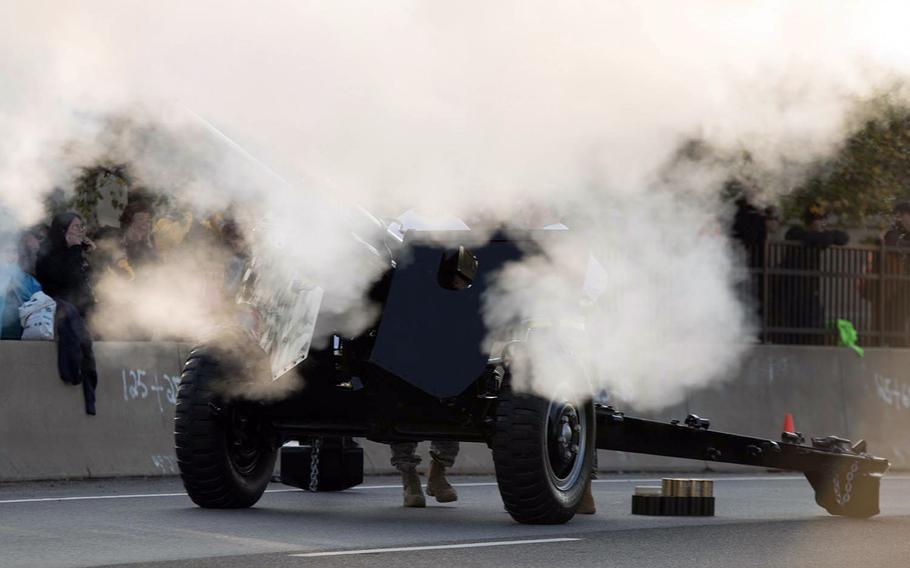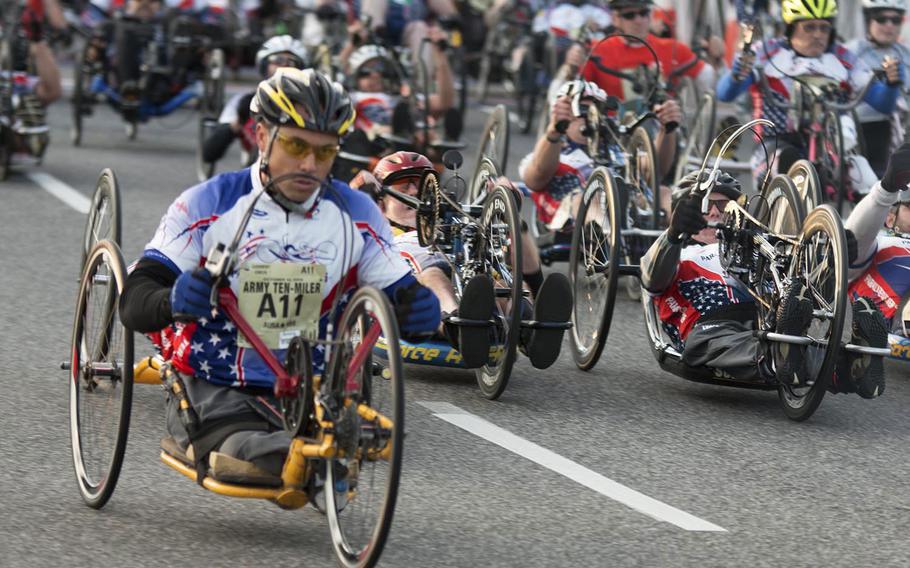 ARLINGTON, Va. — For Spc. Caroline Jepleting, it was the Army spirit that powered her through the Army Ten-Miler on Sunday, clinching her the top U.S. military finisher spot despite battling jetlag and training for just two months.
Jepleting, who flew in from Landstuhl, Germany on Thursday, also came in second in the women's division with an unofficial time of 56:34 — breaking her personal record by four minutes.
The run was just Jepleting's second 10-mile race ever, lending strength to her goal of joining the Army's World Class Athlete Program and eventually competing in the Olympics.
"It means my dream is coming true," the 28-year-old said. "I'm proud of the Army and representing them in races like this and even more to come, I'm just proud."
Jepleting was among 35,000 registered runners who hit the roads throughout Arlington and Washington, D.C. as part of the race, now in its 30th year. Another 11 shadow runs were taking place overseas with 8,500 participants running in locations including Afghanistan, Cuba and South Korea.
Kerri Gallagher of Arlington won the women's division for the third year in a row, breaking the female record that she set in 2013 by six seconds with an unofficial time of 54:50. Caitlin Bullock of Durham, N.C., came in third at 57:17.
The men's division was swept by a Brazilian army team led by Solonei Silva, who also won last year. Silva came in at 48:28, followed by Paulo Paula at 48:29 and Franck Almeida at 48:32.
First Lt. Josh Pitcher of Fayetteville, N.C., won the wounded warriors division with an unofficial time of 1:09:43. Pitcher stepped on an IED in Afghanistan in 2012, and his left leg was amputated below the knee. This year's race was Pitcher's fourth.
Rob Pickel of Fayetteville came in second in the division with a time of 1:19:31, and Kevin C. Hicks of Wheaton, Md., came in third with 1:24:01.
There were more than 85 wounded warriors and wheelchair athletes competing, among them the newly-retired Col. Gregory Gadson, who was racing in the hand cycle division just 12 days into his retirement.
Gadson, who lost both legs to an IED in Iraq in 2007, didn't do as well as he had hoped after coming in at 55 minutes, but he was in good spirits being back in a military environment and seeing the resilience of other wounded warriors.
"We're warriors first and we happen to have been wounded," said Gadson, who was most recently the garrison commander of Fort Belvoir. "We're not permanently defined by our wounds. We're out here because we are warriors, and we want to show that we can compete and still show our strength and resiliency.
"For a lot of us our wounds are many years behind us," he said. "Life goes on, and you can be a victim or you can try to conquer. I want to keep living, and that's just one part of continuing to live."
Results of the 2014 Army Ten-Miler
lin.cj@stripes.com Twitter: @cjlinSS