DII/III softball championship
Sigonella's latest streak ends with championship
by
Martin Egnash
May 27, 2017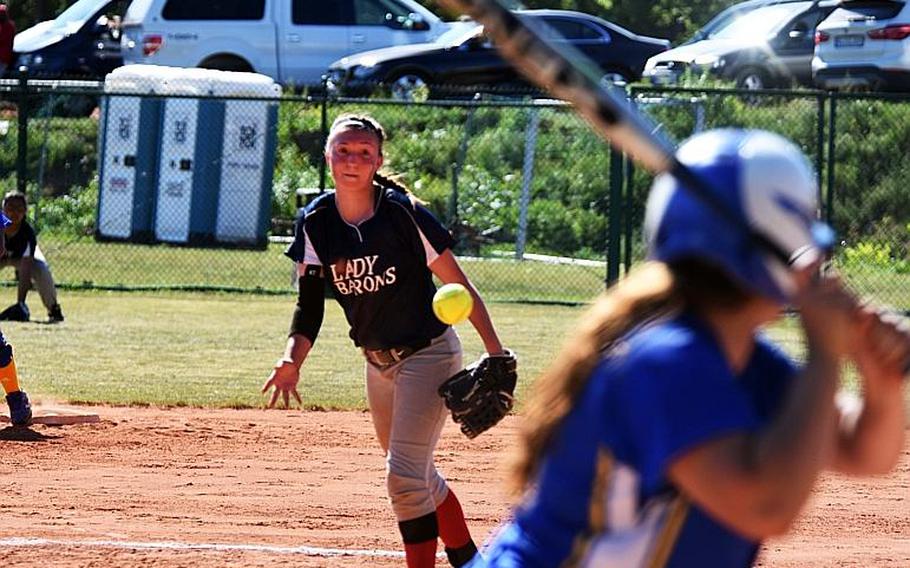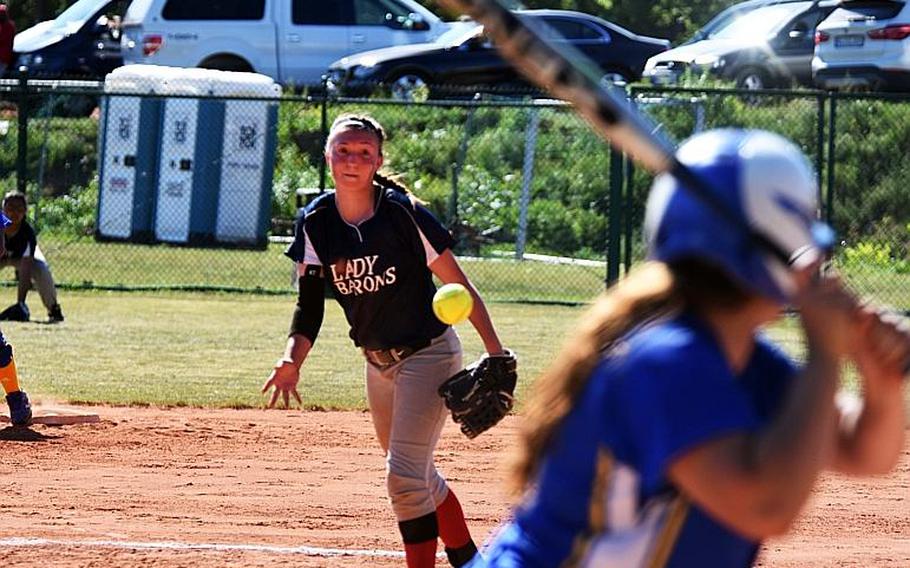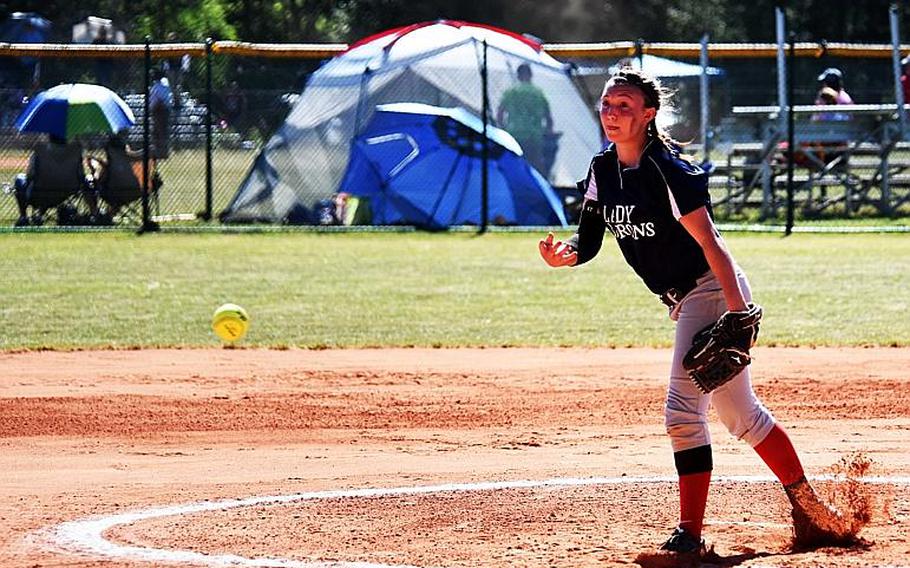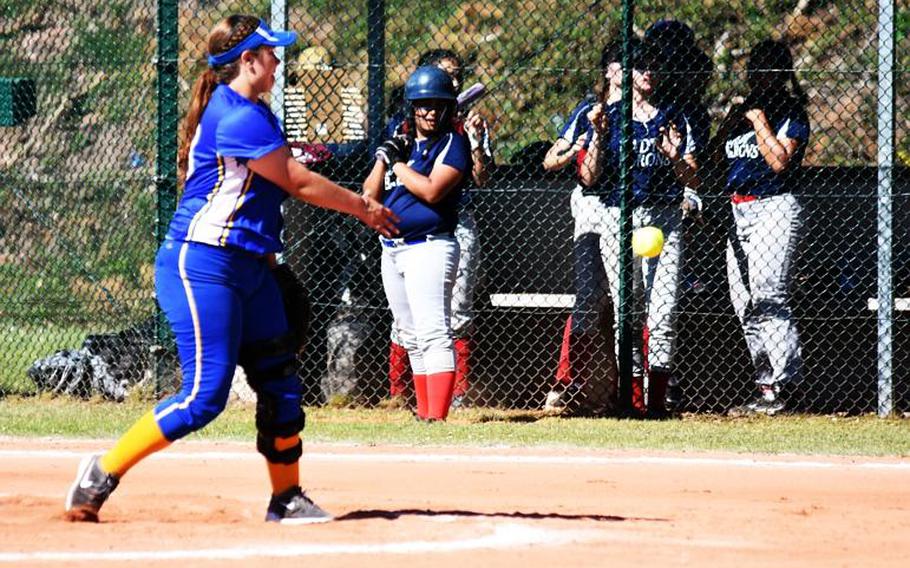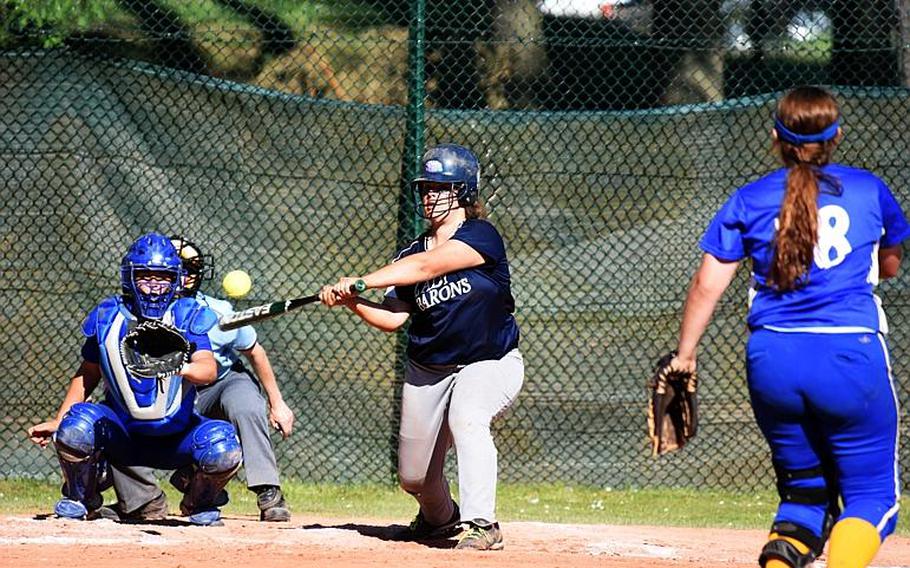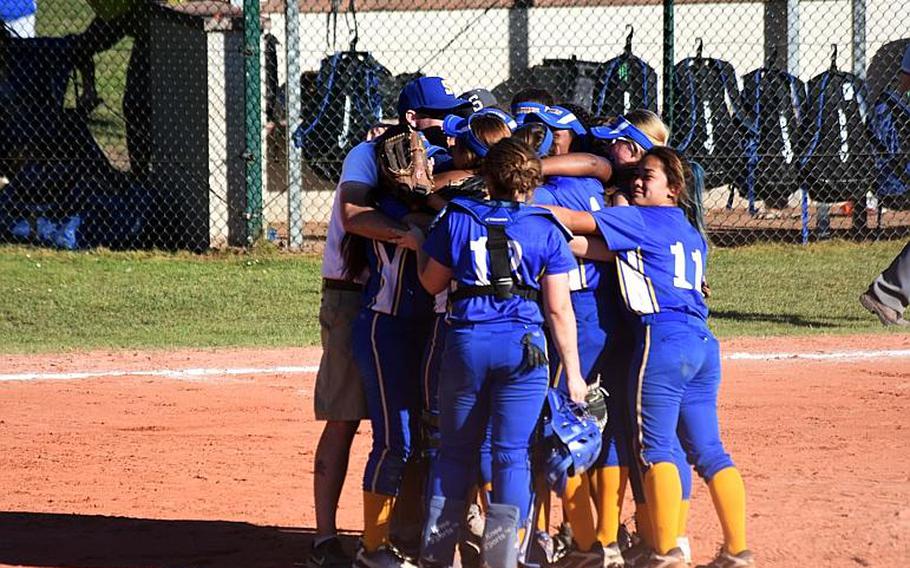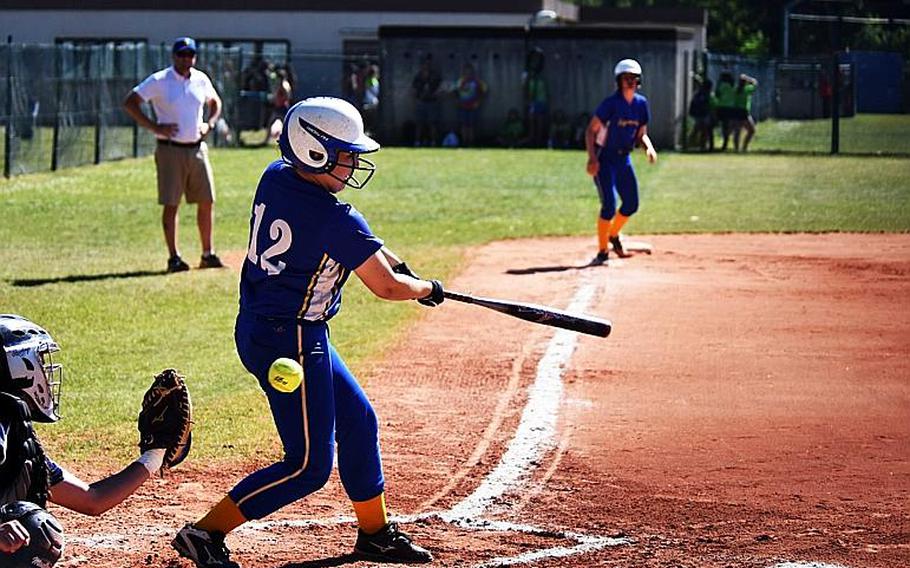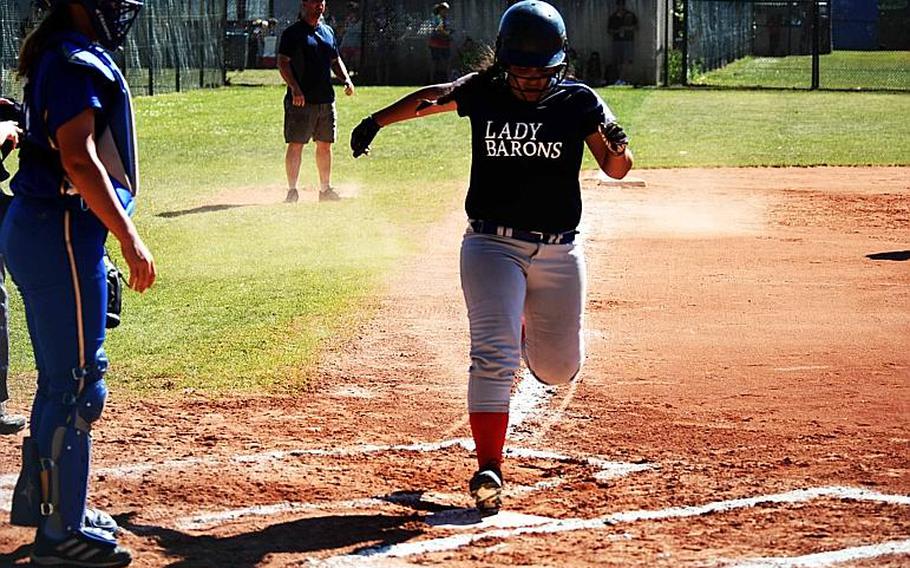 RAMSTEIN, Germany – The Sigonella Jaguars' roller coaster season finished with a European championship Saturday.
Sigonella won its first four games of the season, then lost the next six. The Jaguars then entered the postseason and won all six of their games, including a 9-5 victory over Bitburg for the Division II/III title.
For much of the year the Jaguars have been without their primary pitcher Hanna Barnes, who suffered an ACL injury playing basketball. Since she returned to the team, she has been a boon to their success.
"It felt amazing finally winning," she said. "We've come so close for four years now. It means so much to us to win this."
"I think we owe this to the solid leadership we have on the team," assistant coach Tim Barnes said. "They inspired the girls, and kept their spirits up, even when the other teams were ahead."
Bitburg, which qualified for the game by defeating Aviano in the last round-robin game earlier in the day, didn't go quietly.
"They had all the momentum early on," Tim Barnes said. "We had to keep our cool, work together, and lace a bunch of hits together."
The tide began to turn when the Jaguars' Kisiah Chandler hit two doubles in the third inning. After that, Sigonella capitalized on the momentum and continued making solid hits the rest of the game.
"It's incredible," Tim Barnes said. "We're a small school, but we work really hard, and I think it showed today. Our boys won (baseball) today too. It's a great year for us."
Twitter: @Marty_Stripes