SHAPE races out to big lead in shutout of Alconbury
by
William Howard
March 23, 2019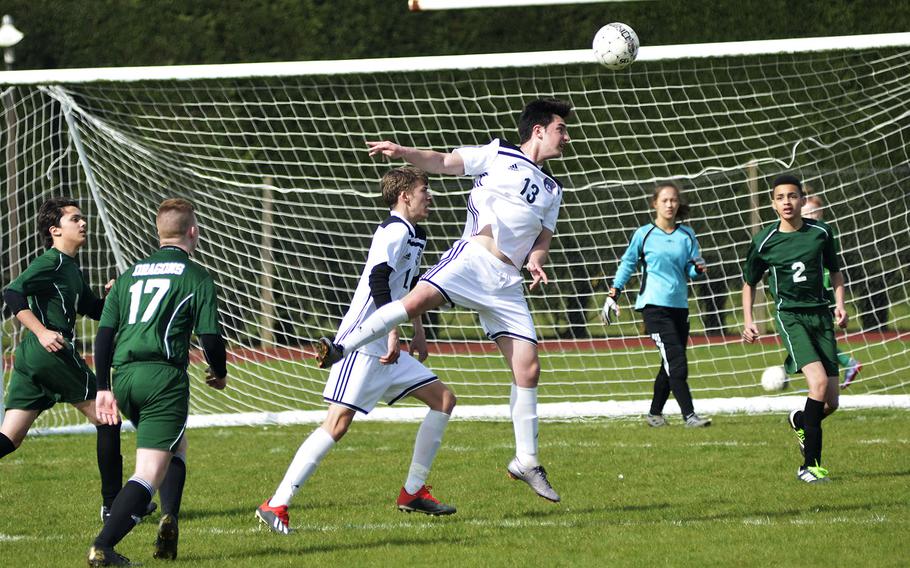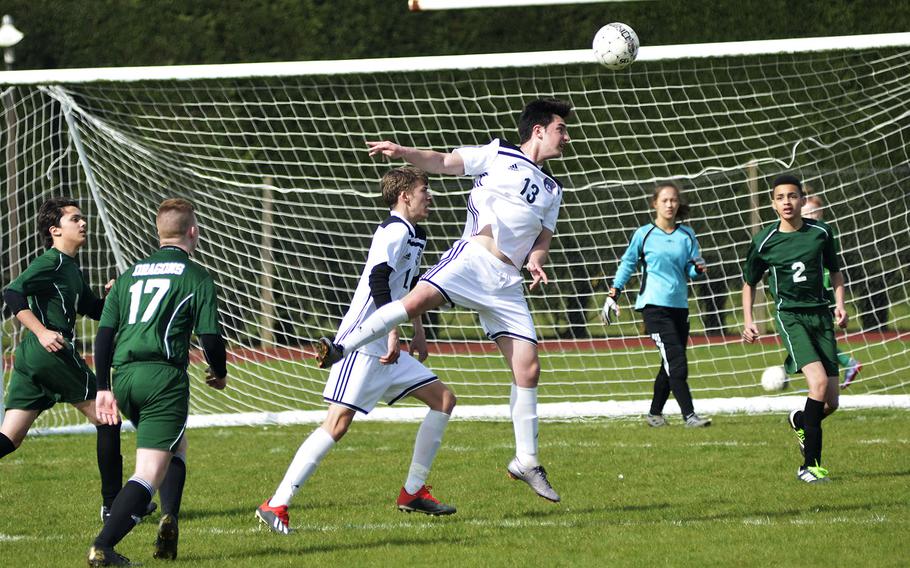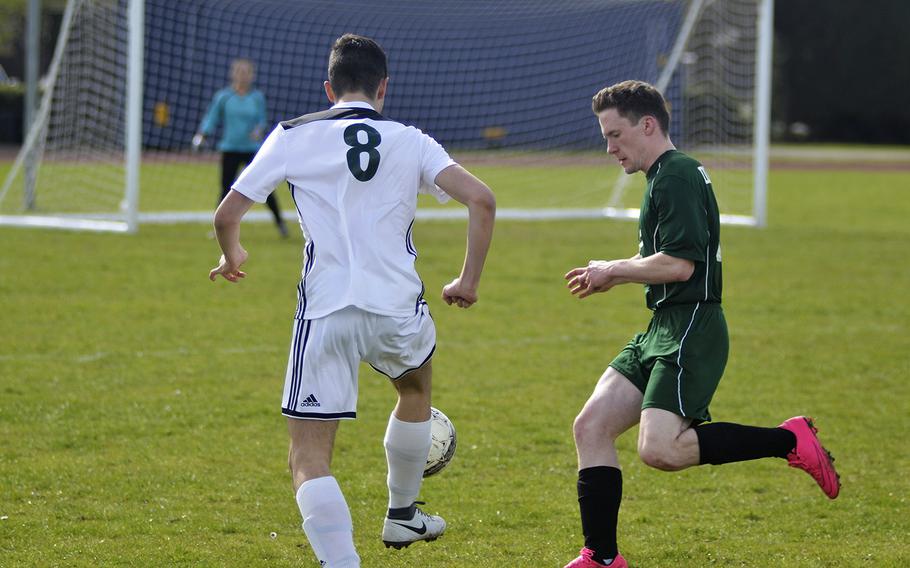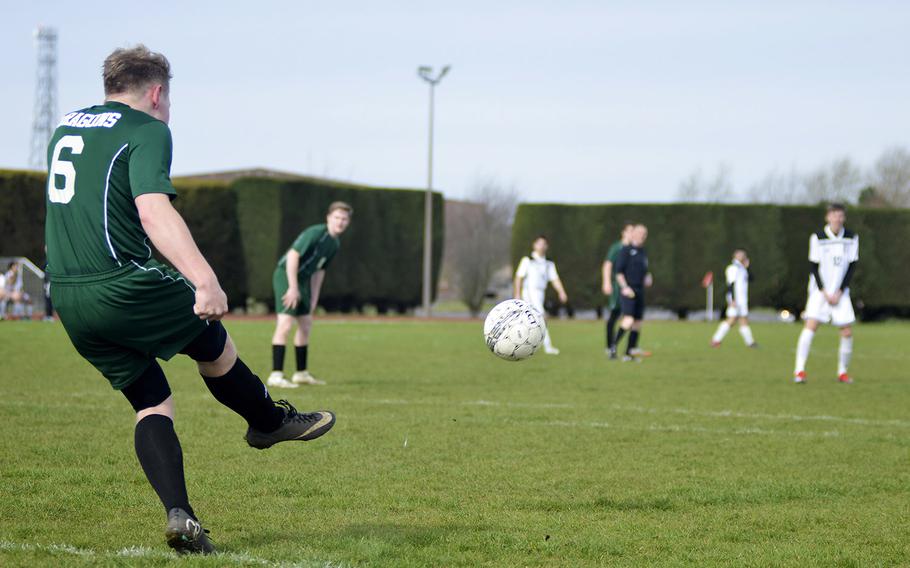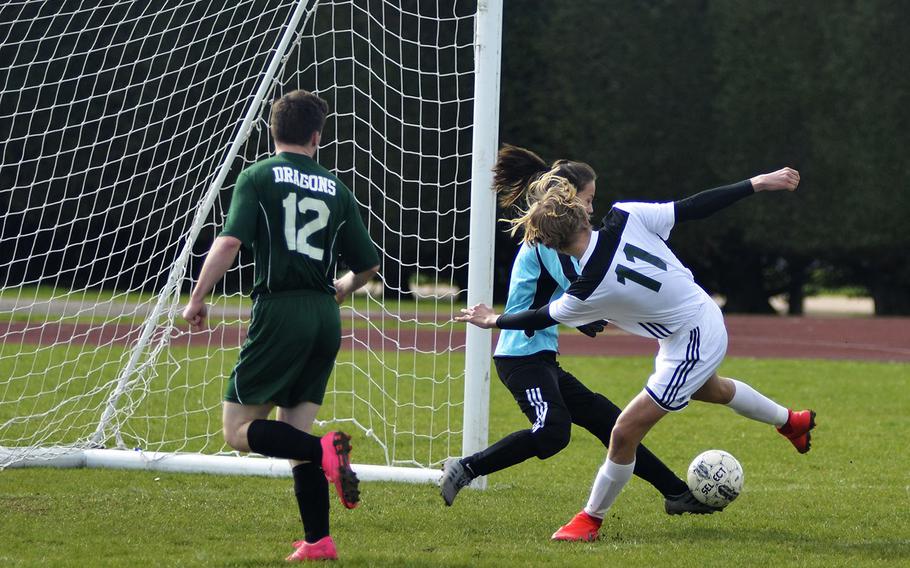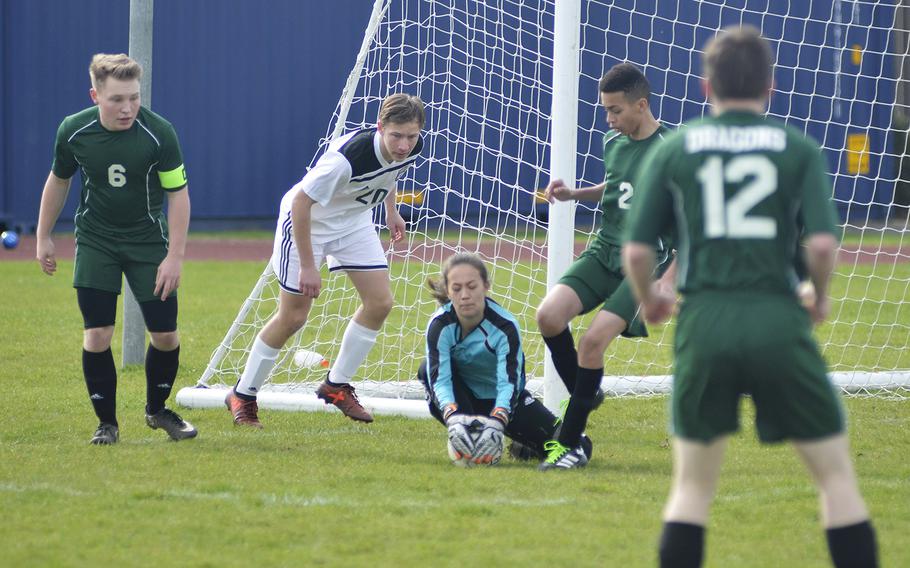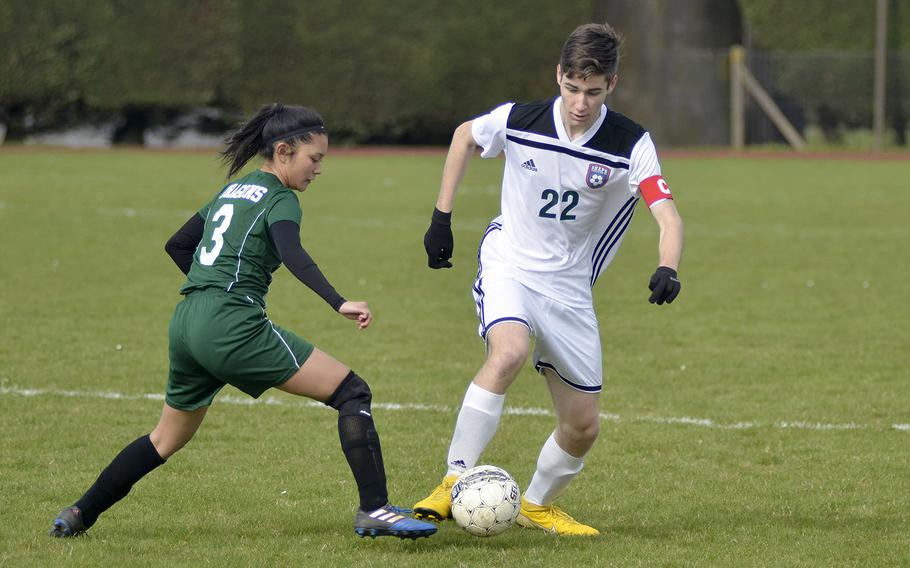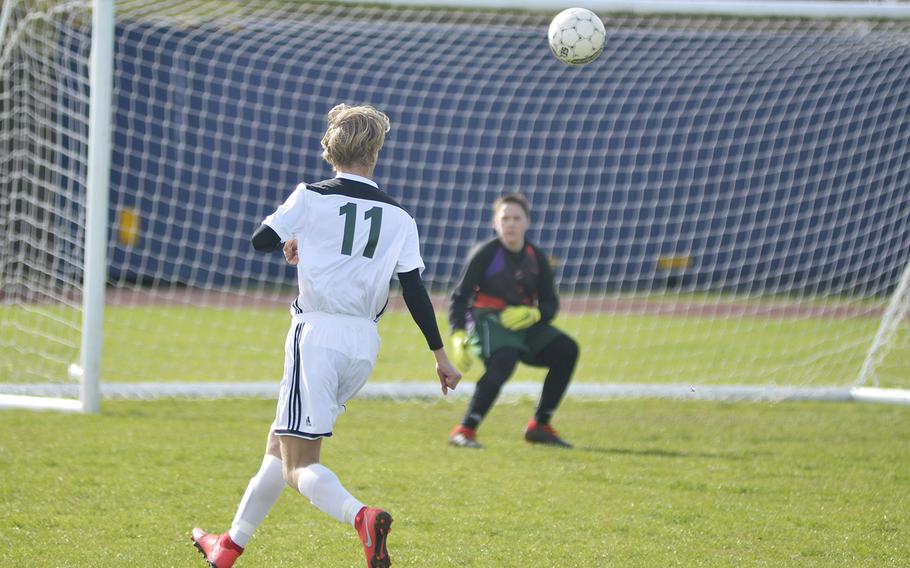 RAF ALCONBURY, England — It wasn't that hard to find a silver lining in the Alconbury Dragons boys soccer team's 7-0 season-opening loss to the SHAPE Spartans.
SHAPE scored all seven goals by halftime and - due to DODEA-Europe mercy rules - the second half was considered a scrimmage. Alconbury is fielding a co-ed team this season after not having enough girls try out for a four-time defending champion squad.
"It was a bit of a mismatch and they did OK," SHAPE coach Shawn Whitehurst said of his team. "I was a little disappointed that we didn't play more possession ball."
From the first kick of the soccer ball, SHAPE consistently invaded Alconbury's side of the field and players spoke to each other in Spanish and Polish to maintain a fog of war.
The Spartans scored twice against Alconbury goalkeeper Jack Hayosh, who subbed out after seven minutes of play with pain in his Achilles tendon.
Alconbury sophomore Alyssa Beighle stepped in as goalkeeper and finished with 14 saves and multiple grabs against an aggressive offensive effort from SHAPE.
"Girls and boys play really differently. Boys kick harder and they have a lot more kicks," Beighle said. "It's really frightening, but also fun because I have a great team supporting me."
One of the British referees remarked that Beighle was the most valuable player of the day.
Beighle did stop most of the shots aimed her way but wasn't perfect. She accidentally deflected a corner kick from Alvaro Acebal for an own goal at one point.
Acebal led SHAPE in scoring with two goals and came up just short of a hat trick.
The Dragons only had four shots on the goal during the second half scrimmage portion of the game.
Twitter: @Howard_Stripes