Seoul American soaring at the right time
---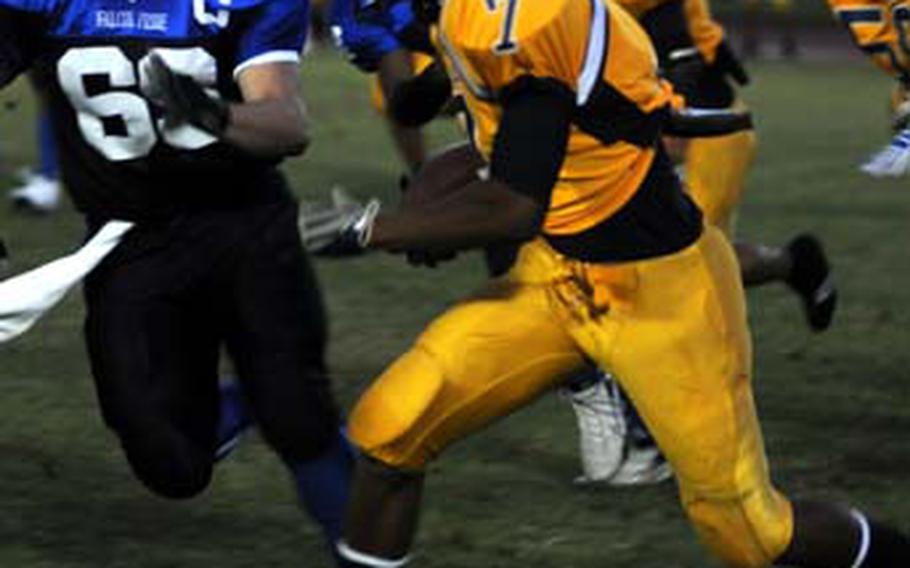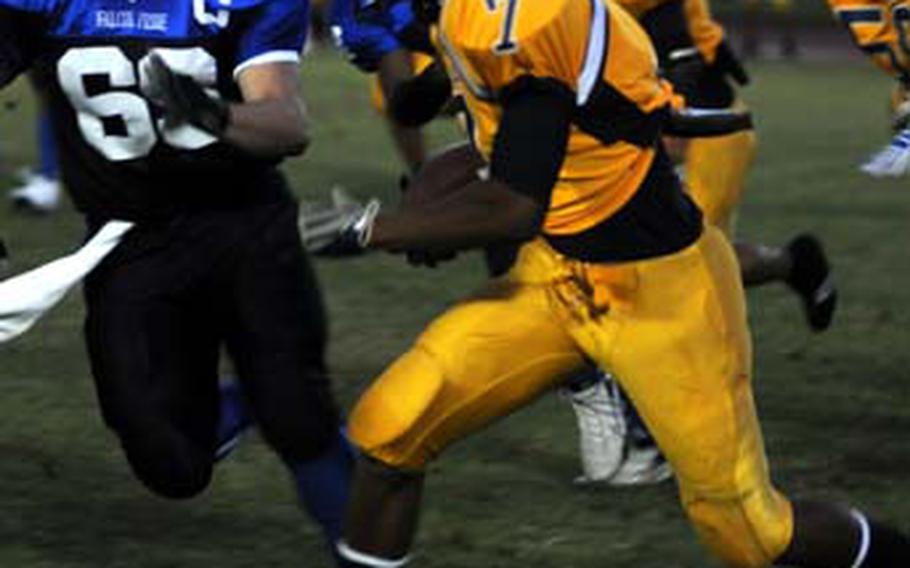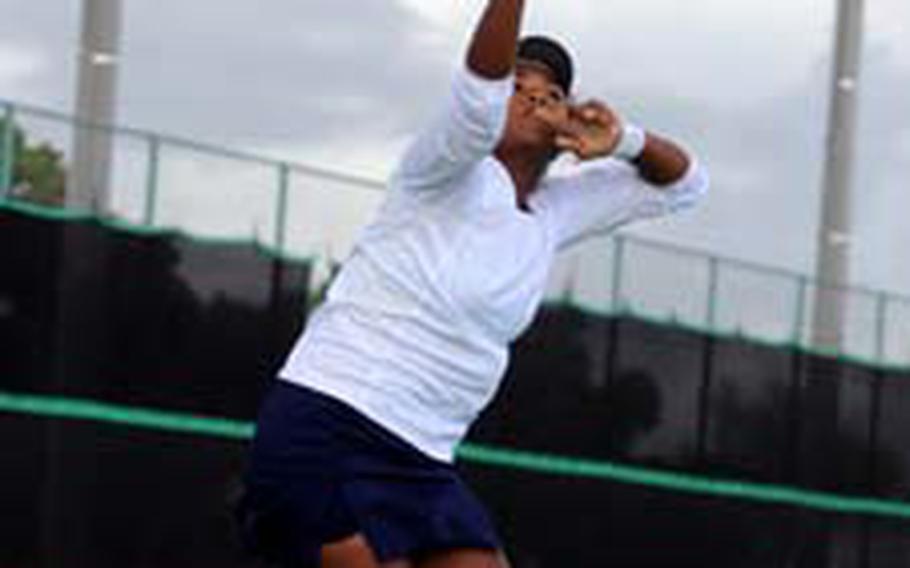 A week ago, Steve Boyd had no idea what kind of boys team he'd be taking to the Far East cross country championships with two of his Falcons down with the flu.
On Tuesday, one of them, Anthony Catineau, played a huge role as the Falcons made it back-to-back team championships in the two-day meet. Seoul American sealed it by winning the team title in the 6.2-mile relay at Gosser Memorial Golf Course at Misawa Air Base, Japan.
Seoul defeated Kadena 16-40 for the Class AA team title, with Guam High taking third, the best finish in school history, with 44 points. Osan American breezed to victory to seal all three events in the Class A competition.
Kadena's Chasity Cordova won the relay for the third straight year, each with a different male partner. She and Jacob Bishop were clocked in 38 minutes, 32 seconds, 32 seconds ahead of Osan's Nicole Solomonson and Josh Hanks.
"We were really nervous, hoping these kids would get better," Boyd said after the Falcons wrapped up their second straight crown. "We were hoping they still had enough in the tank to come back."
Catineau was paired with girls individual champion Siarria Ingram, and they placed eighth, one of four Falcons pairs in the top 10 of the relay standings.
Boyd said he and his staff played with different combinations and decided to go for depth rather than pair Ingram with boys individual winner Thomas Kim. They paired Kim with Dorothy Krebill; they finished fifth. Catineau's performance in particular "was the key," Boyd said.
"He was farther along from his sickness, and he made the difference that he would pull us over on the boys side," Boyd said. "Without the boys stepping up, it wouldn't have mattered. It's all about team, and it came down to the relay. This is what you go through with teams. You build character, and they perform. We knew the girls would be strong; it was the boys who stepped up for us."
And it might just be the harbinger of things to come, Boyd said. Led by Ingram, the Falcons expect to return a strong team for the 2010 season.
"We have some strong people for next year," Boyd said.
Seoul American earns spot in Class AA football title gameFreshman Brandon Morton tossed touchdown passes to Allan Brewster and Steve Brown, and Seoul American's defense did the rest, holding Guam High to 132 yards in a 15-0 win, the first time Guam was shut out this season.
Seoul improved to 2-5 overall; Guam fell to 7-3.
The Panthers had their chances but came away empty on four trips to the Falcons' end of the field, three times on downs, the other on an interception.
"My mantra this season has been for us to get better each week and peak in the championship game," coach Alan Morton said. "We're on schedule to peak on Saturday."
The Falcons reached Saturday's Class AA title game against Kadena, the third time the two teams will play for the championship. Guam High plays Yokota on Saturday for third place.
Falcons shining in AA volleyball's Gold DivisionExpected to be building for a Class AA Tournament title run next year, Seoul American is instead exceeding expectations.
The Falcons, led by spikers Liz Gleaves and Destinee' Harrison, downed pre-tournament favorite Nile C. Kinnick 25-17, 25-19 on the first day of Gold Division play, pitting the five winners in Monday's pool play.
"You always have that as a goal," Falcons coach Denny Hilgar said. "When you get here, you shoot to do the best you can. Monday sets the tone for the whole week. You make your job a lot easier or you put yourself in a hole."
It's Seoul American's first visit to the Gold Division since the advent of dual pool/division play starting in 1995.
"It's a great learning experience for them. Not only are we looking at this year, but we have kids coming back who'll say, 'We've been here once. Why not again?' "
Warriors seeking consistency on Class A volleyball courtsRecovering from Monday's loss to Morrison Christian, host Daegu American rebounded to edge Sacred Heart in three sets in Class A volleyball tournament pool play.
The key, Warriors coach Joanna Wyche said, to beating international-school opposition is consistency and execution. It gives teams a psychological as well as physical edge, she said.
"You're on the mountain. If you maintain your consistency, you force the other teams to work harder to get up that mountain," she said.
Rain delays tennis againTwo rain delays once more set back play in the Far East Tennis Tournament at Kadena Air Base. Play was halted for a total of 3 hours, 40 minutes, with play lagging as many as six hours behind schedule.
Gary Cashman, Michelle Chandler, Tom McKinney, Andre Thibert, Jim Burgeson, Harry Bloom and Ryan Yerger contributed to this report.
---
---
---
---