Seniors break through for first golf titles
by
Gregory Broome
October 11, 2018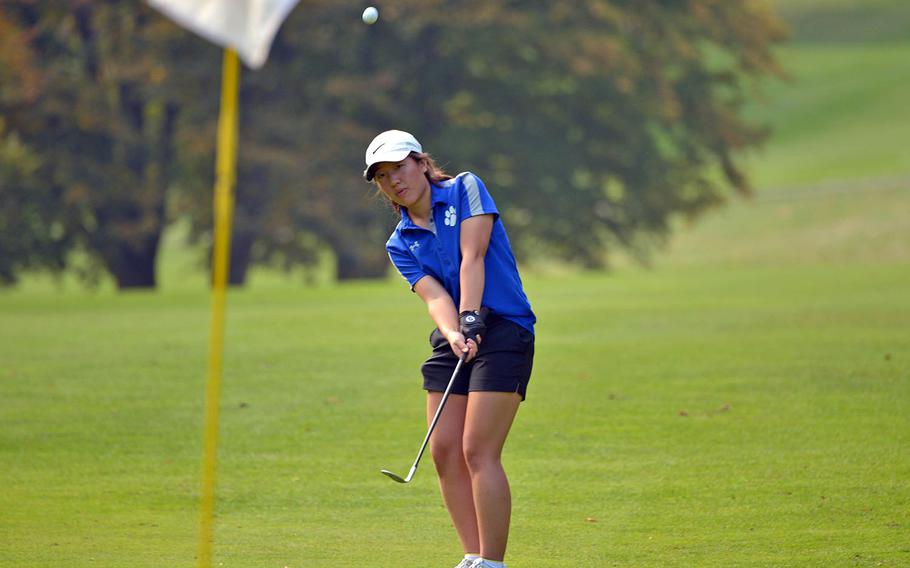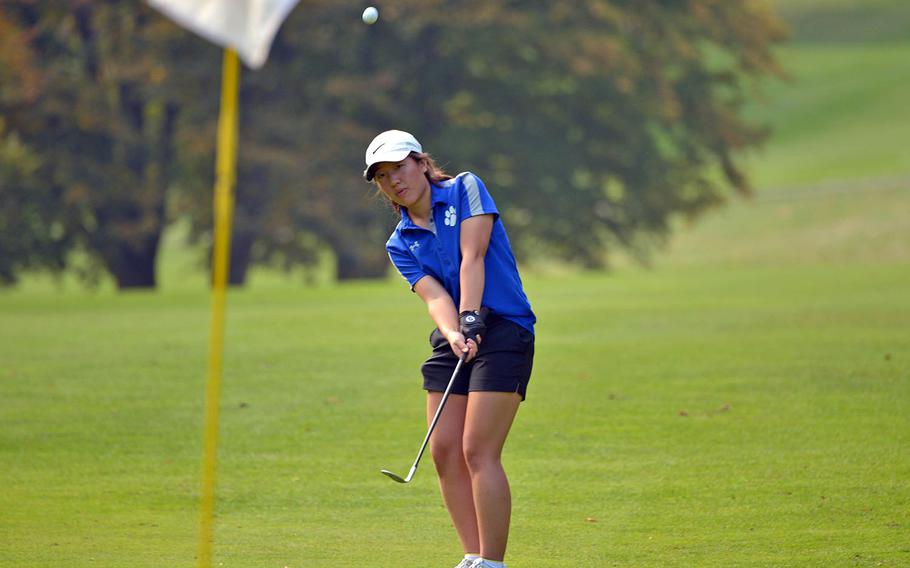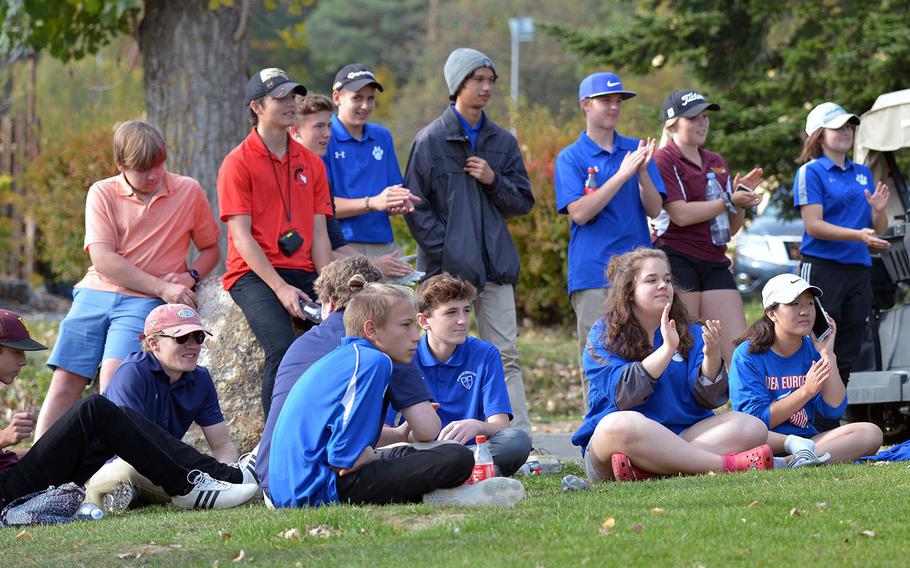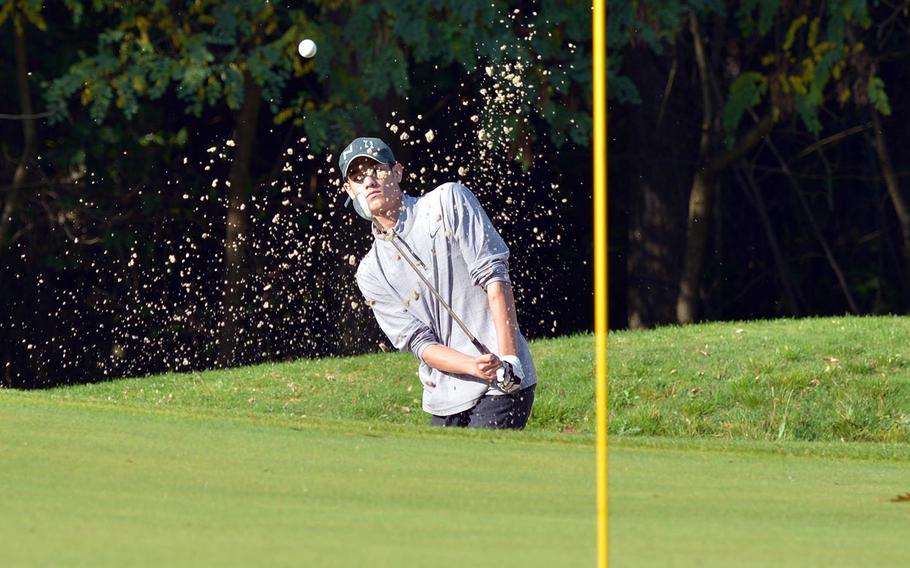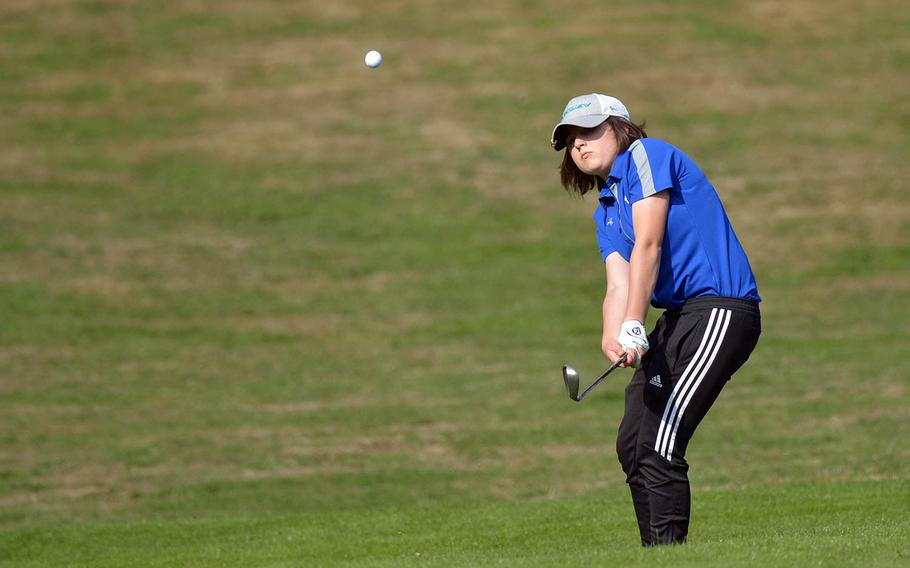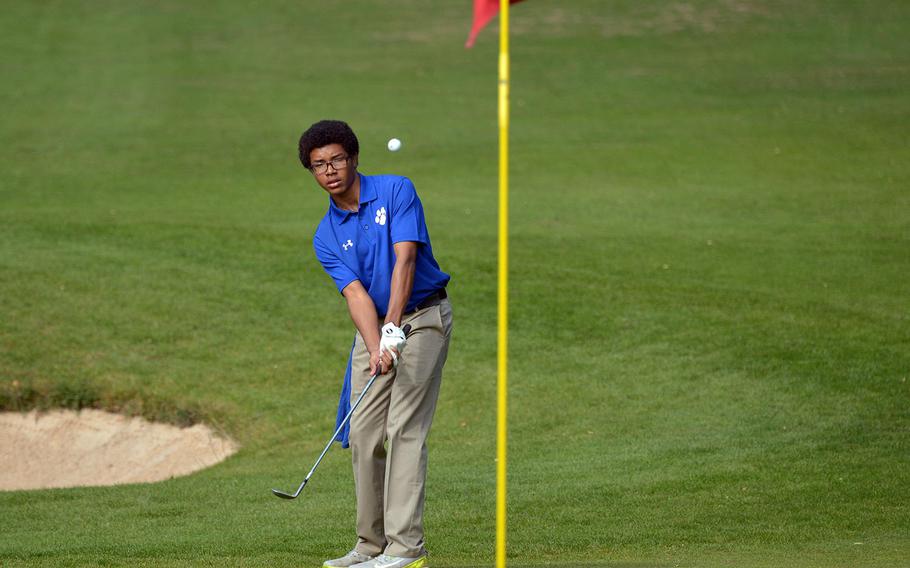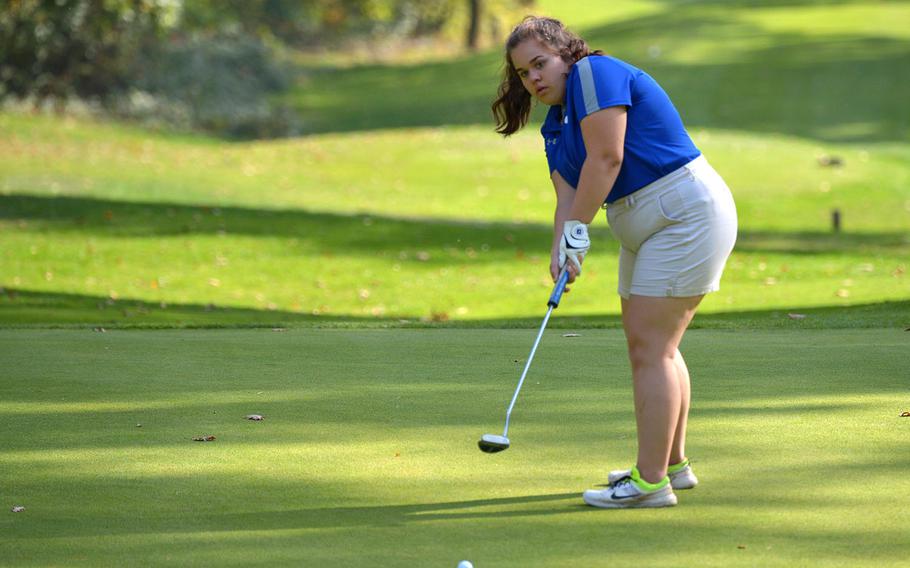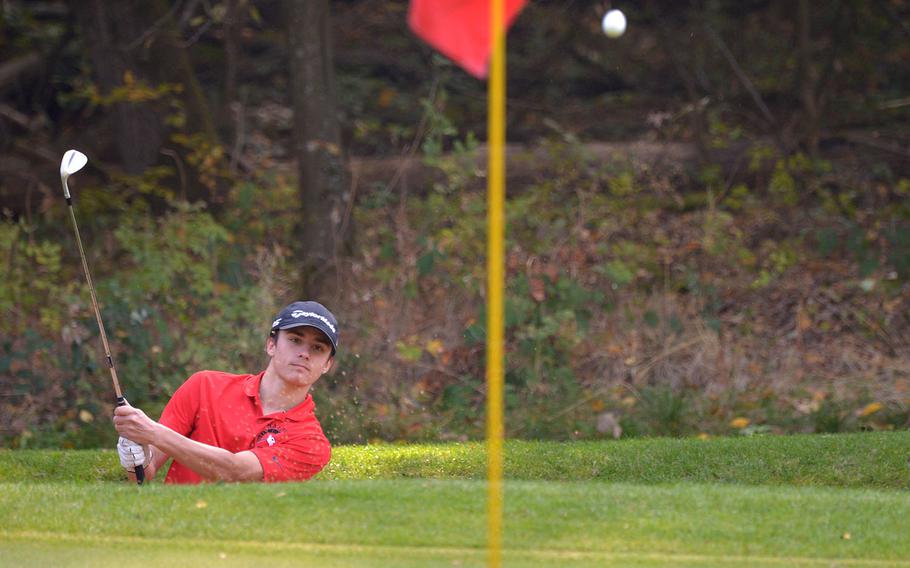 The wait is over for DODEA-Europe's golf champions in waiting.
Seniors Phoebe Shin of Ramstein and Bryan Cortese of Wiesbaden claimed the respective girls and boys individual titles Thursday at Rheinblick Golf Course, completing decisive championship runs with overwhelming second-day efforts that mirrored the first-day dominance they displayed Wednesday.
Cortese finished with a two-day total of 90 points under the tournament's Stableford scoring system, 27 points ahead of runner-up George Stephan of Kaiserslautern. Shin totaled 74 points on the tournament, 16 points ahead of Royals teammate Lauren Sutherland.
As those final numbers suggest, there was little intrigue to be found over the two-day, 36-hole event beyond the margin of the winners' ultimate victory. That was fine with the winners, both of whom had finished as high as second in previous tournaments and were down to their last chance at a high school championship. Both felt this was their year to claim the coveted top spot.
"The whole two days I was trying to play my game," said Shin, second a year ago as graduated Kaiserslautern star Jasmin Acker completed a three-year title reign. "Just focus as well as I could and just play the course to the best of my abilities instead of worrying about my opponents."
Cortese finished second in 2016 and third in 2017. He was confident he was due for a first-place finish in 2018.
"I just felt like I was able to win it," Cortese said. "If I played well, I'd have a high score."
Thursday's outcome was all but determined by close of business Wednesday. Shin enjoyed an eight-point advantage through 18 holes; Cortese led the field by nine.
Any lingering doubts were dismissed quickly Thursday morning as both leaders maintained their points advantage. Cortese posted 48 points Thursday, the best 18-hole score of any golfer in the event; Shin shot a 37 each day of a consistent wire-to-wire win.
While this week's championship meet had the vibe of a coronation, both Shin and Cortese encountered enough regular-season adversity to make their triumph something less than an absolute certainty.
Cortese bounced back from his struggles via pure repetition.
"I just practiced, practiced and practiced and it worked out," Cortese said.
Shin, meanwhile, had to finally conquer the "crazy" Rheinblick course that had given her trouble in previous tournaments and this regular season. She allowed that she "wasn't as confident as I would have liked to be" entering the tournament, but drew on years of hard-learned lessons to persevere.
"The first two years this course had always seemed so difficult and just really, really intimidating to me," Shin said. "Now, with my past years of experience, I felt more comfortable with it."
Ramstein repeated as both boys and girls team champion. The Royal boys, with three finishers in the top eight and four in the top 10 of the 18-player field, beat Wiesbaden 177 to 158. The Royal girls earned the top three individual finishes in the four-player field to claim the team title.
Twitter: @broomestripes