Senior pursuing second title in three seasons
by
Dave Ornauer
October 1, 2009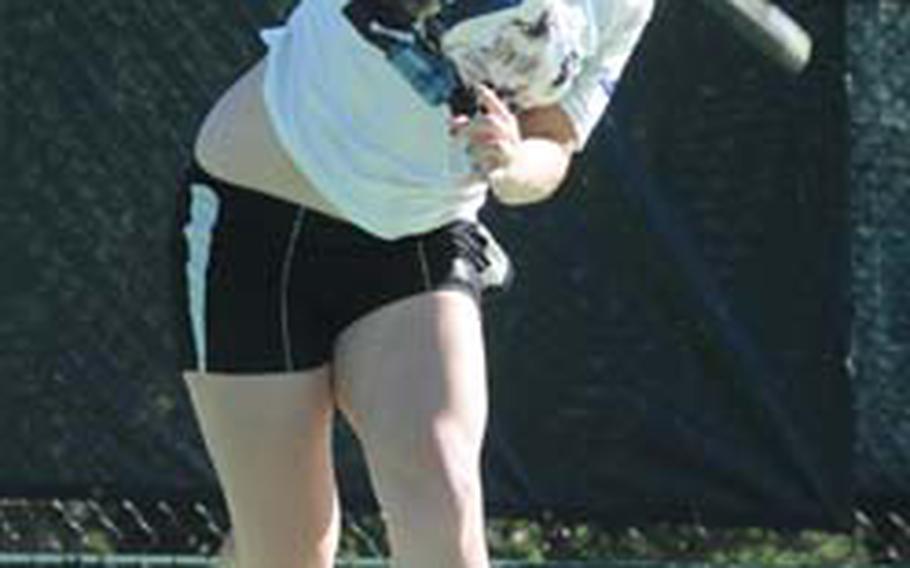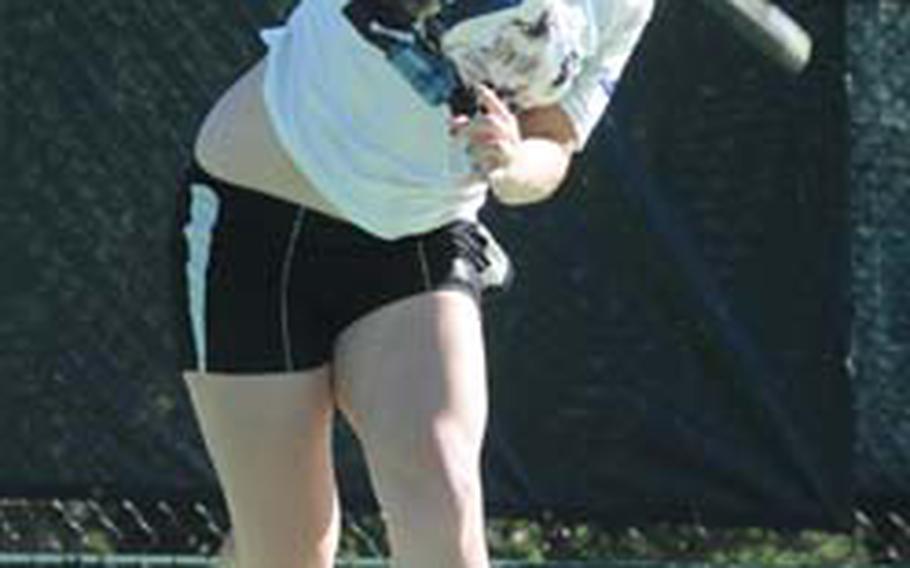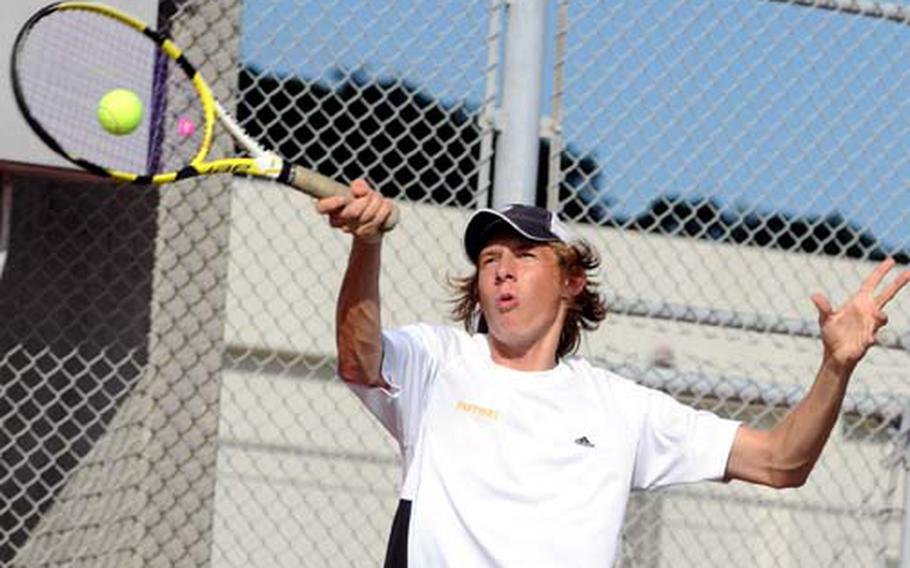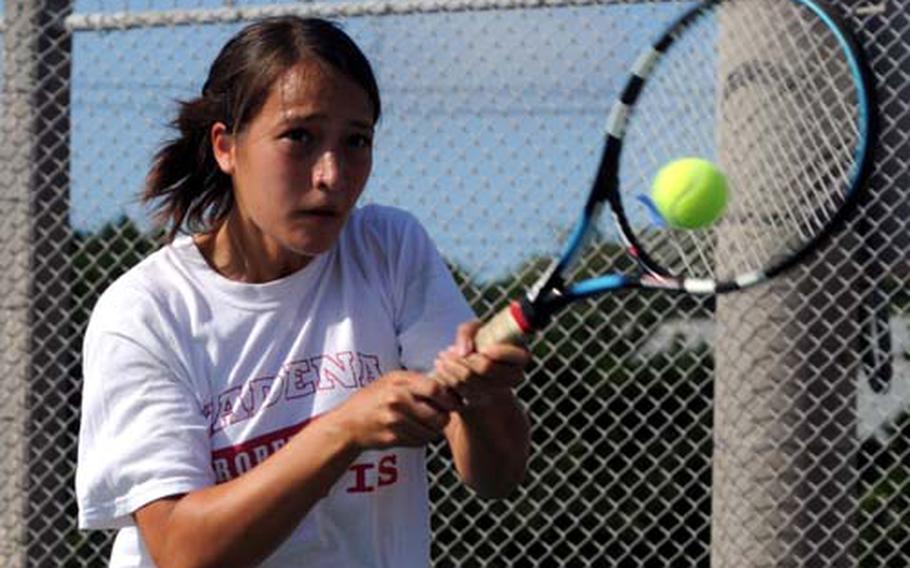 YONGSAN GARRISON, South Korea — Seoul American's Kennedy Allen can't forget Nov. 6, 2008.
On that day Allen, then a junior, was attempting to win her second straight title when she faced Kadena's Elissa Mason in the girls singles final of the Far East High School Tennis tournament at Kadena Air Base.
Using her booming serve and powerful forehand, Allen raced ahead 40-0 in the first game. Things were looking mighty good for the defending champion.
Mason had a different script in mind. She began attacking Allen's backhand and pinned her to the baseline. That led to six service breaks and a stunning 6-4, 6-2 upset that had each player in tears for differing reasons.
"It's hard to forget. Definitely not a fun day," Allen recalled last month as the Falcons prepared for the start of their season.
Mason lost to Allen 7-5, 6-1 in the 2007 semifinals. Before the rematch last year, "I just told myself that she's like any other player," Mason said. "I just didn't let it get to me. Concentrated and did what I had to do."
It's said that while it's tough to win a championship, it's even tougher to defend one. "There's definitely pressure, because people expect you to do so well," said two-time defending Far East Tournament boys singles champion Kyle Sprow, Mason's teammate.
For Allen, the challenge is to climb back to the top — at Far East and in the Korean-American Interscholastic Activities Conference.
Prior to last year's Far East, Allen suffered her first singles loss to Sejin Paik of Korea International in the KAIAC tournament final — on Halloween.
How does one overcome those ghosts? For starters, one must have a short memory, Allen said.
"It's in the past," she said. "I don't look back. It's not like you can win every time out. It teaches you to be patient and just let it go."
"She's motivated," coach Robert Victoria said of Allen, adding that as the girls' team captain, she's "working a lot harder" and becoming a team leader in practice and at matches.
Allen said that last year's losses showed that her "mental game needs to be upped."
Allen and boys captain Chong Lee have been "hitting the ball a lot more" in Victoria's restructured practice system, Lee said. "A lot more match preparation."
One big boost for Allen this year has been playing alongside her longtime practice partner — her sister Carson, a freshman who plays doubles for the Falcons with Clara Buss.
"Her attitude is really upbeat," Kennedy Allen said of her younger sister.
The sisters look forward to playing on their "homecourt" at the Far East tourney — the Allens cut their teeth on tennis at Kadena under Risner's longtime teaching pro Tokio Nakamatsu when they lived on Okinawa earlier this decade.
"I'm excited," Kennedy Allen said. "Can't wait to eat some Japanese food again."
Victoria believes that, coupled with motivation, will be the recipe that leads to success for Kennedy in her swan-song season.
"She has fire for both KAIAC and Far East," he said.
She'll also be one of the headliners at what may be the most star-studded Far East tournaments ever. Allen, Mason and Sprow make for the most returning former singles champions ever.
"You don't think about it," Sprow said of the pressure associated with defending a title. "You take it a point at a time, a game at a time, a set at a time, hope for the best and play your best."