Semifinal field set for Little League tourney at Vilseck
---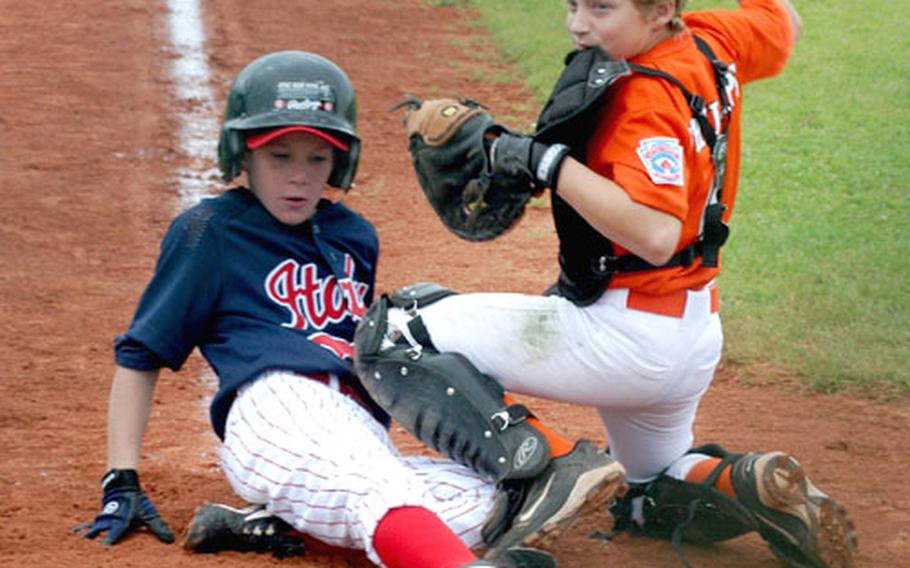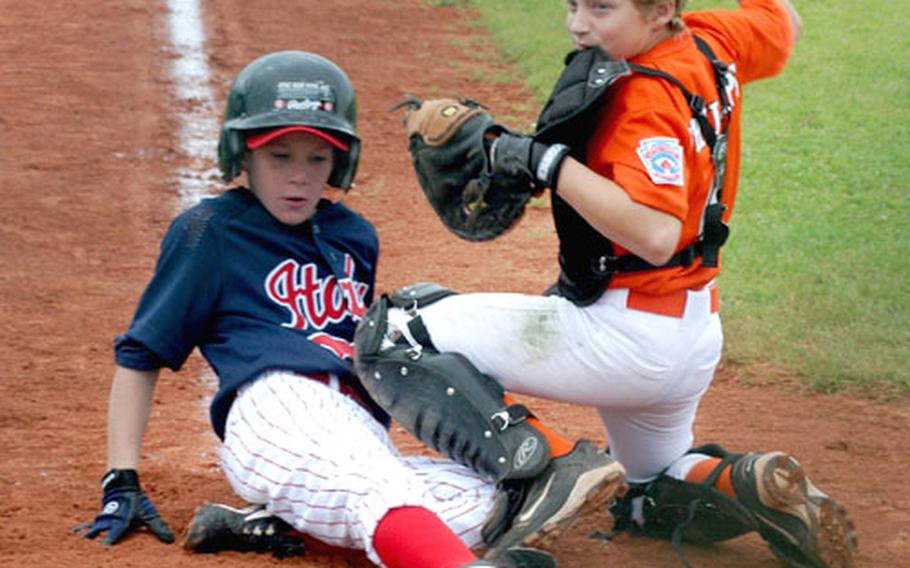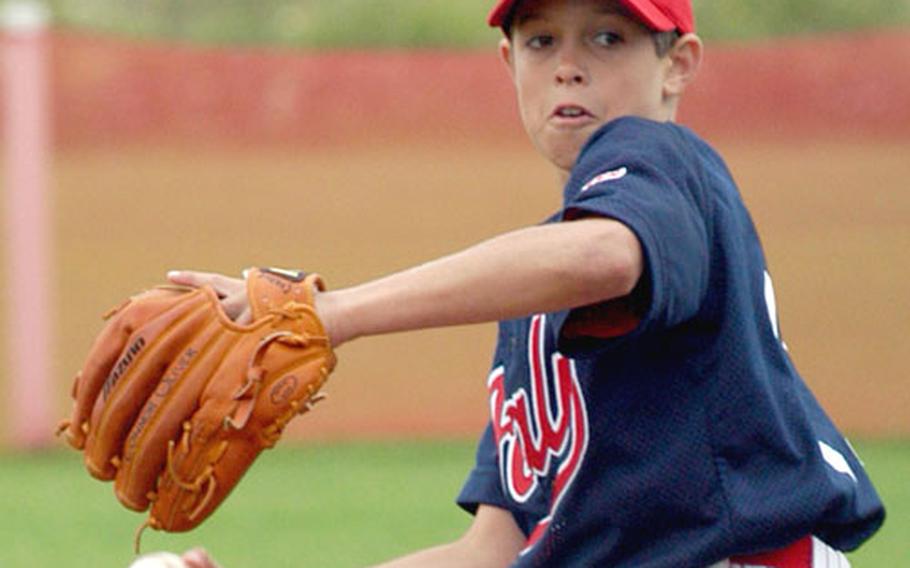 VILSECK, Germany — The team from Dhahran, Saudi Arabia, composed of sons of U.S. employees of the Saudi Aramco oil company, on Tuesday finished a clean sweep in the round-robin portion of the Trans-Atlantic Regional Little League tournament by defeating Rota, Spain, 14-0 in four innings.
Matt Timoney went 3-for-4 and Kyle Al-Suqhaiyar and Alex Robinett each slugged long home runs as Arabian-American earned the top seed in Wednesday's semifinals.
Arabian-American will play fourth-seeded Brussels, Belgium, in the first semifinal, while second-seeded Ramstein, Germany, takes on No. 3 Rota in the second game.
Also on Tuesday, Ramstein took an early 7-1 lead and held on to defeat Brussels, 10-6; and Naples, Italy, overcame an early 1-0 deficit to beat Brunssum-Schinnen, Netherlands, 2-1, behind the 13-strikeout performance of pitcher Conner Oliver.
As for the favorites, Dhahran not only beat the other six teams in the round-robin, they shut them out — winning the six games by a combined score of 58-0. But Arabian-American assistant coach James Durley said his players weren't thinking ahead to the Little League World Series later this month in Williamsport, Pa.
"There's no cockiness," Durley said. "We all came here to play ball. This is a very humble team, and they all know there are some good teams here who can play some good ball.
"So we have to be ready to play every game."
While Arabian-American went 6-0 in the round-robin, Wednesday's other semifinalists all went 4-2. Ramstein earned the second seed through a tiebreaker by allowing the fewest runs. Since Rota had beaten Brussels earlier in the tournament, the kids from Spain got the third seed.
In Tuesday's game, Ramstein jumped to a big lead against Brussels on the strength of a seven-run second inning, in which the players had four hits and drew four walks. Steven Burns' two-run double capped the inning.
For Naples, Oliver allowed just four hits and didn't walk a Brunssum-Schinnen batter.
Naples fell behind 1-0 when Brunssum-Schinnen's John Westerfield doubled and scored in the first inning.
Oliver tied the game for Naples at 1-1 in the fourth when he singled, moved to third on a fielder's choice and error, and scored on Doug Snyder's RBI groundout.
Naples went ahead in the fifth when Derrick Rovito reached on a bunt and moved to second on a throwing error. He went to third on a sacrifice bunt by Schyler Folendore and came home on a hard grounder to shortstop by Zach Lilley.
Oliver, still pitching strong in the sixth, closed the door with three strikeouts, leaving Brunssum-Schinnen's Jacob Reynolds stranded at second base with the potential tying run.
Reynolds pitched well for Brunssum-Schinnen. The left-hander allowed one hit, struck out four and walked one.
---
---
---
---