Far East tennis
Seisen's Piras, ASIJ's Inahara capture singles titles
---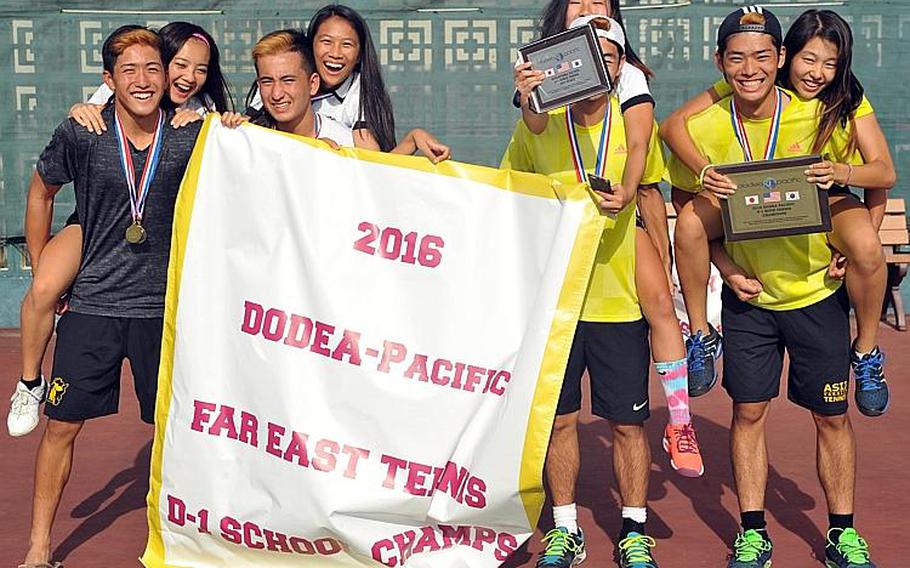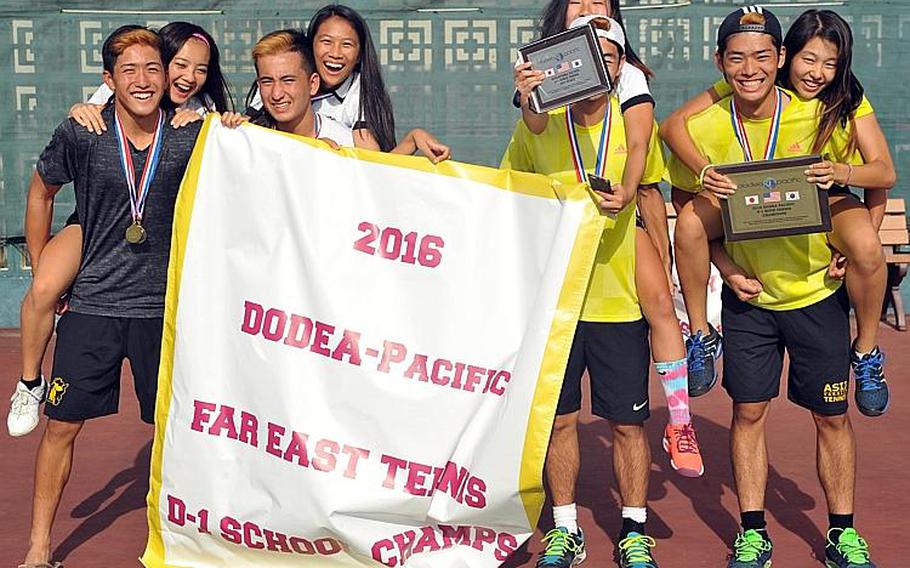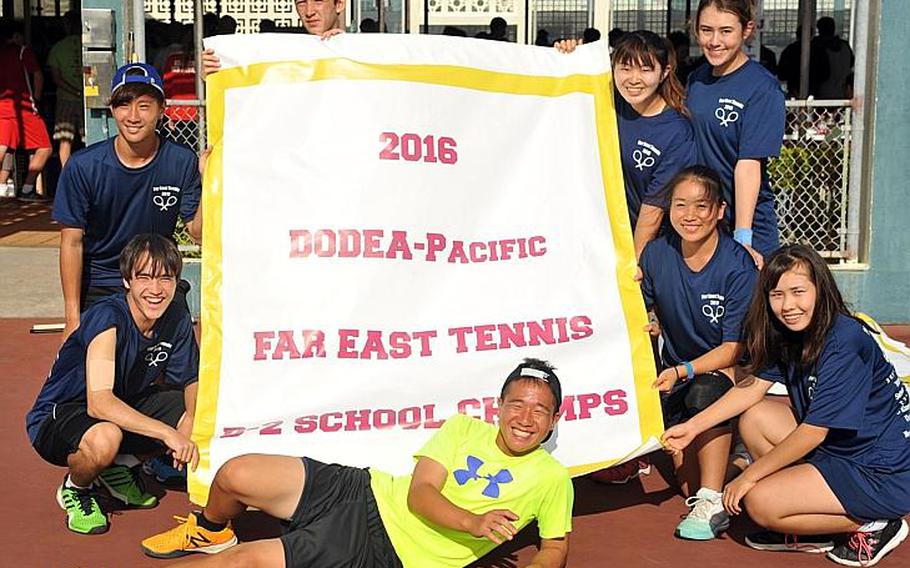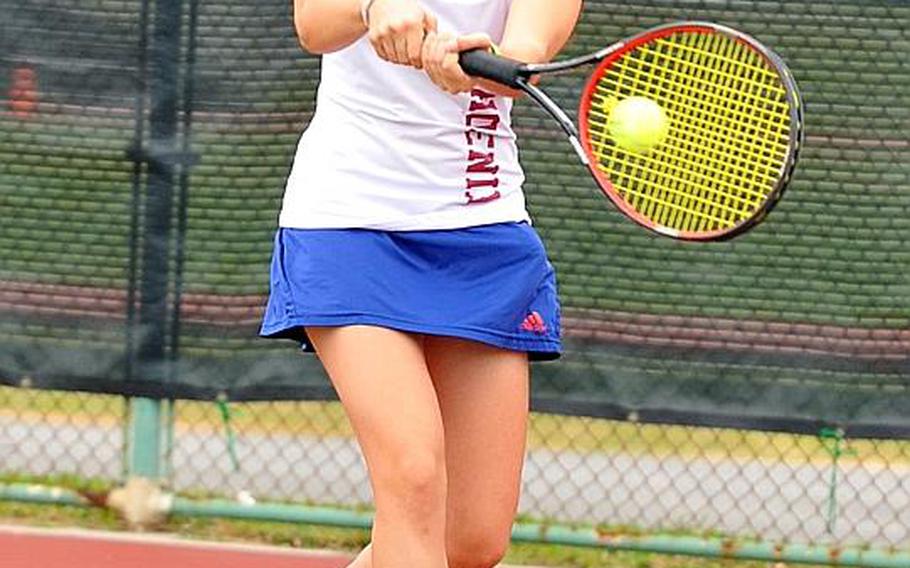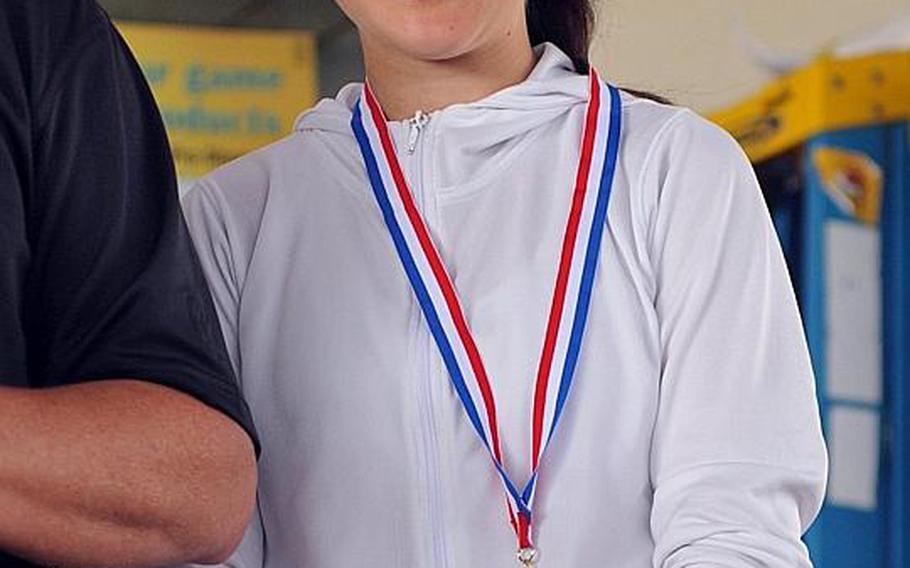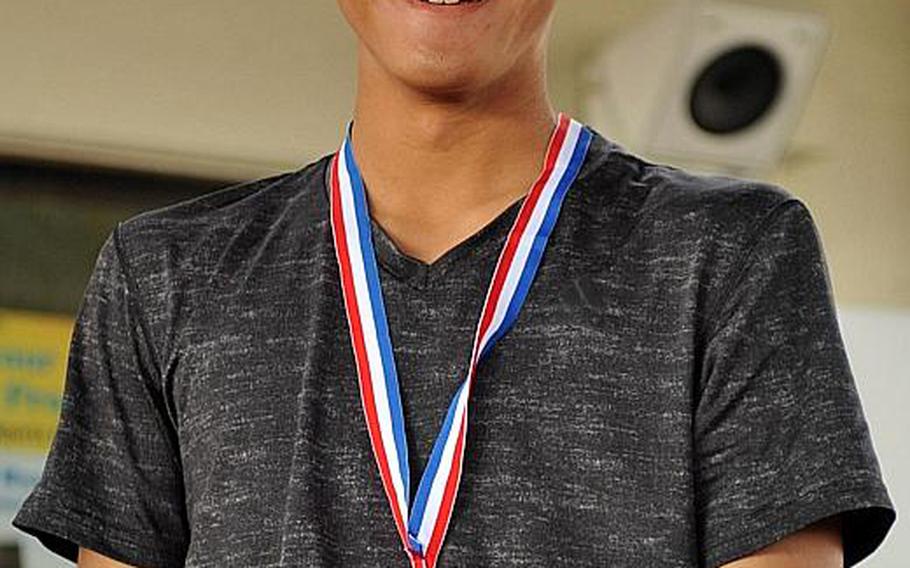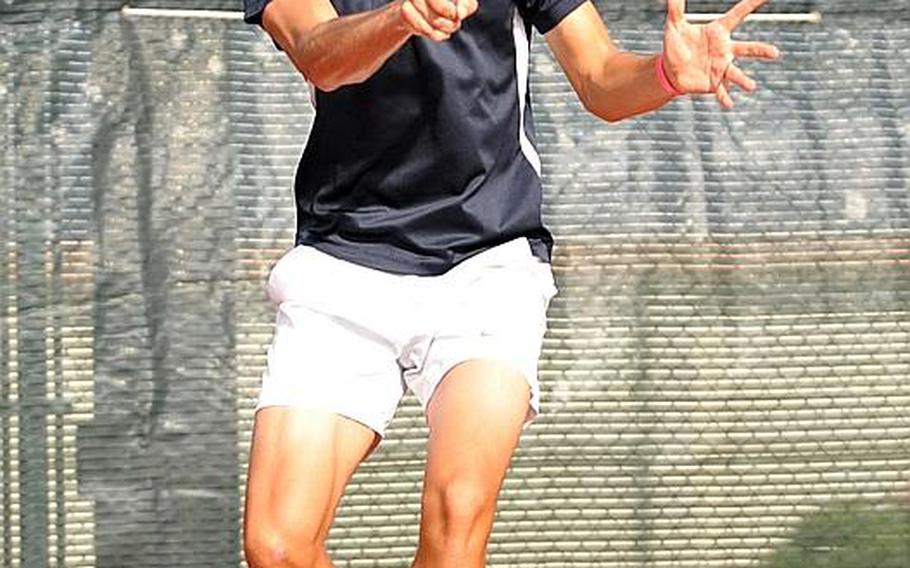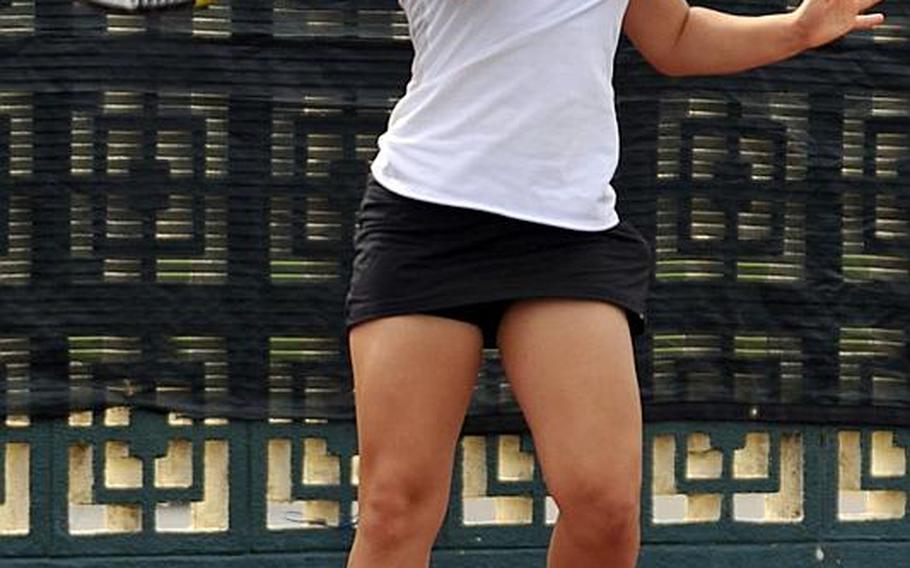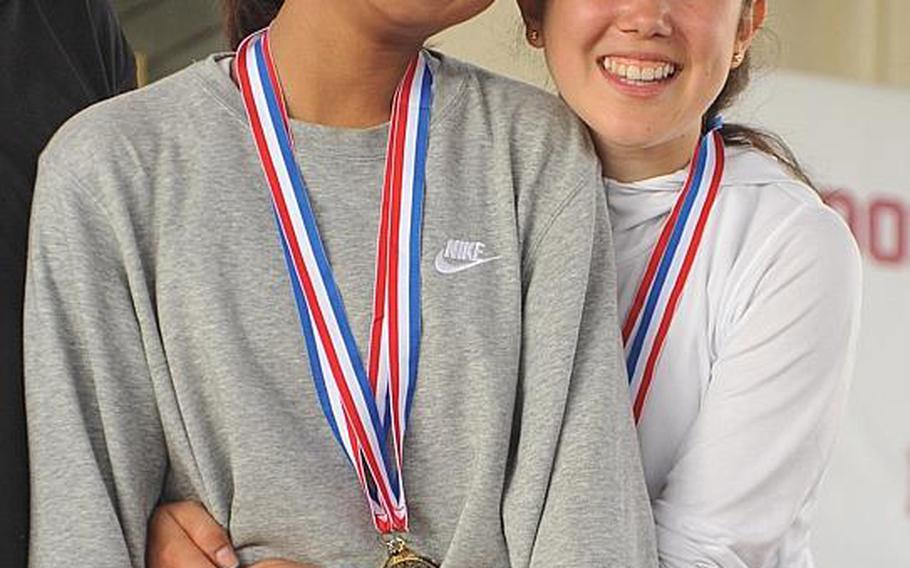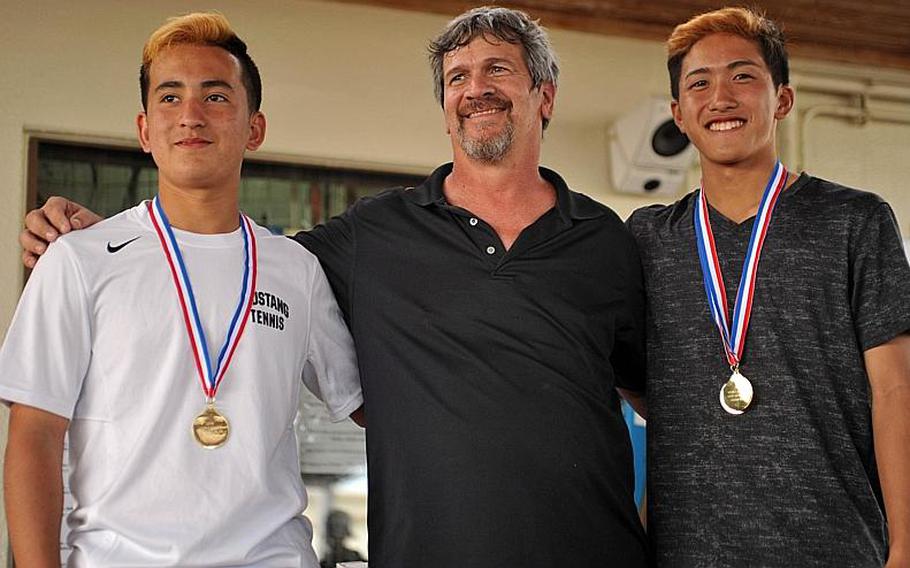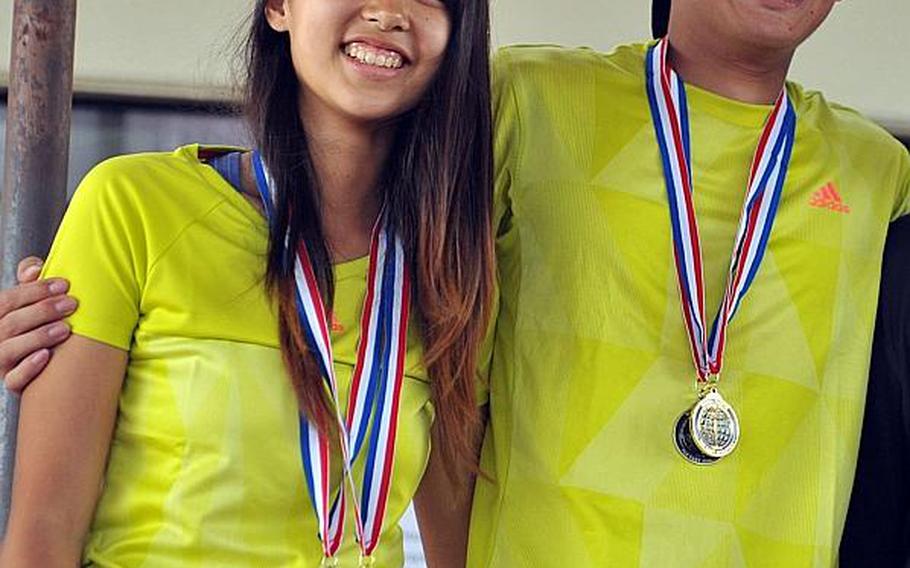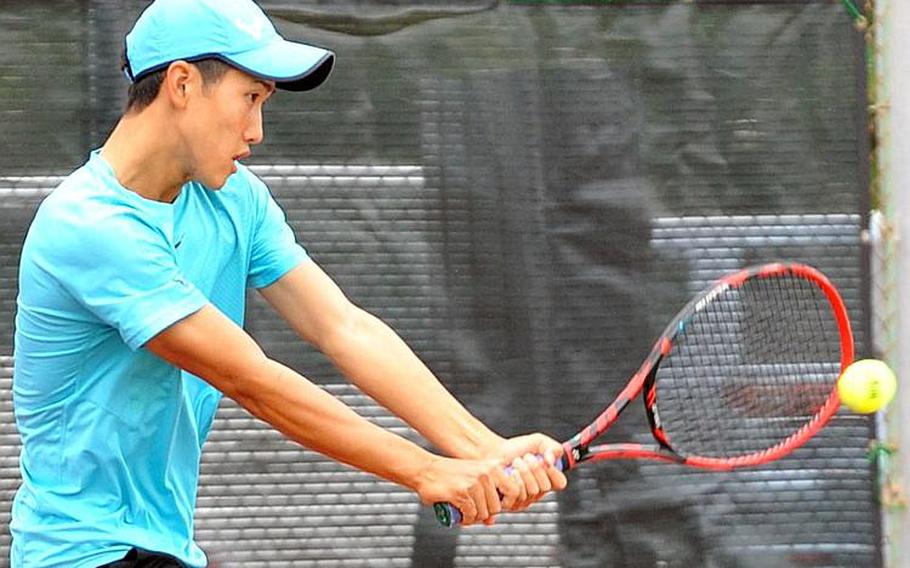 KADENA AIR BASE, Okinawa – Matilde Piras was in trouble. Faced with a one-set deficit against her freshman teammate Sarah Omachi, the Seisen senior found herself on her heels, trying to fight off Omachi's relentless powerful attack.
So, Piras traded power for patience in the second set. And it paid off as last year's runner-up rallied to overcome Omachi 1-6, 6-4, 6-2 for the girls singles title in the Far East High School Tennis Tournament.
"I definitely wanted to win this year," said Piras, who lost last year's final to American School In Japan's Lili Kobayashi 6-4, 6-2. "It feels amazing."
The boys final featured far less drama, as ASIJ junior Noah Inahara made it two victories in three tries this season against St. Mary's senior Raymond Maejima, winning 6-3, 6-0.
ASIJ repeated as the overall Division I team champion, while Christian Academy Japan, playing at the Division II level for the first time, won the small-schools title.
Omachi had beaten Piras just six days earlier, 6-2, 2-6, 6-2, in the finals of the Kanto Plain tournament, and the Far East final started out the way the last Kanto finals set ended. "She was very consistent and fearless," Piras said of Omachi.
But rather than continuing to try to match Omachi's hard volleys and groundstrokes, Piras tried to slow the pace, staying mainly on the baseline and hitting softer shots.
"She changed her plan, she used her head and she did well," Phoenix coach Geoffrey Perez said.
Finally, Piras arrived at triple-match point, serving and leading 5-1, 40-0 in the third set. But Omachi fought off five match points to force an eighth game.
And even then, after Piras arrived at triple-break point for the match, Omachi saved two more match points. But Omachi double-faulted on her next service try, giving Piras the match. "I just feel really badly that it had to come against my teammate," Piras said.
Inahara lost to Maejima in three sets on Oct. 22 on St. Mary's hardcourts, only to turn the tables in the Kanto finals, winning in straight sets at the Shirako Tennis Center east of Tokyo.
But that match, delayed a day by rain, was played on an Omni surface and Inahara wanted to avenge his loss to Maejima on the hardcourts of Kadena's Risner Tennis Complex.
"I was definitely more aggressive" Thursday, Inahara said. "I played my game instead of adjusting to his game, doing more of what I wanted to do, put shots where I wanted them to go, instead of letting him control the match."
"He peaked at the right time," Mustangs coach Jen Brown said.
Later, Inahara teamed with Leon Hoy to repeat his boys doubles title, 6-3, 7-5 against ASIJ teammates Ren Niikura and Billy Fujii.
Piras and Omachi paired up to win girls doubles, 6-2, 6-0 over ASIJ's Marei Karasawa and Nana Yoshimura.
And in the mixed doubles, Niikura and Eriya Hara beat ASIJ teammates Fujii and Erin Chang 6-4, 3-6, 7-5.
Though no official titles or banners were awarded, Seoul American and Matthew C. Perry finished highest among DODEA teams in their respective divisions. The Falcons placed third in Division I behind ASIJ and Yongsan and the Samurai second in D-II behind CAJ.
"Fantastic," Perry coach Mark Lange said, adding that his players knew that for them to have a shot at second, they would have to play strongly in consolation matches. "And we did. The kids worked hard. Not bad for a little school."
"I kind of expected that we would, but I didn't know for sure, so that's pretty cool," said Falcons senior Colby Mortensen, who took fifth in girls singles. "It's a great way to end my high school career."
Twitter: @ornauer_stripes
---
---
---
---