Home Team
Rota getting closer to having a 'regular' season
by
Gregory Broome
April 19, 2018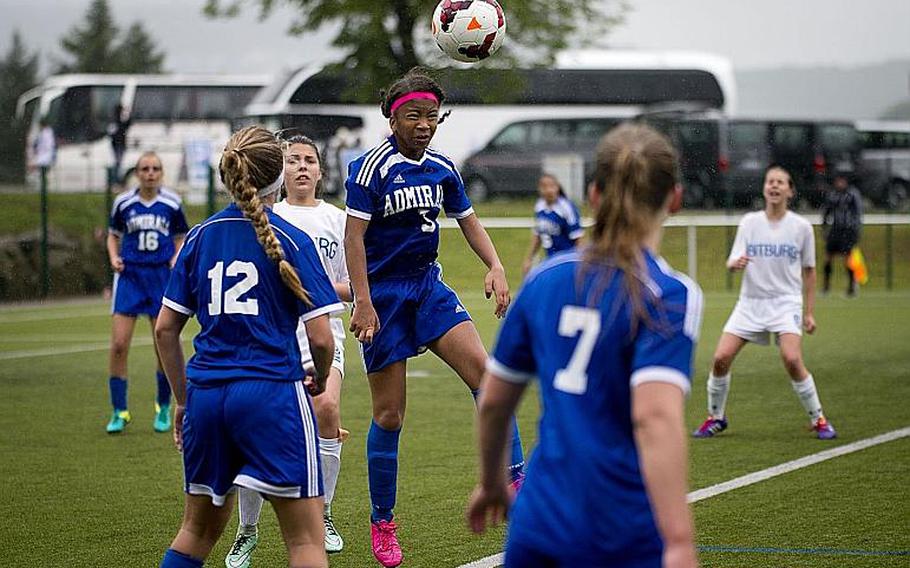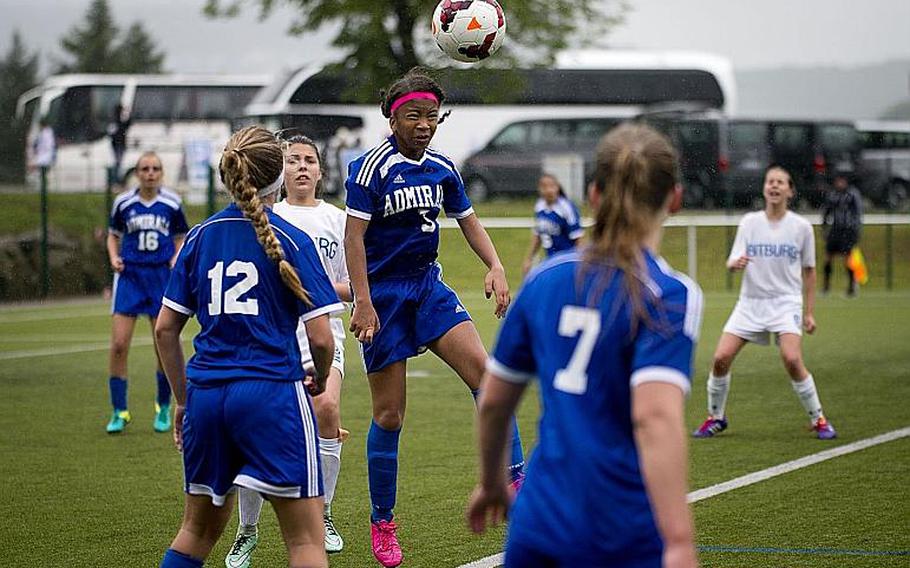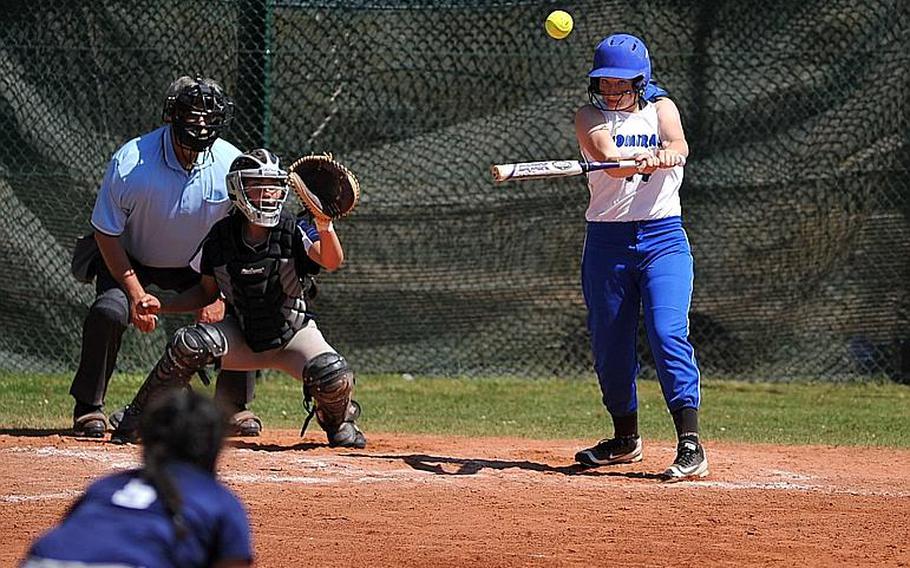 The Rota Admirals have long been impossible to overlook in the postseason, making routinely long tournament runs across sports in the fall, winter and spring and collecting an impressive haul of championships along the way.
But their location on Spain's southern coast, far removed from any of their DODEA-Europe opponents, simultaneously made them an afterthought in the regular season. Aside from football, Rota's teams were largely sidelined until the tournament.
That's started to change.
This weekend, Rota is scheduled to join American Overseas School of Rome and Marymount in a two-day boys and girls soccer meet at Aviano, a week after facing Spangdahlem on the pitch. The Admiral baseball and softball teams are set to join Aviano for a three-team meet in Sigonella on Friday and Saturday; a week later, they'll visit Aviano alongside Sigonella and Hohenfels for another round of small-school diamond action.
All told, the Admirals are participating in the 2017-18 DODEA-Europe spring regular season to an extent that far surpasses the occasional cameos of years past. And DODEA-Europe, Rota, and even Rota's opponents are very happy with the development.
DODEA-Europe athletic director Kathy Clemmons said Rota's expanding schedule is the result of a "deliberate" effort "to involve Rota in the regular season schedule more than in the past."
That's not as easy as it sounds, given Rota's extremely remote location in comparison to its rival programs. Spangdahlem and Aviano, the schools nearest - using the term very loosely - neighbors, are more than 1,200-mile drives away, meaning encounters between the schools' sports teams require enormous commitments of time and resources. Sigonella would be the closest via air, but plane flights involving DODEA teams are not common.
DODEA-Europe has addressed the issue through economies of scale. Most of Rota's regular-season games will come as part of multiple-school, multiple-day meets that include more games and, therefore, maximum return on investment.
"The challenge with the schedule is to make sure we optimize the scheduled weekend by getting more than one team there to compete," Clemmons said, calling the development "an excellent opportunity for Rota to be more involved in the DODEA-Europe athletic program as a whole."
Rota is thrilled to be incorporated further into the DODEA-Europe mainstream. Admirals athletic director Ben Anderson said the school is "very thankful" to Clemmons and other involved DODEA-Europe administrators for making "decisions in the best interest of our student-athletes and families."
The more robust schedule has been received similarly at the team level. Admirals softball coach Ken Walter is excited to put his team in increased live-game situations this spring after a 2017 schedule that included just two doubleheaders played over one weekend in late April. This year, his team will have three such busy weekends.
"Practicing and playing among yourselves gives a skewed view of your team's progress," said Walter, who led the Rota football team to a Division II European championship in 2016. "It is difficult to develop a young team without competition."
The Admirals' divisional contemporaries are equally happy to see more of Rota throughout the spring.
"Rota's increased game schedule has been great for all team and students," Spangdahlem athletic director Chris Howard said. "It is always important to be able to play schools within your division."
Aviano athletic director Mark Fix said "there are only positives" in terms of Rota's increased presence in the regular season.
"It is better to have competition with Rota prior to seeing them at Europeans," Fix said. "It gives both their players and ours more variety of competition instead of playing the same teams two or three times."
AFNORTH athletic director Greg Blankenship is glad to see the "high school sports experience" DODEA-Europe offers extended to the student-athletes at Rota.
"I always considered the Rota players from the perspective as if they were my children," Blankenship said, adding that it "makes economic sense" to consolidate the division's widespread schools into larger multiple-team events throughout the spring. "What would I want for my child stationed at Rota?"
DODEA-Europe has registered its answer to that question in the form of an ever-growing sports schedule for the school.
"It gives our athletes a season which is much closer to their peers than in years past," Walter said.
Twitter: @broomestripes