Europe cross country
Roberts, Smith complete dominant seasons with titles
by
Jennifer H. Svan
October 28, 2017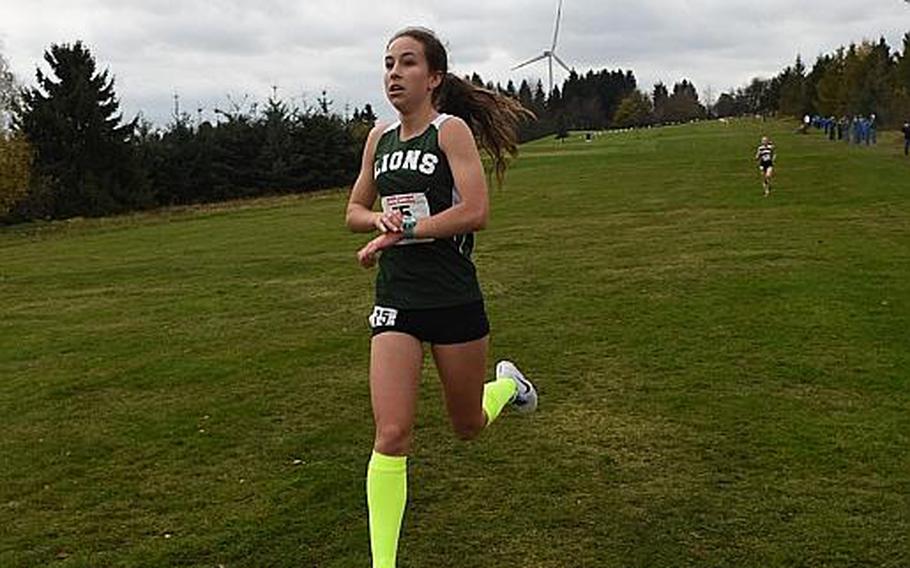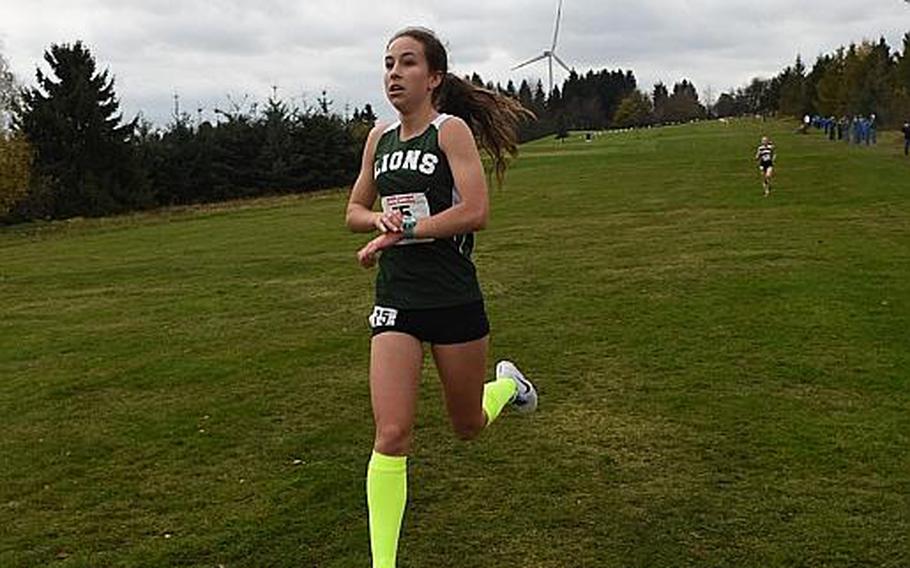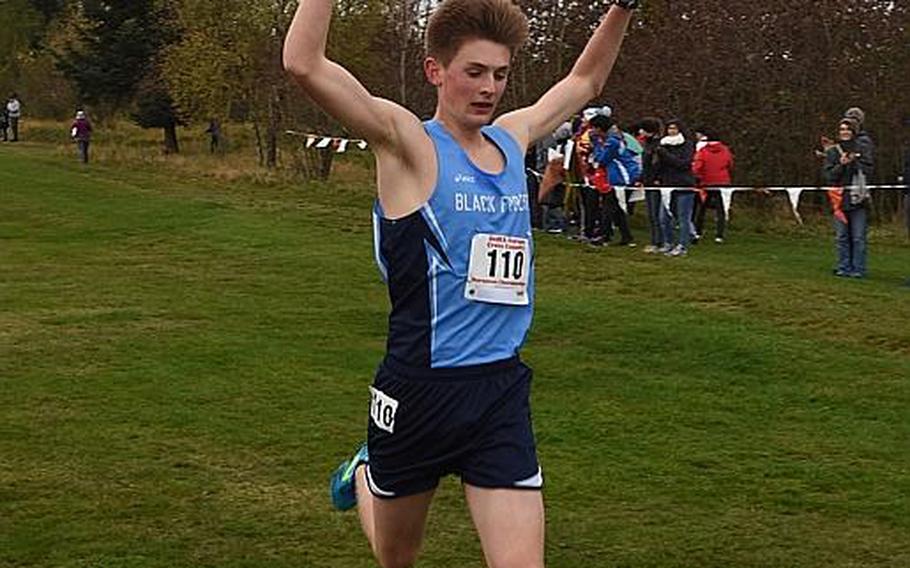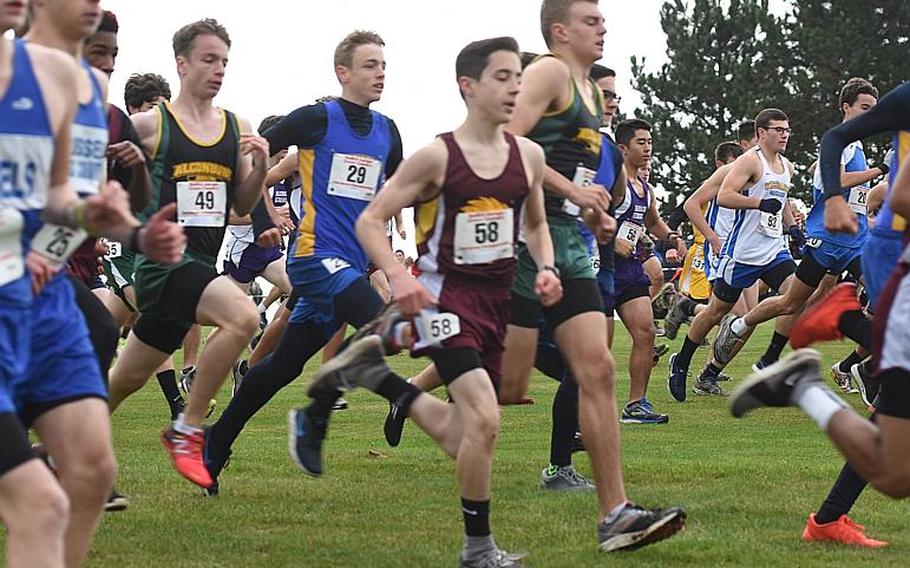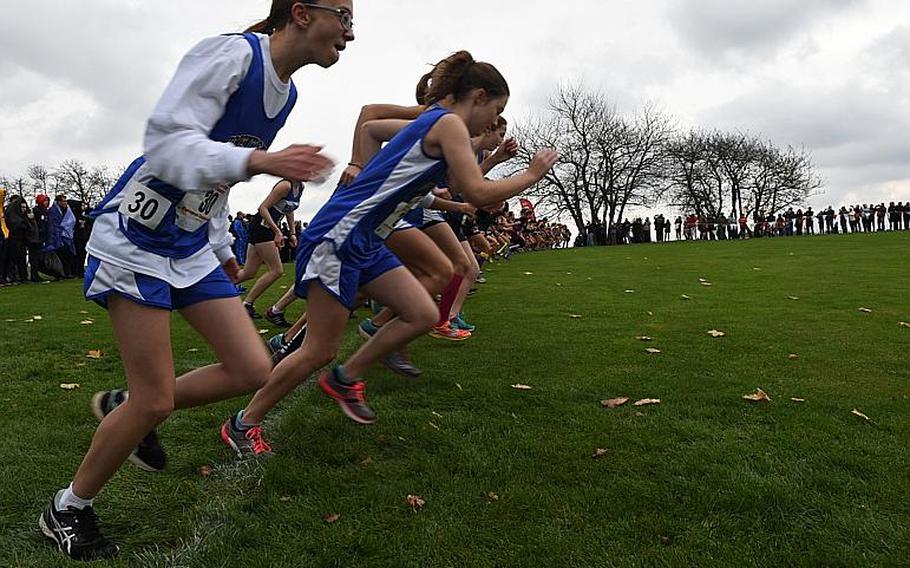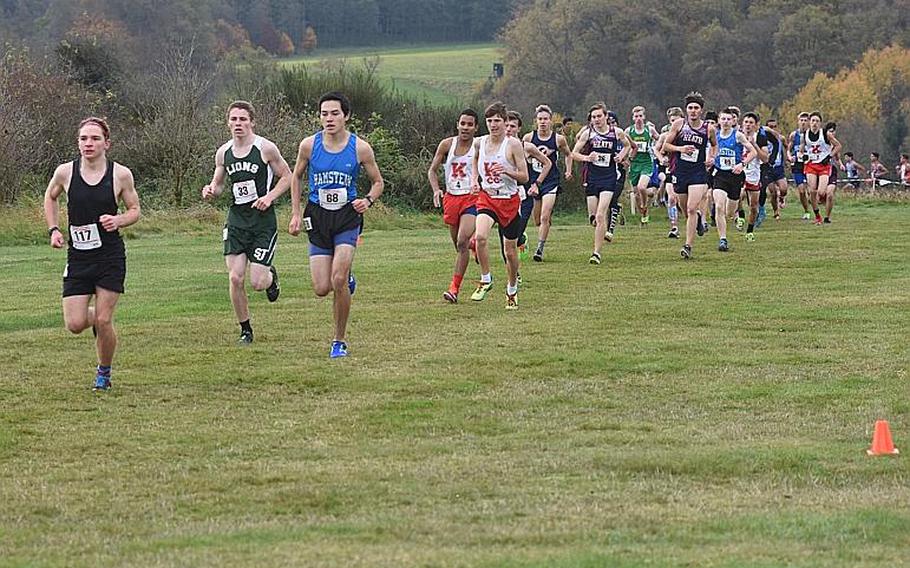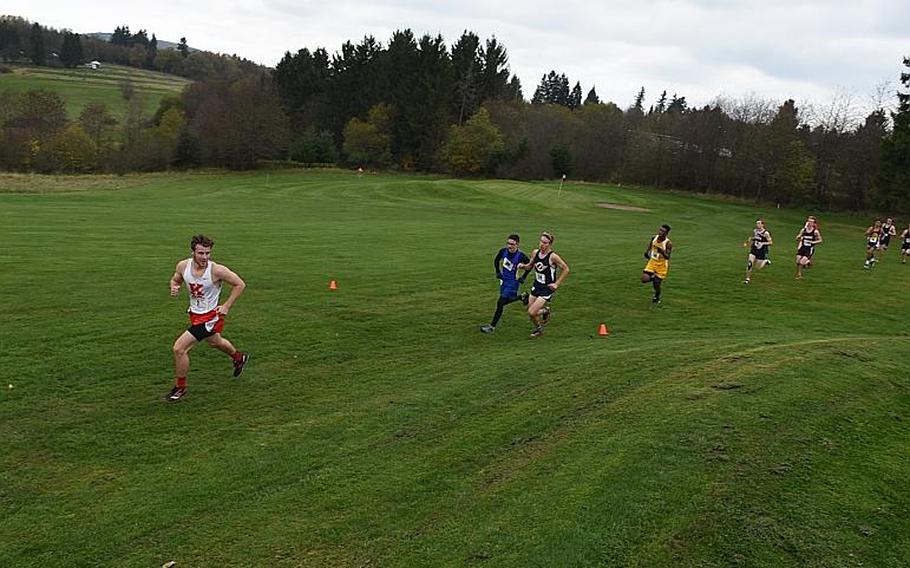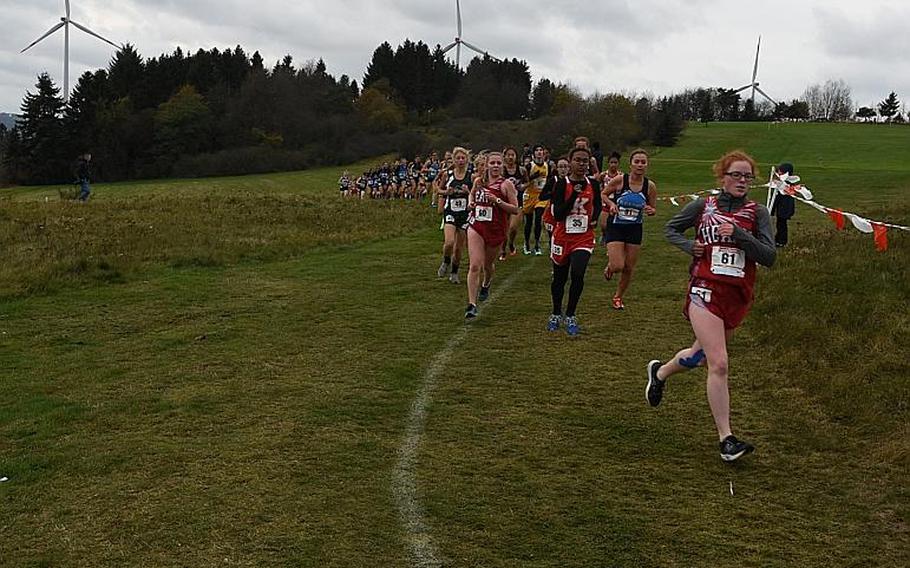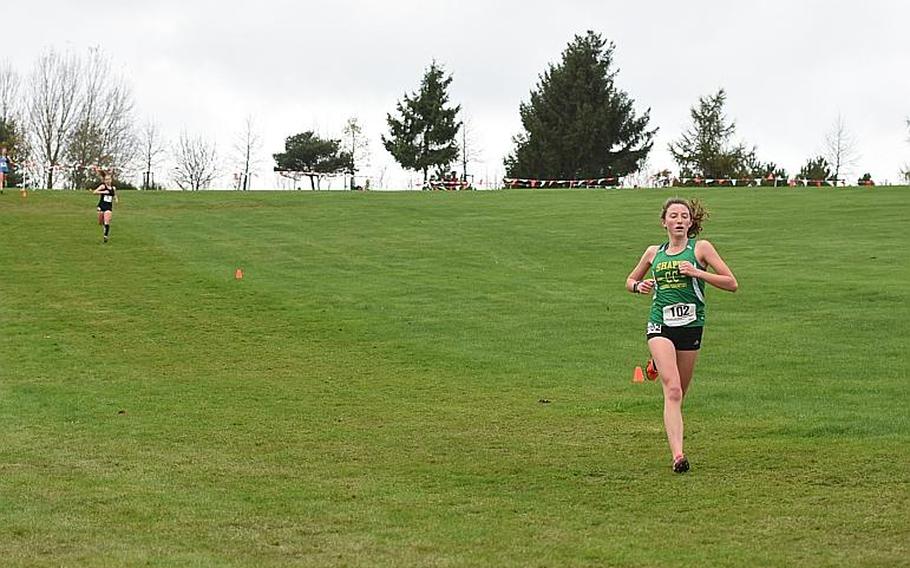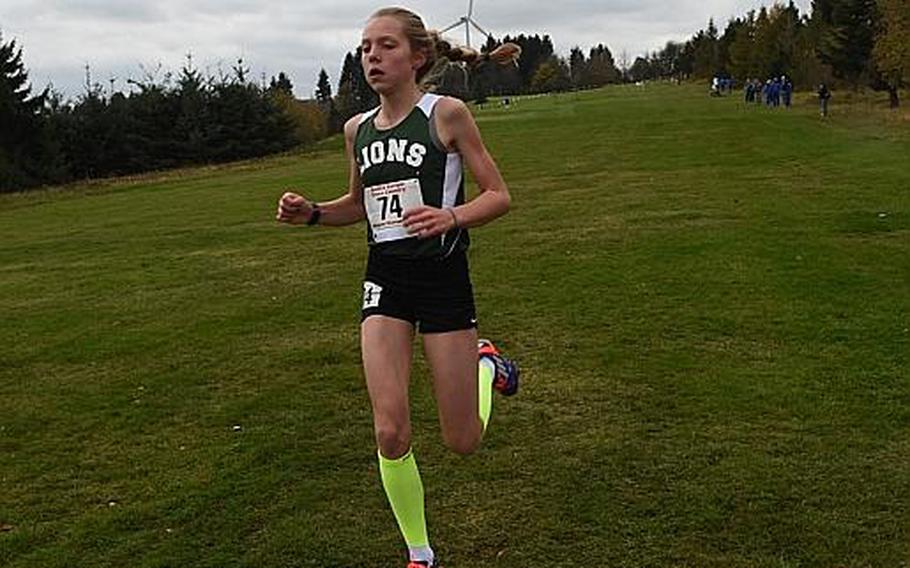 BAUMHOLDER, Germany - Two runners who went undefeated all fall kept their unbeaten streaks intact to win their respective races Saturday at the 2017 DODEA European cross country championships.
Black Forest Academy junior Mac Roberts posted a time of 16 minutes, 48.98 seconds in the boys' race to gut out a victory by 6 seconds over Ramstein's Jose Serrano and claim his first European title in the 5-kilometer distance.
In the girls' race, St. John senior Kayla Smith notched her third consecutive European title at the Rolling Hills Golf Course, fending off freshman teammate Abby Michalec by 5 seconds at the finish.
Roberts' and Smith's performances helped boost their respective teams to victory in the Division II team standings.
In Division I, Ramstein toppled cross-town rival Kaiserslautern on the boys' side, while Stuttgart upended SHAPE to claim the girls' team title. In Division III, Hohenfels took both the boys' and girls' crowns.
No course records fell this year. Blame Mother Nature. Frosty temperatures and gusting winds made the meet as much a race against the elements as against the competition.
The weather "was definitely a factor," St. John's coach Matt Smith said. "Times were slow today, probably about 30 to 40 seconds (slower), I'm sure. The wind was rough."
Despite the conditions, Roberts was formidable, taking the lead from the start and never looking back. He caught glimpses out of the corner of his eye, however, of Serrano and initially Naples' Daniel Aleksandersen, who were both pushing the pace early on behind him, along with Stuttgart's Paul Fullwood. Aleksandersen eventually faded to fifth, while Serrano, the DODEA Europe 800-meter champion in track, almost made it a race at the end.
"I didn't really expect them to be with me for that much of the race," Roberts said of Serrano and Aleksandersen. "But they really pushed me. I was happy about that. I just found that finishing kick and closed it out."
In fact, he left nothing on the course - except for breakfast.
"I threw up four times," he said, of his post-race experience. "I gave it my all."
Roberts was 12th last year at Europeans but was struggling at the time with low energy and this spring was diagnosed with Type I diabetes,. Managing that, along with running about 500 miles this summer, helped make this his most successful cross country season yet, he said.
For Smith, the wind put a personal record on the hilly course out of reach. "I felt pretty good, but the wind was really rough," she said.
As usual, she led from start to finish, with the goal of defending her title. This year, however, she had company. Michalec, her teammate, was in striking distance.
"She was my only worry," Smith said. "She's been running very well this year in workouts. She's someone to watch in the years to come."
Other notable performances in the girls' race included SHAPE's Holly Moser, who was third in 19:50.40, and Stuttgart's McKinley Fielding, a freshman, in fourth.
Fielding led a dominant effort by the Stuttgart girls, who placed five runners in the top 15.
"It was very much a team effort," said Stuttgart coach Philip Bailey. "They're a very cohesive group."
The Ramstein boys also placed five runners in the top 15, giving them the edge over Kaiserslautern, which had four runners in the top 15.
"A lot of our kids ran" personal records," said Ramstein coach Alan Correa. "They peaked at the right time."