Returning players make Ramstein front-runner
by
Rusty Bryan
March 19, 2010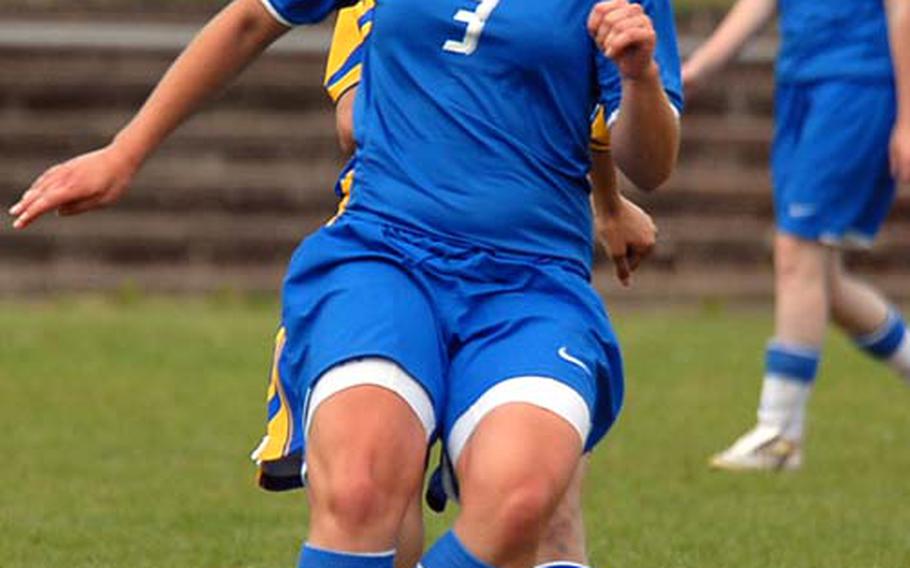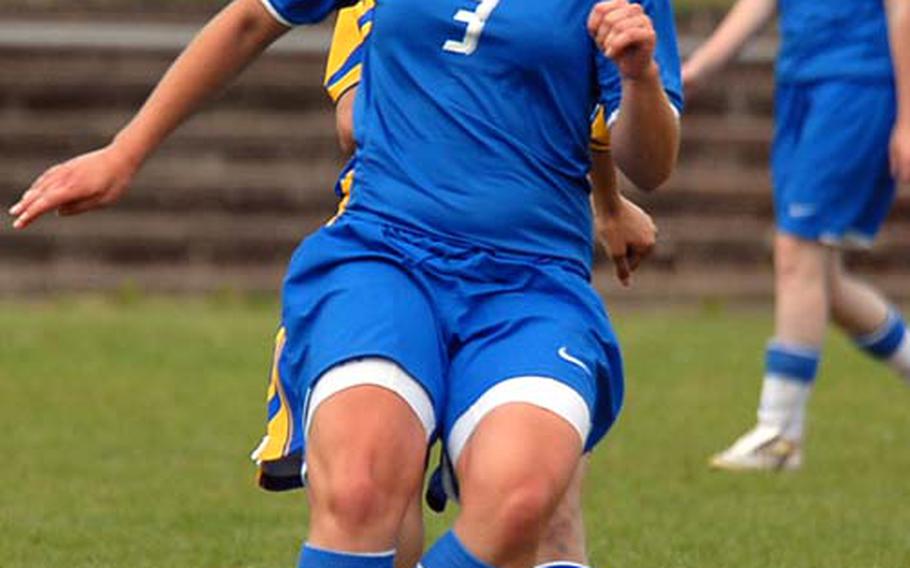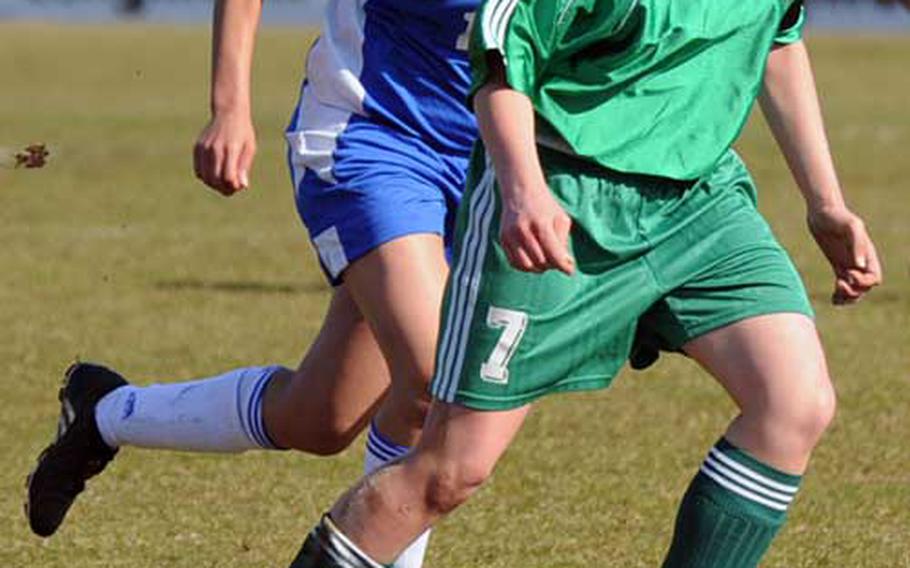 The snow has yet to completely melt from some fields, and the first regular-season shot has yet to be taken, but Mannheim coach John Crockett already sees what the bottom line will be when the girls European soccer championships wind up May 22 at Ramstein High School.
"The best team in Europe this year," he said in an e-mail Monday, "will be Ramstein."
Crockett will get a chance to test his hypothesis a week from Saturday when his Lady Bison host Ramstein in the opener for both teams. He didn't have to do a lot of guesswork to arrive at his conclusion. Ramstein returns four All-Europe players who led it to an 11-game winning streak in 2009, capped by a 4-0 romp over perennial power Patch in the DODDS-Europe Division I title game.
Division I: Ramstein's Big Four earned that appellation during last year's dream season. Senior Michaella Herron and junior Laura Welch, both first-team center-mids, combined for 12 goals in addition to handling their distribution chores, and second-team sophomores Mackenzie Crews, a stopper, and Karin Mol, a sweeper, led a defense that allowed two goals all season.
Still, Ramstein coach Ricardo Buitrago, is taking nothing for granted. "If history teaches us anything," he e-mailed Wednesday, "it is that there are always surprises, especially at Europeans."
With the reduction of divisions from four to three this year, the D-I tournament has expanded from seven teams to nine. Buitrago couldn't be happier.
"I'm excited about the inclusion of SHAPE (last year's D-II runners-up led by eight-goal, five-assist All-Europe midfielder Tammy Northshield) and Wiesbaden into the division," he wrote.
Patch, which landed sophomores Janelle Loney and Emma Murray and junior Brianna Heber on last year's All-Europe team, and Heidelberg also figure to be capable of mounting a tourney-time challenge to Ramstein.
Once again, one of the D-I teams, 2008 champion International School of Brussels, and D-II contenders Marymount International School of Rome and American Overseas School of Rome, will find themselves short-handed at tournament time, when the annual international baccalaureate exams will keep international-school seniors from playing.
Division II: As was the case in basketball, most of the former D-III teams, which were topped by Marymount last season, have joined the mid-sized D-II schools in the new three-division structure.
Crockett's Lady Bison, with All-Europe senior goalkeeper Tristan Ledesma and 2008 first-team All-Europe striker Alanna Crockwell, who skipped the '09 season after helping Mannheim to an unbeaten 2008 campaign, would appear to be in the D-II hunt. But Crockett cautions that Crockwell is slowed by an ankle injury suffered in basketball, and that the '09 Lady Bison endured a winless campaign.
According to Crockett, defending Division II champion Black Forest Academy, which edged SHAPE 1-0 in the title game, should be strong again behind All-Europe senior stopper Jessica Krause. Krause scored 10 goals from her mainly defensive position and led a defense that allowed just eight goals all season.
Crockett also cited Bitburg, under new-to-Europe coach Tina Bal, Aviano and Naples as teams to watch. Returning All-European Kylee Wilstead, a striker who burned the opposition for 22 goals and six assists in 2009, makes AFNORTH, last year's D-III runner-up, formidable in this division, too.
Whoever rises to the top of the 15-team field, according to AFNORTH coach Christopher Booth, will be deserving. "To win the championship most likely will require six games in three days," Booth e-mailed. "That's a pretty brutal schedule."
Division III: Defending champion Rota, which according to Menwith Hill coach Amber Cornett returns seven starters, and '09 runner-up Brussels seem to be the class of the nine-team field of schools with fewer than 170 high school students.
Cornett, however, figures her Lady Mustangs, behind seniors Katie Claycomb, Julia Fouse, Donna Shorkey and Emily Shelton, should challenge.
As always, the unknown figures largely in this division: Lajes, inexperienced because of the lack of teams available to play, and Ankara and Incirlik always are unfamiliar to the other D-III teams. All of them, however, will get acquainted quickly enough when the May 19-22 European tournament gets under way.