Track preview
Records are running scared in Pacific track
by
Dave Ornauer
March 23, 2017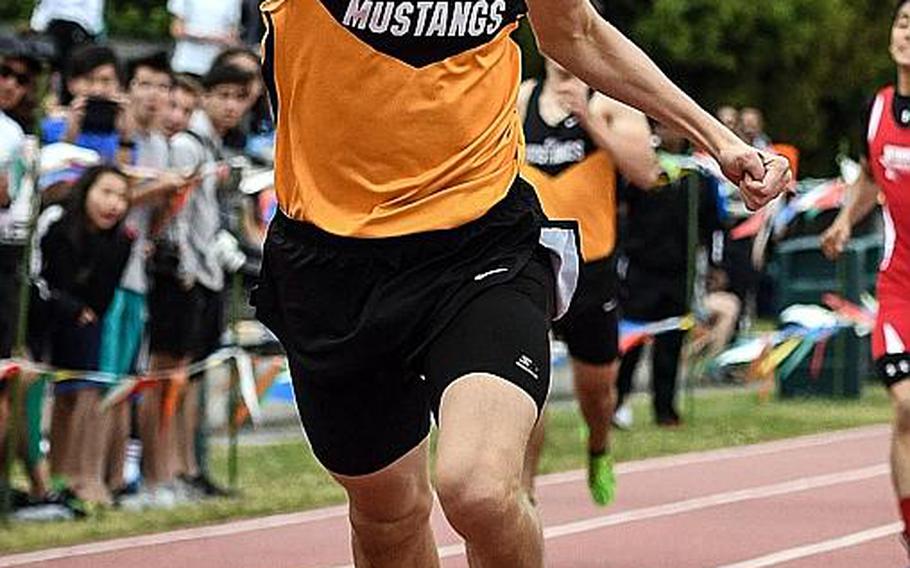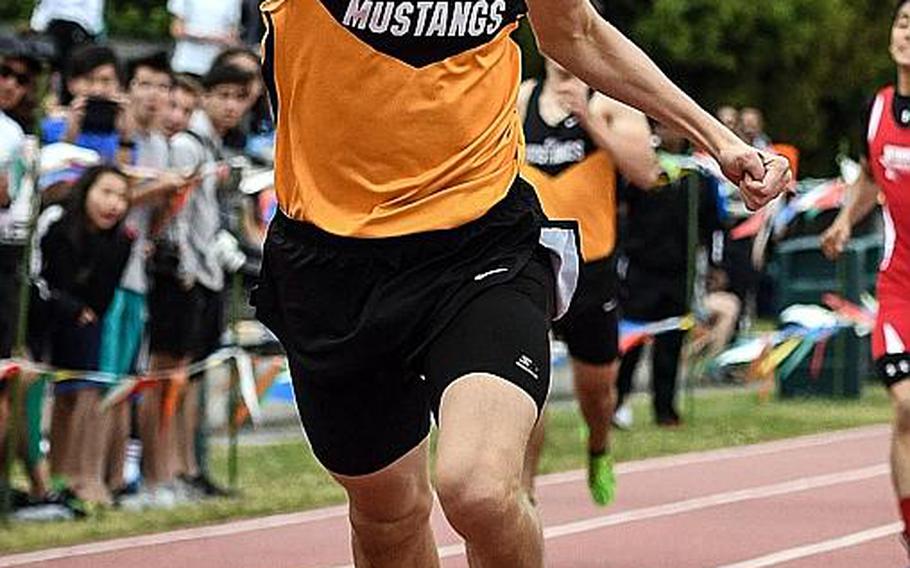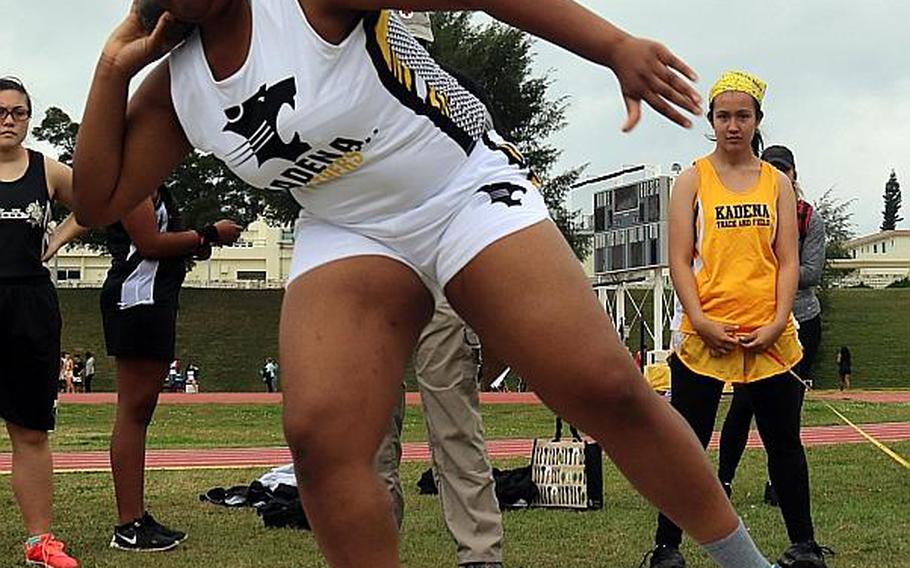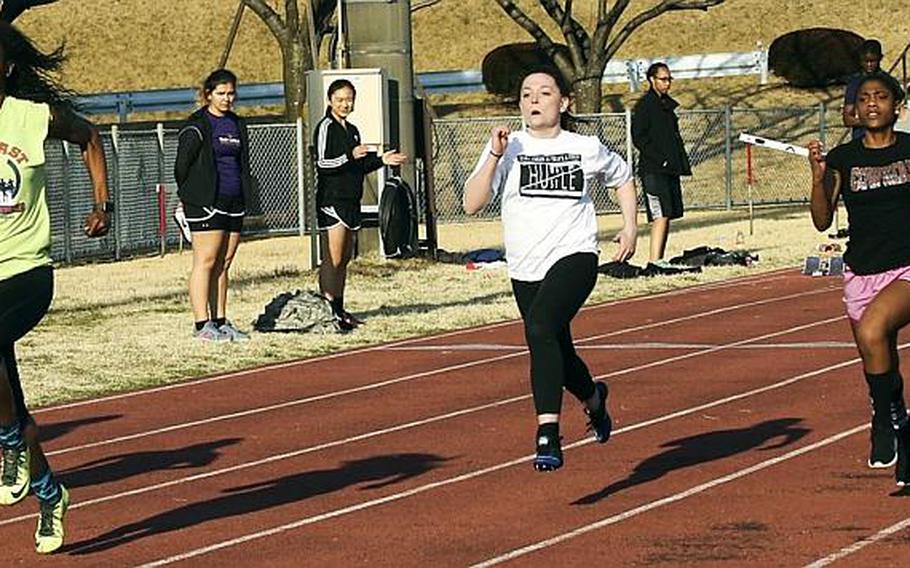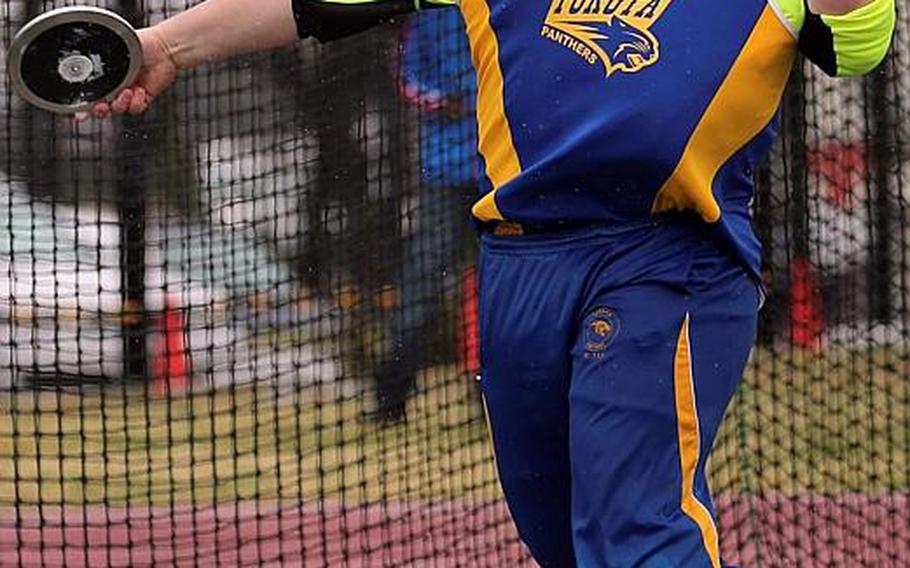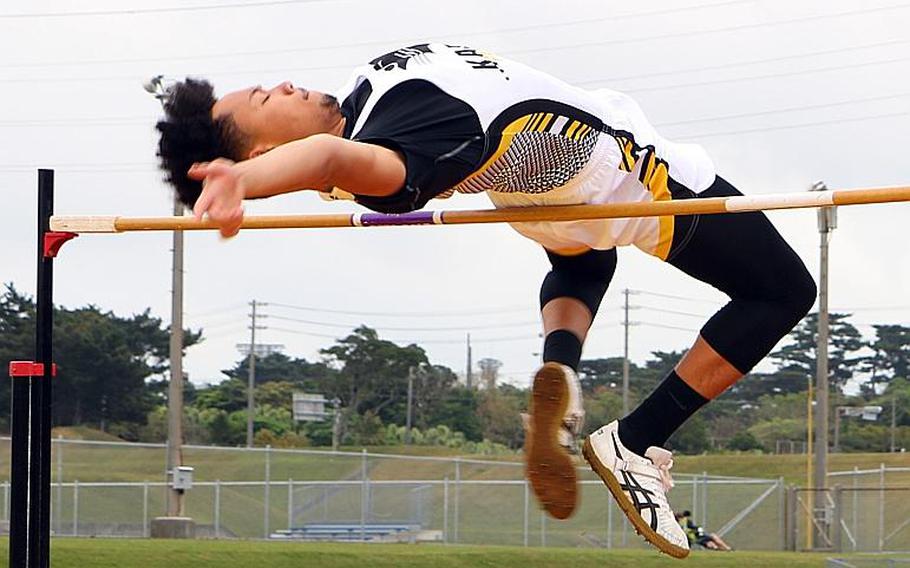 YOKOTA AIR BASE, Japan – How far can Brianna Hunter throw?
That was the question observers of Saturday's Japan season-opening track and field meet at Yokota's Bonk Field were asking after watching the Robert D. Edgren senior go where no Kanto of DODEA-Japan girls shot putter had ever gone before.
"It was amazing to see, and in the first meet, no less," said Tony San Nicolas, Nile C. Kinnick's assistant coach and shot-put manager of that meet. Hunter threw 11.79 meters, .77 further than the old Pacific record set in 1997 by Tanna Rivera of George Washington of Guam.
"She came out of nowhere," said Zama coach DeAngelo Galang, who was also watching. "Both our jaws dropped when we saw that."
"She has the form, she has the technique; 12.5 meters, I can see her doing that, yes," San Nicolas said.
Hunter transferred from Knob Noster High in Missouri, where she was a three-time state finalist. Her personal best is 12.35 meters, or 40 feet, 6¼ inches, in the Missouri 3A state finals last spring.
"Before we get to Far East, she's hoping to get to 45 feet," Edgren's first-year coach Craig Durfee said.
As it stands now, Hunter's throw last week ties her for 113th in the States among 15,285 registered throwers at Athletic.net. She's the first in Edgren's history to hold a Pacific track and field record.
While 2016 was a season in which runners such as Yokota's Danny Galvin and sprinters such as Tugade and Kinnick's Jabari Johnson, now at Appalachian State, had their day, a balance of field athletes and speedsters appear to be in line for big things, in Japan and Okinawa:
One possible competitor for Hunter is Kadena's Nikeria Albritton, a sophomore transfer from Lowndes High in Valdosta, Ga. She topped out at 10.62 as a freshman, and in her first meet last Saturday at Kadena, she hit 10.82, or 35-6 in feet and inches.
"She could be pushing 38 (feet, or 11.58 meters) or 40 (12.19), is what we're shooting for," said Panthers assistant coach Doyle Robertson, adding that they've switched Albritton to the heavier boys shot in practice, to work on her strength and explosiveness.
As a sophomore, "she's on the up," Robertson said of Albritton. "She will compete for the Pacific record."
Galang's star girls athlete is Tasia Nelson, a senior, transferred at midseason last April from Woodside High in Virginia. As a sophomore in 2015, she ran 12.13 in the 100 and 25.47 in the 200.
The Pacific records in those events are 12.26 and 25.52 set in 2015 by Regine Tugade of Guam's John F. Kennedy High School and a Rio Olympian last summer. Tugade is now at the Naval Academy.
"She will definitely challenge" the Pacific records and possibly the five-year-old 400 mark of 56.8, Galang said of Nelson. "If she stays healthy and keeps her drive and focus, she'll shatter some records."
One known quantity is discus specialist Christian Sonnenberg, the Yokota senior who currently stands at 56.4 meters, after bursting on the scene as a sophomore by breaking the 28-year-old mark of 50.65. He's already signed a letter of acceptance at Division I Utah State.
"He's been throwing 59 in practice," Panthers coach Dan Galvin said. Sonnenberg has been training at Spire Institute in Geneva, Ohio, and plans to return to Yokota on Friday, just before Saturday's second meet at Yokota. "I'm eager to see where he stands," Galvin said.
"I'm planning on 60 to 61 meters in still conditions," Sonnenberg said, adding that he's changed to a rotational motion in the shot put as well, and that the Pacific record of 16.16 "is within reach."
Then there's Donte Savoy, a Kadena senior who is chasing the Pacific high-jump mark of 2 meters, or 6-7½ feet, set six years ago by former Panther Lotty Smith.
Savoy cleared 6-3 last May despite painful shin splints that limited him, Robertson said, adding that Savoy's goal in 2017 is 6-6 or above.
"He's there physically, but does he have the mindset?" Robertson said. "I don't see 6-6 being out of reach. If he's there by midseason, then I think 6-7 or even 6-8 is within the realm of possibility."
Robertson envisions the aforementioned four field athletes possibly hitting their crescendo during the Far East meet May 22-23 at Yokota. "Wouldn't that be awesome?" he said.
One other athlete in position to rewrite records is senior Britt Sease of American School In Japan, who holds the 800 mark (1:54.63) and briefly held the 400 record last year at 48.59 before Johnson rebroke it at 48.25. Sease ran 48.35 in last Saturday's opener at Yokota.
Twitter: @ornauer_stripes